Kemba Changing Locations?
With no chance of landing a super max deal, is it time for Kemba Walker to find another NBA team?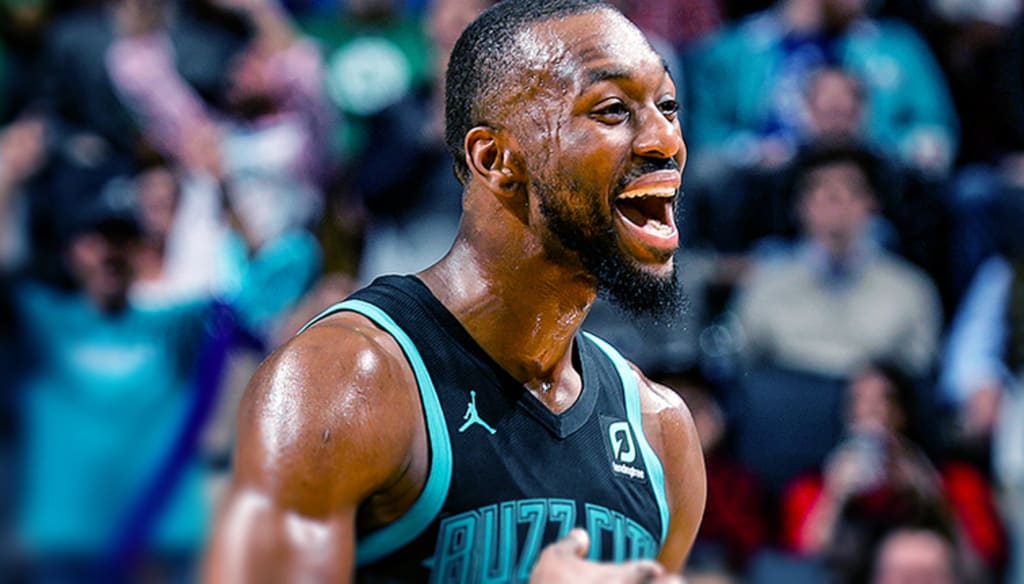 In 2011 the Charlotte Hornets were in a different stage of the organization's history. During this time, the organization was known as the Charlotte Bobcats, an organization that was prone to winning games in the National Basketball Association. At the time D.J. Augustine was the starting point guard, and Shaun Livingston was in the middle of his young career. The Bobcats lacked absolute talent which, at the time, was taking the NBA by storm. Players like LeBron James, Kevin Durant, Carmelo Anthony, Derick Rose, and Dwayne Wade had already become accustomed to the way the NBA was changing. It was clear that in order to win NBA Championships in the 21st century you needed at least one star to build around on an NBA roster. With a need to keep up with the new wave of competition, the Charlotte Bobcats decided to make a long term investment with their ninth pick in the 2011 NBA draft.
During the 2011 NBA draft, the Charlotte Bobcats decided to draft a young shifty Connecticut point guard with their ninth pick in the first round. Kemba Walker was a highly ranked point guard that was coming off an excellent college basketball career. The ability to make plays, and attack the rim is what ultimately drove the Charlotte front office into making a move on the young talented point guard. In his first year as an NBA player, Kemba had to learn how to adjust to the new speed of play. During his first year on the NBA hardwood, Walker struggled to produce good enough numbers that would convince a fan base that he was ready to take on a leadership role. In his first year with the organization, Kemba's poor point production was a testament to his lack of shot quality. His thirty-six percent shooting percentage from the field yielded him a dismal 12.1 points per game average, which were not enough to bring a winning tradition to the city of Charlotte. Walker's 78.9 percent from the free-throw line was also not convincing enough for fans to believe that the tides in Charlotte were changing for the better. Unlike other players that find themselves in tough situations, Kemba Walker decided to work on his game, and become a student of basketball.
After his first couple season in the NBA, it was clear the Kemba Walker only needed a season or two to get acclimated to the speed at which the NBA is played. Walker was finally able to reach a twenty points per game average during the 2016-2017 season. His 23.2 points per game were a small leap from his 20.2 average from the previous season. As time continued to move forward, Kemba continued to show improvements in his game on the hardwood.
At the end of the 2018-2019 NBA season, Kemba Walker was able to finish the year with his career high average in points per game. His 25.6 point average was enough for NBA analyst and critics to officially give him the award of being recognized as an All NBA player. Although the Charlotte Hornets did not make it to the playoffs in 2018, Kemba Walker is at a stage in his career where his pay must reflect the skillset he brings to an NBA team. Since Walker was selected to an All NBA team he is able to receive a super max deal from the Hornets if his boss, Michael Jordan, extends the offer. After Jordan has already expressed the fact that he does not see himself, or the organization, offering a super max deal for any player on a roster that has not reached consistent success, Kemba is now left with the option of leaving for a new NBA locker room.
While Walker has options to venture to a new locker room, some NBA analysts think that it is in Kemba's best interest to stay with the Hornets for another four years. The expectation would be that Walker has enough star power to attract another big name talent during the 2019 offseason. Players such as Kawhi Leonard, Kevin Durant, and Kyrie Irving will be searching for new homes during the 2019 off-season. Unlikely that any of those players would seek refuge in a market such as the Charlotte Hornets, I believe it is in Kemba's best interest to sign with an NBA team that would give him a chance to compete for an NBA finals appearance.