Junior Stars look to the future
In an English ice hockey heartland, the next generation is keeping the game alive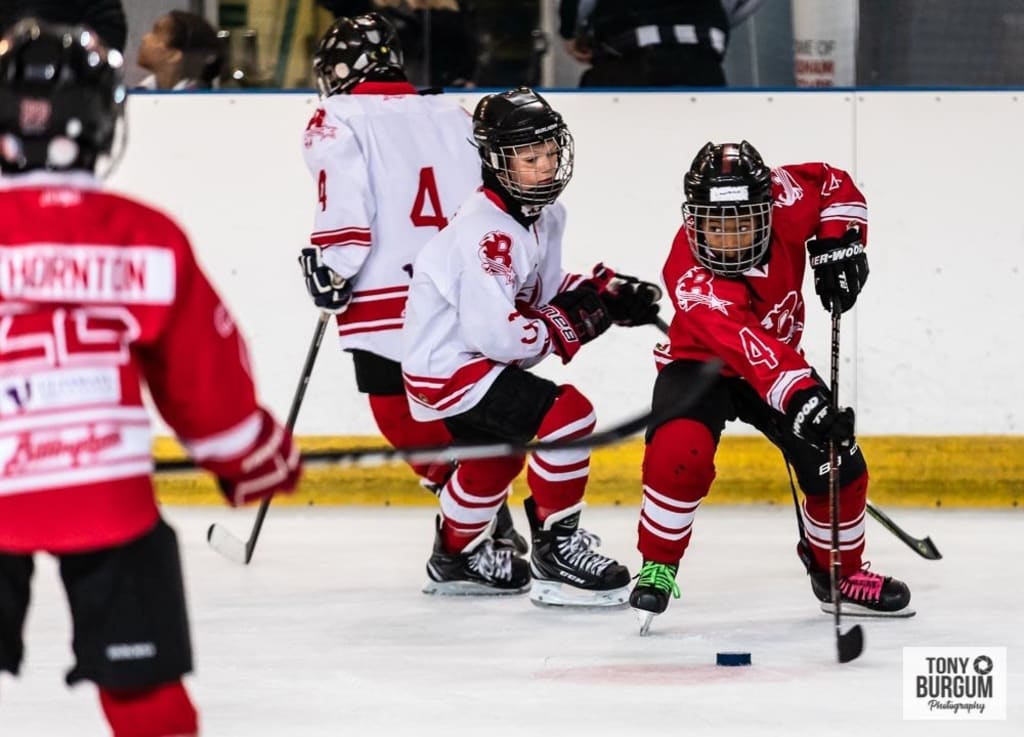 Billingham Junior Stars play an exhibition game. Photo by Tony Burgum Photography, reproduced with permission.
Ice hockey in the Northeast has a proud history. Teams from Durham, Whitley Bay and Billingham were top-flight mainstays in the old Heineken League era, more recently Newcastle Vipers won an Elite League championship in 2006. Internationally renowned coaches Mike Babcock – a triple gold club member once of Whitley Warriors – and Jukka Jalonen – twice a world champion after coaching Newcastle Riverkings – are among the illustrious names to pass through. Even today, Whitley Bay provides talent for GB women, while Durham-born Ben O'Connor and Billingham's Robert Dowd were among the key players in GB's fairytale rise to the World Championship Elite Pool.
But maintaining that tradition is getting harder. The rink in Durham closed in the 1990s; today the riverside site is a passport office. Sunderland's Crowtree rink also fell to the bulldozers, while Newcastle's home at the Arena defrosted some time ago. But at Billingham Forum the Junior Stars are determined to tap into a big market for local talent – and despite coronavirus restrictions preventing the return of competitive hockey the club is very much alive and kicking.
Richie Thornton, a long-serving defenceman whose career took in Elite League action with Newcastle, Hull and Basingstoke as well as years of services on and off the ice with his native Billingham, took charge of the Junior Stars at the end of last season. He and Stu Bradon are part of a new team, looking to spread the word about junior hockey and are hoping to have at least 100 kids on the ice across six age groups from under-nines to u20s. And there's room to draw in potential players from right across the region.
"Our nearest rinks are Whitley Bay to the north and maybe Leeds or Hull to the south," Richie said. "We have a huge potential catchment area. Across the region we've lost two rinks and that meant fewer people entering the sport.
"But it doesn't need to be that way. Our rink was refurbished recently, it's a great facility and as a club we have capacity for more players. We can accept as many new recruits as want to come and play here."
Developing top-level talent
Once in the system, there's a clear path to progress to the highest levels of the British game. In May 2019, Great Britain's national team won a game in the top division of the IIHF World Championship for the first time since 1962. The scorer of the first goal in an overtime triumph against France was Robert Dowd, who learned his game at the Forum. Closer to home, the Billingham Stars roster in the National Ice Hockey League draws heavily on players from Teesside and County Durham, while at junior level the club regularly punches above its weight. Two years ago, the U13s won the National Final; the same group was poised to match that achievement as u15s before the season was abandoned in March. In between, the club's U20s were National Champions in 2019.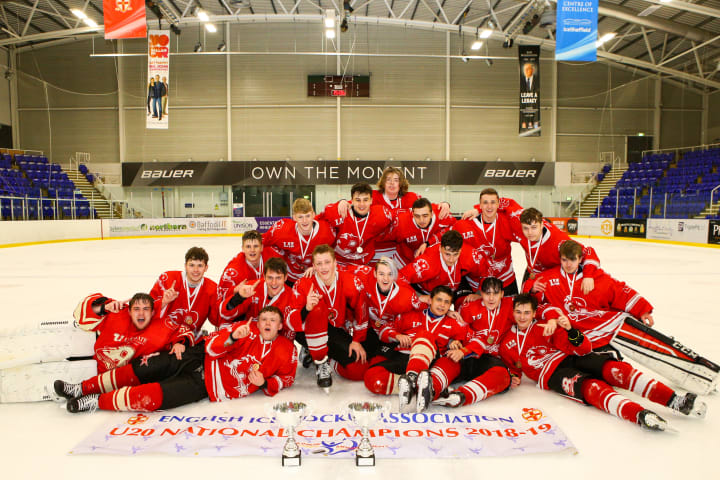 "We are a fairly small club, not like Sheffield or Nottingham with 200 kids to fill two or even three teams in each age group," Stu added. "But as a club we've always had great representation at Northern Conference level, on England national teams for boys and girls and going right through to the GB national team.
"I'm seeing how people are migrating to Billingham. We have a good crop of families local to Billingham and Stockton, but then there's the whole Tees Valley area and on into North Yorkshire and County Durham. People will travel for the chance to play ice hockey and we're looking to attract more kids – both from Teesside and further afield.
"We've identified those lower age groups as the lifeblood of our club. The earlier we can get them into the game, the better – and then there's a chance to go far in the sport."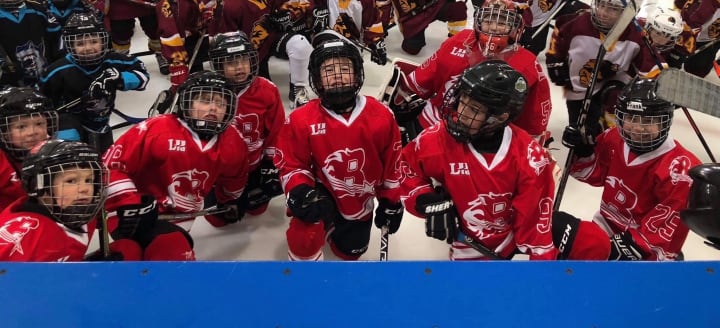 Coping with COVID
COVID restrictions, which shut down ice rinks from March until mid-August, hampered that process. "Tees Active, which runs the Forum, have a really affordable learn-to-play session for complete beginners. It's a great introduction, really affordable, and before COVID we had 40 kids on that, which might have got us 15 or so new recruits for the Junior Stars. The restrictions put a stop on something that was gaining momentum, but even now we have about 60 kids on the ice across all our age groups."
When the government relaxed the rules and allowed rinks to reopen from August 15, Billingham was one of the first in the country to return. Safety remains paramount. Tees Active has its own strict rules about COVID-safe access to its facilities, while the English Ice Hockey Association has clear guidelines for all clubs to follow. With many rinks elsewhere in the country still waiting to reopen – or in some cases closing down permanently – there's a sense that Billingham is fortunate to enjoy a good relationship with the not-for-profit agency that operates leisure facilities in the Tees Valley.
Even so, there's a sense of frustration that competitive hockey can't yet return and a need to ensure that people remain aware of the club and the game.
"We're all looking forward to getting back into hockey," Thornton added. "We have no league games so we want to make sure everyone can get back on the ice and into training. As long as the Forum is open, we can sustain ourselves. We're self-funded via our training fees, support from local sponsors and a bit of fundraising, so the lack of competitive hockey is more of a disappointment than a drama."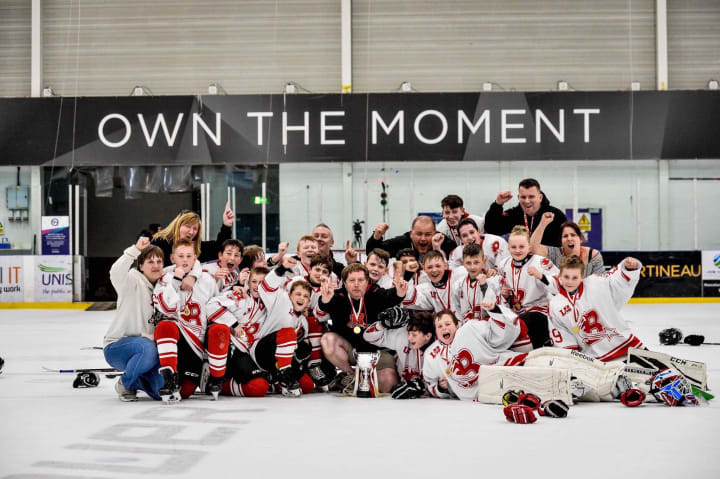 "We just need to make sure we keep the interest alive," Stu said. "In the past we saw a dip in numbers, and we had a push to get more recruits, so we know that we can do it. One of the pleasing things this summer was running some off-ice sessions – very COVID-secure – and we saw virtually all our players coming to that with different age groups playing on different nights. That was really good to see and gave us some confidence that our players wanted to come back as soon as possible."
At present, each age group is getting two training sessions a week and the plan is to give kids as much ice time as possible. "We're lucky with Tees Active, they're right behind that," Stu added. "Tees Active want people on those sessions because it brings them more revenue so our conversations are very positive at the moment. They are very much there for the community and that ethos will only benefit us."
When competitive hockey returns, the club will be able to run teams at under-nine, U11, U13, U15, U18 and U20 levels.
"Ultimately, we want five teams with 20 kids per team, running four lines in each game because that's the way the senior team is going," Richie explained. "We want to provide a pathway into senior hockey for the kids who want to go there. That's why we brought back the U20s. Last year on the senior Stars we saw several younger players making their debut and making a good impact so we wanted another level to let them play as senior members of a junior team rather than rookies on a senior team. And right now they are benefitting because they can train when the seniors can't."
Protecting a legacy
The adult game faces uncertainty and that has a knock-on effect for the juniors. The Elite League, Britain's top level competition, has cancelled its 2020/21 season; the NIHL, which includes Billingham Stars in its Northern Conference, is unable to restart. Elsewhere in the country, not every rink has reopened and different legislation in Scotland and Wales adds to the confusion.
"The Stars' season would only just have started and I think it's going to have an impact on us," Richie said. "With no top level senior team to watch, our kids can't go to games. Often we find when someone starts playing with us, they go along as a family to watch the Stars and then the younger brother wants to come and play as well.
"We can't say recruitment is hard because there's no senior hockey at this point but if they don't get to play at all this year it will just add to the overall stress of keeping it going.
"It's the same with rinks closing. We've had a good experience here, but you only have to look around. Hull isn't back yet, Bracknell closed completely. Even though we can skate at the Forum, there are rinks closing down around the country. That indirectly affects us, without a doubt, it stops the whole set-up from rebuilding."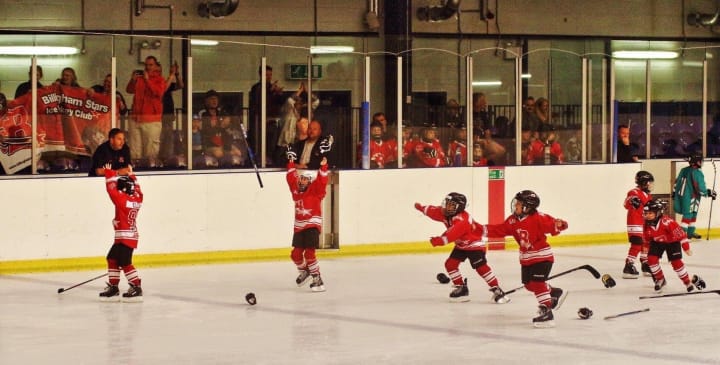 However, with hockey as a mainstay at the Forum since it opened in 1967, there is real determination to make sure that the story continues into its second half century.
"The guys at the Forum have done everything they could for us and likewise, we've done everything we can for them," Richie concluded. "There's a legacy there. The forum opened in the 60s and there's been a hockey team there ever since. That's a big thing and we want to keep it going."
To get involved with Billingham Junior Stars, please contact the club via its Facebook page or email [email protected]
This story is part of an on-going project, Talking Northeast, which focuses on community-centred organisations, businesses and individuals across the Northeast of England. Find more of these stories via our Facebook page.