Jalen Hurts' debut could come sooner than expected
Philadelphia Eagles quarterback Jalen Hurts may see time sooner if Carson Wentz fails to get the job done in 2020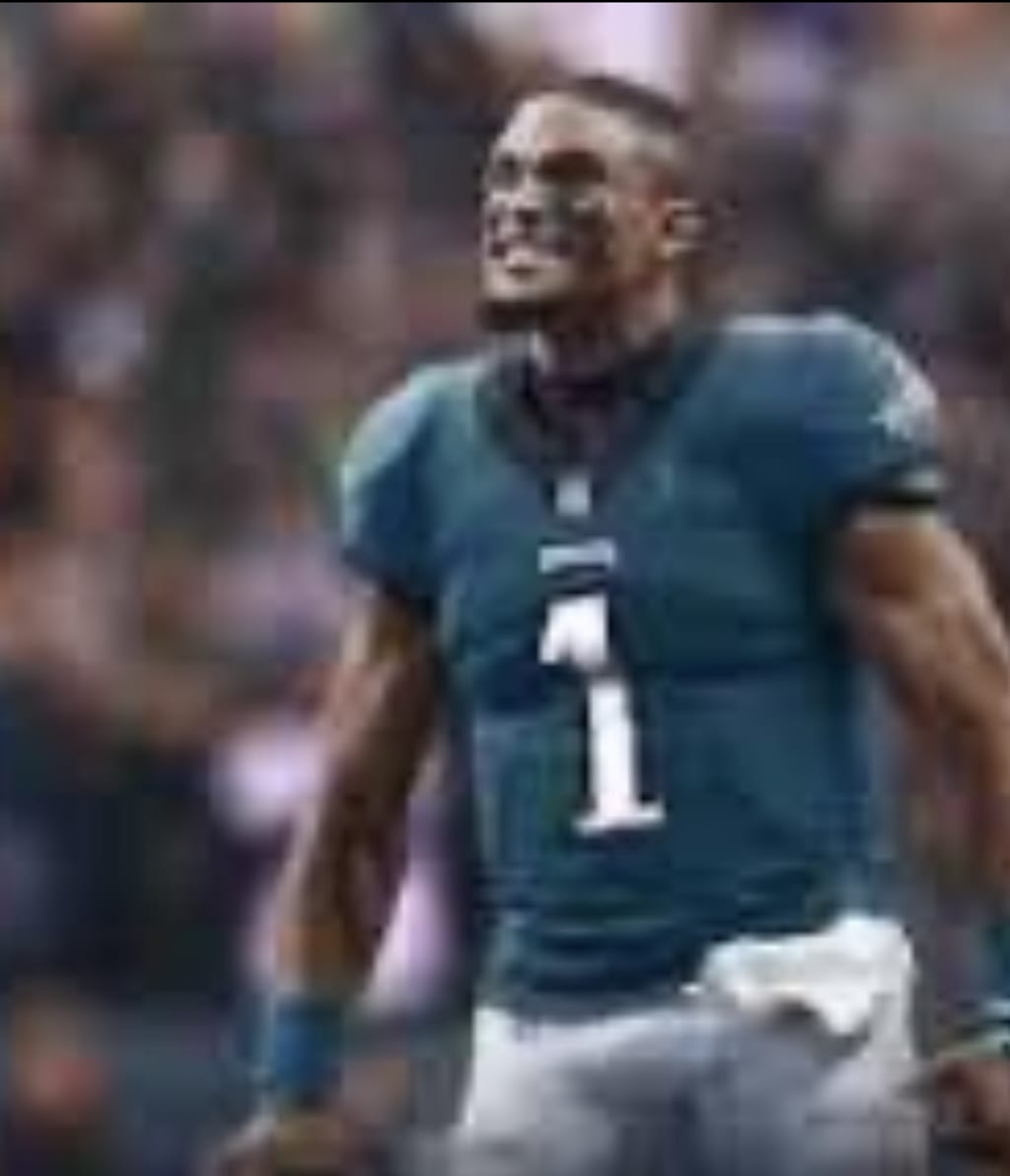 Philadelphia Eagles quarterback Carson Wentz has seen his time come and pass due to a bunch of injuries. Quarterback Jalen Hurts might see action sooner than Eagles fans may think.
Wentz, who has had an injury plagued and slightly disappointing four year career with Philadelphia so far, has passed for 14,191 yards, and has thrown 97 touchdowns and 35 interceptions in that timeframe. In 2019 alone, Wentz threw for 4,039 yards, 27 touchdowns and only one mere interception.
While the Eagles literally just drafted rookie quarterback Jalen Hurts this offseason,, he may have to take the reigns completely on the franchise sooner than expected.
Hurts is a promising young athlete. In 2016, Hurts was named the SEC Offensive Player of the Year for the Alabama Crimson Tide. In 2017, to follow that up, Hurts passed for 2,081 yards and threw 17 touchdowns and one mere interception. He did not see starting action in 2018, he was a backup quarterback, but he transferred to the University of Oklahoma in 2019 where he was drafted by the Philadelphia Eagles in the 2020 NFL Draft.
Is throwing the rookie straight into the line of fire in the NFL right away a dangerous game to play if you're an NFL team? It's certainly true. It really is. However, the Eagles also have Nate Sudfeld, another quarterback on the roster.
I do expect to see Hurts get plenty of action in preseason, if there is a season due to the coronavirus pandemic that has struck the NFL and the world of professional sports.
If Wentz is always hurt, of what value is he to the Eagles? It does not add up at all to have him on the team if he's not going to be the starting quarterback helping out while Hurts sits back and learns from him instead of having to have his career wasted by getting out there before he's really even fully ready to start for the team that is in need of him. The Eagles would certainly be wise to add another solid quarterback option to the team. The New York Jets had a similar quarterback problem, and went out and got Joe Flacco. This is the type of move the Eagles should copy. Someone of Flacco's caliber, or at least another backup quarterback. Hurts may have to step up his game and adjust to life in the NFL, learning it at a much quicker pace than obviously desired should Wentz get hurt.
Hurts is young. Young players are always exciting to watch.
With Jalen Reagor a new addition at Wide Receiver, Hurts to Reagor could be an interesting thing for Eagles fans to watch for. While Wide Receiver DeSean Jackson is getting up there in age, it's no secret that the Eagles are definitely lacking in the wide receiver department. Greg Ward however ended up looking promising, but the Eagles are unsure what his use will be as part of a questionable wide receiver group.
Hurts has a few options to throw to, whether or not they are the best is definitely one thing the Eagles should look at next offseason, however, they'll have to do once the season starts if there even is a season this year.
To put things into perspective, Jalen Hurts might have to enter a game if history does indeed repeat itself with longtime quarterback Carson Wentz having a strong possibility of getting himself hurt.
It's not desired to throw a rookie out there that soon, especially one as promising as Hurts is, however, sometimes that is just life in the NFL. Eagles fans do hope that Hurts will meet the expectations put upon him.