It's All About Money In The Bank
Money, Money, Money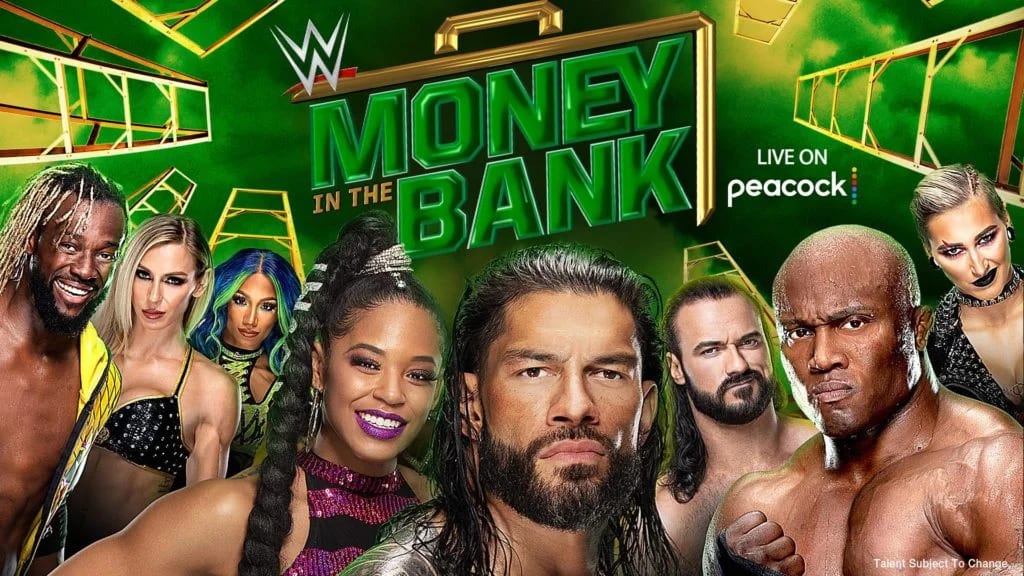 The WWE Universe is anxiously waiting for the long-standing pay-per-view Money in the Bank. Where two massive multi-ladder matches take place, and the winner holds the prestigious briefcase for a year. In that very briefcase contains a contract to cash in on the champion of their choosing at any place and at any time.
This staple was held on the "Grandest Stage of them of All" WrestleMania until 2010 where it was transformed into its solo event. Over the last decade, there have been a plethora of superstars that have found success in cashing in. Some of my favorites are Edge, Seth Rollins, Dean Ambrose (Jon Moxley), CM PUNK, but for some reason, my most-endeared would have to be Dolph Ziegler.
I am not sure if it was because I was specifically rooting for "The Show-off" to finally garner the spotlight and move into the main event title scene, or it was the raucous crowd reaction. Perhaps, a little of both but it was his time. The WWE Universe was ready for a change, and Ziggler was the perfect choice to rally behind.
At this year's highly-anticipated match, there seems to be no clear winner and a full open field. There is also the added suspense of who is going to walk out the WWE and Universal Champion, which brings me to my theory. On Sunday, Kofi Kingston gets his first one-on-one WWE Championship match since being obliterated in a matter of seconds in 2019.
One of my dream scenarios for years now has been for a heel Big E to break away from The New Day and become the WWE Champion. How fitting would it be if E wins the briefcase and goes on to cash in on his former brother and stalemate? The big man can finally show off his dominance as the badass the WWE Universe has been clamoring for him to be for years?
There's also the buzz over on Friday Night SmackDown where "The Tribal Chief" Roman Reigns defends his Universal Championship against "The Rated-R Superstar" Edge. The enraged hall of Famer has been systematically destroying "The Bloodline" for several weeks now. Will the former world champion finally dethrone his rival or will a slithering Seth Rollins derail his hopes?
Four years ago, Rollins and Edge met in a very different time with high stakes involved. The conniving Mr. Money in the Bank was willing to do whatever it takes to reinstate The Authority back into business, even if that means stomping the former world champion's skull in. The Rated-R Superstar. Both rivals have held some tense confrontations over the past weeks leading up to the pay-per-view.
I already feel like Rollins will cost Edge the title in some fashion whether that's as the money in the bank winner or a pissed-off loser hellbent on taking what he believes he deserves, the Universal Championship. Rollins vs. Edge is a dream match that nobody ever felt was an actual possibility until now. The two extremely talented superstars are rumored for a match at this year's SummerSlam event. If this is indeed true, the WWE Universe is in store of some impeccable storytelling and magic.
My biggest question is where is "The Beast Incarnate" Brock Lesnar? We saw him learning how to cut meat on TikTok recently, but when is he going to return to the squared circle? I want to see Houston be turned into Suplex City, and get the face-off between Lesnar and current WWE Champion years in the making. Or, could we see who the Special Counsel would choose to work with either The Tribal Chief or The Beast Incarnate?
Christopher King
Hello my name is Chris I'm a single dad struggling to make an income. Ever since COVID-19 happened last year, I haven't been able to get my head above water. So I decided to give this a shot and see how it goes!
See all posts by Christopher King →