I'm Sorry, the Washington Redskins Did What?
The Redskins trading for Kansas City Chiefs QB Alex Smith is perplexing.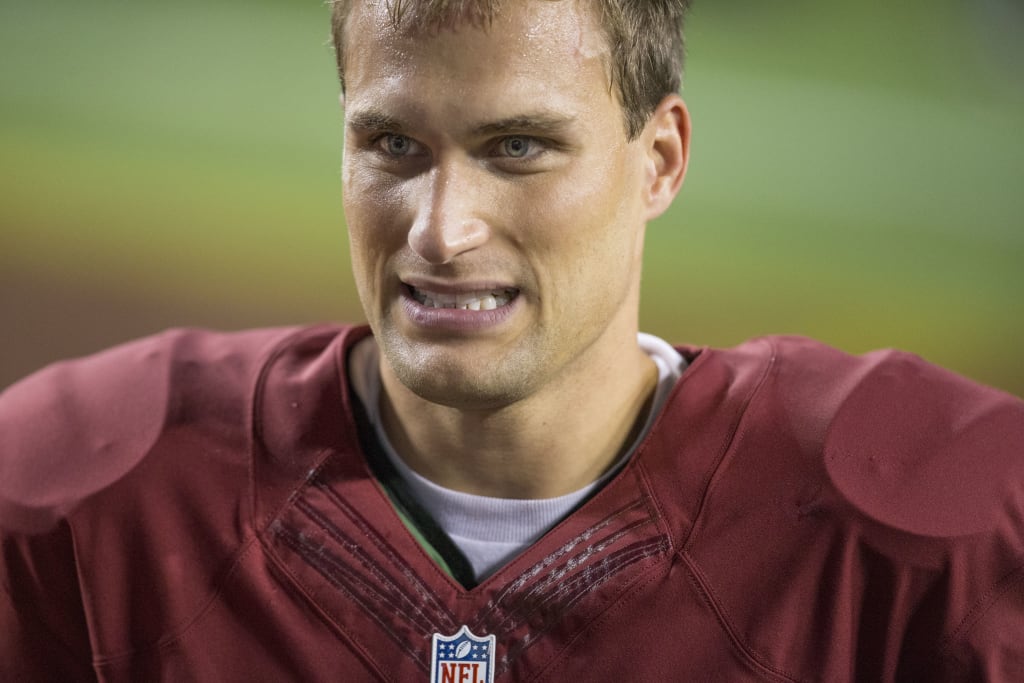 Kirk Cousins is apparently out in Washington.
"...I believe it was Socrates who said: 'I drank what?'"- Val Kilmer as Chris Knight in Real Genius.
That quote ran through my head as I heard the news that the Washington Redskins and Kansas City Chiefs had agreed to a deal that would send QB Alex Smith to D.C. in exchange for CB Kendall Fuller and a third-round pick. I just could not fathom why a team like the Redskins, with a pretty capable signal-caller in Kirk Cousins destined for a mega-deal this offseason, would just up and move on.
All the talking heads have said the Redskins are making the best of a bad situation because their backs were against the wall. Cousins had a tremendous amount of bargaining power since the 'Skins had franchise tagged him the last two years. Rather than face the prospect of over-paying, they rented a guy on the wrong side of 30 whose measurable statistics actually look kind of identical to Cousins'.
But they didn't have to be at this point.
The Redskins have provided the rest of the NFL a cautionary tale on how to mismanage the quarterback position. Beginning with the sulphuric rise and fall of Robert Griffin III, Daniel Snyder and company have procrastinated paying Cousins and stabilizing the position long-term because apparently they feel quarterbacks grow on trees. There are about 26 franchises that can show them otherwise, but nonetheless that's how the Redskins have decided to act and here we are.
The fallout from this decision goes in a couple different directions. First, you send Cousins, who will be 30 by opening day, out to auction with nothing in return.
Second, your starter for next season, barring a genius-level move that I don't feel the franchise is capable of, is four years closer to retirement. His performance last season that made him so attractive to Washington was on a team far more complete than whatever version takes up residence in our nation's capital. You're probably not going to get similar numbers out of him.
Third, you now simply HAVE to look to draft a QB this year to groom behind Smith. No one can call the position manned by a 34-year-old settled. This comes with a caveat: you also cannot be wrong. They can always wait 'til next year, but if their guy is in this draft, they have to be willing to do what it takes to get him (see: Chicago Bears GM Ryan Pace being ridiculed for trading up one spot from three to two to make sure he got his guy).
Fourth, you just traded what most people are calling your second best defensive player at a position, cornerback, where mediocrity will get you killed on a defense that was outscored by 46 points last season.
Fifth, you also just traded away a third round pick. If the Redskins are going to try to trade up (maybe they won't), that's trade capital in the breeze.
The NFL offseason hasn't even officially begun, it is possible there are moves to be made to improve the Redskins going into 2018. This trade, made things harder however.
And it's their own damn fault.