If You're on the Fence About Leaving Your Sport: Read This
How I died the first day of conditioning, left the sport I love, and realized it was okay.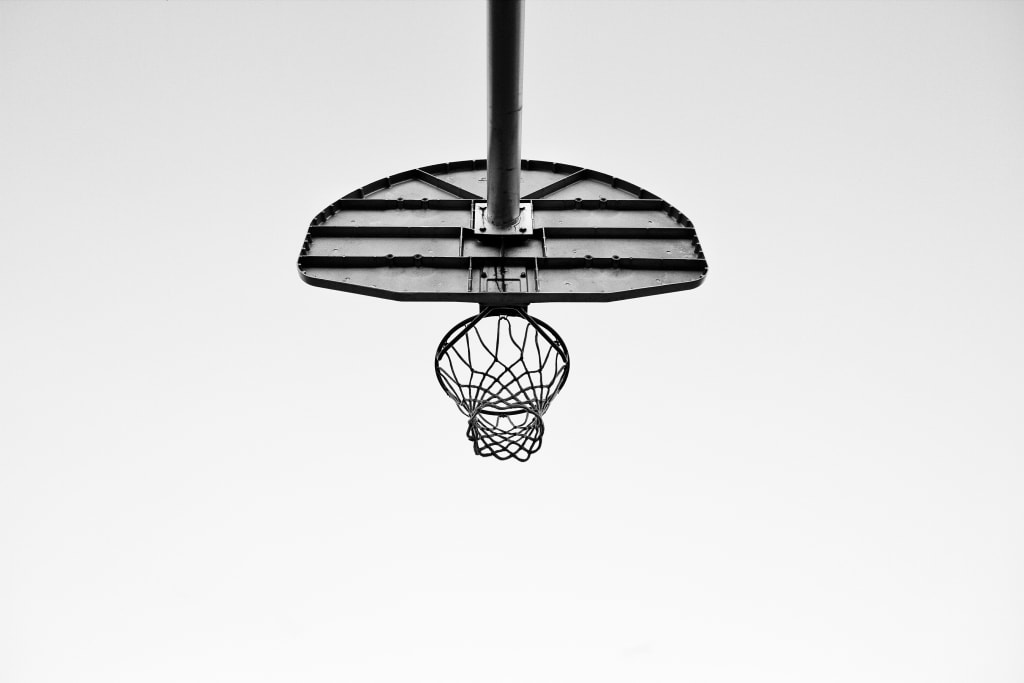 From the moment I could walk, I had a basketball in my hands. Of course, I tried almost every sport under the sun from softball to soccer to volleyball but in the end, I knew basketball was my sport. In middle school, I was a leading scorer and in 8th grade, made the game-winning shot to win the championship. During travel ball in the summer, I got more MVP and All-Tournament trophies and medals than could fit on my shelves. In high school, I helped lead my school to the first district championship in girl's basketball and by my senior year, to their first state championship appearance. A lot more happened from my freshman year to my senior year. My name was in the paper, I was interviewed and posted about online, and I played in multiple All-Star games even after my senior season was over. That's just the short version.
People started to know who I was. Soon, that translated into interest from college coaches. My parents forked over thousands of dollars to college camps, exposure events, and a five-star recruiting service. I loved basketball with all my heart and for 13 straight years, it was all I knew. I eventually got enough interest to commit and sign to play college ball at a school in Vermont, but it fell through months before I was supposed to leave and I was left scrambling. I ended up at a previous school I had attended for an exposure event earlier in the year. I reached out to the coach and was told I could try out for one of the walk-on spots. Part of me felt it was fate, I was given another opportunity to play the sport I love in college. I soon figured out that it was fate, but not in the kind I imagined.
I was roomed with another girl who was essentially on the team already as a walk-on and we trained a couple weeks before pre-season conditioning started and to be 100 percent truthful, she whooped my ass at everything. I had spent the whole summer prior paying for a personal trainer that I saw twice a week and she made me realize I was still drastically out of shape. The first day of conditioning came and I rolled over and shut off my 5:30 AM alarm. We walked to the gym all the while, my heart pounding. We stretched and the coach said the dreaded four words: "Get on the line." We were running down and backs and not the easy kind, the kind where all the way down and all the way back counted as one, not two (all of you ballers reading this know what I'm talking about). The first set was 14, the second set was 12, third set was ten, and so on and the conditioning ended when we got down to two. I made it to ten before I could feel my legs on the edge of giving out. I walked over to the coach and told her I couldn't go on and I was told I had to leave the gym. I walked outside, threw up my breakfast in a trash can, and cried as I called my parents and told them I didn't make it. In short, I wasn't ready and I paid the price. The result of that would change my life.
After more calls to my parents and more tears, I realized I didn't want to play basketball anymore. I wasn't ready for college basketball and I didn't want to be. It had actually started way back in my junior year of high school, I just knew I loved basketball enough to ignore it. I started dreading practices and weights, I had started gaining stress weight and I realized how much I had missed out on because of the five-word excuse that had become second nature to me, "I can't, I have basketball." Part of me was scared. I was scared to let everybody down by leaving my sport, my trainer always told me how he was going to bring himself and his family to all my home games, my family talked about bringing a huge entourage to my first game and I felt like I was going to let them all down. I looked at how much time and money my parents had spent to get me where I was and I felt like I blew it. Finally, the decision was made when my mom told me to look at myself in the mirror and watch myself say, "I don't want to play basketball anymore."
I talked to the coach afterward and that was that. Thirteen straight years came to an end in a matter of hours and, to be honest, part of me was relieved. It felt like a weight had been lifted off of my shoulders and I actually started to lose the stress weight I had gained in the past two years. I realized I could be happy without playing basketball and the people I felt I had let down rallied around me and told me it was okay. I still love basketball with all my heart and I'm happier now than I ever was.
If you're contemplating about leaving your sport and you just read my story, do it. I never thought I would leave my sport to be a full-time student but I did and now, I can focus on other things in my life. Just because you love your sport doesn't mean you have to play it 24/7 and I wish I would've figured all that out years ago. Find others like you, band together, and play on your own time. Enjoy the feeling of playing the sport you love with no strings attatched. You aren't alone and even if you feel you have too much talent to waste it by not playing, it's okay. You are not the only good athlete in the world to leave the sport you love. Don't do what I did and dig yourself in a hole and have to claw your way out.
So find a mirror, stand in front it, and watch yourself say what you need to say.