How to Choose Boxing Gloves with Perfect Weight?
Boxing gloves are the major reason for your win or loss in a boxing match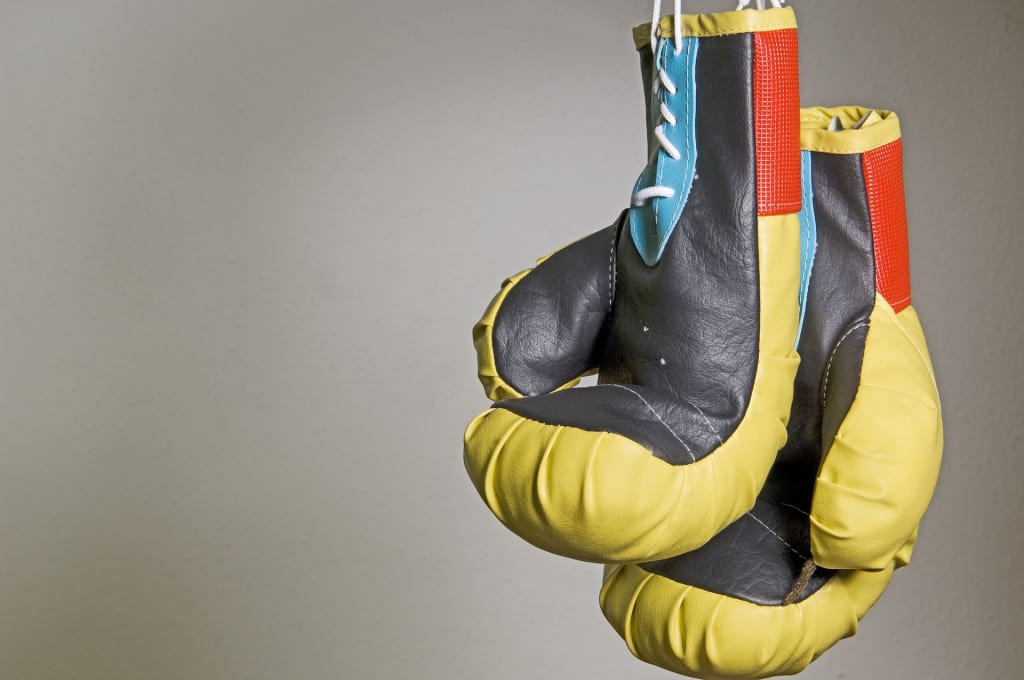 Boxing gloves and those which have cushions stuffed inside it with an intention to make it soft and comfortable. Fighters use it during boxing matches and trials. It is used for the purpose of defence as well as attack.
It prevents the fighters from getting severely injured since these gloves will protect them. The gloves used for boxing are different from one another.
These gloves certainly play a huge role in the boxing match, so it is important to buy gloves with proper weightage.
How will you choose boxing gloves with perfect weight?
Boxing gloves are the major reason for your win or loss in a boxing match, so it is important to choose it wisely. If the padding of the glove is done properly, it can literally do wonders.
So, today I will be pointing down the several procedures of choosing boxing gloves for kids as well as adults with perfect weight.
● Choosing gloves for beginners
While you are choosing gloves, you need to keep in mind the platform you are getting exposure to. To be more descriptive, it is a school tournament or so you can buy normal gloves.
But if it is a national level competition, gloves weighing 8-10oz is absolutely ideal.
● Choosing gloves for beginners
If you are appearing for general training or trial sessions, the gloves may vary. This is because, while practising, you need to have an idea about the scenario of the fight that will go on in the ring.
Keeping that in mind, you have to choose your desired gloves. So, a glove that weighs 12oz is appropriate with this regard.
● Choosing gloves for sparrers
While sparring, you need to use a properly padded glove so that it ensures the safety of your partner as well as you. Though you have the freedom to spare with your regular training gloves, it is always better the former way. 14oz gloves are more than perfect in the given case.
● Choosing gloves for gym enthusiasts.
When we are talking about the gloves perfect for gym enthusiasts, it is always desirable to wear gloves with high-quality lightweight microfiber. They are very much long-lasting and you can use them for a greater period of time. Moreover, the rate of their durability is more.
● Choosing gloves for competitors.
When you are appearing for a competition, the padding inside the glove should be extremely efficient. Presence of characteristic features like cowhide leather and thicker padding in key areas is also mandatory in this aspect. The gloves for competitors are also marked with the presence of a wrist pad and full sleeve thumb hole.
● Choosing gloves for punchers
If it is about punching, then the surface of the gloves need to be dense. While punching, the person may lose his stamina totally, therefore it requires a lightweight glove which again is effective in the prevention of hand fracture.
Consequences of wrong boxing gloves.
Boxing may turn out to be a very dangerous and fatal sport if proper gloves are not used for self-defence. There have been quite a number of boxers who lost their lives due to the use of less padded gloves.
It is associated with brain injury as well as haemorrhage, eye damage and altogether, body damage. There has been a disease detected in earlier times named "punch-drunk syndrome".
Every time one gets a punch on his head, it results in weakening of brain cells. This may in turn give rise to Parkinson's disease for a lifetime. It somehow can cause complications in one's health. The lack of technique and improper gloves will make your body prone to long term fractures and injuries.
Conclusion.
Thus, to conclude, I would say that our nation has shown a varied range of boxing experts. Those great personalities have upheld the status of our nation and made us feel proud about yourself. Boxing is itself a very challenging sport. In spite of the prevalence of all the danger elements, it cannot be denied that the whole nation has excelled immensely in this field.