How Much Does Each Win Cost Your NBA Team?
Whether your team is getting the best bang for their buck, or spending money on players and coaches that are underperforming, there's always hope.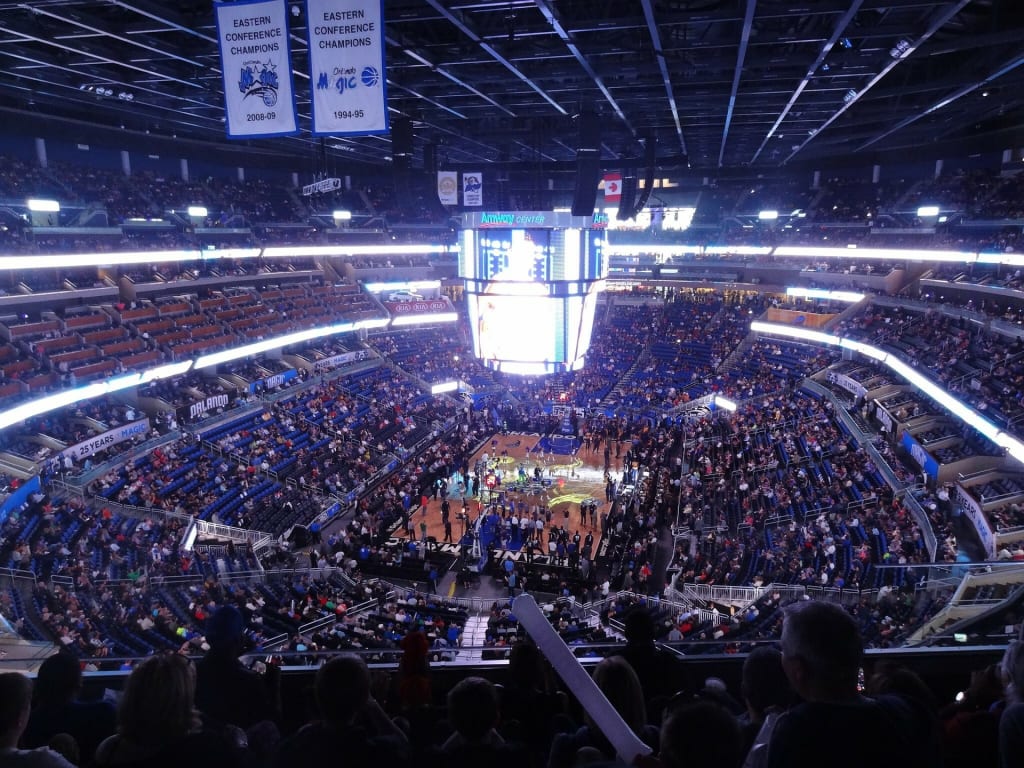 Image by rochigb from Pixabay
Professional sports are one of the most popular forms of entertainment in the world, and as a result, they generate millions of dollars in revenue each year. However, as anyone who has ever tried running a lemonade stand can tell you, that profit doesn't come without its costs.
If you follow professional sports at all, you know that both athletes and their coaches are paid millions of dollars a year to compete in front of both live and TV audiences, but just how much do they make? And how can you determine if they're really worth it?
To answer these questions, Moneypenny recently conducted an analysis looking at coaches salaries, team payrolls, and win/loss records over the last five seasons in the NBA. With this information, they determined the cost of a win to each NBA franchise, both in terms of player and coach. Their findings may be different than you'd expect.
By looking at coach's salaries across a 5 year span, and dividing that by their regular season wins, they determined the cost of each coach per win to their respective franchises.
The average cost of a win to an NBA team was $118,50. At the top end of the spectrum, Dallas Mavericks coach Rick Carlisle is paid $200,000 per victory while Boston's Brad Stevens is paid $57,471 - less than one-third the rate of Carlisle. While it's to be expected that a new coach like Stevens, still on his initial NBA contract, would be lowest on the totem pole of coaches, Houston Rockets coach Mike D'Antoni may come as more of a surprise.
Though Stevens and D'Antoni are at the bottom of the list in terms of cost-per-win, they each rank in the top 10 in terms of win percentage with Stevens at 7th and D'Antoni in 3rd. This makes each of these coaches a bargain in the regular season while Carlisle tops the list of overpaid coaches with the 12th ranked win percentage despite being the highest paid coach-per-win.
While coaches are major contributors to team success (or lack thereof), we all know that the ultimate fate of a team's record falls to the players on the court. With that in mind, Moneypenny applied a similar analysis to the player salaries for each team compared to their win percentage.
It isn't surprising that New York and Los Angeles top the list for their cost per win. Combining their recent lack of franchise success with their major-market budget explains why they spend well over $3 million per victory. Sitting atop the list with them are the Phoenix Suns, Brooklyn Nets, and Minnesota Timberwolves.
At the other end of the list are the Golden State Warriors, San Antonio Spurs, and Houston Rockets. Although their coaches covered both ends of the spectrum in coaching salaries, their league-leading win percentages make it clear why they are on the bottom of the list despite having payrolls over half a billion dollars. A bit more unexpected however are the Atlanta Hawks, spending among the league lowest per win thanks to their young and promising roster, despite currently winning less than 50 percent of their games.
Whether your team is getting the best bang for their buck, or spending money on players and coaches that are underperforming, there's always hope. NBA rosters are some of the most volatile in all of sports, and as we saw with the Los Angeles Clippers, one off season can take you from an average playoff contender to NBA title favorites.