Here's Our Ish Mr. Commish: What We Really Need from Roger Goodell
Over the past couple of seasons, the NFL has been about half 'sporting event'/half 'procedural court show,' with the results often seemingly 'ratings based' as well. Well, we are becoming a bit nauseated by it and here is what needs to happen.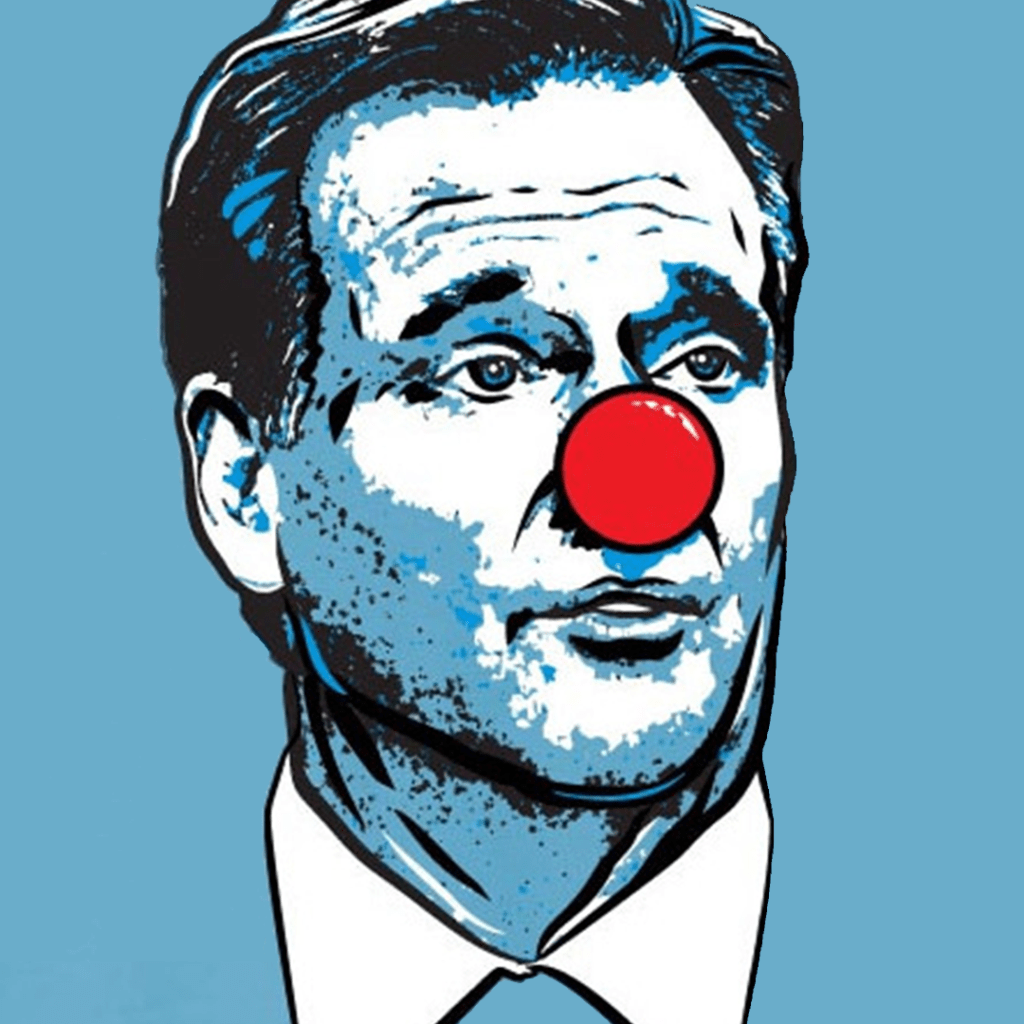 Barstool Sports
"Judge, jury, and executioner" is a popular phrase, but what does it mean? For most it means that the person responsible for determining guilt or innocence is more than likely or will more than likely determine someone's fate for committing in any given act. There are many examples of this phenomena, from kings and queens to dictators, and then the most heinous of them all… National Football League Commissioner, Roger Goodell.
Ray & Janay Rice vs. The League
Although steeped in controversy, as the NFL's history reeks of it, some would argue that the most recent groundswell of events kicked off with Ray and Janay Rice. We all know the situation by now. There was an argument in an establishment elevator that was caught on tape. This argument soon turned to physical blows and one of the long lasting images in people's minds will forever be him appearing to drag his wife's unconscious body out of an elevator after rendering her that way. It was horrifying imagery to say the least. This would ultimately end up with Ray Rice being released by the Ravens and subsequently/since never playing another NFL snap.
Hold on a second though and think about something. Before we, the world, or the NFL saw the tape, things were slightly different. Ray Rice had come somewhat clean about the incident to the NFL and the Ravens. Things were said to have been hashed out, discussed, and revealed. For his efforts to get ahead of it, due to his reputation, and of course without the enhancement of the awful visual of the incident, Ray Rice was only given a two game suspension by the league. This was fine until the "tape" and the "optics" for the NFL started to become progressively worse. The overall notion was that the NFL and Roger Goodell hadn't been "hard" enough in their punishment.
Josh Brown vs. NY Giants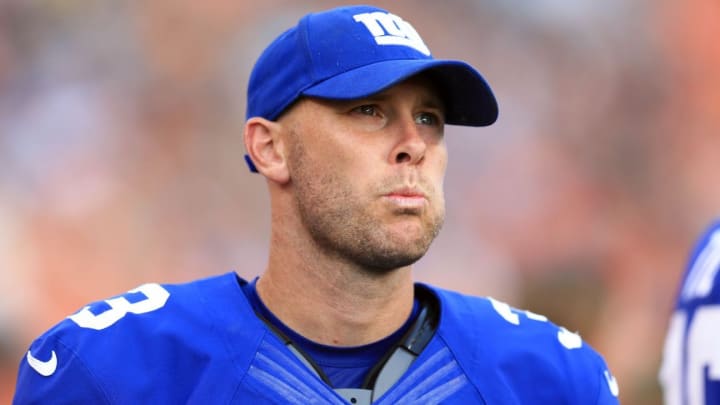 In moving on a little further down the line, there was the mercurial case of former New York Giants Kicker, Josh Brown. Brown, whose violent history (seemingly small or not) dates back to his college days at Nebraska, was also the subject of an investigation after he admitted to the New York Giants that he had abused his wife. As a punishment for his actions, he was suspended by the league for one game. Unfortunately for all parties involved, this wasn't the total extent to which he was guilty. According to documents released by Washington State authorities, Brown had wrote about being "physically, verbally, and emotionally" abusive to his wife, which in turn resulted in him being released by NY and suspended indefinitely, with pay however. To further exacerbate the situation, the NFL and Roger Goodell recently announced that they were suspending Brown six games this season stemming from these alleged incidents. Let's be clear: the main reason for this action was so that Goodell and the league could cover all their bases, and set precedent for when they get set to do something unprecedented and therefore unfair as a result of the Ezekiel Elliott situation, but also because he felt that his original punishment was too "light" on Brown.
TB vs. The World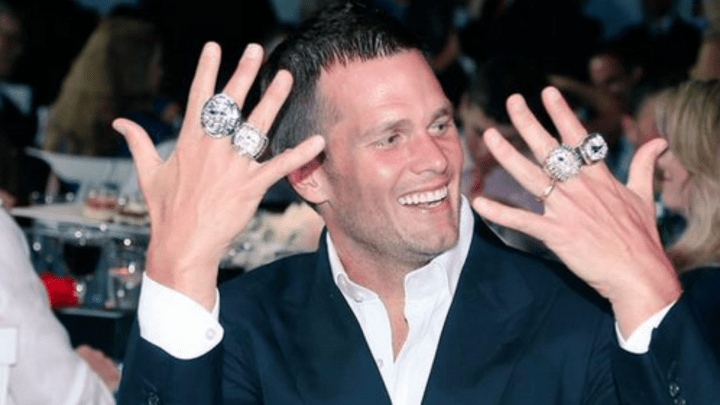 In continuing to look deeper into this situation, the next situation will seem like a joke compared to the harsh realities and subtle realness of the above two mentioned scenarios. Tom Brady and his balls were all the rage of sports talk, sports pundits, and talking heads a short time ago. It is no secret by now that we were all caught up with and fascinated by "deflategate." Absolute PSI's, the effect of weather on PSI's, and equipment room espionage were all subjects of debate when this was a "thing," but at the end of the day, it was about one team being super salty that they had been beaten, and like many of Tom Terrific's and Belichick's victims, there wasn't a thing the other team could do about it, so they blew their whistle. In response to the "whistleblowers," the NFL launched an investigation that would encompass most of the offseason, and would run clean through the next. The situation ultimately ended with Tom Brady serving a four game suspension, winning the Super Bowl (go figure), and Roger Goodell being loathed more than ever. This loathing of Goodell was rightfully for many things, but here and specifically, because many felt as though he had been too harsh or "hard" on Brady for something as simple as footballs that may or may not have been underinflated.
Ezekiel Elliot vs. Tiffany Thompson
Last but not least, and as mentioned earlier, we have Ezekiel Elliott. His situation is a bit sticky, but shares similarities with a lot of the others mentioned. His situation is seemingly domestic, but whereas the other events involve a "clear" victim, his situation involves a somewhat shaky accuser. Let us again be clear: in no way am I defending Ezekiel Elliot's actions. If he is guilty, he should be punished, plain and simple. However for everyone in shock, thinking he has to be responsible for injuries if she clearly has them on her body, you are wrong. To be PC, but to illustrate a point, in certain communities, cultures, and instances there are those that are willing to go to any lengths to accomplish their goals, good or bad and I will leave it there.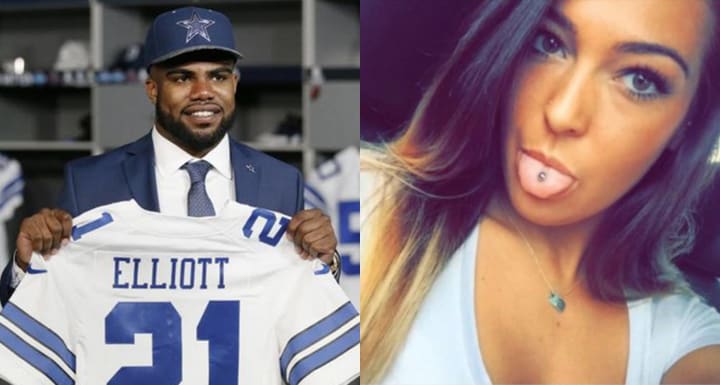 It has been documented and reported that not only had the accuser publicly made it aware that she planned to "ruin" his career, but that she believed that because she was "white" and he was a "black athlete," she would be successful in doing so because the world would believe her. This isn't to place guilt or prove innocence, so that is neither here nor there, but it must be included to understand the totality of the given scenario. On top of the obvious character flaws of the accuser, the investigator assigned to the case by the league originally recommended there be no punishment, due to questionable circumstances surrounding the accuser. Well, leave it to Goodell to not take this into consideration, and seemingly no more of the available information, as he attempted to hand down a six game suspension for the Cowboys running back. "Zeke" and his representatives, of course, filed a restraining order on the suspension, which resulted in a subsequent appeal by the league. The league lost, resulting in Zeke still being able to play until they get this thing completely hammered out, but what is the overall point here?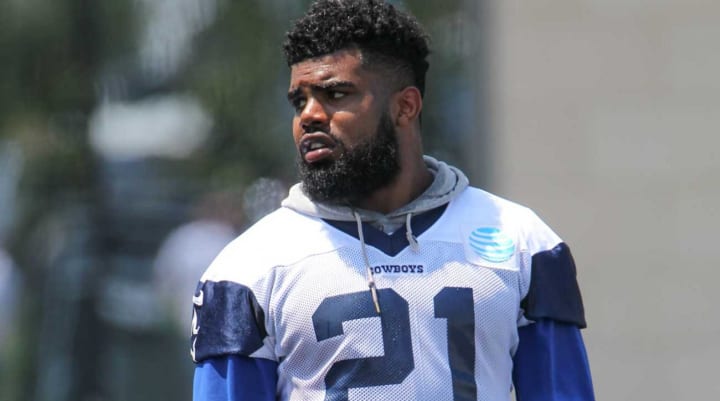 The point is that in all the above scenarios, there is a trend. The trend in these scenarios is a simple one: Roger Goodell's awful decision-making. When being the CEO, the owner, the president, or in this case, the commissioner, the typical and prevailing thought is that you do what's best for your employees or your team. In these scenarios, that has not been the case. Goodell has always done what's been best for Goodell, or whatever keeps his salary near the $40 million a year he receives. He has for so long been overly concerned with the optics of the situation as opposed to being concerned with rectifying the actual situation. He is often seemingly too concerned with not being too harsh or being overly harsh, in essence pleasing the masses. Well, here is a thought for you Mr. Commish. Our concerns are not about you being "too hard" or being "too light" on a player, in any situation. Our plea to you sir, is that for once we want you... NO… WE NEED YOU TO GET IT RIGHT! Thank you.