Helmet Angel Helps Ryan Around Britain
Helmet Angel supports Ryan Anderton cycle around Britain for mental health charity, Mind.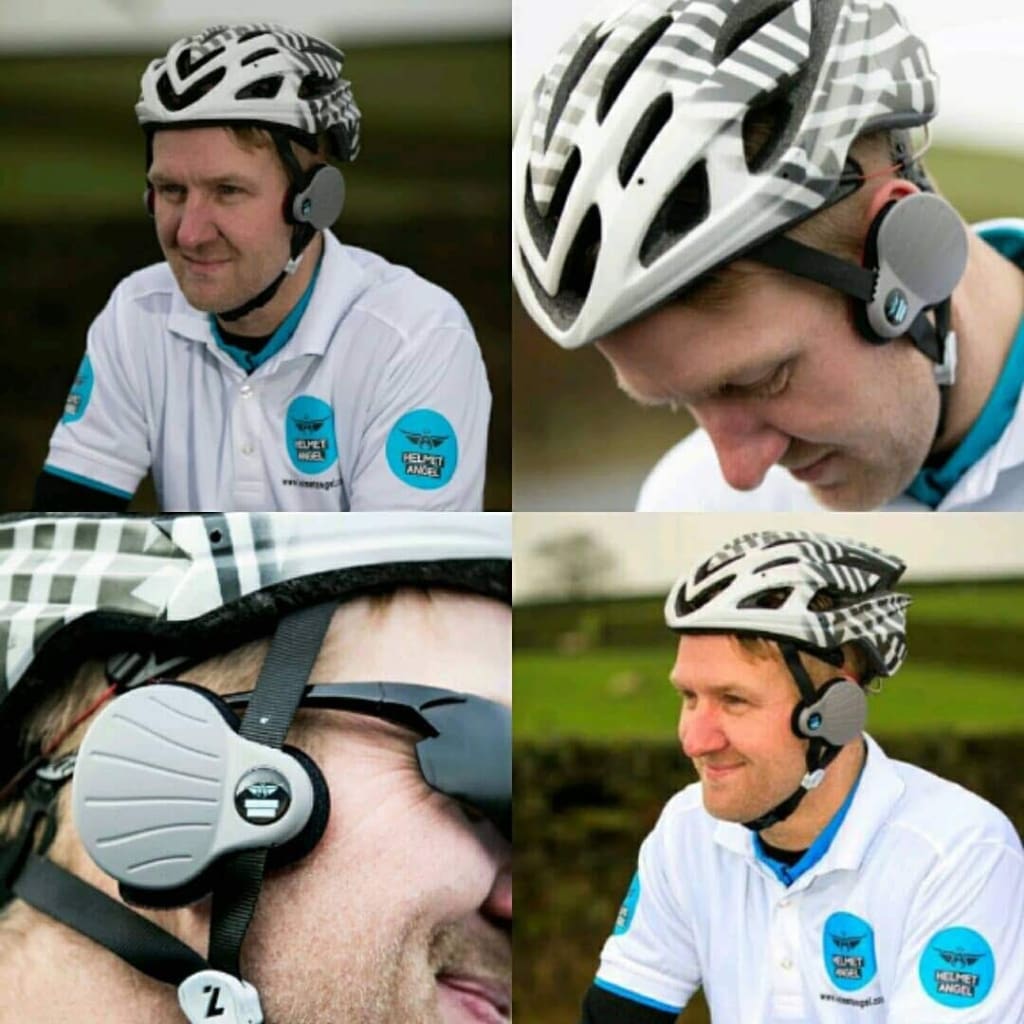 Helmet Angel has gained a life-long fan in Ryan Anderton, of Ryan Rides Around Britain. We supplied him with our famous hearing protection shells to wear as he undertook the impressive 4,082 mile cycle around the UK's coastline, which transformed his riding experience.
After suffering from low moods, 38-year-old Ryan began long-distance cycling in 2016—when he previously rode 20 miles a day to get to work. He then participated in a mental health awareness ride for Andy Man's Club and a British Red Cross fundraiser, and in 2017, he set himself the challenge of cycling from Land's End to John O'Groats.
It was in 2018, after suffering from another period of depression, that Ryan decided to change his life. Setting up Recycle Yourself, Ryan rode 50 miles a day for 50 days and finally decided to set his biggest challenge yet: To ride around the UK's coastline in honour of mental health organisation, Mind.
Designed to enable cyclists to hear what's going on around them, our wind-deflecting shells were a key part of Ryan's cycling kit throughout his journey. Their unique design allowed Ryan to stay safe, enabling him to hear the sounds around him more clearly. They also helped to keep his ears warm in the cold, autumn weather.
Discussing how he came to use the Helmet Angel shells, Ryan said:
"I found out about Helmet Angel after attending the Cycle Expo Yorkshire to raise awareness of my ride around the UK. After some pictures were posted on social media, I was contacted by Helmet Angel, who asked me if I would like a pair of shells for my journey."Having already cycled along parts of the coast, I knew how bad the winds could be and so I thought I'd give them a try."
Setting off from Blackpool in October, Ryan started his journey that was to last 42 days and raised over £7,000 for Mind. Within the first few minutes, Ryan said he could feel the benefits of the product:
"Immediately, the sound of the coastal winds were reduced. As I approached Liverpool and entered my first populated area with a lot of traffic, the shells provided traffic safety benefits that I've never experienced before. I was able to hear the noise of the traffic, which gave me much more awareness of approaching vehicles."
Ryan continued to wear his Helmet Angel shells throughout his journey, and mentioned Torcross Point in Devon as a place where they helped the most:
"This area is very susceptible to strong winds and heavy rainfall, so I was naturally a little wary going into it. Fortunately, my Helmet Angels were my saving grace and massively cut down the noise caused by the excessive winds as well as keeping my ears warm when it was bitterly cold."
Following his ride around the UK, Ryan thanks Helmet Angel and says that the shells will be a permanent part of every journey he makes from now on. They have become an essential cycling accessory, as integral as his Hi Vis clothing and lights, and Ryan believes that every cyclist should be wearing them.
Next on Ryan's agenda is a journey from Nordkapp in Norway to Tarifa in Gibraltar, on behalf of the Lee Fancourt Mental Health Fund. Throughout this whole journey, Ryan will be wearing his Helmet Angel shells to stay safe.
Donations to the Lee Fancourt Mental Health Fund are being accepted via GoFundMe and you can keep up to date with Ryan's cycling and mental health work at Recycle Yourself.