Grappling Sensation Mckenzie Dern Suffers First MMA Defeat
No maternity leave for Ju jitsu legend.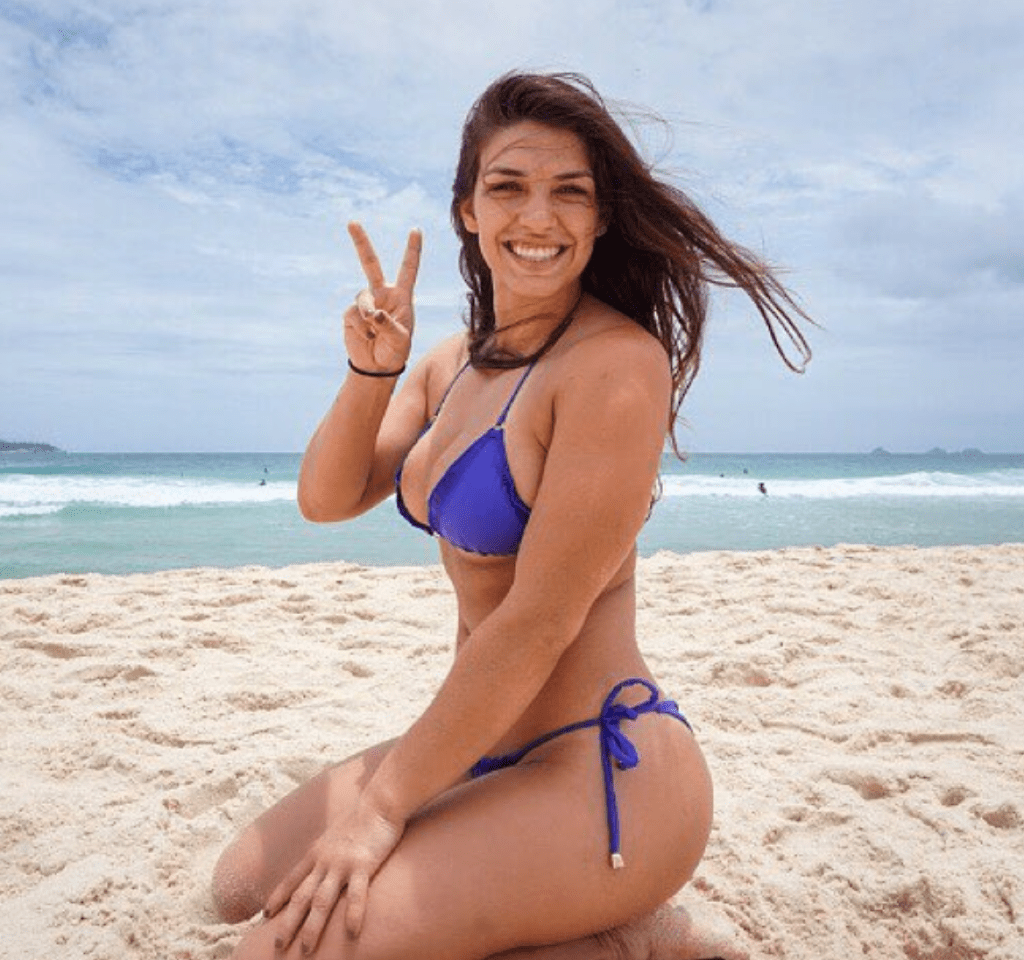 Bikini submission—Dern on the beach.
Mixed Martial Arts can be an unforgiving sport at times, and while the days of it being "No Holds Barred" are gone, it's just as difficult. The competition seems to be that much stiffer, as big bucks can be made by many a combat athlete. Grappling is definitely a main stay in the sport, and separates it from the striking sports, but can definitely be negated these days. No longer can a grappling superstar dominate, like a Royce Gracie or a Mark Coleman. The 26-year-old McKenzie Dern has a ridiculously good record in JiuJitsu, boasting 22 gold medals in world championship tournaments. The transition to MMA was only natural, where she holds a record of seven wins and, as of yesterday, one defeat. So, how has such a legendary grappler suffered a defeat so early into her career. I think that's due to the direction the sport has headed since Dana White took over the UFC.
Unlike boxing, MMA fighters are not as free to pick and choose their match-ups, especially at the peak of the sport, in organizations such as the UFC and One Fighting Championship. Unless a fighter commands the popularity of a Conor McGregor, then they pretty much have to fight who is put in front of them.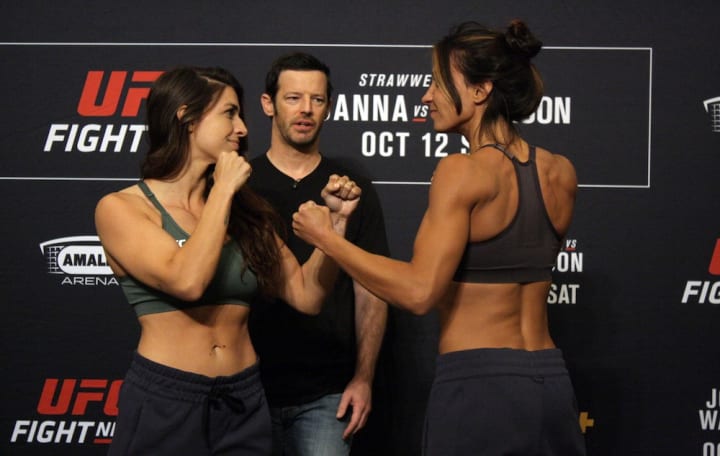 While Dern's defeat may come as a shock, we have to give credit to the victor, Amanda Ribas. An underdog going into the bout, Ribas has a muscular frame which looks like it barely fits into the Strawweight limit of 115 kg. She displayed excellent striking throughout the three by five minute rounds. The Brazilian fights for Marcelo Ribas Team, and has an impressive MMA record of eight wins and one loss. The one loss was a knockout in the first round at Jungle Fight 83, so the odds-makers could be forgiven for making her an underdog. Dern has displayed some heavy striking in the past, especially in her rise in the LFC. However, she did look noticeably slimmer here, having looked quite muscular previously. Dern was coming back after giving birth to a baby girl, so this maybe the reason for the lack of muscle.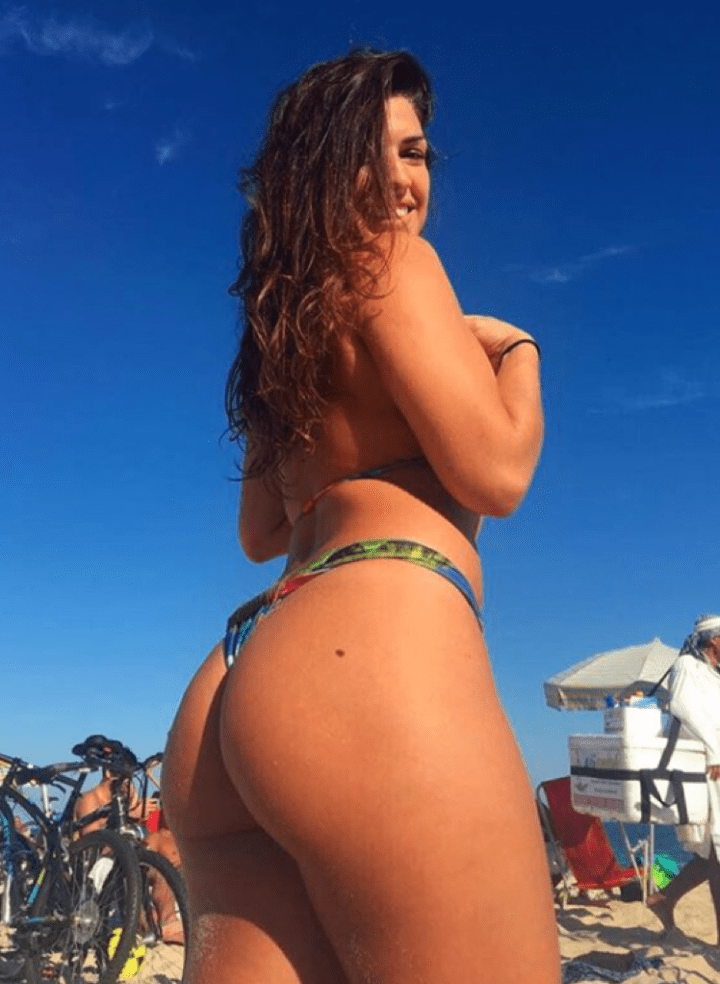 This was definitely the Amanda Ribas Show, from start to finish, though. The Brazilian displayed excellent striking throughout. While Dern did fire back with the reckless abandon we know her for, she looked fatigued and sluggish in her return. When she managed to initiate the clinch, Ribas showed impressive Judo skills, tripping her to the mat. Dern would often lock Ribas in her vault-like guard, but she could not mount an offense against the relentless Ribas. It was still a competitive match, as Dern showed the type of heart which may eventually make her a champion. While her striking wasn't as crisp as Ribas's, she still fired back with heavy punches and kicks. The chin of Dern must be the envy of many grapplers, as well as she absorbed blow after blow. However, she did look fatigued here, while Ribas looked impressive bouncing on her toes, throwing punches and kicks. They were powerful strikes too; Ribas didn't look like the woman who was stopped in a round at Jungle Fight. She looked like a Strawweight powerhouse, ready to mix it with the best women in the 115 kg division. The fight went three rounds, and was a shut-out decision for Ribas. McKenzie Dern will probably rise again from this defeat, as she is marketable and has the Jiu Jitsu credentials to back it up. The night, however, was Ribas's, who should be a Strawweight fighter to look out for in the future.