Getting Started With Golf
Golfballs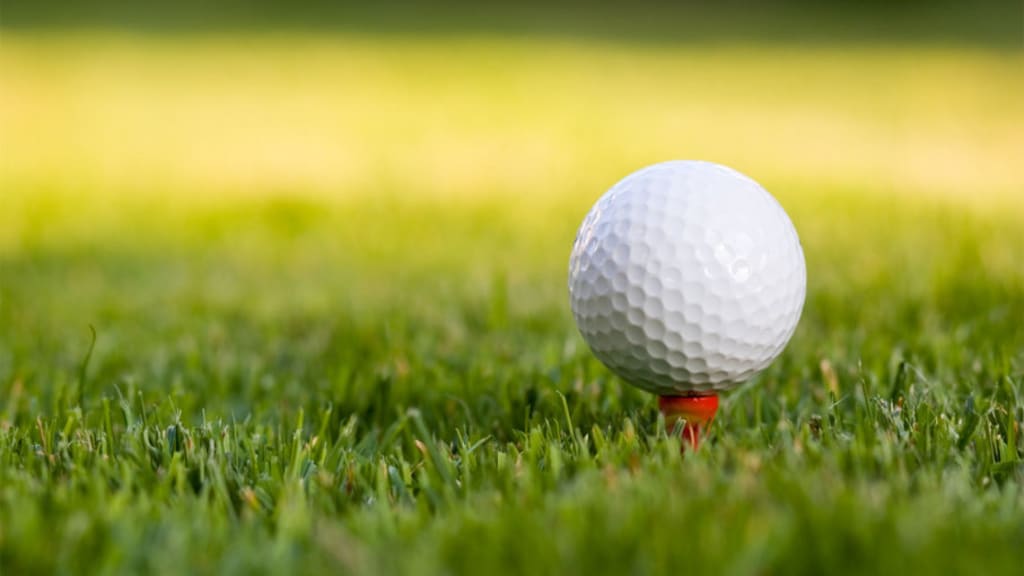 If you like playing videogames, then chances are that you've played a good couple of golf games in your life. These golf games can be based on reality or have some elements of fantasy to it. There are games out there where they have golf balls that can fly off a great distance or golf courses that look something out of a fantasy movie. Golf in videogames is always fun and with motion sensor technology, people can emulate playing golf at home with the use of their consoles. They can swing their arms and score for that hole in one. Videogame golf is fun but what if you wanted to start getting into the world of golf.
How you can get started with golf
The good thing about golf is that it isn't a physically demanding game. It isn't like soccer where you have to run back and forth in a wide field just to score a goal. Your task is to sink that golf ball in the hole but not have to worry about rushing it. When you think about it, playing golf requires a lot of technique and not so much on brute force and speed. You may need some power to swing your golf but it doesn't require that much of it. If you plan on starting with golf, you need to buy the right gear which we'll get to a bit later.
You also need to have a golf course that you can go to in your area. The good thing is that there are special courses for just driving your shots or putting them. You could say that the golf courses offering such services may also be convenient. There are some, where you just need to rent their gear and you're good to go. Enhancing your skill is where the tricky part comes in. Getting better at golf requires a lot of time but if you have it, then by all means, improve your skill if you need to.
What to consider about your golf gear
Buying golf gear can be a bit expensive because you need to have a set of clubs to start golfing. Buying used golf clubs isn't such a bad idea when you think about it. They are cheaper and you don't need to worry about dealing with the expensive brands. You should also look up a golf balls buying guide. These golf balls can be just as important compared to your clubs. It helps you get a chance to get better at the game. In general, always look up guides and customer feedback on the gear and items that you will be buying. It is optional for you to get golf apparel. Unless the course demands it, then there's no need to worry about it as well.
Videogame golf can be very different from the real thing and there's nothing wrong with that. Immerse in the intense but at the same time relaxing game of golf when you can.
"If I was invincible I would take up some extreme sports" (Tom Welling), a quote that demonstrates a good example in which it invokes others to want to do extreme sports just to prove others that they can be invisible. Many people are beginning to involve themselves in extreme sports every year because it gains a lot of attention from the viewers. Some extreme sports include, skateboarding, skydiving, downhill skiing, etc.

My contract with Discovery Channel to reversion their TV programmes for the UK market was going strong and increasing in content. The increased income allowed me to focus on Real Quality Wrestling and do my best to start it as an organisation that could help British Wrestling. Here's the story as told in my biography "Do or do not".

I'm taking the time to write this article for a number of reasons. The main one being that I love this course, I'm going into my fourth season at Sirocco and I couldn't be more excited, Especially with how the last few months have been going. Even if I didn't work at Sirocco, I'd still be speaking highly of the course and all the things they do exceptionally well.

For as long as I can remember, I have "lived" in a bowling alley. I know the ins and outs of how a bowling alley works, from how to work the computers to knowing exactly what goes on inside the pinsetter, in every bowling alley I have ever been to.

Another week, another matchup and even more ways to win a million. Yesterday, we looked at Three Quarterbacks to Consider Drafting and today we'll be looking at five running backs.

Gerwyn Price and Johnny Clayton won the World Cup of Darts on November 8th to become the first Welsh pair to win the event. Wales have twice made the final before with Price and Mark Webster losing the final in 2017.