George as in Steinbrenner
Complicated Man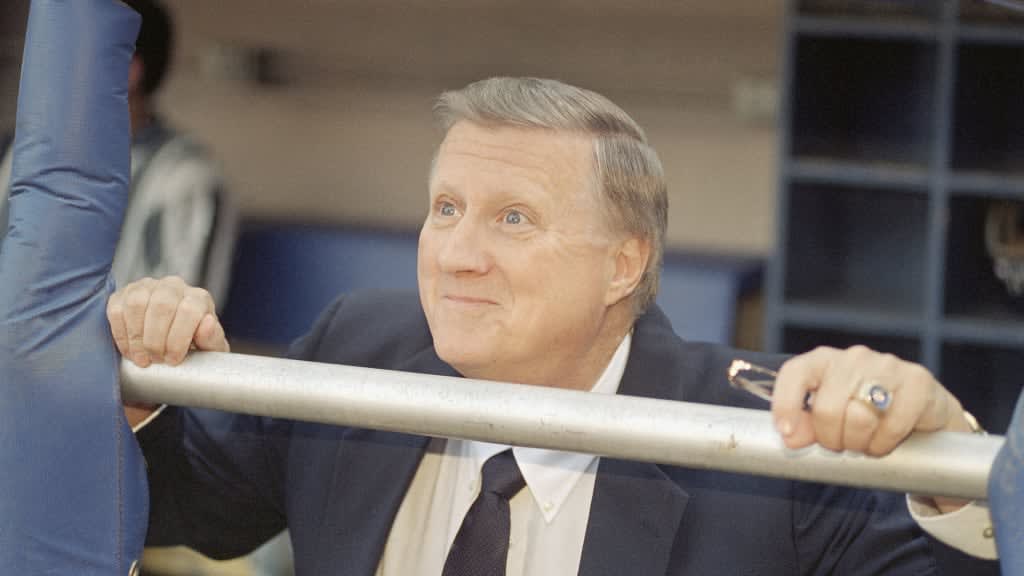 How Much for that Guy?
No matter what you thought of George Steinbrenner and his escapades over the years you'll have to admit that baseball has lost one of the great owners of all time when the Yankee chief passed away.
I am one of the people who disliked George and thus turned my back on the team that I grew up loving. I remember the days when I would turn on the old black and white TV one hour before game time to make sure the rabbit ears were adjusted just right. I still can hear Bob Shepherd announcing "The Mick" as he came to bat and Mel Allen and Red Barber announcing the games and being joined later by Phil Rizzutto in the booth.
Then George came along and reneged on contracts as well as handshake deals and seemed to fire people on a whim. I recall when he fired Yogi after he only managed two games for the Yankees, a team he dedicated his entire life to. No one can forget the love/hate relationship he had with Billy Martin. I lost count on how many times he fired Billy.
When you look at the man, George Steinbrenner you see a businessman and a ruthless one at that, but you see someone who wanted to win so badly that he often said what he meant (at the moment) but he didn't always mean what he said.
To George's credit he apologized to Yogi later on and they became good friends. He also apologized to Dave Winfield for the things George did to him. That does say something to me about the man; although the damage had been done and could not be undone.
In the end, baseball lost one of the icons of the game and certainly someone that New York Yankee fans will miss.
In retrospect when I look at George's life I have to say, maybe he wasn't so bad after all. There is a little-known side of George that would probably embarrass him. George probably helped many less fortunate people throughout his life than anyone can imagine, that's the side of George Steinbrenner I'll choose to recall, but I would still never have worked for the man no matter how much he offered me.
When Joe Garagiola wrote 'Baseball is a Funny Game' I don't think he imagined how much impact one owner could have on a team and on the sport itself and that sometimes isn't funny.
There will never be another George and when you look back and examine owners and presidents of a team you must remember Bill Veck, Charley Finley, and Walter O'Malley. O'Malley kept the same manager, Walter Alston for 20 years or more. Bill Veck had his team wear shorts during the season and Charley Finley had his pitchers ride in on a mule and paid them extra if they did. Those were fun things from the owners.
Steinbrenner was a ruthless businessman, and I don't think that was good for the game. He wanted to win and was not afraid to spend money to get the top players no matter what it took. Sometimes that paid off and sometimes it did not.
Owners can have an impact on the game and that may surprise some people. For me, when they get involved in everyday managing of the team that's where the line should be drawn. Sure, they have the right to fire a manager, but our friend George overdid it and that hurts the game and breeds resentment among the players. That resentment causes more problems, and the team falls apart because they don't know what is coming next.
I don't think we have seen owners interfering with everyday managing of the team and its players lately and I hope we never do. However, there is always someone out there with an ego so big that they think they can do it all.
George was a complicated man, his management style was predictable, but George the man outside of baseball was a generous soul with a big heart.
I did not like George's style, but I respected the man he was.