Fun At-Home Sports
Basketball, Tennis, Running, Swimming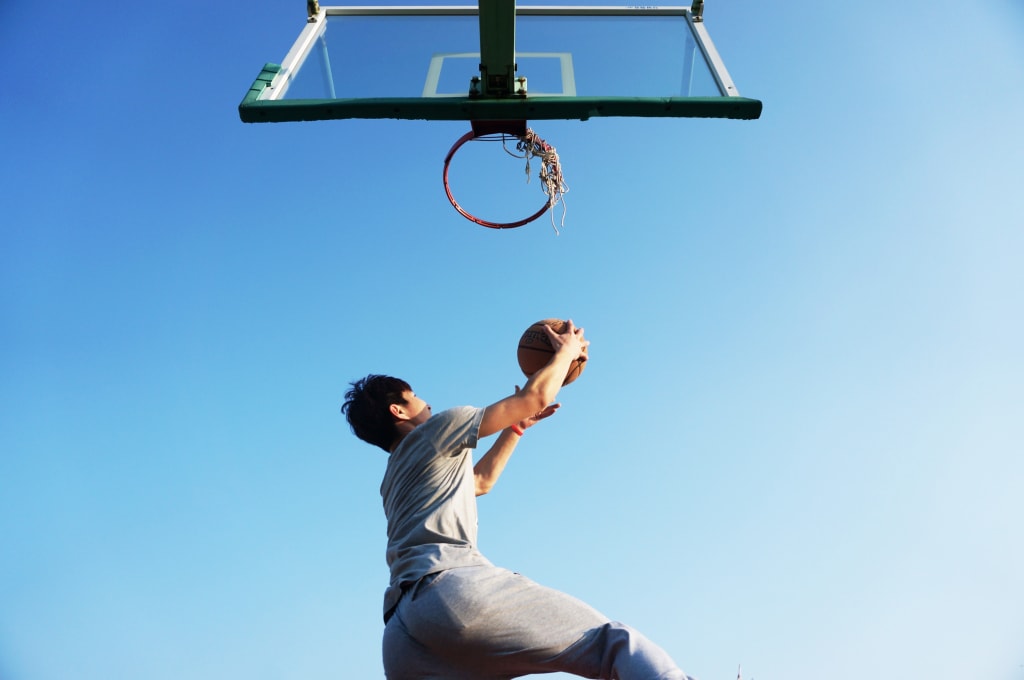 There are those days or months where the weather doesn't allow for outdoor activities or sports one would normally engage in. This doesn't mean you can't play at home. Out of the hundreds of sports that exist, there are dozens you can play at home where you don't have to go far to enjoy the competition or simple art of the sport. All of the sports we talk about will not only improve your health but your social life. If you want to add some recreational activities or active games as a part of your home's many features, the following is a list of sports you can play at home indoors or outdoors if you choose.
Basketball
Being one of the most popular sports, basketball itself is a pretty simple sport in terms of what's actually needed to play it. For example, all that's really required to play this sport is a ball and something to dunk the ball through or in. This can be a bowl, a bucket, or an actual net hoop. Basketball hoops are not very expensive. They actually sell the net hoops that you can place on the back of a door. Just ensure you have enough space in the room to shoot those 3-pointers.
Wii Sports Tennis
Wii Sports only requires you to have a Wii gaming console and a bit of space in your home to get active. Tennis is a very physically active sport as players have to run back and forth to hit the ball as it enters their side of the court. With Wii Sports tennis, you'll be the only person playing as it's an individual game play where you see two avatars on a tennis court on your TV. You'll see this avatar move as you move and the console controller acts as the racket. It feels just as if you are playing tennis outdoors with a friend. Wii Sports has many other interactive games that engage the player and allow you to have fun in your home.
Running Races
This activity can be done outdoors as well as indoors if there is adequate space available. Several people can participate in this as races are usually pretty competitive where each runner is competing to run the fastest. There are many kinds of races. You and your friends can set a finish line somewhere in the yard or on the driveway. Or, you can set 3 laps around your house as the goal and whoever finishes first is the one who wins the race. You can run relay races where you have another person on your team that you pass the baton to. Obstacles can also be set in the yard as a part of the course to add some variety and difficulty to the sport. You can switch it up as you please and try other types of relay races.

Swimming
Swimming is a great summer sport that can be done alone really. However, there are countless swimming pool games that can be done as sport such as water polo or swimming battle ball. Of course, you would need a swimming pool if you don't already own one. One can be built at your home by custom pools Prosper to ensure that you don't miss out on these fun aquatic sports. Water tag is another simple swimming sport that's just the swimming pool version of regular tag where one person has to swim and catch the other players. These aquatic sports come in handy especially for those who suffer from joint pain but still want to get some aerobic exercise in.
The sports listed above prove to show that you don't have to leave the comfort of your home in order to have fun doing these activities. Many of these sports are a tad bit modified for your enjoyment and satisfaction. Furthermore, these sports have been simplified for household fun but can be done competitively if you wish.