Fox Sports Made a Really Poor Decision
Fox joins a growing movement among popular media companies to a video-dominant format: this is scary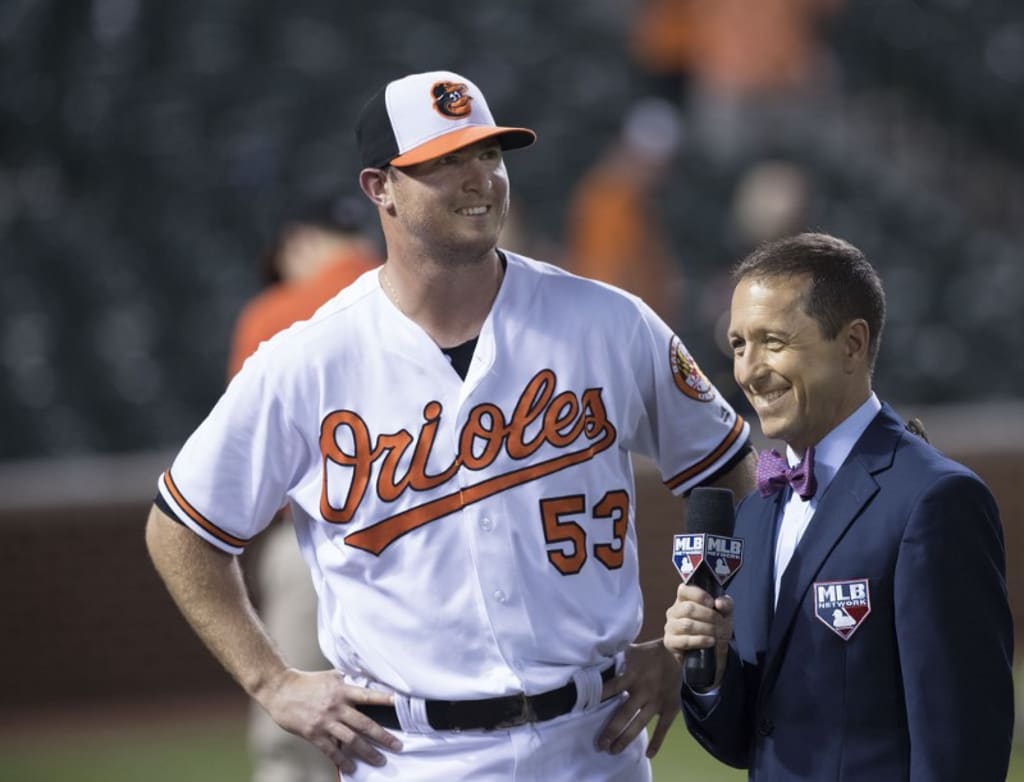 Via Keith Allison, Flickr
It's almost certainly not my place to say. But as a writer, I feel the need to criticize Fox Sport's decision to move their website's content from text and video based to solely video based.
I was first alerted to the move by the announcement by Ken Rosenthal, who tweeted out that he was no longer writing for Fox Sports as result of the decision (that situation is elaborated upon further in the link above).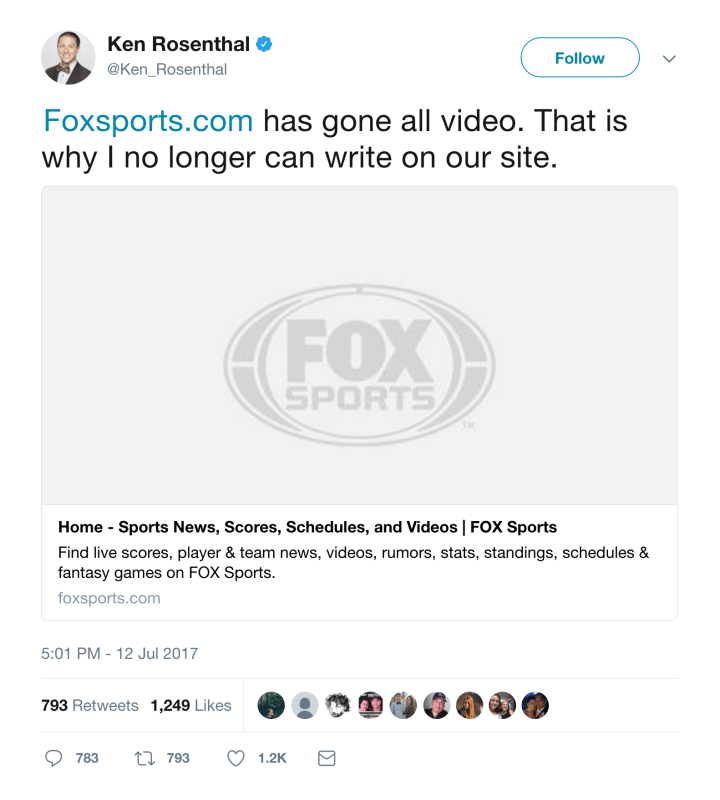 While there has been a great outcry about Rosenthal being forced out by Fox Sports, I can see that the indignity was not a targeted one — in fact, Fox Sports recently announced the move beforehand, which resulted in the termination of 20 writers and editors dedicated to creating written digital content. Rosenthal was simply another victim, although he considers himself fortunate as he still has his TV positions — there are a number of quality writers now out of a job as a result of this incredible shortsighted decision.
To focus on digital video content is not surprising in itself. Video is very much the future of internet content, and I would normally applaud Fox Sports for moving to focus more on their digital video content.
But to eliminate the entire written portion of their website? What an absurd notion! While video media appears to be poised to dominate the internet for the foreseeable future, it certainly will not compose all internet content. Simply because written content appears to be moving into the minority does not mean that it is poised for extinction.
Newspapers, books, etc. have seen their market shares decrease in response to new forms of technology and the way our media is consumed, but they are far from extinct and are still a considerable part of how we consume media. The same goes for written media and video media — written media is moving towards the minority as video media grows, but its extinction is extremely unlikely.
Fox Sports had a talented editorial and writing team, and as a result, their web content would have been well rounded and diverse had they not cut ties with the writing team. Fox Sports has thrown away a gold-mine of talent, and they do not seem to care.
The manner in which Fox Sports is attempting to focus on their video media is also extraordinarily misguided. Most of the video content shown is not original web produced content, but rather clips from their own broadcasts on FS1.
Fox Sports appears to be attempting to use their website to promote their own struggling programs. Undisputed, the top show on FS1, usually has trouble outdrawing its competitors (or anyone else for that matter, as Richard Dietsch is fond of pointing out) — hence, the move.
But will chopping up programs that no one watches drive up revenue for Fox Sports? While shorter videos usually keep audiences' attention, and more ads can be placed on them, Fox Sports is suffering from a serious lack of diverse content, and relying on television personalities who have struggled to stay on topic. It's not pretty to watch.
Cutting the writing staff was a horrible move — if anything, Fox Sports should have focused on diversifying their content, or creating new content, not wiping away any trace of their writing staff. It's disappointing to watch.
I wish Ken Rosenthal and his fellow former Fox Sports writers the best of luck in finding new positions.