Finally Home: John Tavares and the Toronto Maple Leafs
After a long time coming, John Tavares is finally home.
The Toronto Maple Leafs heading into the 2018-19 season looked terrifying enough already. They have a trio of talented, young stars that can only get better, a new general manager that embraces change and a solid core they are now confident in. And then they signed John Tavares.
Easily one of the biggest National Hockey League stories to come out of this summer was the signing of John Tavares. On July 1, Tavares signed a seven-year, $77 million contract with the Toronto Maple Leafs. The centre was selected by the New York Islanders with the No. 1 pick in the 2009 NHL Draft and served as the Isles captain since the 2013-14 season.
There have been several ups and downs in Tavares career thus far. He had 84 points (37 goals, 47 assists) last season and led the Islanders in scoring seven of his nine NHL seasons, finishing no lower than second. He helped give the Islanders their first playoff series win since 1993 when he scored in the second overtime of a 2-1 victory against the Florida Panthers in 2016. Not only did he carry the team on his back, he solely embodied what it meant to be a New York Islander without having any previous connections to the city.
Throughout the process of choosing which team to sign to, Tavares felt as though he couldn't make a final decision. He detailed his journey to discovery in his touching Players' Tribune article, To the Islanders Faithful, discussing how hard it was to leave a place he grew to love for a place he called 'home.'
Tavares also took to Twitter to not only thank his former team but show his enthusiasm towards his hometown club. He could now fulfill his childhood dream of playing for the franchise he idolized growing up.
Tavares joining the Maple Leafs only adds more offense to an already explosive group of forwards. This team is filled with the likes of Auston Matthews, William Nylander (so far) and Mitch Marner who are all below the age of 23.
Matthews, at age 20, has made a name for himself in the city of Toronto. In his first two NHL seasons, he notched over 30 goals and 60 points in each. Not only do points make the difference but he's shown significant growth in other elements of his game (FO%, +/- and P/GP). The addition of Tavares could raise his competitiveness level as well as his ability to become a great leader.
It's no secret that Matthews played a huge role in ensuring Tavares signed with the Maple Leafs but there are still questions surrounding the two superstars and their team. Who will be the first line centre? Who will their linemates be? And who will be the 18th captain in the franchise's history?
As training camp rolled around, the latter was answered; there would, for yet another season, be no captain. The Maple Leafs head coach Mike Babcock recently announced that Patrick Marleau, Morgan Rielly and John Tavares will make up the team's leadership group this season, each receiving an 'A.' Marleau and Tavares replace forwards Leo Komarov and Tyler Bozak, who departed as free agents over the summer.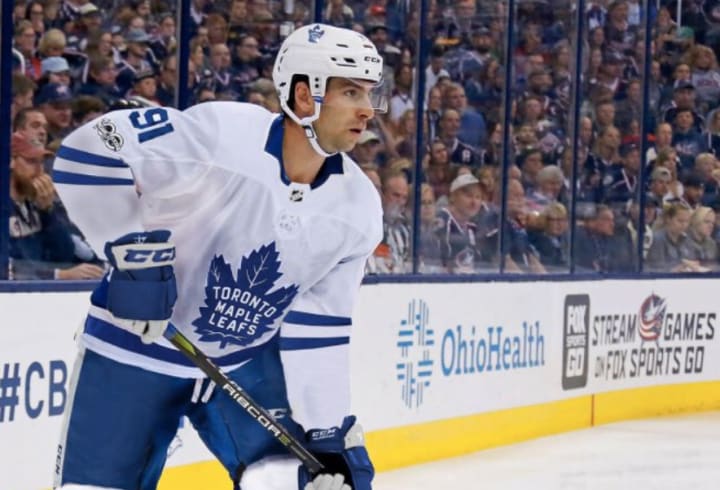 The Maple Leafs' main goal is still to win the Stanley Cup and bring hope back to a city that hasn't seen it's most historic team win since 1967. The Maple Leafs have made the Stanley Cup Playoffs the past two seasons but have not won a series since 2004 against the Ottawa Senators. Last season, they finished third in the Atlantic Division (49-26-7) before losing to the Boston Bruins in the Eastern Conference First Round in seven games.
They've come heartbreakingly close to victory before.
The players, the staff, the city and the fans know that isn't good enough. With the addition of a generational player in Tavares and a solid core of young talent, there should be only positive thoughts heading into the new NHL season.
About the Creator
History lover, music nerd and sports fanatic. | Instagram & Twitter: @shandipace, YouTube: https://www.youtube.com/shandipace
Reader insights
Be the first to share your insights about this piece.
Add your insights