Fight Thoughts
Weekend of 12/03/2021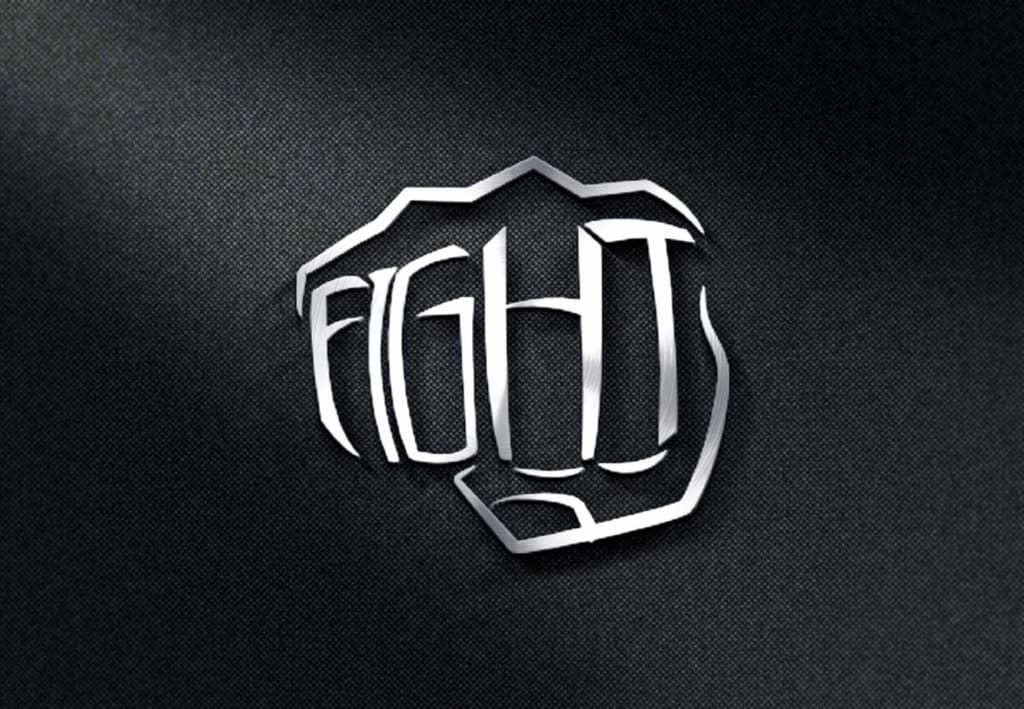 As 2021 comes to a close, the combat sports world remains wide open and full of opportunity. This weekend of December 3rd and 4th of 2021 kicks off the final month of the combative year and it is a certified sleeper! From Bellator 272 between Bantamweight champ Sergio Pettis and RIZIN champ Kyoji Horiguchi, to UFC Fight Night Aldo vs. Font, as well as the return of Devin Haney against a game JoJo Diaz, this weekend should not be under any fight fans radar by any means. Let's dive into each one of the events and breakdown exactly why I believe spectacle will deliver the goods.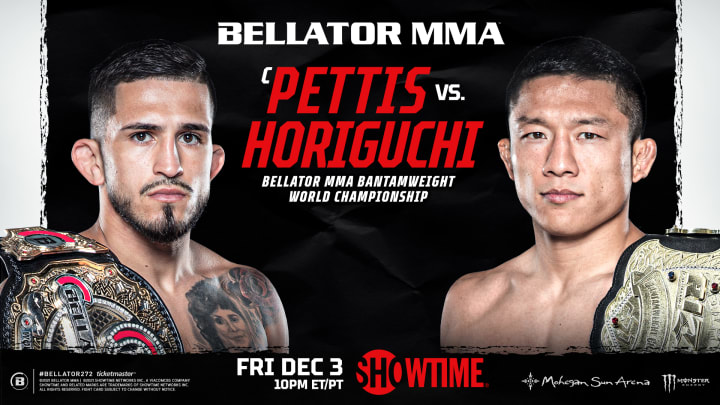 Bellator 272 starts out our revamp since the holiday break with a banger between a legend of the 135 lb. division and current RIZIN champ Kyoji Horiguchi returning to the Bellator cage to take back a second title that he never lost. Sergio Pettis, the Current Bellator Bantamweight champion holds the tittle Kyoji vacated back in November of 2019 due to ACL injury. Pettis coming off his first title victory over Juan Archuleta is looking to make a statement with a win over the former co-promotion champion and throw his name in the hat of the best Bantamweights in the world. A tornado of exasperations is being made of this fights magnitude towards the argument of the best current 135 lb. fighter on the Planet. While the UFC's Bantamweight division begs to differ due to the ridiculous depth, this fight between Pettis and Horiguchi does hold some weight in the argument. Horiguchi's career is already set in stone. Pettis is the only fighter with anything to prove in this bout. A win over Horiguchi would sky rocket his career and would add another world class name to his title bout victory list. However a win for Horiguchi would undoubtedly put him in the top three P4P in the world at his weight class.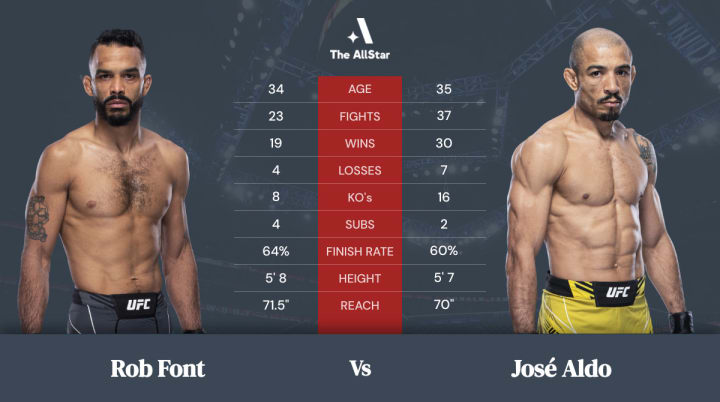 On Saturday we have another important fight in the Bantamweight division with UFC Fight Night Aldo vs. Font. Jose Aldo is on a career resurgence looking to take another step closer towards a rematch with Bantamweight champ Petr Yan. (Sorry Aljo) In doing so he has to put out the flame of red hot Rob Font. Font coming off a 5 round decision victory over former champ Cody Garbrandt is the -140 favorite. Aldo who is once again an underdog in his Bantamweight campaign sits at +120. Title implications are for sure on the line here. With both Aljamain Sterling and TJ Dillashaw sidelined due to injury, Cruz and Munhoz highlighting a prelim, and Sandhagen having gotten his chance against Yan, there is no other clear choice but the winner of this bout. Be sure that the Russian will be watch intently as both men go to war. Also on the card are a handful of guaranteed bangers and crowd pleasers. Always game and fan favorites Bryan "Bam Bam" Barberena, Clay "The Carpenter" Guida, and Jimmy Crute compete along with rising Middleweight contender Brendan Allen. The co-main event however has violence written all over it. The Lightweight division providing the "just bleed" fans with exactly what they want. New Zealander and City Kickboxing star Brad Riddell takes on the killer from Kazakhstan Rafael Fiziev. Both men throw with absolute reckless abandon. Fiziev's technical power from his Thai style of fighting is a match made in combat heaven against the forward pressure of Riddell's kick boxing game. The bout has fight of the night written all over it.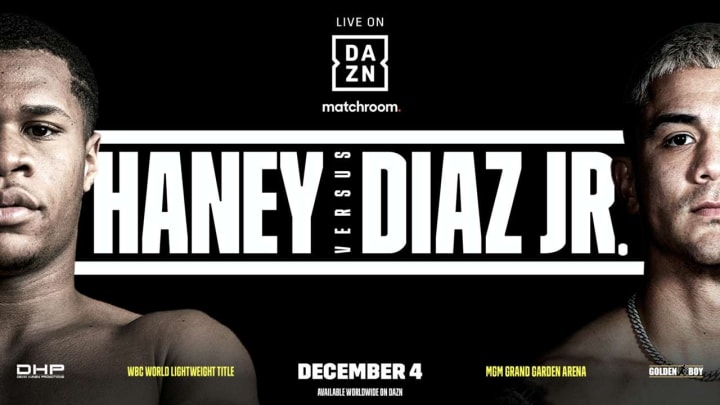 It wouldn't be a full weekend of fights without a boxing bout on Saturday night and boy do we have a show on our hands. Devin Haney returns to defend his WBC Lightweight title against Joseph "Jojo" Diaz who is willing to walk through the fire on fight night. This fight undoubtedly sets up the landscape for the Lightweight division in 2022. After the debacle of the Teofimo loss last Saturday to George Kambosos Jr, the division has been shaken to its core. A win for Haney holds his claim in the argument as the best Lightweight in the world. Staying relevant in that argument is vital to career success in this weight class. Super fight opportunities are abundant at the moment for the young star but JoJo Diaz doesn't care. Just as his peer in Kambosos did, he wants to take all of those opportunities and make them his. This is the fight game. These moments are earned and when the time comes, they are taken by force.
Reader insights
Be the first to share your insights about this piece.
Add your insights