Devils At the Deadline
Breaking Down New Jersey's Trade Deadline Moves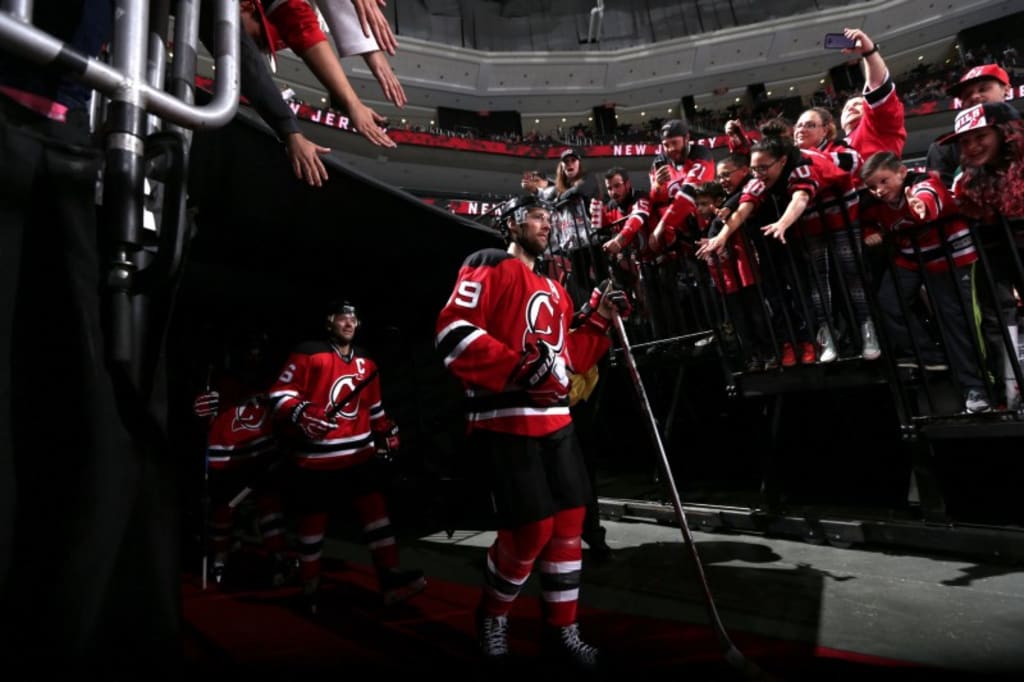 Image via Twitter
There was a lot of back-and-forth discussion in the Devils community about what New Jersey's trade deadline approach would be. On the one hand, they don't seem good enough to be a serious playoff contender. On the other hand, the playoff race in the East has been open, and even with just 62 points the Devils sit seven back of Toronto for the second wild card spot. There could be solid arguments for either buying or selling.
There's also the looming shadow of the expansion draft coming this summer. Teams are trying to protect their best players from being taken by Vegas next season. Which players will be exposed or protected can be affected by trades as well. As a team in a rebuild situation, this is something of a priority for the New Jersey Devils, who need to make sure their core players remain in tact as they continue to work towards becoming a playoff team again.
The Devils had some moves to make on Deadline Day. Here's a breakdown of the Devils moves and what they mean:
Kyle Quincey for Dalton Prout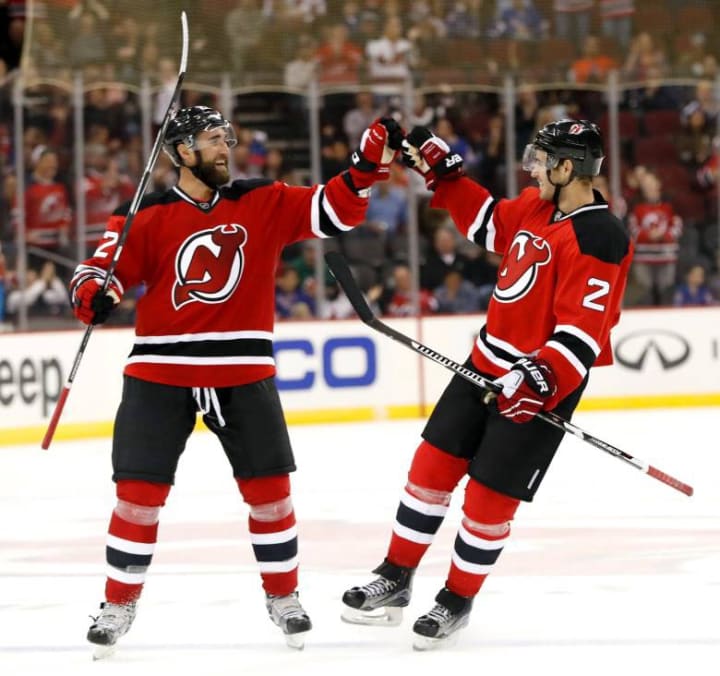 Kyle Quincey's name circulated in the rumor mill early on. Quincey was signed to a one-year contract this past off-season and was an obvious choice to be traded as a result. Teams in the midst of a playoff chase would be happy to add Quincey, who is a serviceable defenseman at 31 years old and plays a solid stay-at-home game. Despite some injury problems of late, Quincey had — at times — looked like one of the better defensemen on a team with some serious defensive issues.
He was traded to the Columbus Blue Jackets for Dalton Prout, a 6'3" 26-year-old defenseman with a penchant for the penalty box. In 224 career games, he has 264 PIM. He has fallen out of Columbus' lineup this year, only appearing in 15 games and averaging around 13 minutes in the games he's played. He is signed through next season at a cap hit of $1,575,000.
So what does this trade do for the Devils? Not much, to be honest. The only real value in this trade is that it gives the Devils another defenseman to expose in the expansion draft. They still may have to choose between guys like Ben Lovejoy and John Moore, but having Prout in the mix gives them some more flexibility at this position. In a perfect world, they may be able to protect both Moore and Lovejoy now, where previously they would have to choose between the two. Prout allows them that luxury. Still, he certainly is not a great impact player at this point and is not on a contract that matches his output this year, so beyond the expansion draft it is hard to determine what he brings to a Devils defense that still has some questions to answer.
P.A. Parenteau for a 6th Round Pick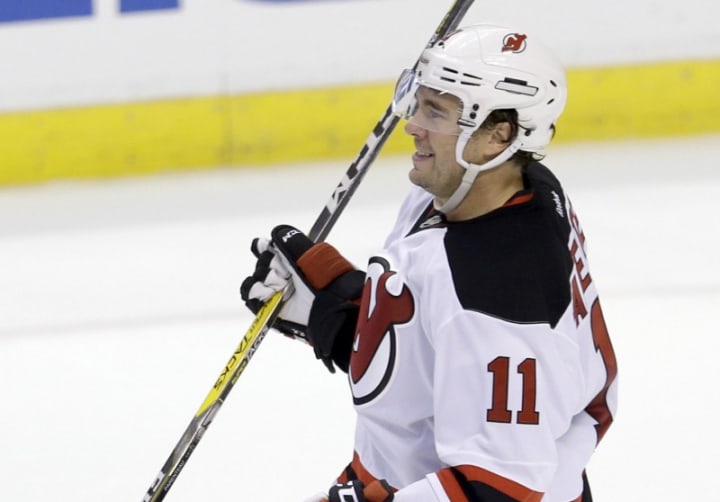 Just before the deadline closed, the Devils made their second move of the day, sending P.A. Parenteau to the Nashville Predators. Parenteau had been claimed by the Devils on waivers from the New York Islanders just before the season started, and must have left the Islanders wondering if they had made a huge mistake. Parenteau was turning in big numbers for the Devils during the start of the year while the Isles had a very slow start, and at one point Parenteau was even leading New Jersey in goals scored. While he cooled off considerably, Parenteau had chipped 13 goals and 14 assists through 59 games on deadline day.
The deal that sends Parenteau to his eighth NHL team makes almost no sense from the Devils point of view. Even with a drop in production, Parenteau was certainly worth more than a sixth round pick. It makes sense to grab picks where you can, but it would be a complete shock to think there wasn't anything better out there than a lone sixth round pick. By comparison, Steve Ott was traded to Montreal by Detroit in return for a sixth round pick. Parenteau may not have been consistent in his time with New Jersey, but he surely has more value than Steve Ott at this point in his career.
UPDATE: A late announcement stated that the Devils also traded AHL defenseman Reece Scarlett to Florida for winger Shane Harper. It's strictly going to end up being a minor league deal, where the Devils are deep at defense and light on forwards. Harper is a decent player and addresses an AHL need, so it may end up being the best move of the day. Still, it has little implication on the NHL task at hand for New Jersey unless Harper makes the jump and plays out of his mind.
The Verdict
The most disheartening thing about the trade deadline for Devils fans is the idea that they became sellers and got next to nothing in return. Quincey was a solid defenseman who generally did his job, especially in the corners. Parenteau was a big part of the team's early success this season. While they avoided loosing them for nothing in free agency, Dalton Prout and a sixth round pick aren't much more.
It also signals to us all that, despite being just seven points out of a playoff spot, the Devils had no plan to make a run at an impact player and try to get themselves into the playoffs. Rather, they sold off expiring contracts and stayed put. Unfortunately, staying put does not put the Devils in better contention for the playoffs at all. And speaking for the fans of this team who have gone four years without a playoff berth, that's really not good enough. Maybe the Devils weren't able to be buyers. But they made no strides in making the team better, and that simply isn't cutting it.