Classic Movie Review: 'Field of Dreams' Major League Baseball Returns to Dyersville
One of the greatest baseball movies of all time, Field of Dreams joins my Summer of Classics Series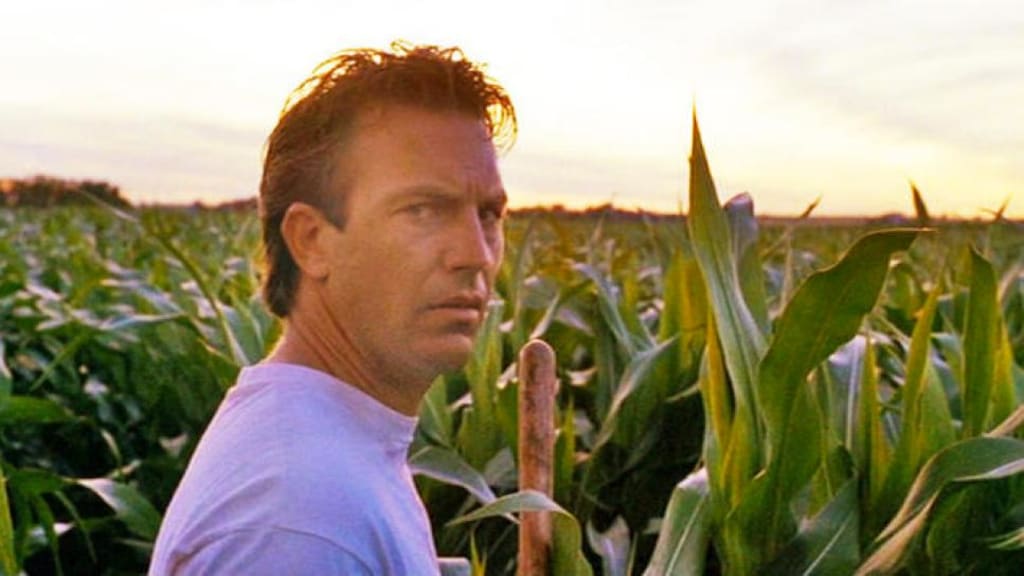 No movie better exemplifies America's love of baseball, and more importantly why we love baseball, than Kevin Costner's 1989 Best Picture nominee Field of Dreams. With Major League Baseball having now been played at the legendary Field of Dreams in Dyersville, Iowa, and my Chicago Cubs headed there in August against the Cincinnati Reds, I am in the mood to look back on Field of Dreams as part of my Summer of Classics Movie Review Series.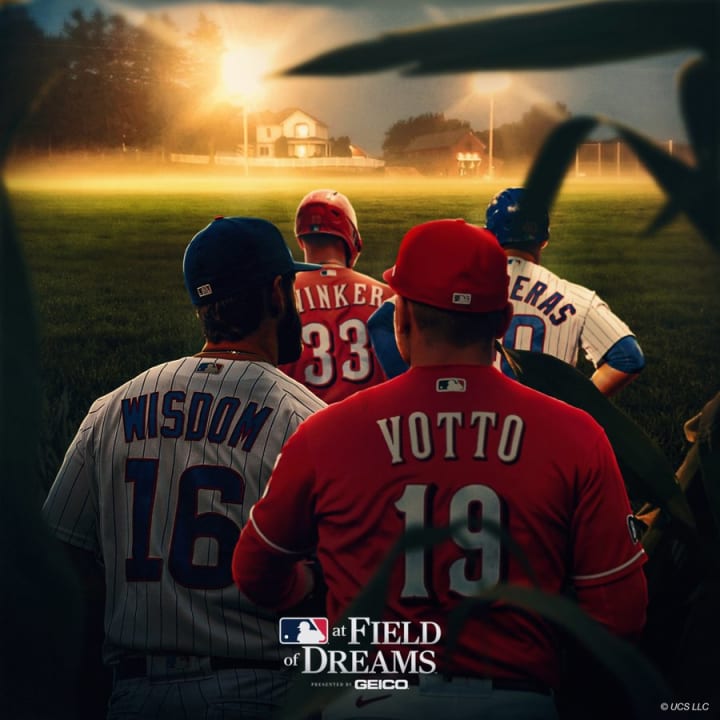 If you build it he will come
Ray Kinsella (Kevin Costner) became a hippie as a way of breaking away from his father. Now, at age 36, Ray is consumed by the notion that he is becoming the same failed dreamer that his father was. Thus why, when Ray is visited by a voice amidst his cornfield and told "If you build it, he will come" he decides to do something radical and illogical. Something his father would never do.
Ray follows the voice to a vision of a baseball field in the middle of his massive cornfield. The field will consume a great deal of acreage and possibly bankrupt Ray and his family but ,with his wife Annie's (Amy Madigan) support, Ray plows under the crops and goes ahead with his crazy dream . When the next spring arrives so does the ghost of legendary ballplayer 'Shoeless' Joe Jackson (Ray Liotta R.I.P)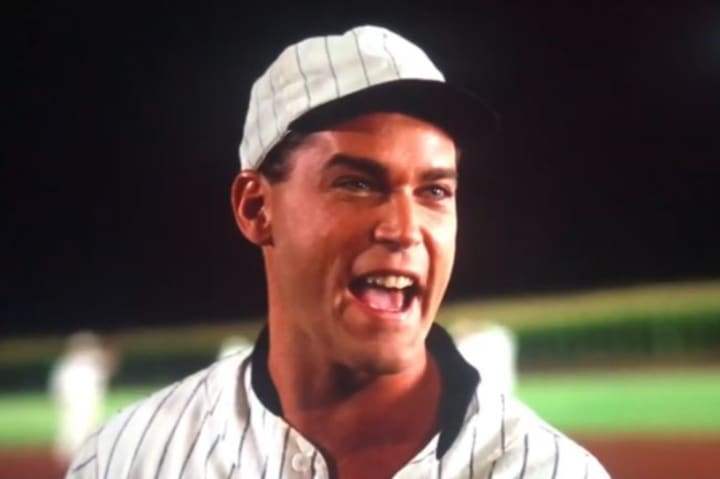 Ease his pain
Ray thinks he has discovered the reason for his field of dreams until the voice returns and implores him to 'Ease his pain.' It takes a detour at a PTA meeting to lead Ray to another crazy premonition. He will go to Boston where a writer, and former 60's radical, Terrence Mann (James Earl Jones) lives and invite him to a baseball game at Fenway Park.
The scene between Kevin Costner and James Earl Jones at Terrence's apartment in Boston is terrifically funny and strange. The scene establishes the wonderfully odd chemistry between Costner and Jones that drives the middle portion of the film from Boston to Chisholm, Minnesota where another ghost awaits.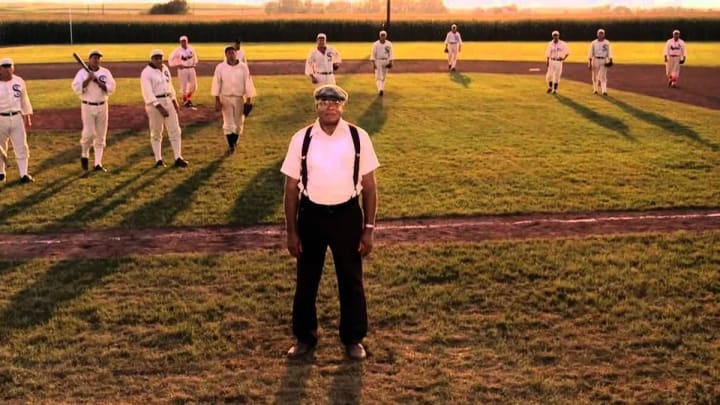 Go the distance
The second act of Field of Dreams ends with a magical appearance by the legendary Burt Lancaster as Doc Graham. Though Doc died in 1972 Ray somehow meets him on the street late at night and the two have an extraordinary conversation about Doc Graham's life and his one inning in the majors with the New York Giants. Doc always wished he'd gotten the chance to hit but when Ray offers him the chance, Doc, surprisingly, says no.
Later however, as Ray and Terrence begin the third act return to Iowa and the field of dreams, there is a fresh faced Archie Graham (Frank Whaley) looking for a ride to a town where he might play some ball. Archie Graham will get his chance to swing the bat in yet another unforgettable scene in Field of Dreams.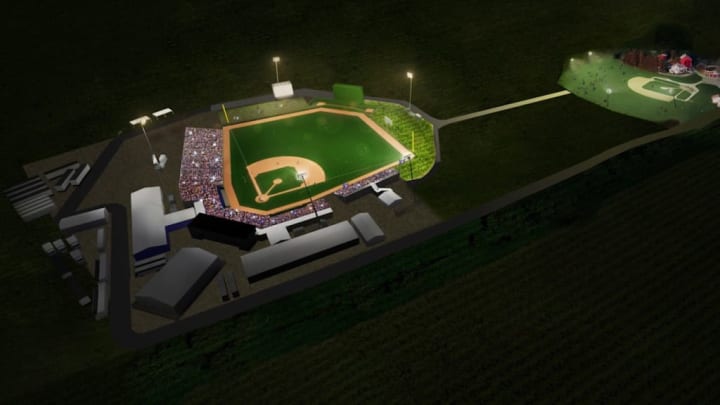 People will come
The final moments of "Field of Dreams" redefine Ray's journey in the most remarkable and moving ways. I won't spoil it for the youngsters who have yet to see this very special film but it's very emotional and even the most hardened souls will have a hard time fighting back a tear or two.
Field of Dreams was nominated for Best Picture in 1989, it lost out to Driving Miss Daisy. The film's adapted screenplay by director Phil Alden Robinson and the score by James Horner were also nominated but Field of Dreams was sadly shutout on Oscar night. Despite the Academy failure, Field of Dreams remains a film classic and especially a sports film classic.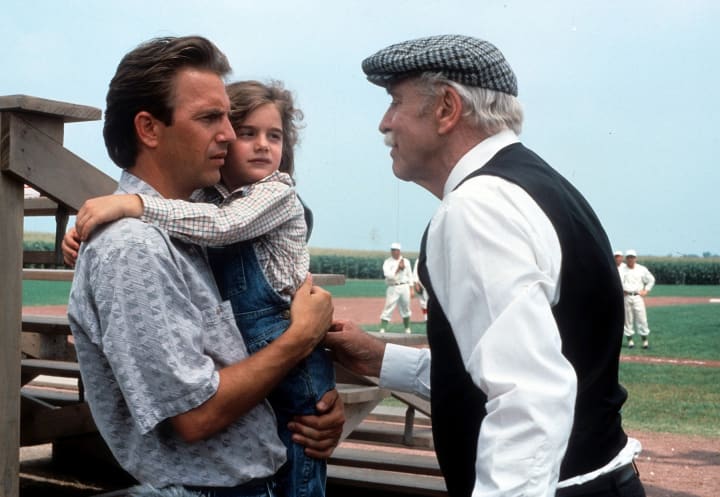 Did you know that Archibald "Moonlight" Graham was a real player? It's true, though details of Moonlight Graham's life were altered for the movie, Retrosheet.org records that in 1905 Moonlight Graham played one inning of one game for the New York Giants and did not record an at bat. Graham passed away in 1965 in Rochester, Minnesota.
Cynics continue to talk about how young people are turning away from baseball. They point to numbers that show more kids are playing football, basketball and soccer. It was Mark Twain who said it best "Lies, Damn Lies and Statistics." Numbers may say that the popularity of baseball is on the wane but movies like Field of Dreams will always remind us why baseball is still America's Pastime.
The Cubs and the Cincinnati Reds will play ball on August 11th, 2022, at The Field of Dreams in Dyersville, Iowa.
baseball
About the author
Hello, my name is Sean Patrick He/Him, and I am a film critic and podcast host for Everyone's a Critic Movie Review Podcast. I am a voting member of the Broadcast Film Critics Association, the group behind the annual Critics Choice Awards.
Reader insights
Be the first to share your insights about this piece.
Add your insights