Capital City Racing Is Creating Experiences, Not Just Bicycle Races
2019 SXCX Race Series and clinics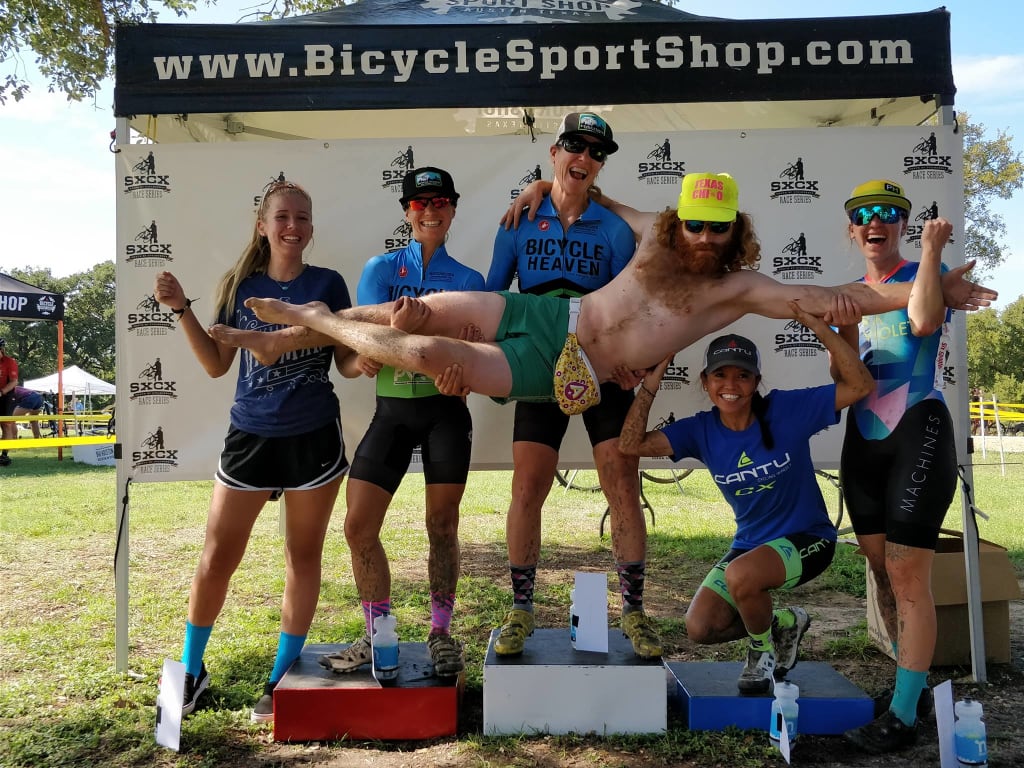 AUSTIN, TX (August 2019) Brett Kinsey had been racing since about 2008 and knew Andrew Willis of Holland Racing was interested in getting out of cyclocross. According to Brett, he "naively thought, [he could] do a race," and started a conversation with Willis about wanting to give back to the cycling community and running the cyclocross races. Willis agreed to mentor him for the first year and Capital City Racing was born in 2012 with the Bicycle Sport Shop Six Shooter.
"​I had no idea how terror and stress filled it would be," says Kinsey. "It turned out well. We broke the record with the turn out. We had about 60 to 100 people per day, and we were very fortunate to have Bicycle Sport Shop as our first partner. Year after year we were breaking records and then when the cyclocross nationals announced they were coming to Zilker Park in 2015, the scene exploded. In fall of 2014 we must have had 400 people per day."
I​n 2015, Capital City Racing added a second event, Mellow Johnny's 'Cross of Ages' and started what is now known as the SXCX series. Kinsey credits past Violet Crown Sports Association president, Andy Austin, with coining the name. The series subsequently added Violet Crown's 'Webberville CX Weekend' in 2015, Bat City Cycling's 'Battle at the Brewery' in 2017, Bayou City Racing's 'BCRCX' in 2019 and Frank Karbarz's 'Cross Houston' in 2019 totaling six events in the series this year from October through December.
"​Before people used to not stick around, but we wanted to create a really neat experience," says Kinsey with his contagious enthusiasm. "A lot of things came together in 2012. Wiley (Mosley) from Team Super Awesome came and brought a bus that was painted all crazy, Bicycle Sport Shop brought mechanics who were also announcers. They brought a sound system, chairs, and a canopy for an area called 'The Fan Zone,' which evolved into a beer garden. Austin Beerworks has been with us for four or five years now. Now you can stand around in the beer garden and I bring the race around several times. If you have a bicycle with 1.5 inch tires, helmet, gloves and a smile just come on out. A hybrid bike, that's perfect. A mountain bike, yes. That beat up 1992 bike that's been in your garage is exactly the bike to use."
Brett founded Capital City Racing with his wife Veronica to create experiences for people, not ordinary bicycle races. They have eliminated all license requirements which saves registrants $75 or more. They want to insure readiness for the season by using the end of August and all September for clinics. The first clinic is a women's only clinic and will be Saturday, August 24th.
To get the full clinic schedule, or for more information about these events, follow Capital City Racing and the SXCX Series on Facebook. More information is also available on their website, capitalcityracingtexas.com.