Can Mumbai Indians Survive Without Malinga in IPL 2020?
Mumbai Indians Preview- IPL 2020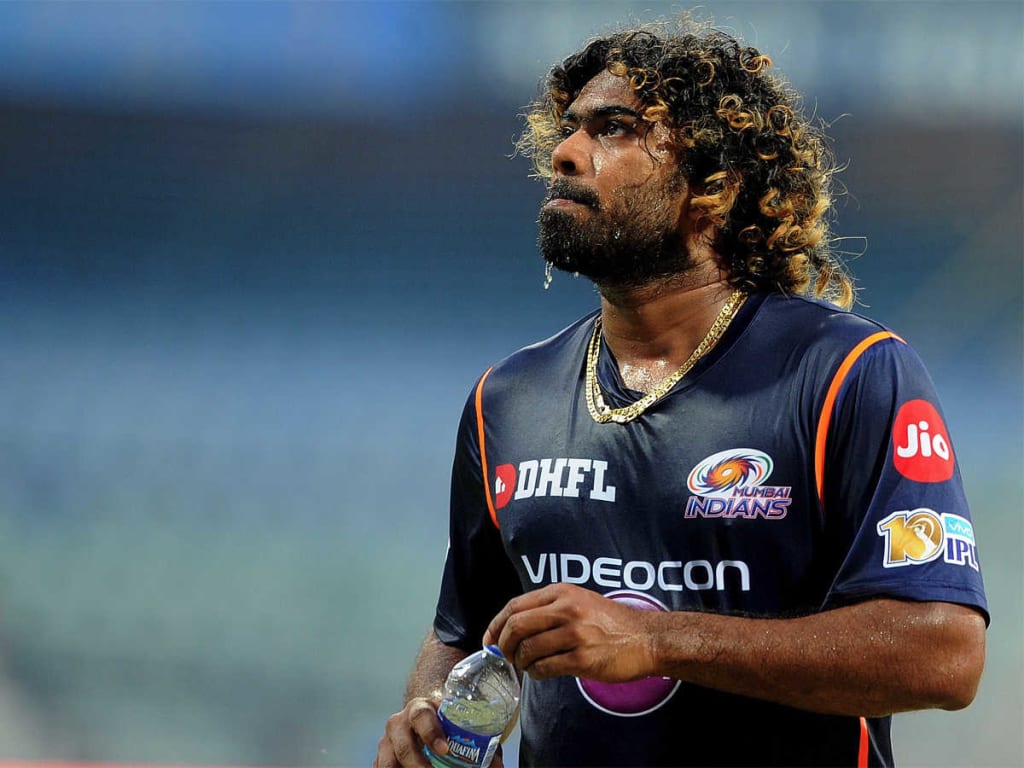 Photo by Timesofindia.com
Long time wait and now hopefully everything seems set. It's been a while, but it seems that all systems clear. Hopefully no glitches between now and the first ball because it's a tournament that we all look forward to so much and sometimes the anticipation, the buildup, the debates are almost as exciting as the match itself. So let's go straight in there with the first team that we are going to present to you today. Last year's champions, they won four times in the last seven years and they've been the standout team of the tournament in the last few years. But there are two little hurdles they need to fly over this year, I think, they will get them out of the way very quickly. One, they didn't like playing in the UAE last time. But more importantly, they don't like even numbers, because they are champions in 2013, 2015, 2017, 2019.
So here, a big incentive for Mumbai to say. Right, we will move that aside. We'll forget this alternate year winning and will win two in a row. Chennai has won two in a row. Remember, Mumbai hasn't won two in a row.
Mumbai's Top Order
Now let's get into the team itself. The first thing that strikes you about Mumbai is, they are so well settled. You close your eyes and you know, eight, nine players are going to start anywhere. And as we've seen the two best teams in the league, Mumbai, and Chennai, they showed the great value of having settled teams because everyone understands each other very well. They played together for a long time. They know their roles. There's a couple of other things that are going Mumbai's way. Primarily the recent form of Quinton De Kock, who's been a wonderful purchase for Mumbai. De Kock has been firing at the top of the order since he become a captain, his form in white-ball cricket has been awesome. I mean, the captain of South Africa, by the way, there's no debate starting up here. But the slight issue is with the actual captain. Rohit Sharma is one of the white ball greats. And yet you look at the last three years. 46 games, he's only had seven 50 plus scores at an average of 25 and yet he delivered two titles. So if Rohit starts to fire, can you imagine what this tournament will be like for Mumbai. Rohit Sharma, and Quinton De Kock is a dream opening pair if both are fires together.
Mumbai's Middle Order
Now let's go down the order a little bit and you'll find Surya Kumar Yadav at three. Over the last two years, he's been solid. 500 plus in 2018, 400 plus in 2019, can play both styles, he goes for it straight away, he can build an innings, quality player up at number three. Then five, six, seven is that big core Pollard, Hardik Pandya, Krunal Pandya. Every year we come and tell you Pollard, H Pandya, K Pandya. They're the ones who have been delivering. I saw Pollard in the West Indies, he's became big, but he's still clearing the boundary that easily. But the question is do they want to have a floater like Ishan Kishan at four or seven and then move all these people up or do they want to play an extra slow bowler and move Pollard to four or maybe Hardik to four? I'd love to see Hardik get that responsibility. Hardik to four, Pollard five, Krunal six. If you want left-hander at the top, then Krunal can play up the order. Just see how much flexibility they have within this solid core of players.
Mumbai's Bowling Core
Now let's come to the bottom half. The first thing that strikes you is Bumrah has to play all fourteen. I know they've got a back up in. Dhawal Kulkarni is a good honest bowler. But Kulkarni is not Jasprit Bumrah, so they desperately need Bumrah to be in form. Every time Mumbai has done well, there are 2 overseas fast bowlers, along with Bumrah, one who bowls at the start, and that's why they've brought Trent Boult. So Trent Boult bowls in the powerplay leave Bumrah free to bowl at the death.
Can they play Boult, Coulter-Nile, and Bumrah?
Yes, they can if they back Coulter-Nile to bat at number seven. Now, number seven on an average of seven, eight balls, ten balls max, for sure they can back Coulter-Nile to play at seven. And that'll allow them to play Jayant Yadav or Anukul Roy to take advantage of what we believe would be slowish conditions in the UAE. So what that means is there are six bowling options straight away. There's H Pandya, K Pandya, Bumrah, another spinner you've got Rahul Chahar in as well, you play Anukul Roy, you play 2 Overseas Fast bowlers. Therefore, you've got seven bowling options. Plus Pollard, I notice his bowling in the West Indies and if Coulter-Nile can deliver at seven, Anukul Roy can bat as well, then they've got batting down to number eight as well.
Absence of Malinga
No Malinga though. But in the absence of Malinga, they've got these two (Boult and Coulter-Nile) and remember, the solid Mitchell McClenaghan is still there to come, running in hard and bowl all the difficult overs. So still a very good side. Still, will start favorites. If you're a fan of Mumbai, for them to start positive and not start slow and keep picking up all the way. It's a bit tense when you're a Mumbai fan. If they start well, take advantage of the early wickets, then they can be very difficult to stop, definitely among the favorites.