Bruins Become 1st Team to Clinch in 2023, but What's Next?
In their 64th game, the Boston Bruins became the first team to clinch a spot in the 2023 Stanley Cup Playoffs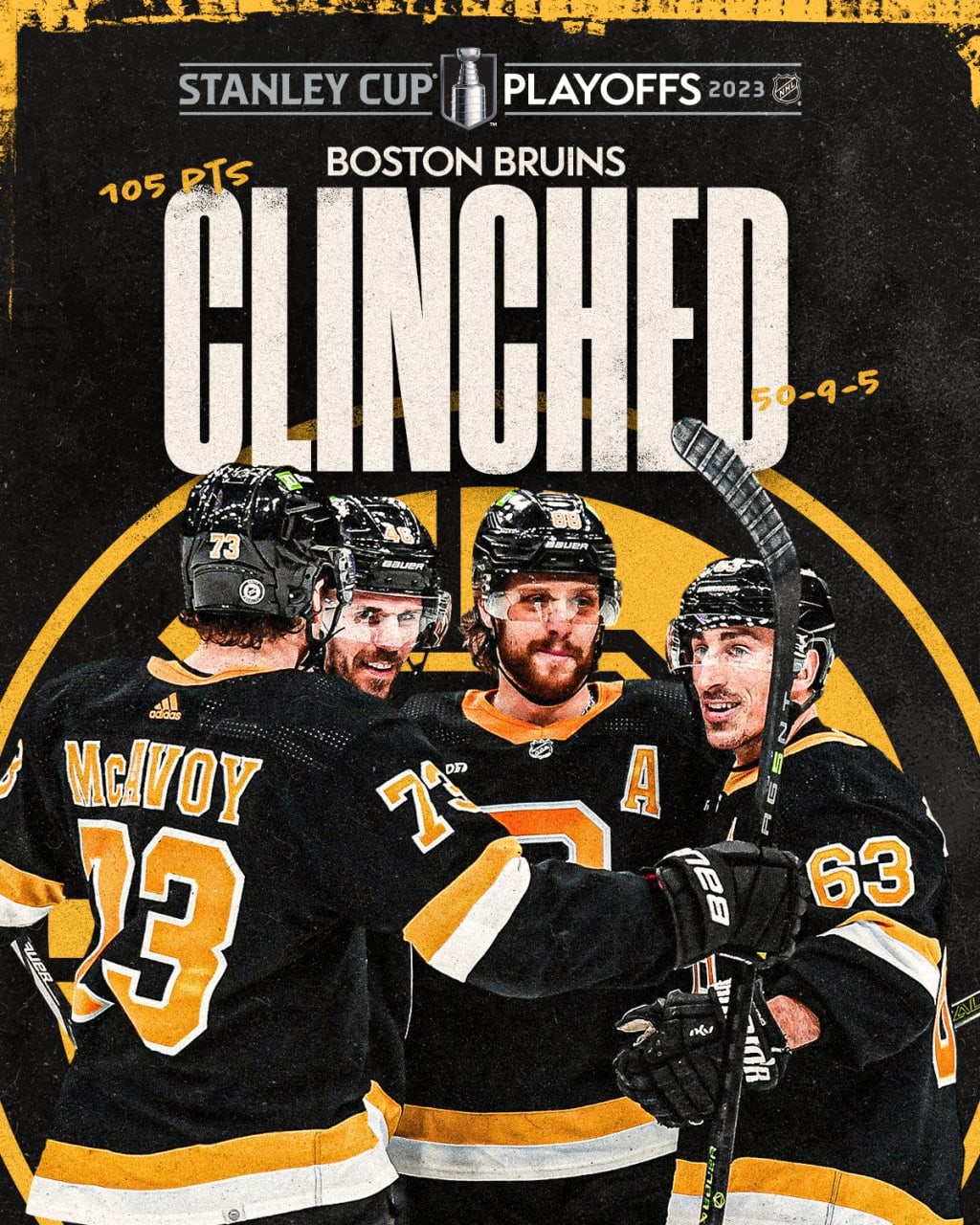 The Boston Bruins are on pace to win 64 games this season
I am a huge fan of sports takes aging horrendously, and yes, ladies and gentlemen, that includes my own. During the last offseason, I looked up and down at the league, and when it came to the Boston Bruins, I flatly said that this team was not making the playoffs. Why? Because I felt that the team was relying solely on the Perfection Line. Because I thought their goaltending was reliable. Because I thought they had absolutely nothing behind the blue line. Also, they fired Bruce Cassidy as head coach, the very coach who took the Bruins to the Cup Final in 2019. I actually had the Bruins finishing in sixth place in the Atlantic Division.
Yet all the Bruins did this year was win 50 games out of their first 64.
The Bruins actually had a chance to clinch a playoff spot on March 9, but they were defeated at home by the Edmonton Oilers. A second chance came on March 11, 2023, and they kicked off a loaded Saturday of hockey action by coming back from a 2-0 deficit to win 3-2 over the Detroit Red Wings. All they needed was for the New York Islanders to lose, and boy, did they! The up-and-down Isles were drubbed by the Washington Capitals, 5-1 (despite the Isles scoring first), and as a result, the Boston Bruins became the very first team to lock up a spot in the 2023 Stanley Cup Playoffs.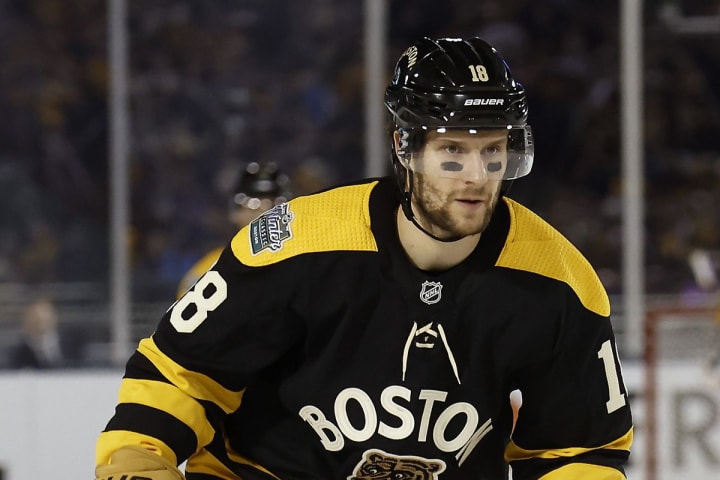 It would be easy for me to talk about David Pastrnak scoring left and right (as well as my elation that he's on one of my fantasy teams), and it would be easy to talk about the other two-thirds of the Perfection Line in Brad Marchand and Patrice Bergeron. It would be easy to talk about how Linus Ullmark's name will most likely be on the Vezina this year. Instead, I'm going to talk about the player I find the most fascinating on this team: Pavel Zacha. Why Pavel Zacha? Because I watched this guy when he was with the Devils. He's a good player. According to his numbers, he's not a 20-30 goals guy, but he'll get you goals when you need them. As an Avalanche fan who has seen players like that on the team for a long time, I admire Zacha.
Zacha played seven seasons with the Devils before he was traded during the 2022 offseason to the Bruins. He signed a one-year contract with Boston but was given a four-year extension in January 2023. Zacha's numbers so far: 16 goals, 27 assists, 43 points, +22. Pretty good numbers from Zacha this season. His 43 points are second among non-Perfection Line players, eight fewer than the returning David Krejci. Regarding blueliners, Charlie McAvoy (5-38-43) and Hampus Lindholm (8-34-42) are absolutely excelling for the Bruins this year.
The Boston Bruins are far from done this season. They reached 100 points in 61 games, the fastest team in NHL history to do so. They won 50 out of 64 games, the fastest team in NHL history to do so. The 2022-23 Boston Bruins are on pace to win 64 games and finish with 135 points this season. Both would be NHL records. The 64 wins would break the record shared by the 1995-96 Red Wings and the 2018-19 Lightning, while the 135 points would break the record held by the 1976-77 Canadiens. However, if history--especially recent history--has taught us anything, it's this: records like that don't mean a Cup. We all saw what happened to that aforementioned Lightning team. Now, I am definitely not saying that the same thing will befall this year's Bruins should they make history. I would think the Bruins would fare much better, but there is always a possibility that they may run out of gas at the wrong time. Or maybe, they'll become the first Presidents' Trophy team to win a Cup in the last decade. Time will definitely tell.
If you like this story, click the heart and the subscribe button, and feel free to comment below! Tips and pledges would be greatly appreciated, but only if you want to do so!
Reader insights
Outstanding
Excellent work. Looking forward to reading more!
Add your insights