Brandon Ingram May Not Become a Superstar, but Why Can't He Be?
As a member of the Los Angeles Lakers, one will always attract attention, but Brandon Ingram should be left to flourish.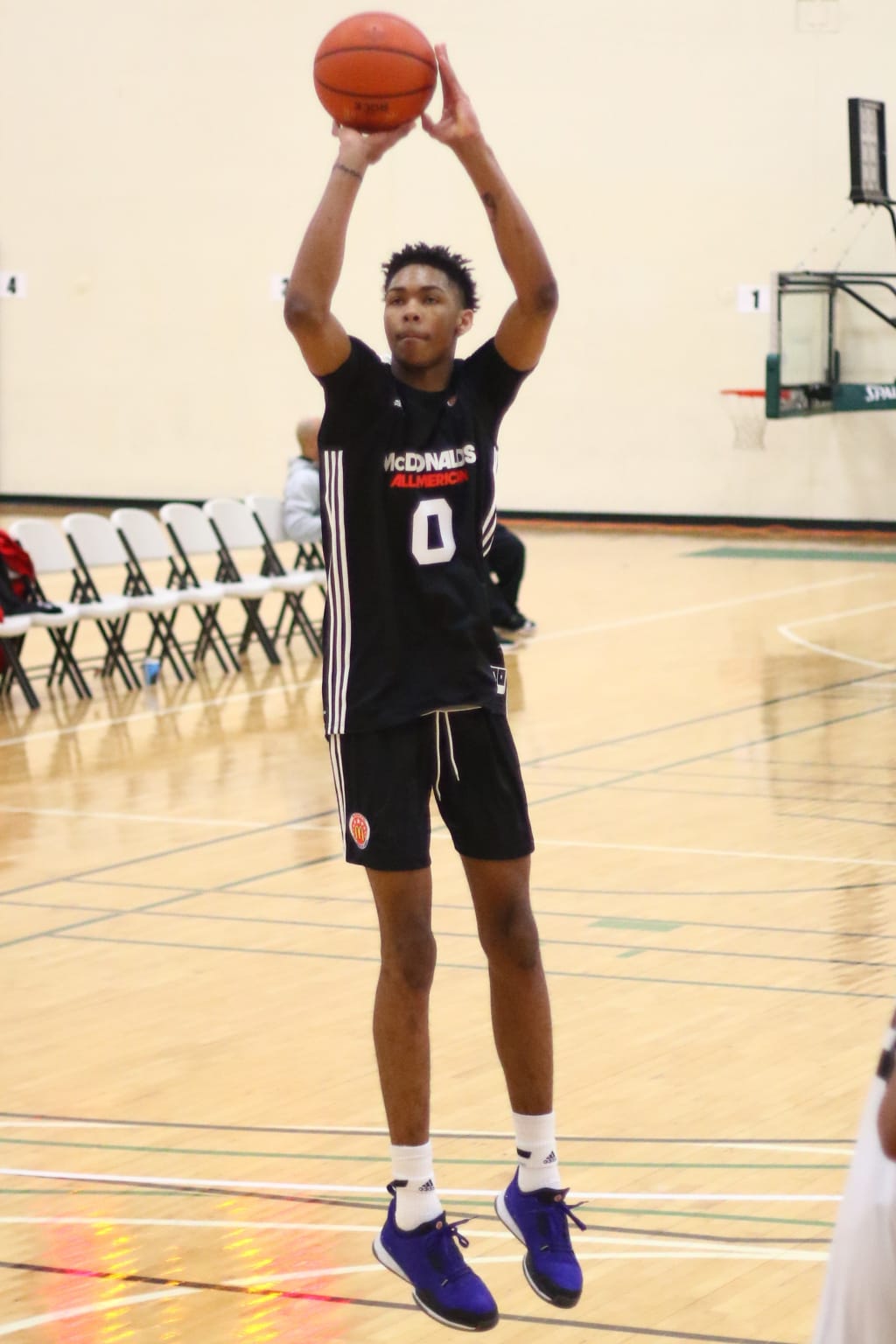 "The next Kevin Durant." Those were the words on everyone's lips throughout 2016, Brandon Ingram's one and only year at Duke University. That year, he shot to the top of draft boards across the country.
The Los Angeles Lakers were in the desirable position of the second overall draft choice that year. All they had to do was pick whoever the Philadelphia 76ers did not, out of Ingram and Ben Simmons. They got Ingram, and "Showtime" was revived.
Those of us with slightly more sense than excitability knew Ingram may have a tough time transitioning to the NBA, with his skinny frame and just one year of NCAA basketball.
A tough time was exactly what he got, as Ingram fans had to sit through a year of relative disappointment of 9.4 points, four rebounds and 2.1 assists per game on horrific shooting numbers of 40.2 percent from the field and 29.4 percent from behind the arc.
Ingram's expectations tapered almost as quickly as they had skyrocketed. Public perception recognized he still had plenty of potential, but whether he could blossom into a superstar was now out of the question.
However, through six games of his sophomore season, Ingram has the people talking again. He's now producing at 14.7 points, 3.7 rebounds and 2.5 assists per game on slightly healthier shooting numbers of 42.9 percent from the field and 30.8 percent from three-point territory.
More importantly, he is passing the eye test. Ingram has returned his aggressive, yet delicate offensive game. His limbs flail on moves to the hoop like a spider overwhelming an insect unfortunate enough to become stuck in its web.
His best play of the season came against the Washington Wizards at the end of regulation on October 25. Getting the ball out of a timeout, Ingram gangled his way to the basket, putting up and tapping in a floater over Kelly Oubre, to force overtime.
They were two of Ingram's 15 second-half points, enough to make Los Angeles believe it had something in this kid. Not once during his scoring outburst did he look as timid on the court as he has, as he reveled in his patented midrange pull-ups, taking on Otto Porter and John Wall with the same belief in his game he possessed with Duke.
However, his takeover-ability shines best during his poor nights. It has only taken Ingram 85 matches in the league to realize his game is enough. His game will get him there if he has confidence in it.
Lakers Head Coach Luke Walton has been around a lot of Ingrams in his lifetime, and likes what he's seeing.
"He definitely has the ability and confidence to make those kind of plays," Walton said.
"He definitely wants it. 100 percent he wants it. Some people, they say they want it. But in their eyes you can tell they're just saying it because they're supposed to say it. Brandon, he truly wants those types of moments."
Excitement has rallied with Ingram again, but fans have found a different comparison: MVP candidate Giannis Antetokounmpo.
It's like an addiction. Fans in 2017 simply cannot see a player shooting hoops without putting him in someone else's class. They cannot let Ingram be Ingram. They need instant gratification. They need something to hope for.
What needs to happen is something NBA fans are not very good at: patience. With the Lakers, Ingram is under no pressure to perform, and the team will use this time to help him develop the mentality, physicality, and game to be the best Brandon Ingram he can be.
That may or may not fit into one of the fans' preordained holes, but that's not how sports work.
In a few years time, Ingram may be a superstar, and he may not be. He may just be a really good player in the league. If we are playing the comparisons game, Tayshaun Prince is a player he may start to measure up to in the next few seasons.
From what we have seen this season, Ingram is heading in the right direction good NBA careers head in — forward. Who knows how far forward he may progress, but the joy is in the finding out, not the guessing.