Blake Griffin Dunks on the Kardashian Curse
Can Blake Griffin keep pace in the MVP discussion to break the curse?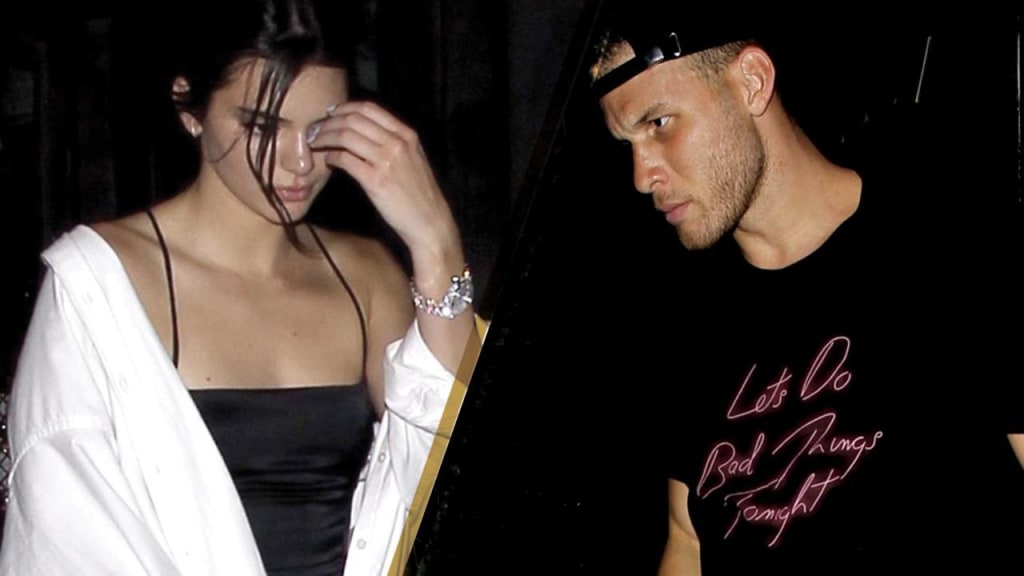 Click here to listen to the We're Working On It podcast, and subscribe to the podcast for weekly content.
Since the start of the 2014-15 season, Los Angeles Clippers forward Blake Griffin has missed 83 regular season games. Despite missing time with various low body injuries, the Clippers blessed the 28-year-old with a five-year, $173 million contact extension. With the financial security in hand, along with the unveiling of "Point Blake," things seem to be on the rise for not only Griffin, but the Clippers organization. So, Clippers fans could not have enjoyed learning of Griffin's new relationship with Kendall Jenner.
Photos have surfaced of the two talking in the city together, with reports of the two getting "serious." Though the two seem happy as ever, the history of athletes dating members of the Kardashian family is not great. From Kim Kardashian's ex-boyfriend Reggie Bush losing his Heisman trophy, to Lamar Odom losing his absolute mind. The benefits of dating a Kardashian seem to be null. On this edition of the We're Working On It podcast, the guys debate if Blake Griffin can keep this pace up while dating a member of the Kardashian family. Make sure to subscribe at the end of the podcast.
Reader insights
Be the first to share your insights about this piece.
Add your insights