Beyond the theme parks - what else to visit in Orlando?
Orlando Beyond the Mouse Ears: Adventures in Nature, Food, and Culture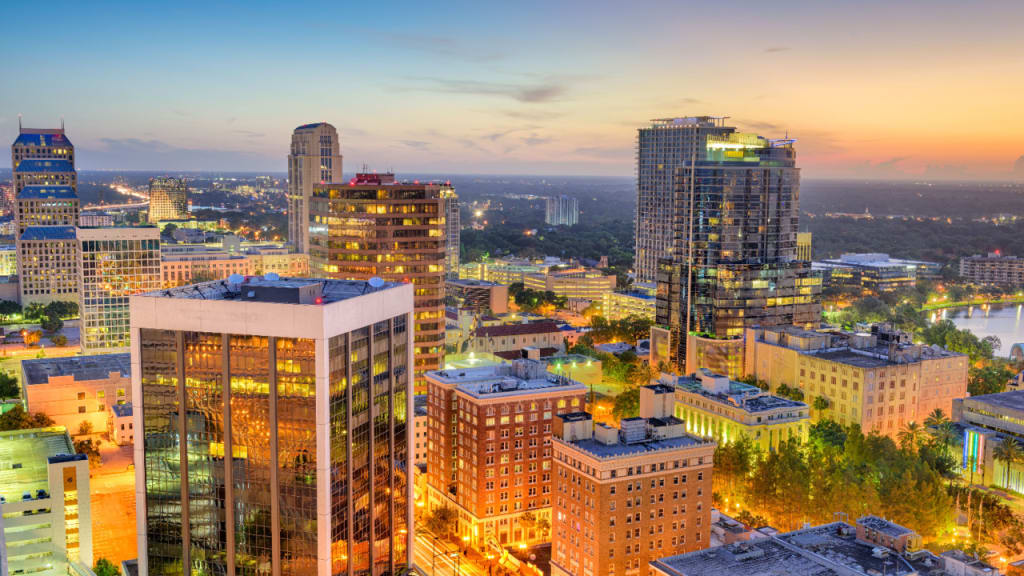 orlando florida cityscape downtown
Speaking of Orlando, everyone's first thought will be around some theme park. And that's the natural reaction because Orlando is a well-known tourist magnet with all its spectacular attractions. It's no surprise that Orlando, Florida, is one of the most popular destinations for families and theme park enthusiasts. The city is home to some of the most well-known theme parks in the world, including Walt Disney World, Universal Studios, and Sea World. But even though there are options for visiting Disney on a budget, those trips can get tiresome and costly after a certain point.
Fortunately, Orlando, Florida, is a great place to visit for more than just theme parks. There are many other places to stop by and enjoy the metropolis. If you're interested in exploring the city as someone who wants to move there, local real estate agents in Orlando FL, have your back. After all the color and noise of theme parks, a different kind of experience can feel very refreshing. And Orlando is crammed with things to do. Let's see a few of the highlights!
Theme park paradise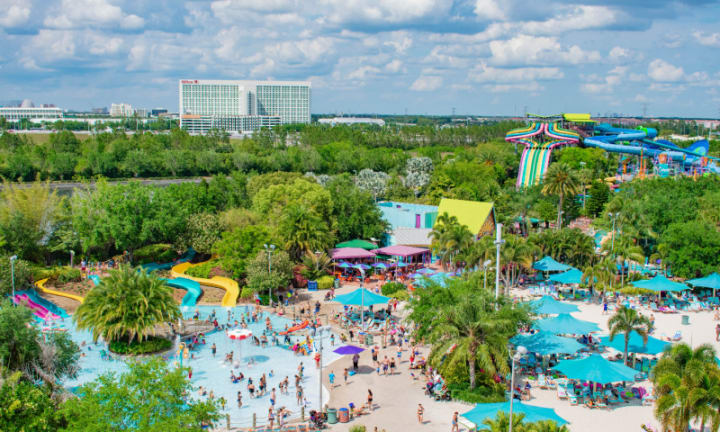 Theme parks can't be excluded from a list of things to do in Orlando. Those are the main attractions, and they deserve all the credit. So, before we jump into what else there is to do in the city, here are a few highlights of the theme parks!
Walt Disney Land is the most well-known theme park in Orlando. The massive resort complex includes four theme parks: Magic Kingdom, EPCOT, Hollywood studios, and Animal Kingdom. Each park offers a different experience, the Magic Kingdom being the most classic and EPCOT being the most futuristic.
Universal Studios are home to some of the world's most thrilling rides and attractions. From Harry Potter to Simpsons-themed rides, you can find various things for all different tastes. The Harry Potter World is a very popular highlight, where visitors can enjoy treats like butterbeer and explore the world of magic.
SeaWorld is another popular theme park offering a unique experience. The marine life park features a number of shows and attractions, including the Shamu show and the Mako roller-coaster. Visitors can see and interact with dolphins, sea lions, and other marine creatures.
Beyond theme parks - Other places to visit in Orlando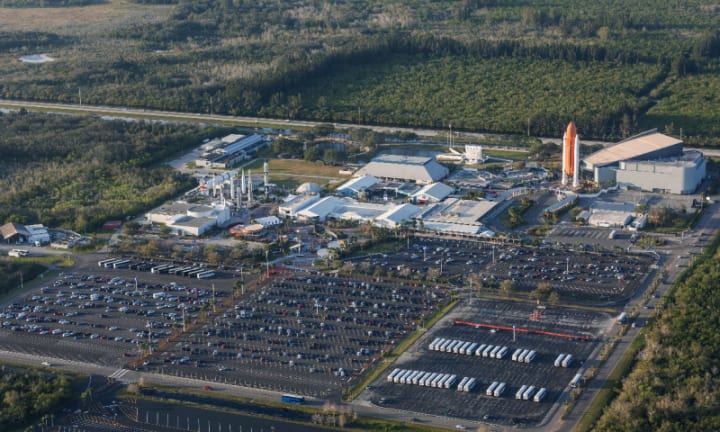 Here's a selection of fun, educational, or relaxing attractions to visit after getting saturated with theme parks!
The Kennedy Space Center
Located an hour east of Orlando, the Kennedy space center is a must-see for space enthusiasts. Visitors are invited to explore more than 60 interactive programs in the visitor complex. You can visit the invaluable Atlantis spacecraft or attend the NASA bus tour to get a glimpse into the Vehicle Assembly Building or the Mobile Rocket Launch Pad. For rockets fans, you can see the biggest rocket ever built, fully restored in the Apollo/Saturn Center. Wondering what the moon landing was like? You can relive the experience of Neil Armstrong at the Kennedy Space Center, among many other cool exhibits to choose from.
Visit Gatorland
Florida is famous for its swamp shows and alligators. In fact, Gatorland was one of the first attractions opened in central Florida, even before the idea of Disney World came into existence.
This 100-acre park is home to thousands of alligators, crocodiles, and other Florida wildlife. Visitors can walk on the wetlands on a boardwalk, watch alligator shows, take an airboat ride, or climb an observation tower. The children's favorite part is, of course, the experience of holding a baby alligator.
The Orange County Regional History Center
The perfect destination for history enthusiasts, this private non-profit museum looks at the region's history and culture. The museum is nested in the historical building of the Orange County Courthouse. It presents exhibitions of local and regional history from thousands of years ago until today. The exhibits explore the Native American presence in Florida, the state's development, and many other aspects of local history.
Admire the beauty of lake Eola park!
The 43-acre park in the heart of downtown Orlando is a great place to relax and enjoy nature. You can take a boat ride on the lake or enjoy a nice walk in the lush greenery of the surroundings. There are several kinds of fun boats to rent. You can paddle out for a rendezvous in a swan-shaped boat and try to catch a glimpse of the five real swan species the lake is home to.
Visit nearby beaches
Orlando is not exactly on the coast, but the fantastic beaches are just a short drive from the city. There are beautiful beaches, Clearwater Beach, Daytona Beach, or the more classic Vero Beach, with everything gorgeous a beach offers. You can see turtles or even rocket launchings from those, as The Kennedy Space Center, for example, is very close to Cocoa Beach.
Check out a live performance!
Orlando is famous for giving a home to many artists and talented people. The city has a significant theater and performing arts community. The University of Central Florida and Rollins College ensure a constant flow of young talents to the local art scene. There are several professional and semi-professional houses and many community theaters as well. The Bob Carr Performing Arts Center, Orlando Shakespeare Theater, and the Mad Cow Theatre are just a few of the wide variety you can find in Orlando. Also, every spring, the city goes crazy during the Orlando International Fringe Theater Festival, bringing visitors from around the world. The spring is crowded with events in Orlando because the Harriett Lake Festival of New Plays is also happening then, hosted by the famous Orlando Shakespeare Theater.
Plan a trip of the Orlando Museum of Art
The Orlando Museum of Art is a must-see for those interested in art. The museum was founded in 1924, and it's a great place to feast eyes on masterpieces of classical, historical, and contemporary art. The museum has a collection of American and African art, contemporary art, and a separate contemporary graphics collection. Exhibiting 10-12 different shows onsite and ten offsites, making sure there's always something exciting happening art-wise in the city.
Jack Kerouac's House
Located at 1418 Clouser Avenue, the home of the famous American author, Jack Kerouac, is a
Must-visit for literature fans. The legendary beat generation poet and novelist wrote his most famous novels in this house and in the shade of the giant oak tree in its backyard. He wrote his book The Dharma Bums here in a record time of 12 days on a borrowed typewriter. The building is a simple Frame Vernacular structure built in 1920. It is the newest building to be added to the National Register of Historic Places. Kerouac's home is managed by the Jack Kerouac Writer in Residence Project of Orlando. It has been restored to look exactly like it used to while Kerouac was inhabiting it. Today the home is a historical landmark in Orlando, hosting a residency program that offers a place to stay for dedicated writers respecting the Kerouac spirit.
To wrap up,
Orlando is an excellent destination for those looking for a vacation full of fun. The city offers a wide variety of attractions for visitors to enjoy beyond the well-known theme parks. From the natural beauty of parks and preserves to the cultural offerings of museums and performing arts centers, there is something for everyone to discover. Looking for a relaxing walk in nature, some mind/expanding in a museum, or some live performance events? Orlando has something for all tastes. There are so many things to do in Orlando, even beyond theme parks. So next time you're planning a trip to this city, make sure to consider all the other great options to make the most of your visit.
About the Creator
I'm a member of the content team at The OFFICIAL Real Estate Agent Directory®, producing countless informative and trendy real estate articles for RealEstateAgent.com and its many outlets.
Reader insights
Be the first to share your insights about this piece.
Add your insights