Betting Tip!
UFC Heavyweight Title- Daniel Cormier v Derrick Lewis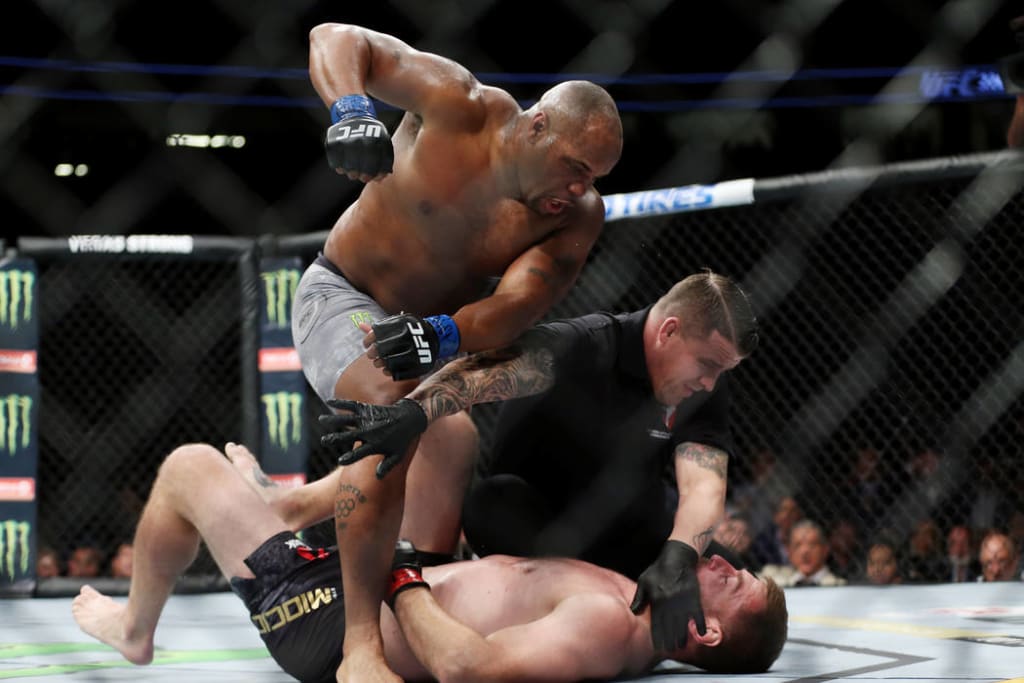 Daniel Cormier polishes off Stipe Miocic
While the UFC's undercards have been quite lacklustre as of late, you can always depend on them to have an epic main event to tantalise the fans.
This is a really exciting match on paper, if they were both fighting different opponents you'd still tune in to watch because of their calibre. Daniel Cormier, the current UFC light heavyweight and heavyweight champion has just been on a tear lately dispatching both Volkan Oezdemir at light heavyweight and Stipe Miocic for the heavyweight strap. The only blemish on Cormier's record is that where he lost to proven drug cheat Jon Jones; a bout he was competitive in even though his opponent had taken performance enhancing drugs. It's the only time DC has been stopped and if you look at his record he has man handled serious punchers in the past such as Anthony 'Rumble' Johnson. The Olympic Wrestler is a one of a kind fighter and serious fans of the sport sit up to watch his fights. His striking is well schooled with a good array of punches and kicks; which was enough to knock out former Golden Gloves and UFC champion Stipe Miocic.
'My balls got hot...'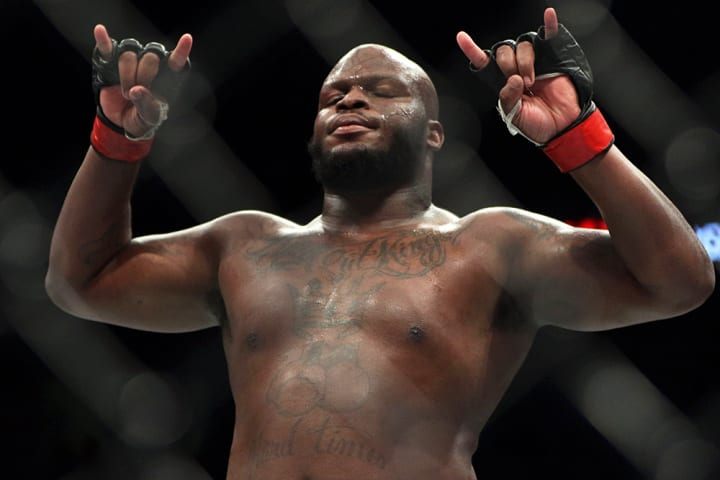 You have to think 'Golden Gloves' is the pinnacle of amateur boxing in the United States and Cormier knocked out a champion. Can he knock out Derrick Lewis? The answer is yes but we know Lewis is a freak athlete, we know the former truck driver came into the sport late in his life and he's the first to admit that he's not as skilled as the average mixed martial artist. Add to the fact that Lewis has been going into most of his fight with an injured back and you'd be forgiven for thinking this fight is a given for DC. True Lewis has looked awful in both his last two wins in the UFC, a 'snorefest' with Francis Ngannou and a lucky last 20 seconds knockout of Alexander Volkov. Yet the one thing that keeps him in both those fights is that frightening right hand he has, one which has dispatched both Volkov and Travis Browne while 'injured.'
Ground and Pound!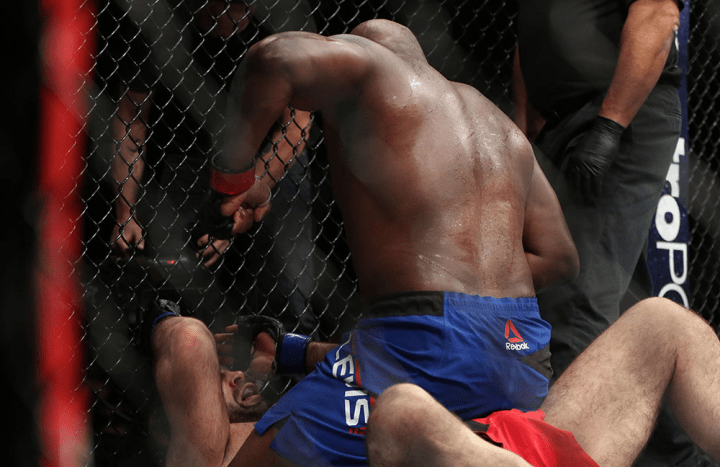 The UFC have been giving him injections for his various injuries and you have to believe that he's going to be more motivated than ever fighting for a title. It took Mark Hunt 4 rounds to dispatch of 'The Black Beast' which may give you an idea of the durability of his chin. One thing we need to consider as well is that there's a potential match up with Brock Lesnar on the horizon for DC. The main thing for the champion is to get through this fight with Lewis and have one more fight before retirement potentially with Lesnar. No one fights forever and DC has beaten most worthy contenders for the belt; so the best option for him would be a huge payday with a mainstream professional wrestler. Yet he needs to get past Derrick Lewis who may crash the party and pick up the payday instead.
Old school!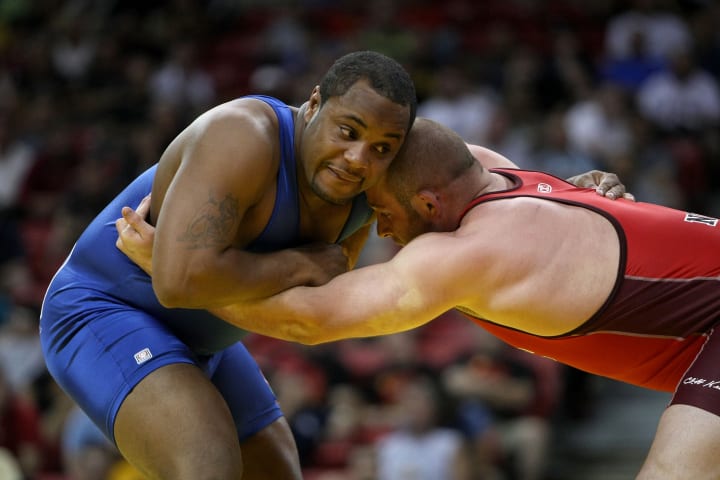 If you watch many of the former trucker's fights he appears to be losing until he lands with a barrage of punches. I watched a fight he had with Jared Rosholt; he was just being dominated on the ground, looked to be fatigued and on his way to losing a decision. Half way through the fight he scrambles, lands some uppercuts to stun his opponent, toughs it out for a bit longer then does it again to stop Jared. The guy is a freak puncher and is tough as nails willing to soak it up as well as dish it out. He's dangerous for 25 minutes so personally I expect a safety first performance from Daniel Cormier..
For me, DC wins by unanimous decision over a game opponent, expect Lewis to come out with more fans after this though and one of his patented one liners for the post fight interview.