Best Rated Football Helmets 2018
With more widespread knowledge about the dangers of concussions and other head injuries in football, safety is an ever growing concern for players in the sport. These best rated football helmets are great for preventing injury and keeping athletes in the game.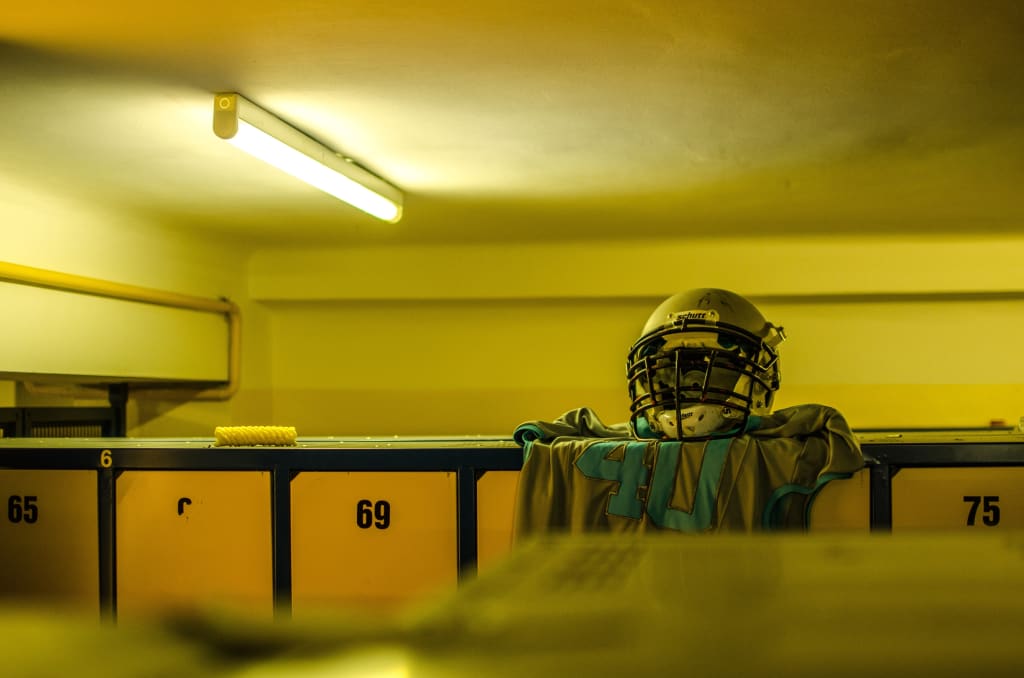 Photo by Pixabay on Pexels.com
In 2011, Virginia Tech began assigning helmet ratings to new products on the market as a response to the growing concern for head injuries in various sports. The ratings are unbiased and completely independent from the influence of helmet manufacturers. The best rated football helmets will score highly on the Virginia Tech helmet ratings while also being comfortable and stylish. We've reviewed 10 of the top helmets to figure out which ones are great for impact protection while being something you can wear to any practice.
Schutt is well known in sport protective gear to create high quality equipment for athletes such as helmets, shoulder pads, mouth guards, and other apparel. This Virginia Tech 5 star helmet for adults was specifically engineered with VT protocol in mind. They feature dual compression thermoplastic urethane, or TPU, which has been shown to be more effective in the fight against concussions than foam. It is also easy to remove the face mask, with their twist release system and has 15 different styles to choose from, making it perfect to go with any team's colors.
The Vengeance A3 is Schutt's youth version of the Vengeance VTD II. It has been designed with kids in mind, as the overall helmet is lighter and more low profile than the Vengeance VTD II. The faceguard is made of carbon steel with titanium upgrades available. Given Schutt's reputation as an excellent manufacturer of protective sports equipment for kids, and the high ratings of the Vengeance VTD II, this youth version would be perfect for children participating in pee wee and junior football.
The Vengeance A3 Plus is the upgraded version of the A3 that we just reviewed. It features single and double layer TPU for maximum protection against impact. TPU cushioning is also used for hygienics as it helps prevent mold and mildew from building up in the helmet after games or practice, and generally fights against odor. The result is a cleaner helmet that is easier to take care of. The interlink jaw pads are mechanically attached, helping them to stay in place. Air adjustable bladders help to make the fitting process easier and more efficient. Put this on while playing with the best footballs to practice with, and you're set.
This football helmet by Riddell features a 5 star rating on the Virginia Tech Helmet Ratings scale. There are a few features unique to this helmet that helped it achieve that rating. First, there is a Patented Side Impact Protection, or PISP, to help reduce the force that occurs on both sides, such as from falling on the ground or being hit from an another player. The helmet itself is made from a hard polycarbonate material which is the gold standard for helmets. With 19 colors and three different sizes, there is a helmet for every player available. It's worth noting that the face guard is included.
This top rated youth football helmet from Riddell shares similarities with the SpeedFlex adult helmet. There's four different sizes to choose from ranging from small to extra large. The best way to decide the right one for your child is to measure their head and use the corresponding size chart on the Riddell website. It also includes the Patented Side Impact Protection and a quick release face mask attachment system. The helmet shell is made from ABS plastic and is perfect for youth football players through junior high.
With a full 5 stars on the Virginia Tech helmet rating scale, the AiR XP Pro adult helmet gives top notch protection when it comes to concussions and other head injuries. Similar to the Vengeance VTD Football II, this varsity football helmet features TPU cushioning for additional head protection. This helps to reduce the effects of high impact hits on the head. The polycarbonate shell allows the helmet to withstand the additional impact that can arise from varsity play. While the chinstrap is included, the face mask is sold separately. As with all Schutt helmets, it is made in the USA. It'll also pair nicely with a good pair of football gloves.
The best rated football helmets always find a way to go a step further to improve how they receive impact and ultimately the effect that has on the player. The ION 4D youth helmet by Schutt retains the other features that make Schutt helmets top rated: TPU cushioning, an easy way to remove the face guard, the knowledge that it meets the National Operating Committee on Standards for Athletic Equipment performance standards, and even has something called an energy wedge faceguard attachment. This attachment is unique to the ION 4D and acts as a shock-absorber for frontal hits.
The Recruit Hybrid Helmet made for youth features D3O energy lock technology. This is patented technology unique to some of Schutt's helmets which gives it additional impact protection. The shock-absorbing material locks together during a hit to reduce impact energy and overall reduce the amount of force transmitted. D3O, combined with Schutt's standard TPU protection, allows it to create the best overall impact absorption. On the design side, the jaw pads are mechanically attached to help them stay in place. It is available in 13 colors although the facemask is sold separately.
The Rawlings Adult Impulse football helmet is NOCSAE approved and works off of a polycarbonate shell. There are heat exchange vents to help regulate temperature within the helmet and it features stainless steel hardware for maximum protection. It comes in three different colors—navy blue, royal blue, and white. As with many of the other helmets, the face mask pictured is not included but the chin strap is. It's a great piece of football gear for linebackers.
The Victor-I football helmet for youth comes with the standard features that make Riddell a standard in football helmets. It is rated 5 stars on the Virginia Tech Helmet Rating Scale and has Patented Side Impact Protection to improve its resilience from side hits. Inflatable jaw pads help provide additional protection and comfort inside of the helmet while there is an overliner to create a proper fit and give additional stability. This helmet is on the lighter side, allowing for easier maneuverability.
The best rated football helmets feature safety on multiple fronts.
With injury prevention and awareness becoming a growing part of the game, football helmets are continually undergoing innovation to ensure the best protection possible. The best rated football helmets will both rank highly on the Virginia Tech Helmet Rating Scale and meet all standards from the National Operating Committee on Standards for Athletic Equipment. While a properly made and fitted helmet can help reduce the risk for injury, it can only do so much: other precautions must be made such as using proper form when tackling.
football
About the author
Life is one long party and NYC is my club. I listen to stories, imagine and write them as I see them.
Reader insights
Be the first to share your insights about this piece.
Add your insights