Beechcroft Baseball Does It Again
Sound defense, pitching, and hitting leads Cougars to victory.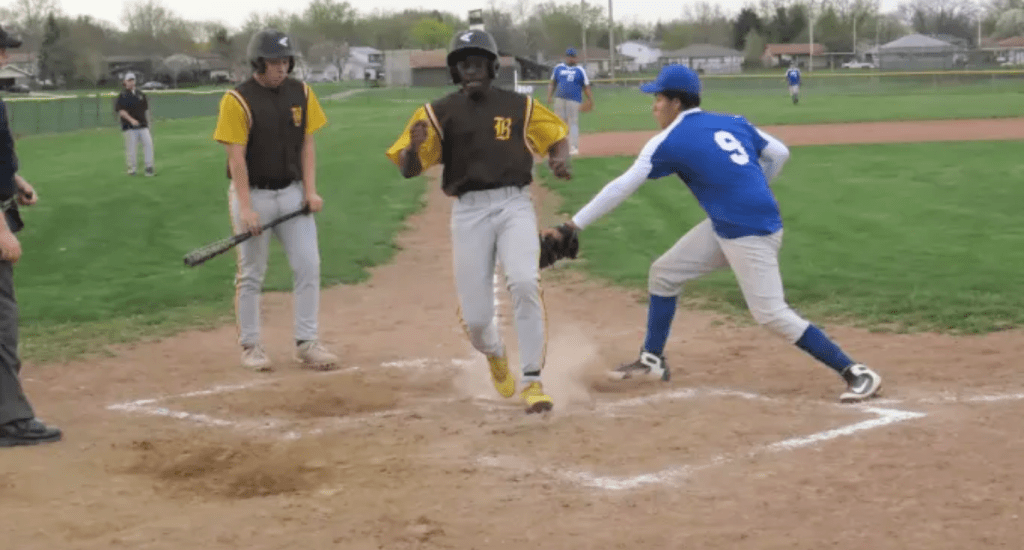 Before the season started, first-year coach Brian Knisley told his team that they were better than the one-win squad that took the field in 2018. Beechcroft High School (Columbus, Ohio) improved its overall record to 3-4 after its 14-2 home win over Mifflin on Wednesday, April 17.
This was Beechcroft's second win over Mifflin as the Cougars outscored their opponent 34-2 in both games. To get a perspective of Beechcroft's improvement, the Cougars didn't score 34 runs for the entire season in 2018. Prior to this season, Beechcroft hadn't beaten Mifflin since 2016.
Beechcroft had a balanced attack offensively as multiple players made the most of their appearances at the plate. First-year players Ibrahim Camara and Kenichi Taylor each collected an RBI, while second-year player Ethan Swartz had his first two-hit game as he also brought in a run. Two other first-year players—Demetrius Haynes went 1-2, scoring three runs, and Sean Speakman also crossed the plate three times.
Micah Newell and Alhaji Sidibe were big at the plate as well. Newell went 2-3 with an RBI and three runs, while Sidibe had three extra base hits, two doubles, and one home run.
The contest was won off of excellent pitching and defense as Beechcroft completed its first game of the season without committing an error. Newell (1-0) pitched four and a third innings, allowing only two runs on two hits in his first start on the mound. He struck out four batters and walked four. Tyler Hasty was strong in his relief appearance as he held Mifflin scoreless in two thirds of an inning, where he recorded one strikeout and two walks.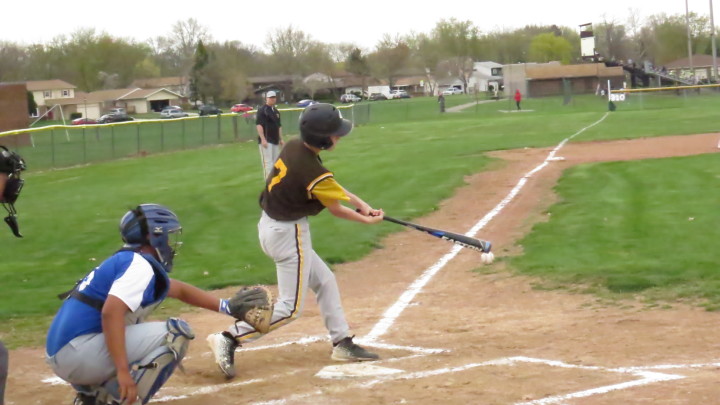 Perhaps the most impressive part of Beechcroft's victory was the team's composure and light mood throughout various lengthy stoppages due to injuries, pitching changes, and a disturbance off of the field.
Beechcroft's win sends the team into spring break on a happy note. Here's a brief Q&A that we conducted with coach Knisley following the big win.
Winners Only: Your team bounced back from a rough loss to Northland yesterday to dominate Mifflin today. What was the mentality going into today's contest?
Coach Knisley: The mentality today was to pitch well and play good defense. Yesterday after the Northland loss I told the guys, "Right now what's gonna win us games is our pitching and our defense. Not our hitting." They wanna do a lot of hitting. They always wanna hit, but I try to stress to him that hitting isn't gonna make the difference for us. The difference is going to be our pitching and our defense. That's what's gonna get us wins.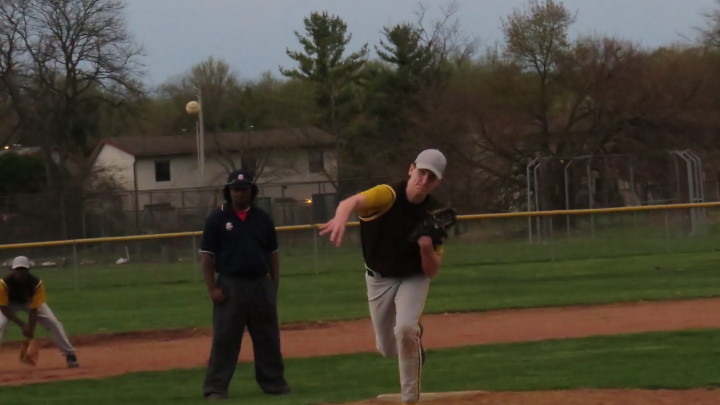 Is it tough to convince young players that hitting comes secondary?
It's very tough because everybody is thinking, "Oh I wanna get doubles, triples, home runs." They wanna put on a show for everyone and they think that defense is second. If you look at playoff games, it's always really close and it's the defense that wins those games and the pitching.
You got a good pitching performance from Micah Newell. What are your thoughts on what he did right and how he can carry that on to the next time he pitches?
Micah threw strikes, which is the most important thing. It's a lot easier to pitch when you're 0-2, 1-2, than you are 3-1, 2-1 as a pitcher.
Most importantly the defense made plays behind him today, so that was helpful.
Yeah, we caught a couple fly balls and we made some great throws also. Not just stopping it, we made some really nice throws to get the out.
Share your opinions on the progress of your shortstop and second basemen. They're starting to consistently makes plays that they weren't making a couple weeks ago.
Ethan is definitely coming along. He's coming into his own [at shortstop]. He's fielding the ball and he's learning what to do when he fields the ball. That's a good thing about him. [Second basemen] Jayden [Berry-Harris] was out last week with an injury so he didn't get to practice a lot. He's really starting to play well now. He stopped the ball which is the most important thing. Him and his technique is what's been the real issue for him. Once he gets his technique better, it will come a lot easier for him.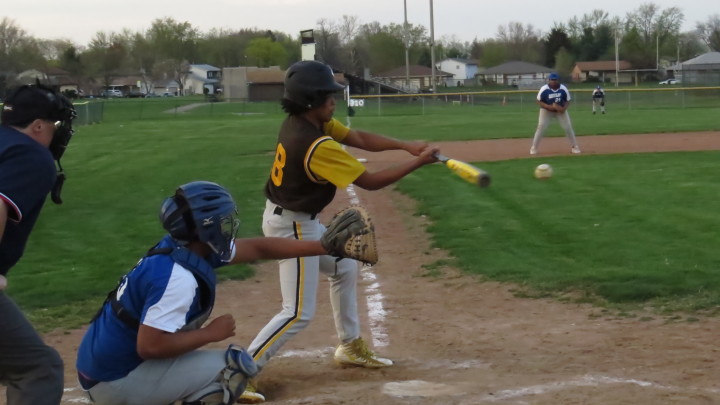 What did you like that you saw offensively?
Offensively we were aggressive. We weren't just sitting back and waiting. We saw a strike, we were gonna swing. That really showed. We were swinging early in the count and we were hitting balls hard. Real hard.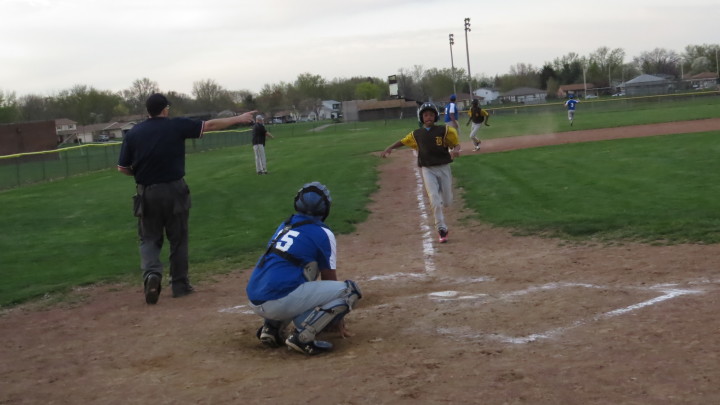 Talk about Alhaji Sidibe's home run. That's your team's first of the year, correct?
That was great. Alhaji hit it down the left field line and it went all the way to the fence. He was huffing and puffing by the time he got to third but I was sending him. That's our first home run and Alhaji's first home run.
There was a lot of stoppages and distractions today. Your team stayed positive and focused when everything around them was chaotic. How did they pull that off?
After the incident in the stands, I pulled everyone together and said we need to stay focused. We actually had a couple leaders. Micah and Alhaji both also pulled everyone together and told everyone to just focus on the game. It wasn't just me, we had some leaders on the team, step up and help keep everything in control.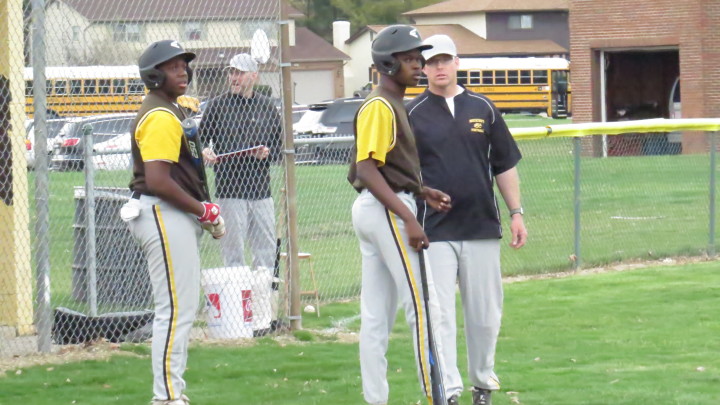 Would you say this was your best overall output of the season?
Yes, this was our best team overall game so far. Not just a pitching performance, not just a defensive performance, not just hitting. It was all three. All three performances came together today. It was great. My job was easy today. Guys were making plays. It's not stressful at all, when guys are making plays.
What can this team do that they haven't done yet?
That's a hard one. I wanna see if we can come back and beat Linden. We're down six in the bottom of the fifth. I wanna see are we a strong enough team. Do we have enough moxie to come back from that and overcome that.
Note: Beechcroft's previous game against Linden-McKinley was suspended due to darkness and will be continued after the two teams get back from spring break. Beechcroft was in the midst of a rally as it was down 26-19 after scoring five runs with nobody out in the bottom of the fifth inning.