Basketball sites that will help new players to improve
We list the best basketball sites for new players. We only include the best basketball sites that will be suitable for new players only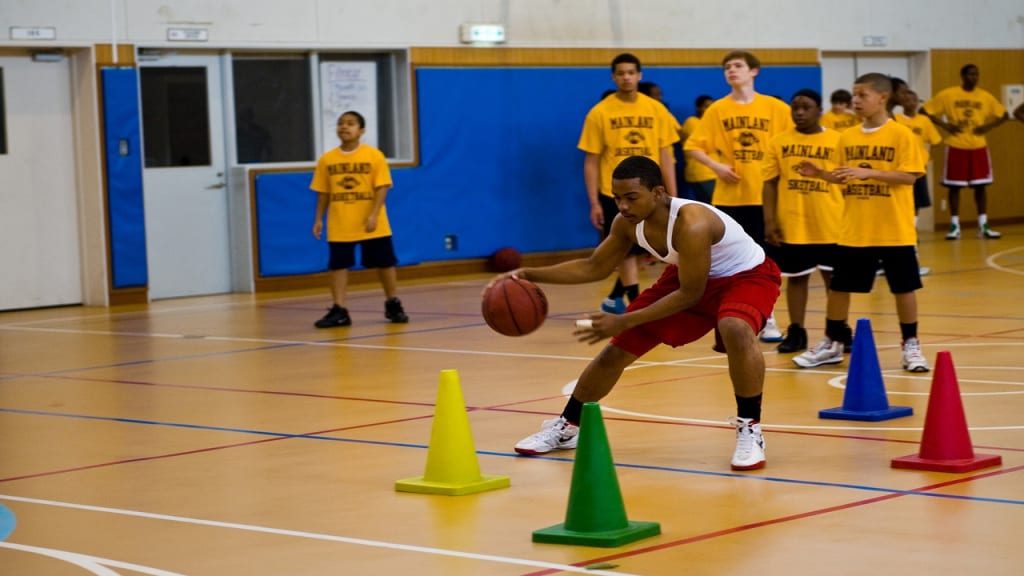 Basketball is a popular sport around the globe and played by millions of people. Every country has its national team playing for them and every country has a different league. Basketball is so popular in countries like the USA, Philippines, Australia, and Canada. Some new players are born every single day and new players that aspire to be the greatest of all time in the field of basketball. But, who would help the young players? Thanks to the internet! Because of the evolution of technology, it will be easy for young and upcoming players to improve their game online.
Today we are going to talk about helpful basketball sites that every aspiring player should visit and take note of some of the helpful tips written by great bloggers. Now get your notebooks and let's get into it!
Breakthrough basketball is a site for coaches and players. They provide free ebooks as well not like any other site. They are also very detailed when it comes to explaining some basketball plays. Breakthrough basketball has basketball camps as well but it is only for people living in the USA. The writers are coaches, which is why breakthrough basketball's blogs are very detailed and informative.
The Hoops Geek is also a basketball site but their main focus is to help players to pick the right shoes. They have some other articles that would help players improve but it is too insufficient. The goal of hoops geek is to make sure every player wears the right shoes for them and they make sure it should also be budget-friendly. They provide the best basketball shoe reviews all over the internet with real buyers ratings
The ball is life is a basketball news site with a few improvement articles. It was established last 2005 and for me, this is one of the best basketball sites that every player can learn to. They provide real articles and they are very straight forward when it comes to discussing and comparing NBA players.
Real Hoopers is a basketball site with a bunch of basketball information. They explain everything a basketball player must know like the word terms, violations, and rules of basketball. They also compare players and they provide NBA news as well. They also sell basketball courses that would be helpful for players like you.
Just like real hoopers, dunk or three contents is about basketball guides only. They rarely compare players like the other sites mentioned above. They also provide helpful buying guides information like hoops geek. Dunk or three has improvement articles as well.
With the name of the site we already know what this site could bring on the table. Yeah, you are right! They provide helpful tips for coaches but these are paid tips. The tips they provide are helpful for both coaches and players. I am sure that every basketball courses you will buy from them will be worth the penny. The tips for players came from respectable coaches around the globe who shares their basketball experience.
Conclusion
These are the best basketball sites for players and coaches. Do not 100% rely on them which means if you read all their articles it does not mean you will be a great player already. Being a great player provides hard work and consistency, it does not happen overnight. Try these sites and start improving your basketball skills!
basketball
About the author
Teen Entrepreneur that have a lot of ambition and loves making money. I also love writing, playing basketball and specially I love Kentuck Fried Chicken.
I am a born Filipino! Filipino Pride!!!!
Reader insights
Be the first to share your insights about this piece.
Add your insights