Are You Seeing What I'm Seeing?
There are a few things I've noticed in this young NBA season that have me scratching my head.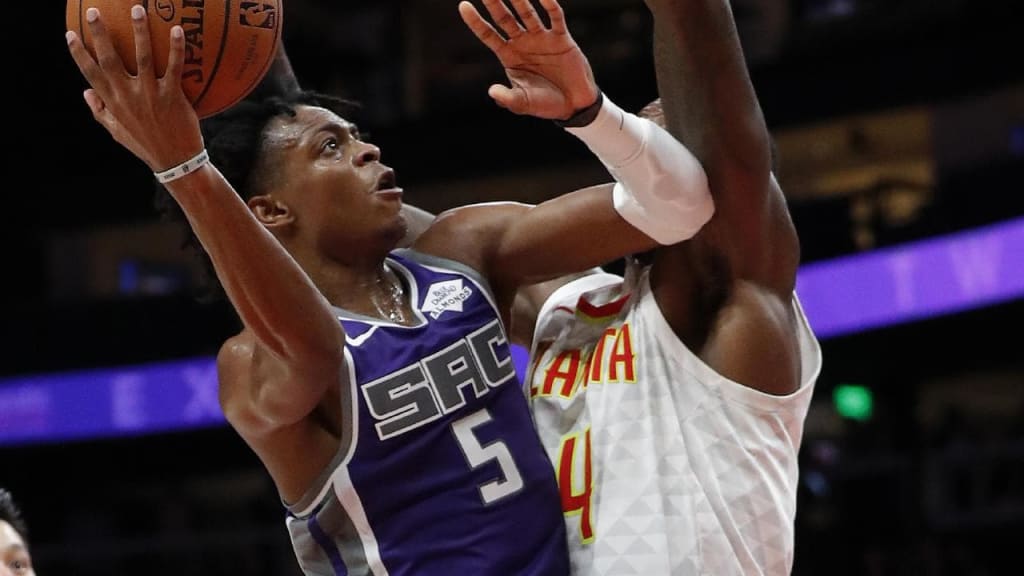 De'Aaron Fox and the Sacramento Kings are one of many surprises this season
As dynamic as the NBA is, there are certain things we expect to remain true from season to season: the Golden State Warriors will be the best team, LeBron James will be the best player, and the Phoenix Suns will continue to be an embarrassment to the sport of basketball. All these things have held true this year, though many teams and individuals are coming after the Warriors and LeBron, respectively. However, the NBA is a very dynamic league, each season featuring its share of surprises. This year, the surprises have been taken to another extreme as there has been so much change league-wide. From fast to slow starts for teams and players to trends around the association, this 2018-2019 sure has gotten off to an interesting opening.
1. What's defense?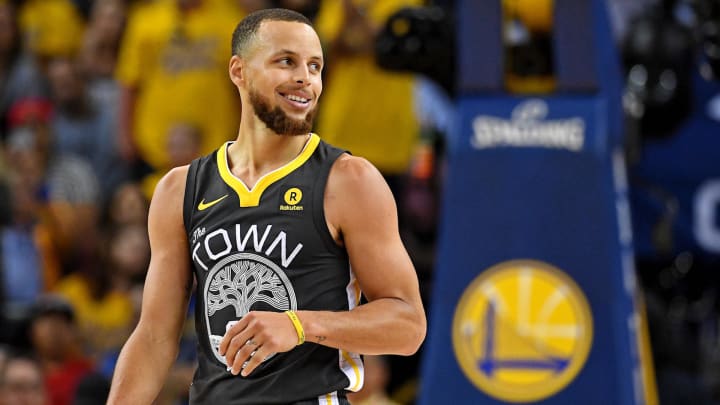 I believe that there has never been a better time to be an NBA fan. The game is so exciting and fun to watch with high-flying athletes and deadly shooters filling NBA rosters. This new era where the three-pointer is the greatest weapon in a player's arsenal has made the game more entertaining to watch to the casual NBA fan, and while defense is still critical to win games, it seems like the game's emphasis has shifted almost exclusively to the offensive side. This couldn't be more true this year as defense has essentially been thrown out the window; teams are averaging 112.5 PPG, a six point increase from last year. We've seen some gaudy numbers like the Warriors scoring 92 points in a half against the Chicago Bulls and the Sacramento Kings dropping 146 points on the Atlanta Hawks. There are three teams averaging at least 120 PPG with five more averaging over 115 PPG. Along with increased scoring, the game is being played at a much faster pace; the current league average is 101.2 possessions per 48 minutes, nearly four more than last year.
A lot of this can be attributed to NBA rule changes made during the offseason. After offensive rebounds, the shot-clock gets reset to 14 seconds instead of a full 24, causing teams to get up second-chance opportunities much faster than they're used to. Side-note, I wonder when they're going to implement this rule into NBA2K19. Another change is the amount of hand-checking/grabbing that defenders are allowed. Adam Silver and the referees are making an effort to enforce defenders to play more hands-off defense; NBA players are trying to adjust, but the early going has led to an uptick in fouls, which leads to more free throws, which leads to more points.
Don't get me wrong, defense is still an integral part of the game, and one could argue it's even more vital to get stops with teams getting better at scoring. But the name of the game is putting the ball through the hoop, and that's what's happening at an elite rate. Speaking of which...
2. 50-Point Games Everywhere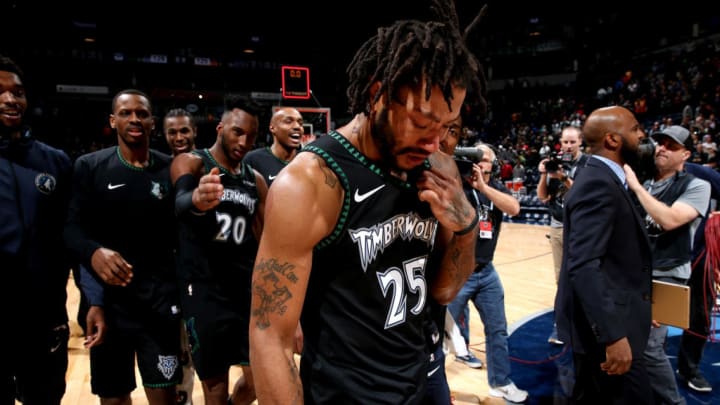 This increase in scoring has led to numerous 50 point games early in the season. Throughout the 2017-2018 campaign, there were 13 occasions where a player scored at least 50 points; we've recorded four of such performances barely two weeks into this season.
Blake Griffin got things started with a career-high 50 point performance against the Philadelphia 76ers, none greater than his and-one in overtime to give the Pistons their one point win. Griffin shot 20-35 from the field, and 5-10 from three point range. He actually left quite a few points at the free-throw line, only making five of his 11 attempts. Nonetheless, Griffin seemed unstoppable, getting to the rim at will and hitting jumpers from everywhere. After a couple of disappointing years, he's having the best season of his career, averaging 28.6 PPG, 10.9 RPG, and 4.5 APG on 50.3/45.7/73.5 shooting splits. The Pistons have cooled down from their hot start, but if Griffin keeps his play up, expect them to be a playoff lock in the Eastern Conference.
Stephen Curry joined Griffin the next day in the half-century club against the Washington Wizards, torching them for 51 points in just three quarters. He was extremely efficient, shooting 15-24 from the field, including 11-16 from three-point range. Steph has been on fire this season, as he's currently averaging 32.5 PPG on 53.9/50.9/91.7 shooting splits. He's also making six three-pointers a game; in other words, he's on pace to make 483 threes this season, destroying his own record set during his second MVP season. Hell, if he keeps this up, he might be the MVP again this year, though Giannis Antetokounmpo, Anthony Davis, Kawhi Leonard and LeBron James are making their respective cases.
To begin the season, Klay Thompson was shooting very poorly, making only 39.6 percent of his shots through his first seven games, including an icy 13.9 percent from three. After seeing a graphic displaying Klay's struggles on Instagram, I had one thought:
"He's about to go OFF."
Boy, was I right. The next game, Klay dropped 52 points in just 27 minutes against the Chicago Bulls. This game was memorable for a couple of reasons: this was the game the Warriors scored 92 points in a half and we were introduced to "Headband-Klay." Oh, and Klay Thompson just happened to break the record for the most three-pointers in a game, hitting 14 of his 24 attempts, no big deal. What fascinates me more than the 14 makes is that on that same night, Klay attempted more threes than LeBron attempted field goals (23); this just goes to show how powerful the three-pointer is in today's game. The entire Warrior bench went crazy with each three that ripped through the net, none more than Steph, who's record Thompson broke. Klay has had relatively pedestrian games since his outburst, but when he's hot, there's arguably no one better in the league. He'll figure his stroke out soon, but even if he doesn't, the Warriors will be just fine.
The most recent and most celebrated 50-point game of this season was recorded by Derrick Rose. I remember the exact moment I discovered he'd torn his ACL in the 2012 Playoffs. I was not a fan of the Bulls as they were direct competition to LeBron and the Miami Heat, but it hurt me to see him get injured. The world has seen all the injuries he's experienced since then—be it his meniscus, ankle, face—and our heart broke for him every time. Watching the physical and mental struggles he's had in the past six years is more than most humans face in a lifetime. But no matter what he's endured, his work ethic never wavers and he gives the game of basketball his all. That's why when he scored a career-high this past week, the whole world cheered him on. To see his raw emotion, to hear the vulnerability in his postgame interview, and to see what he's gone through was incredible and I could not be happier for him. He willed the Minnesota Timberwolves to victory over the Utah Jazz, sealing the game by blocking Dante Exum's three-point attempt; the perfect ending to a spectacular night.
3. Who's hot and who's not?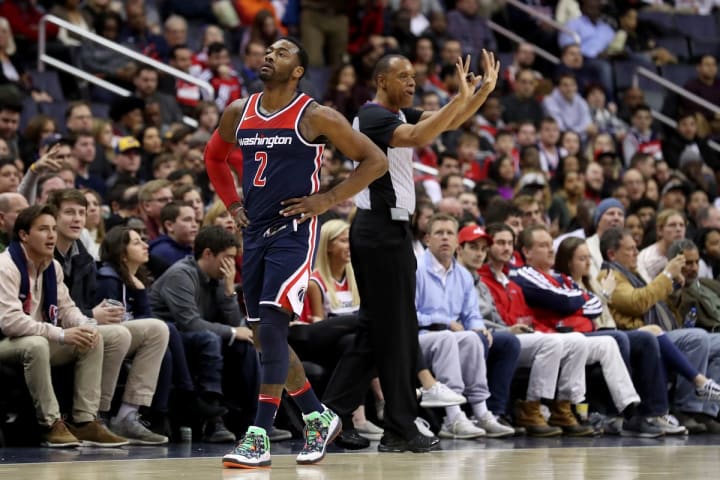 Like I said in the introduction, there are certain teams each season that either exceed expectations or woefully underachieve. There are teams like the Detroit Pistons, the New Orleans Pelicans, and the Oklahoma City Thunder who got off to hot—or slow—starts, but have since returned to the mean; I'll exclude them from this list. There other teams like the Los Angeles Lakers and the Houston Rockets who have struggled due to factors out of their control (ok, suspensions are dodgy, but you get the point) so they won't be on this list either. Anyways, let's talk about some teams.
Surprise: Sacramento Kings
If you told me that after 9 games, the Kings would have better records than the Thunder, the Jazz, the Rockets, and the Lakers, I would've called you crazy. But at 6-3, the Kings are the sixth-seed in the Western Conference and show no signs of slowing down. Now, I don't necessarily mean that in the sense of wins; I mean it in terms of pace. Only the Hawks average more possessions per 48 minutes than the Kings and only the Warriors, Pelicans, and Lakers score more. The Kings have been an offensive juggernaut thus far, and a lot of that has to do with the improved play of their backcourt. De'Aaron Fox has gotten off to a fantastic start to his sophomore year, averaging 19.0 PPG and 7.8 APG. While his jumper has not been falling, he has still managed to increase his field-goal percentage to 50.4 percent as he constantly attacks the rim. His best performance came in their last game against the Hawks where got a 31-point, 10-rebound, and 15-assist triple-double. Side note, does anyone know why the phrase "Messed around and got a triple-double" exists? Me neither, but I digress. Fox's play has positively impacted the rest of the team, including Willie Cauley-Stein, who is having the best season of his career. His backcourt mate Buddy Hield is also playing very well, averaging 19.8 PPG while shooting 53.1 percent from the field and a scorching 48.9 percent from range. Hield has never looked so comfortable on a basketball court in his career, and his confidence is showing. The Kings have also gotten positive contributions from Nemanja Bjlecia, Iman Shumpert, and rookie Marvin Bagley III off the bench. Now, their record may be a testament to their relatively weak competition thus far, but the Kings in years past would have still found ways to lose those games. I don't think they'll make the playoffs, but I think it's about time the Kings stop being the butt of everyone's jokes—or they could be like the Orlando Magic from last year. Since we're talking about jokes...
Disappointment: Washington Wizards
Most NBA fans came into this year thinking that the Wizards would be in position to be a top-four-seed in the Eastern Conference with LeBron going west, myself being one of them. To be honest, I never really liked the Wizards as a unit; I liked some of their pieces like Bradley Beal and Jeff Green, but there was always some level of dysfunction on that team. This has come to fruition in the early going, as the Wizards have a 1-7 record and are tied for the worst record in the NBA. Even with Dwight Howard returning to play last night, they still got destroyed by the Thunder this week. I don't know what is going to happen, but 1) Scott Brooks needs to be fired and 2) John Wall and Bradley Beal need to be broken up. They have been together for too long and have failed to make it past the second round. They have never truly gotten along and I think it's time the Wizards hit the reset button. Like Tracy McGrady said on "The Jump" this week, Bradley Beal would look good in a Laker uniform...
Surprise: Milwaukee Bucks
I watch a lot of basketball YouTubers; none of them have a better name than AFunkyDiabetic. He has one of the strangest voices I've ever heard; it's monotonous but still somewhat exciting to listen to. Anyways, during the summer, he made a video talking about how Mike Budenholzer would be the perfect coach for Giannis. Well, let's just say he knew what he was talking about.
Giannis is playing at an MVP level averaging 26.1 PPG, 13.7 RPG, and 5.1 APG. Coach Bud has the offense running through him like Jason Kidd never could and it's working beautifully. And keep in mind Giannis' jump-shot isn't even falling as much as it did last year. If he even gets it up to those standards, he could be averaging 30+ points easily. His sidekick, Khris Middleton is continuing his dominance from last year's playoffs, posting over 20 points a game and shooting an insane 50.8 percent from three-point range. From the difficult shots he's taking and making, you can confidence oozing out of him. The real difference has been the spacing provided by Ersan Ilyasova and Brook Lopez (why didn't the Lakers resign him again?) Their shooting ability has allowed Giannis to be a beast inside and it's working beautifully. Defensively, the Bucks have used their length to their advantage, pestering ball handlers and challenging shots, as they are currently the second-best defensive team in the league. If the Bucks keep this up, they may finish as a top-3 seed in the East and pose a serious threat to the Celtics and Raptors.
Bonus: DeAndre Jordan's Free-Throw Shooting
I'm not going to go into too much depth due to how long this article already is, but when the hell did DeAndre Jordan learn how to shoot his free-throws. A career 45 FT percent shooter, he's currently making 82.4 percent of his shots from the charity stripe. That's an incredible improvement for one offseason. Imagine how much better the Clippers would have been had he shot like this during the Lob City Era. If anything, his sudden uptick proves that there is still hope for a guy like me. For the record, I made 80 percent of my free throws in practice but let's just say I wasn't the best in game...
Alright, I'm gonna cut it there. I know I said I'd try to keep these things shorter; well, I lied. First, I wanted to thank you guys for making my last article the most popular one I've written to date. I did an Instagram poll to see if I should start posting my articles on Facebook and most people said yes, so I'm hoping I can reach more people with my articles posted on 4 social media outlets, which are down below:
Snapchat: midster007
Facebook: Olamide Olatunbosun
Instagram: @mdaywiththetrey
Twitter: @mdaywiththetre1
If you have any comments, concerns, or suggestions, feel free to hit me up on any of the accounts listed above. I've been getting quite a bit of feedback from readers which I'm greatly appreciating.
Ok; this thing is long enough. Until next time, Dueces!
About the Creator
Huge NBA (more importantly LeBron) fan, love writing about things happening around the league.
Instagram: @mdaywiththetrey
Facebook: Olamide Olatunbosun
Reader insights
Be the first to share your insights about this piece.
Add your insights