All Time Favorite Game
Find out how and where to see the big game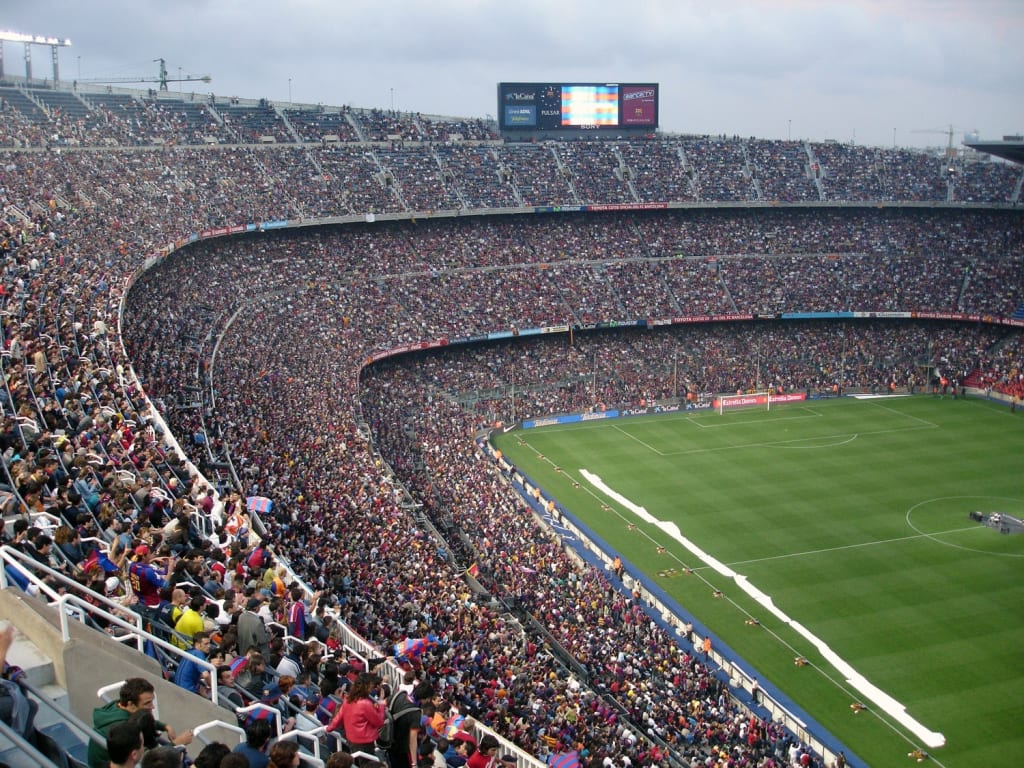 Who doesn't like keeping up with their favorite sports team? With new technology, comes different ways of following sports. Just be sure to share the info with everyone.
Online Views
Technology has transformed our sports viewing options into something amazing. Online viewing of your favorite sports team has made things much easier. If you're not home, you can check sports scores, schedules, and player profiles online.
With these new options, you can view the game live while it's streaming. You can transfer your cable account to your phone to watch the game. Wi-Fi can be used to help keep the coverage active and streaming without delay.
There is also an app option to be able to view profiles, game coverage, and highlights. There are some disadvantages to viewing online. There are people that commit fraud and can hack into your online accounts. We now have such a thing as network security that counteracts the hackers and protect the online users. But for the most part, it all works for convenience to benefit everyone.
Different options to check for sports info online while away from home:
Smart-Phones
Laptops
Tablets
How to Choose
There are some online accounts to help you choose your favorite team and the sites give step by step instructions on how to navigate their sites. Xfinity helps you add teams and take teams out using their user-friendly, on-the-go app on your phone. Quora gives step-by-step instructions on how it all works. Subscribe to your live TV streaming service. Subscribe to your local channel and follow and track your teams' game, scores, and highlights.
There are some apps that cater to high school teams and organizations. These help in the same way as the professional teams. You can also choose your favorite team, and these apps allow you to update the scores if you're attending the game. Of course, they verify the stats first before posting them publicly. Maxpreps, Teamlr, and ScoreStream are just a few to name.
You have to pick an app that really works for you. If and when you choose your team, try staying with your local team and that saves you a lot of confusion. If not, go with the next best thing. Your favorite city or the school you want to attend. You can also choose the school you attend.
In-Person Viewing
Online never beats in person, but I know for a fact that if given the choice, anyone would love to watch their favorite team at the game. But if you can't, you have other options available now. If there is an opportunity to buy tickets to see our favorite team in person at the actual game, I'm sure we're opting for this choice.
The way the apps are set up, they can be confusing or misleading if you don't know what you're doing. You have to build a profile in order to stay up to date. Some apps have charge amounts and some don't. What may work for you may not work for others. Pick your own team so you won't be lost. Set your notifications to receive updates. When something changes with your teams, like score and highlight updates, you can get the notification on your phone app.
The only reason to not see the game in person is due to lack of funds, no days off, or it just being too far away. So, when it's time to consider what works best for you, in person is always the best choice. You can sit up close and personal. There are multiple options for apps so do your research and choose what's suitable for you.