All-Amazing Track and Field Honors
NCAT's Kayla White Named Athlete of the Year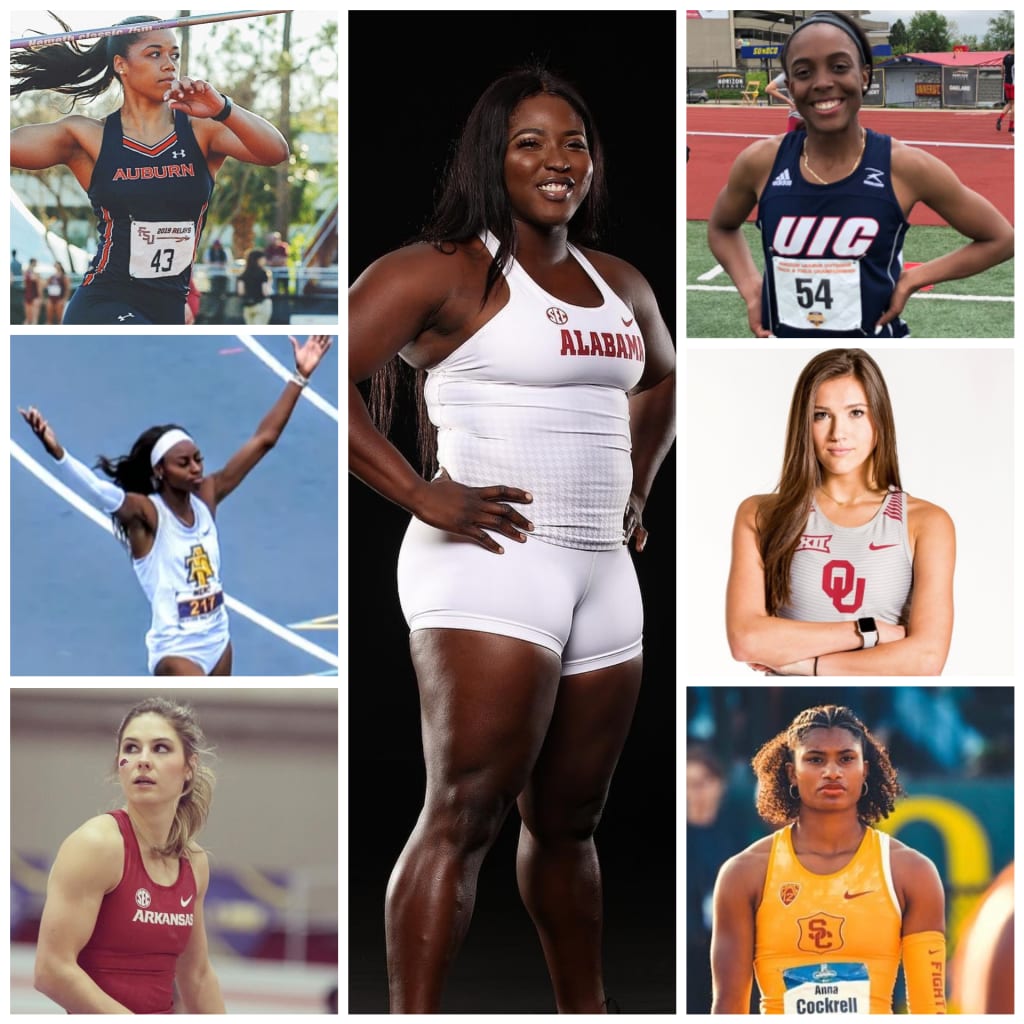 Clockwise: Kylee Carter, Portious Warren, Kayla Isom, Falyn Reaugh, Anna Cockrell, Alexis Jacobus, Kayla White
Now that all of the college outdoor track and field championships have concluded, we've decided to present the first ever All-Amazing honors brought to you by Winners Only. Not to be confused with the All-American list, to be named All-Amazing is an honor that crosses divisions and sanctioning bodies.
This group of athletes is honored for their ability to win as well as entertain crowds all around the country. We looked at the body of work from the indoor season until last weekend's outdoor championships and no athlete could be named in more than one category.
Without further delay, we present to you the All-Amazing stars of college track and field.
Athlete of the Year: Kayla White - North Carolina A&T, Senior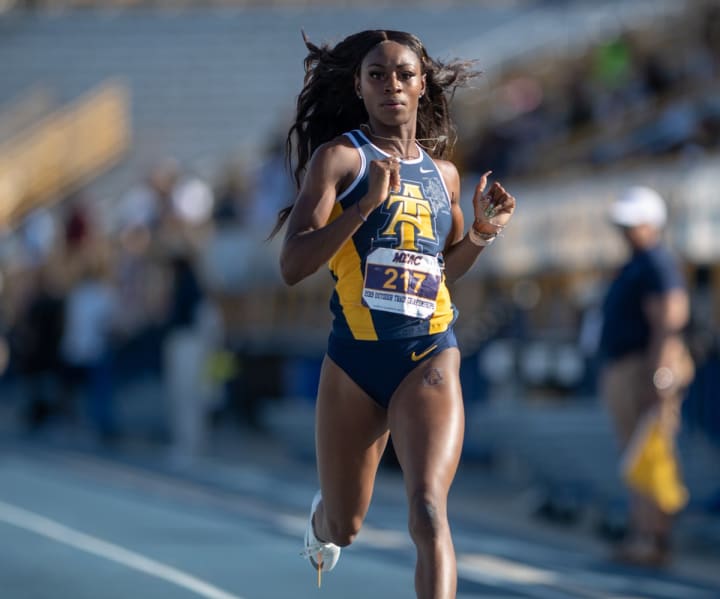 Sprinter of the Year: Kayla White - North Carolina A&T, Senior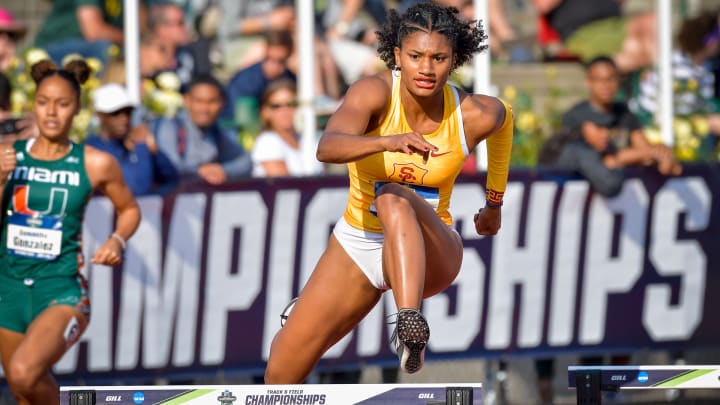 Hurdler of the Year: Anna Cockrell - USC, Junior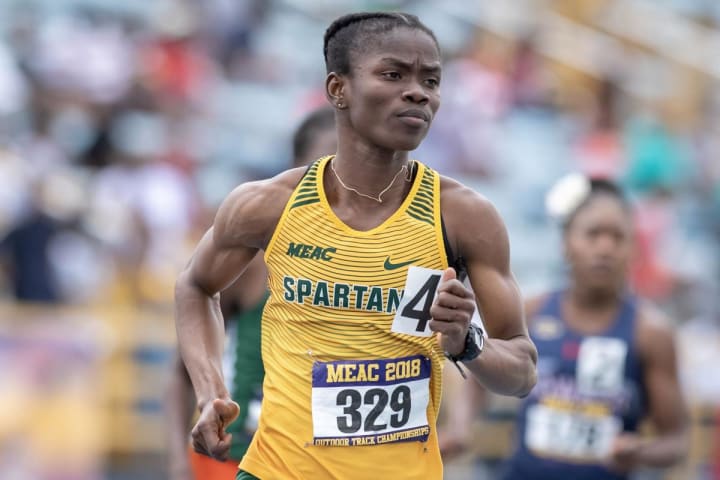 Mid-Distance Runner of the Year: Martha Bissah - Norfolk State, Junior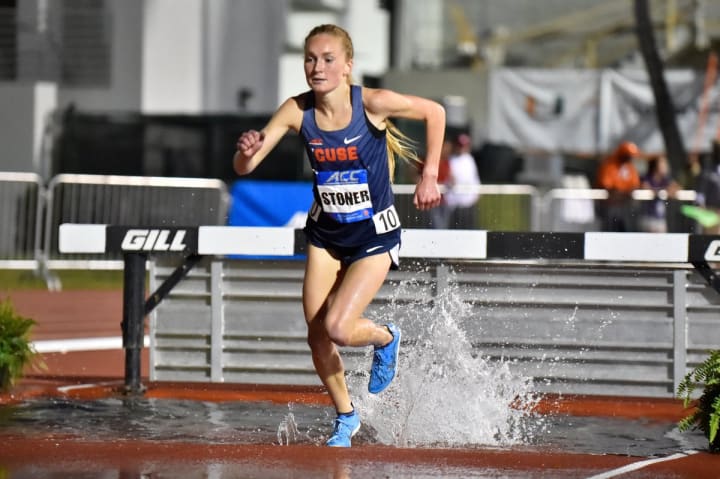 Distance Runner of the Year: Paige Stoner - Syracuse, Senior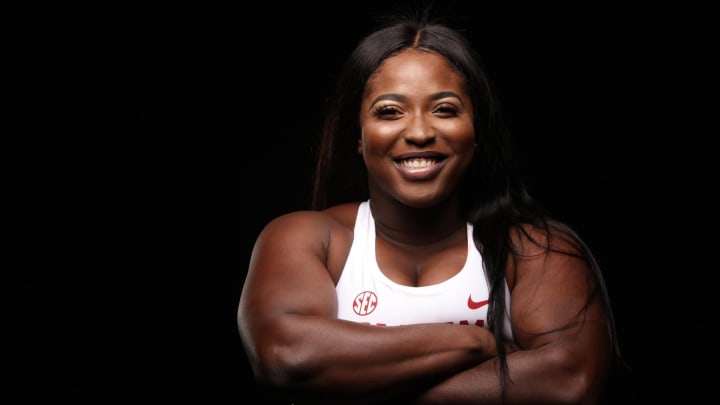 Thrower of the Year: Portious Warren - Alabama, Senior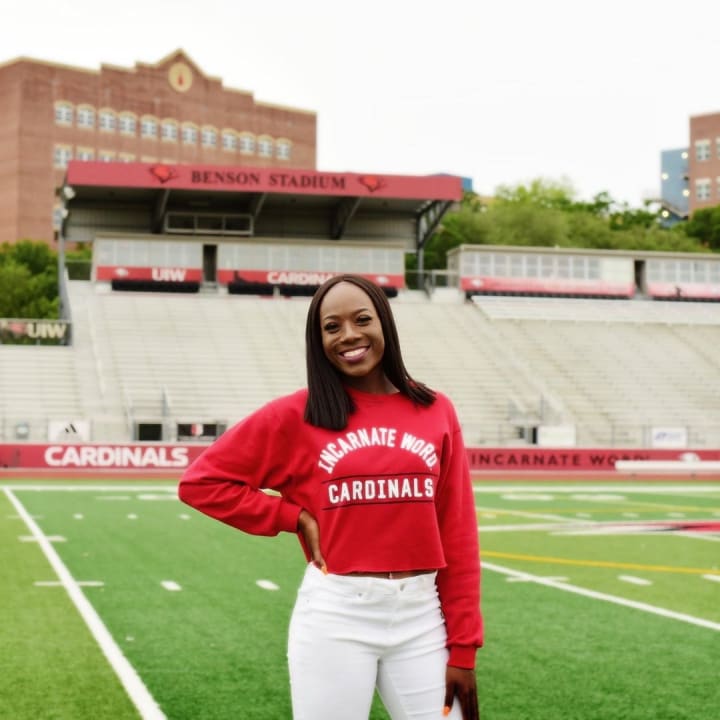 Jumper of the Year: Sarea Alexander - Incarnate Word, Senior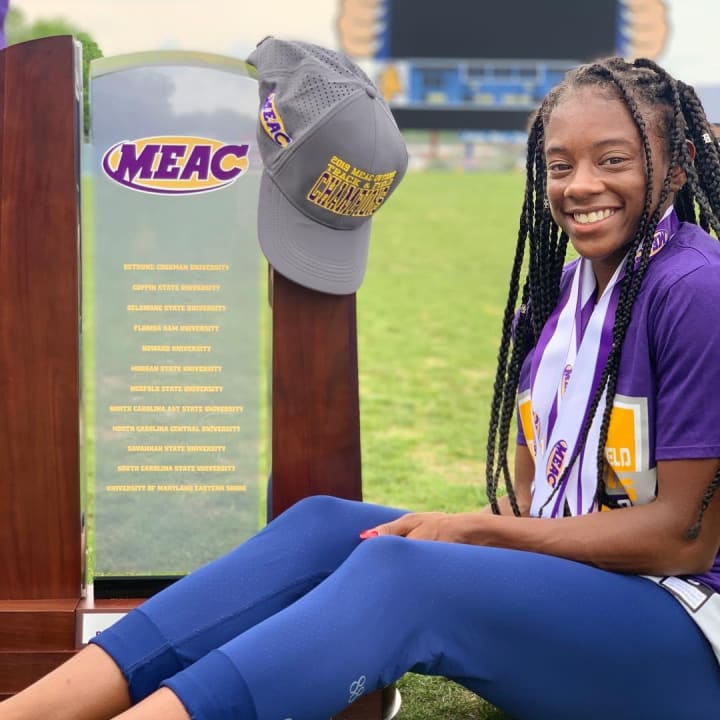 Freshman of the Year: Cambria Sturgis - North Carolina A&T, Freshman
All-Amazing Five: 100-Meter Dash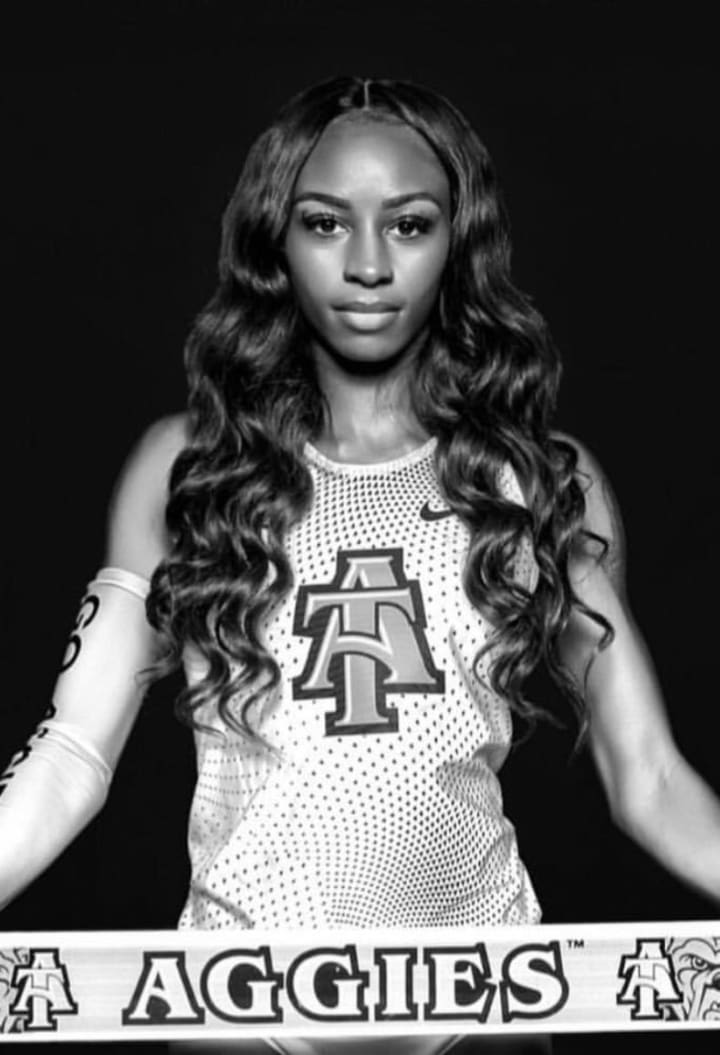 1. Kayla White-North Carolina A&T, Senior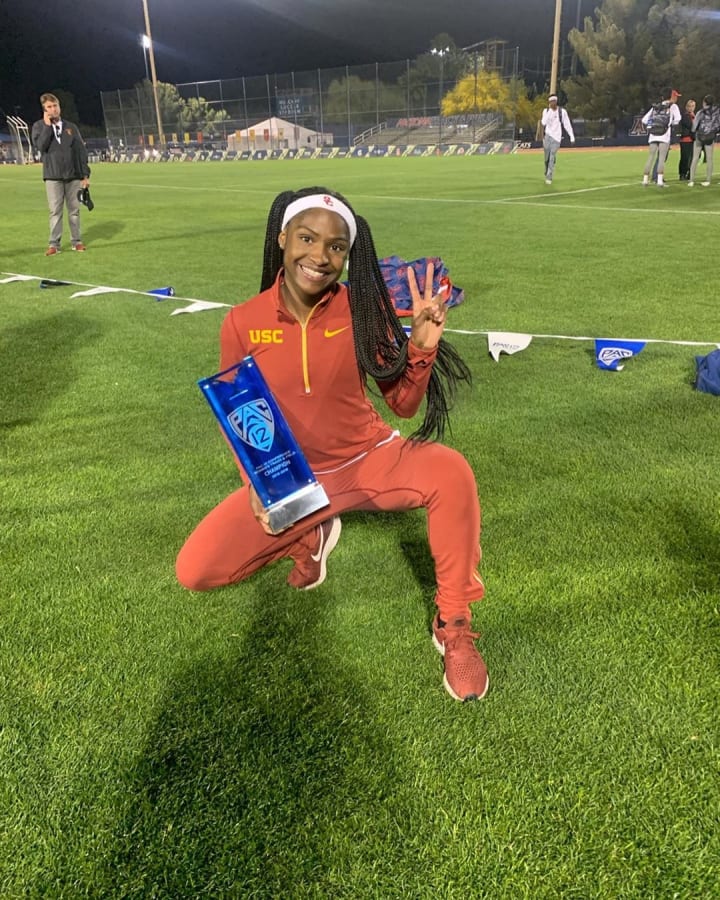 2. Twanisha Terry - USC, Sophomore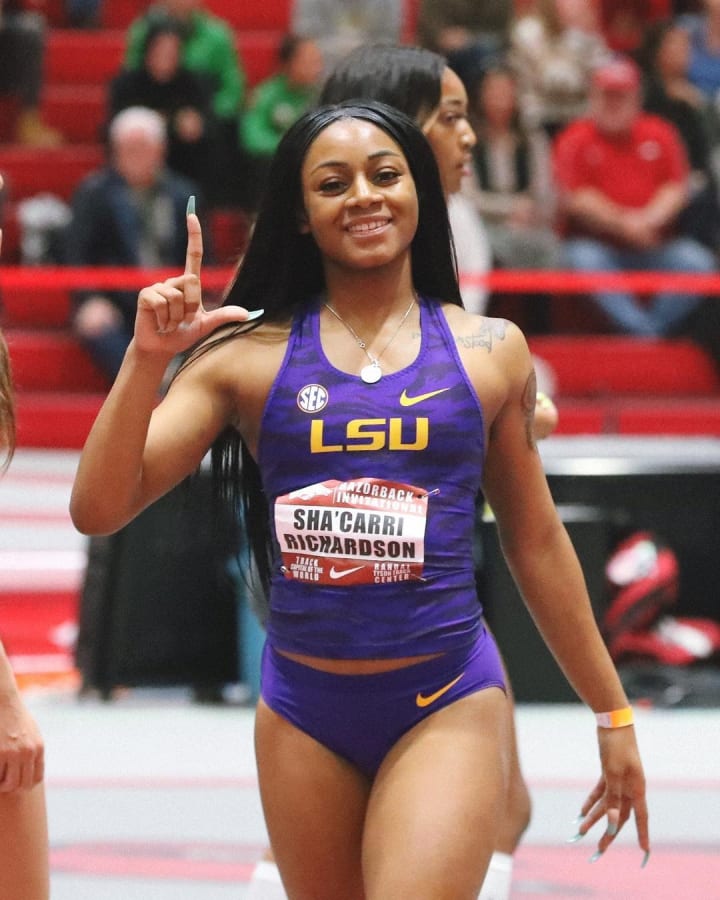 3. Sha'Carri Richardson - LSU, Freshman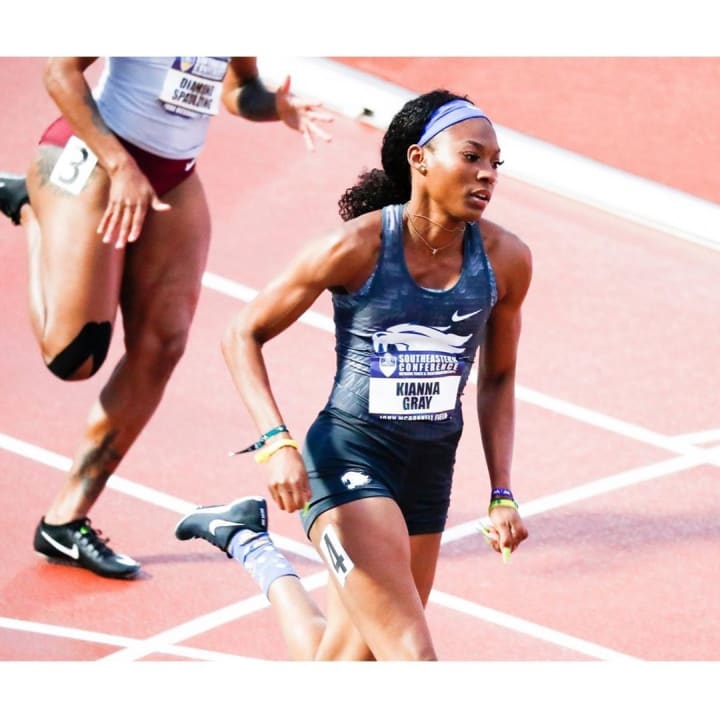 4. Kianna Gray - Kentucky, Senior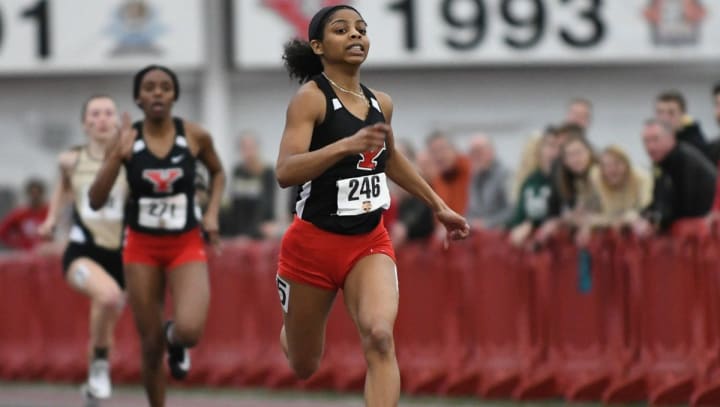 5. Jaliyah Elliott - Youngstown State, Junior
All-Amazing Five: 200-Meter Dash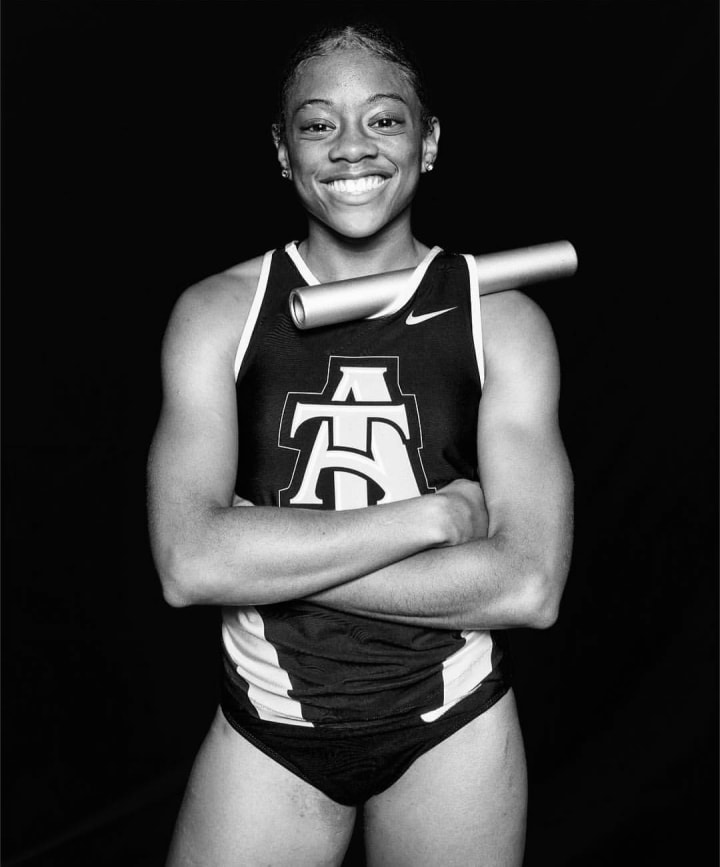 1. Cambrea Sturgis - North Carolina A&T, Freshman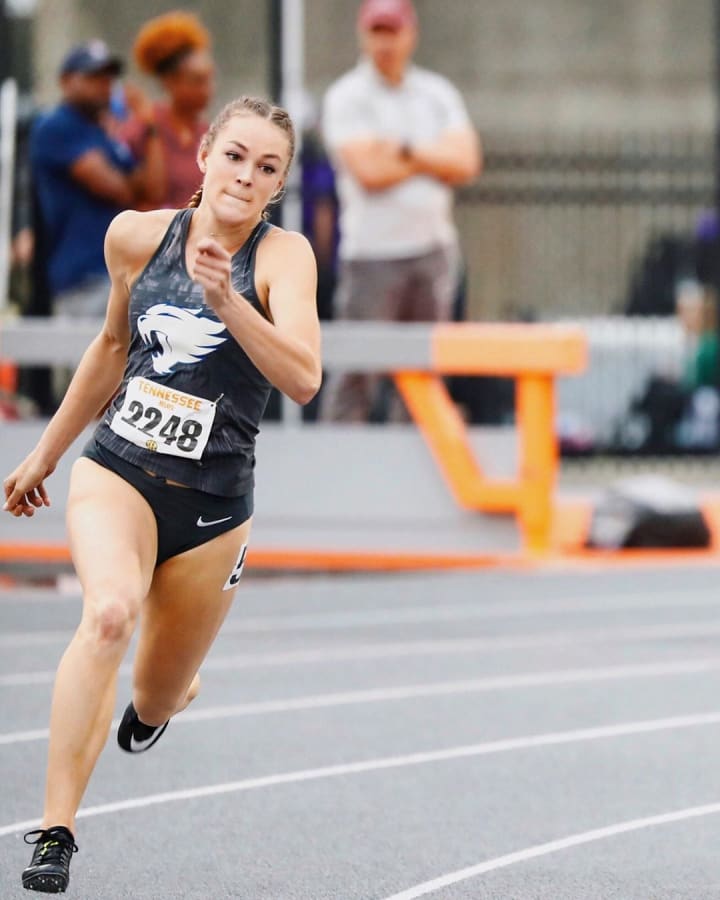 2. Abby Steiner - Kentucky, Freshman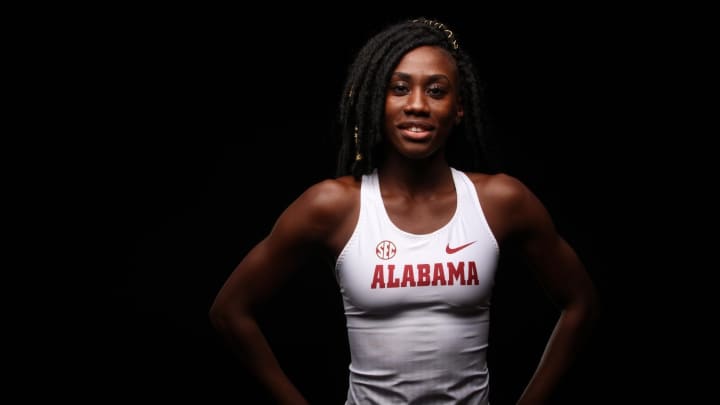 3. Mauricia Prieto - Alabama, Junior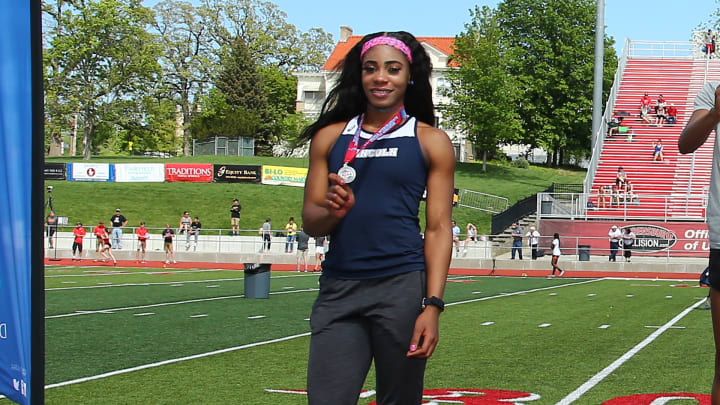 4. Rene Medley - Lincoln, Junior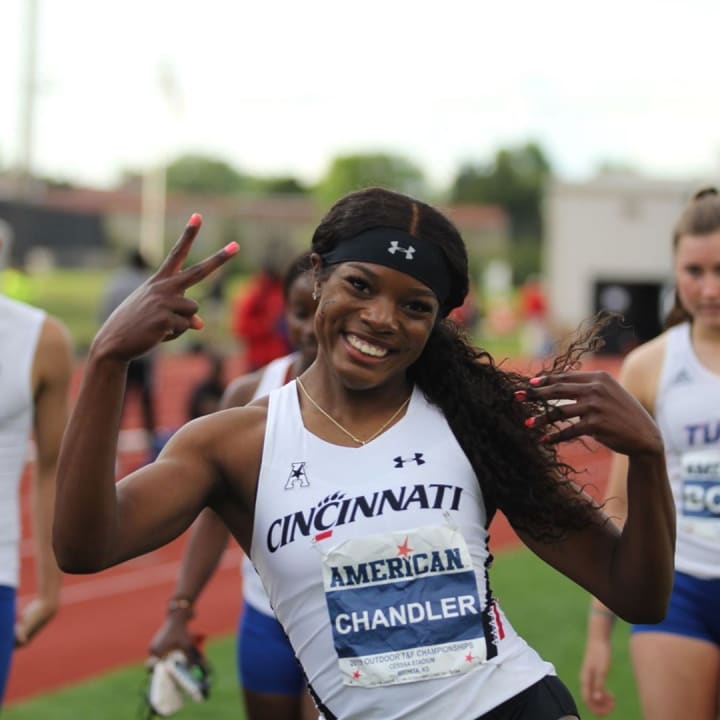 5. Caisja Chandler - Cincinnati, Freshman
All-Amazing Five: 400-Meter Dash
1. Alexis Holmes - Penn State, Freshman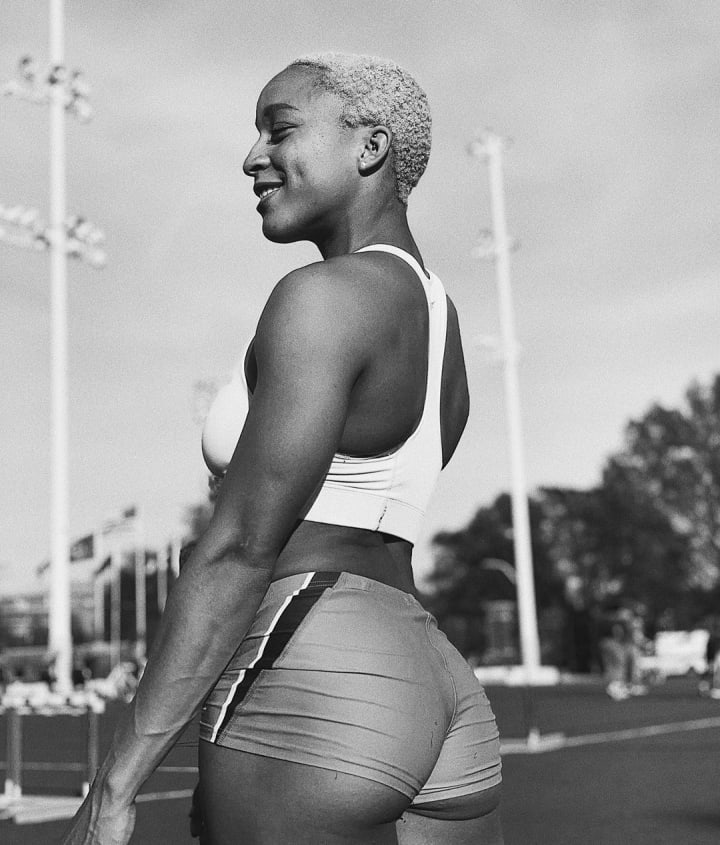 2. Gabriella Beauvais - Central Michigan, Junior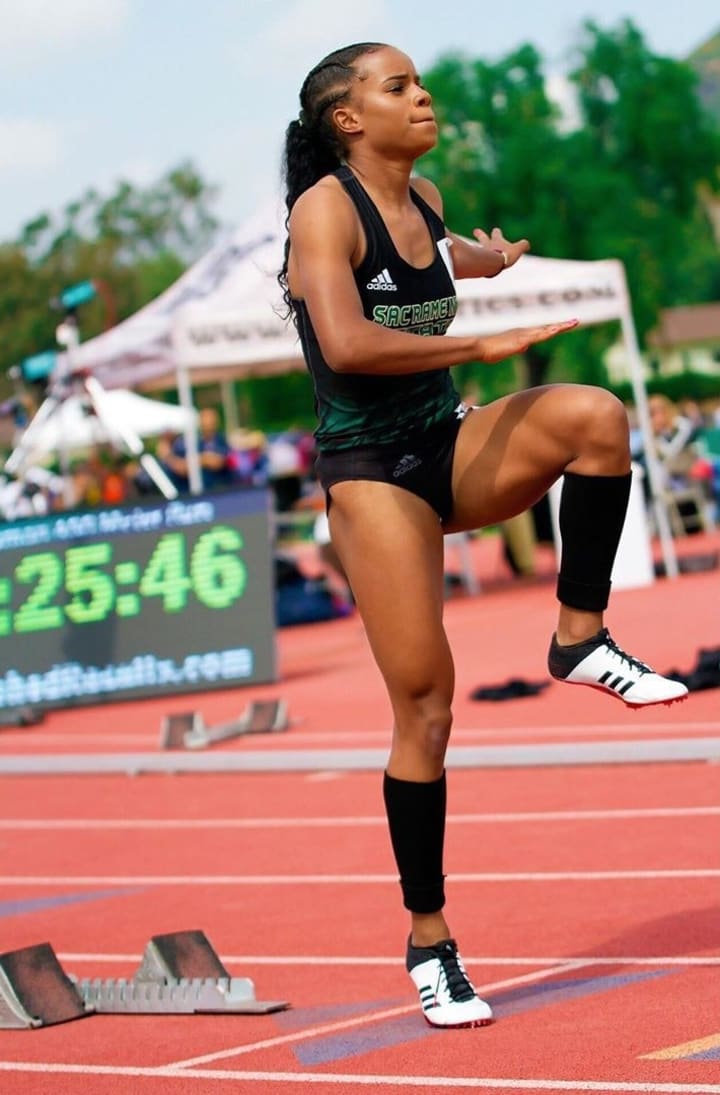 3. Shilah Bedingfield - Sacramento State, Sophomore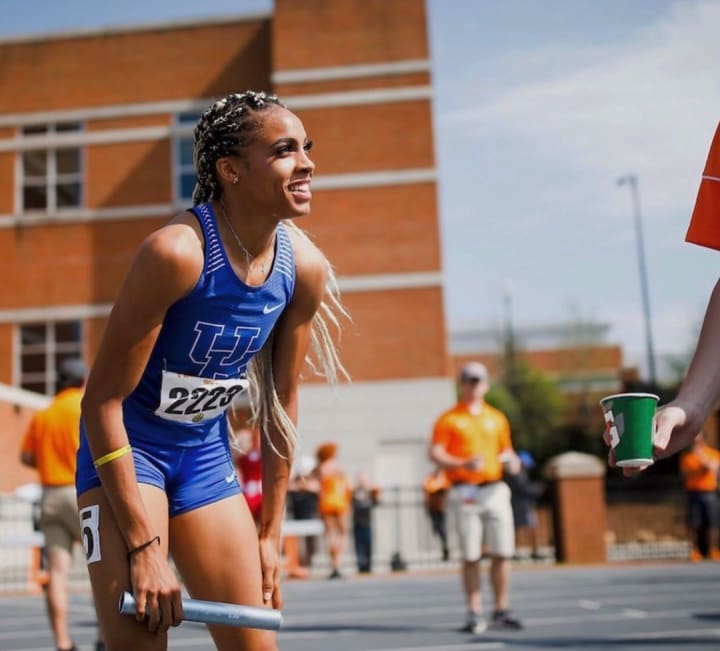 4. Chloe Abbott - Kentucky, Junior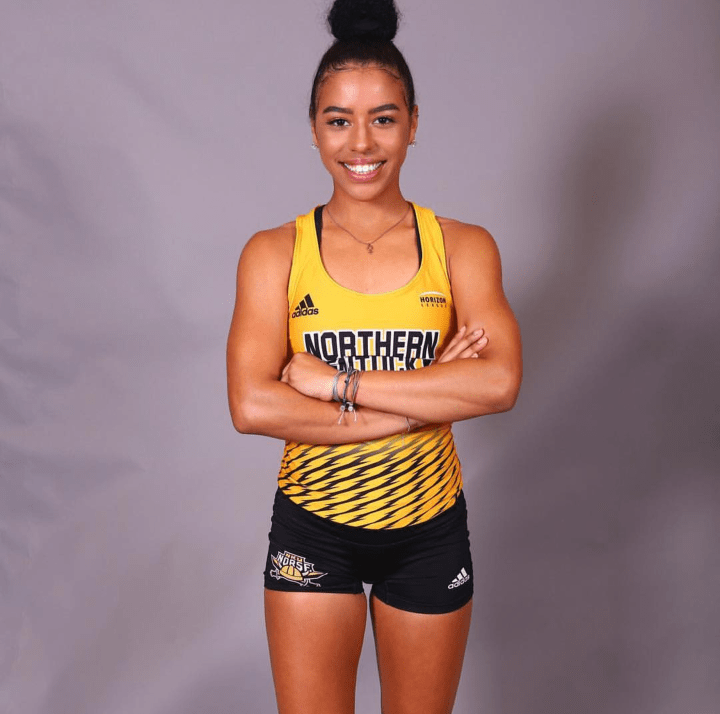 5. Lynsey Shipley - Northern Kentucky, Freshman
All-Amazing Five: 800-Meter Run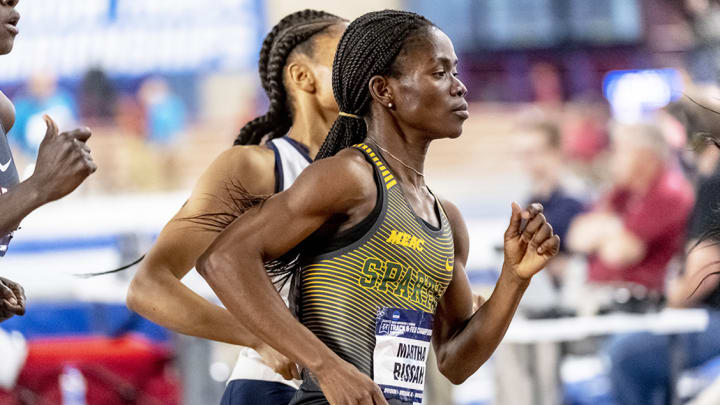 1. Martha Bissah - Norfolk State, Junior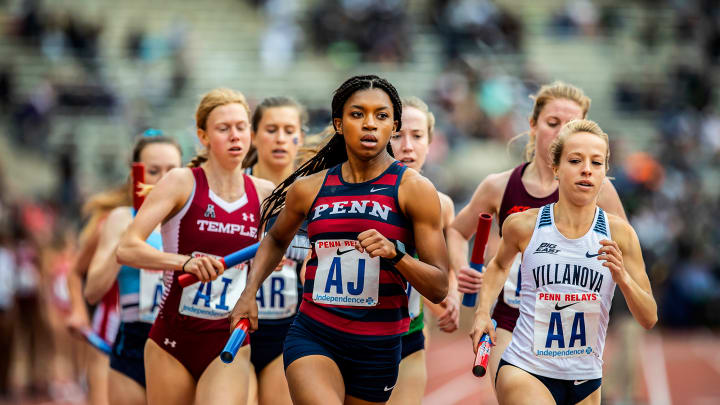 2. Nia Akins - Penn, Junior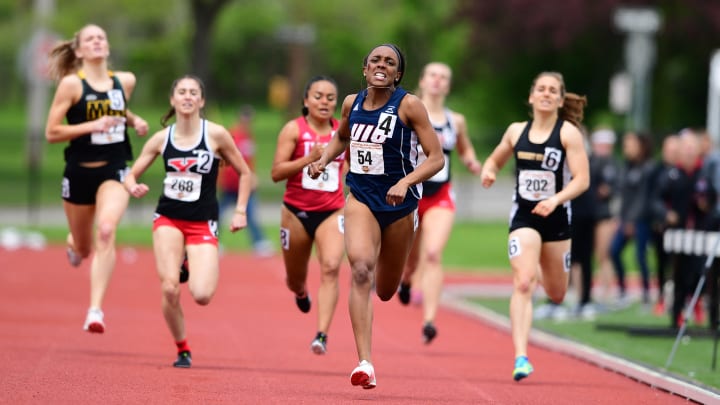 3. Kayla Isom - Illinois-Chicago, Sophomore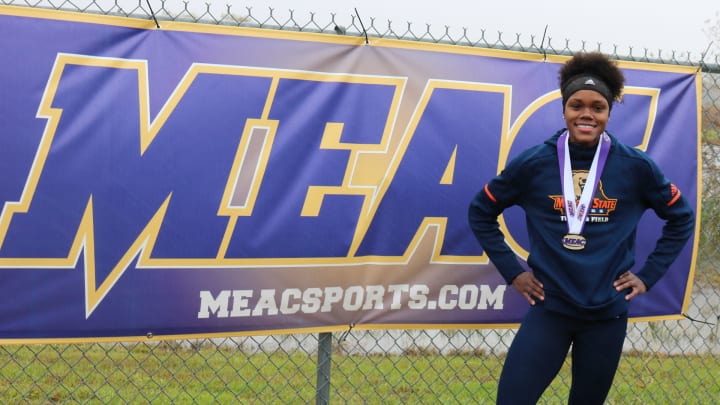 4. Infinnate Rowe - Morgan State, Sophomore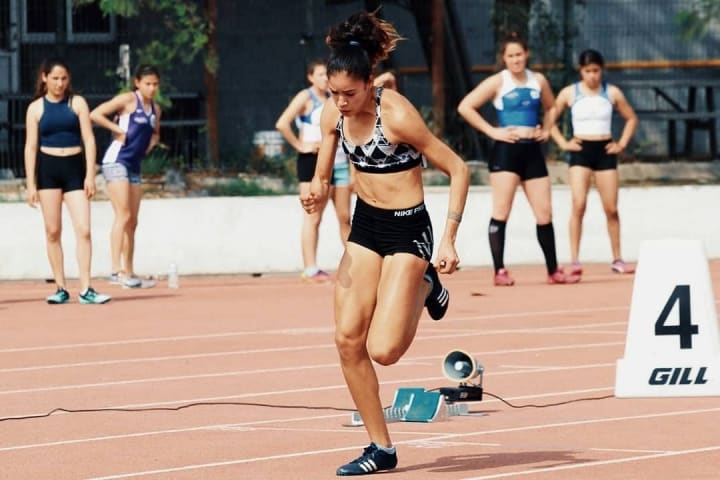 5. Itzel Garcia-Santos - South Plains, Freshman
All-Amazing Five: 1,500-Meter Run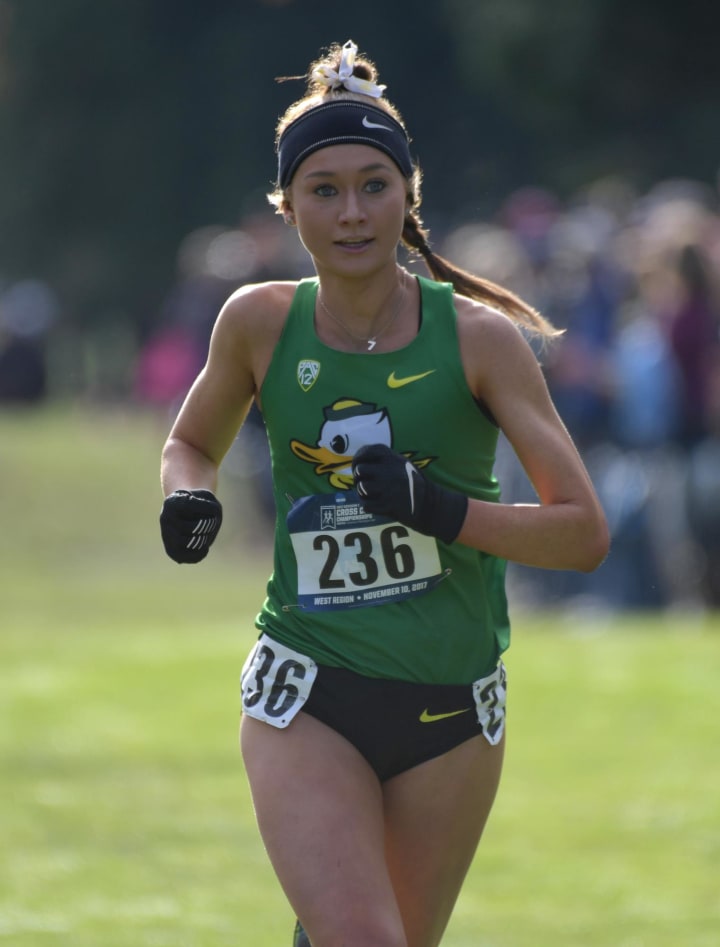 1. Jessica Hull - Oregon, Junior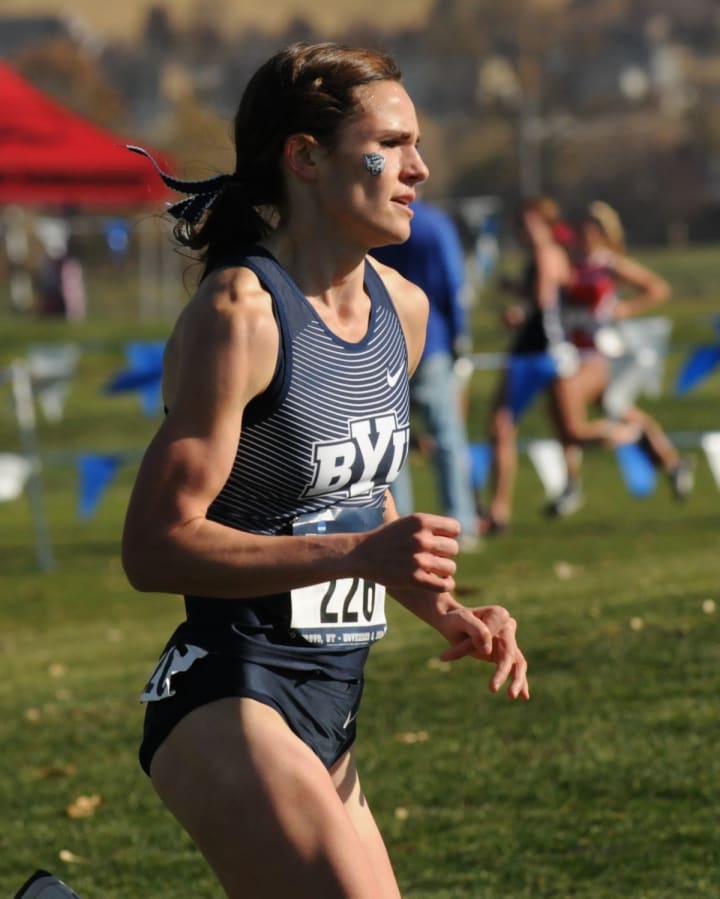 2. Erica Birk - BYU, Junior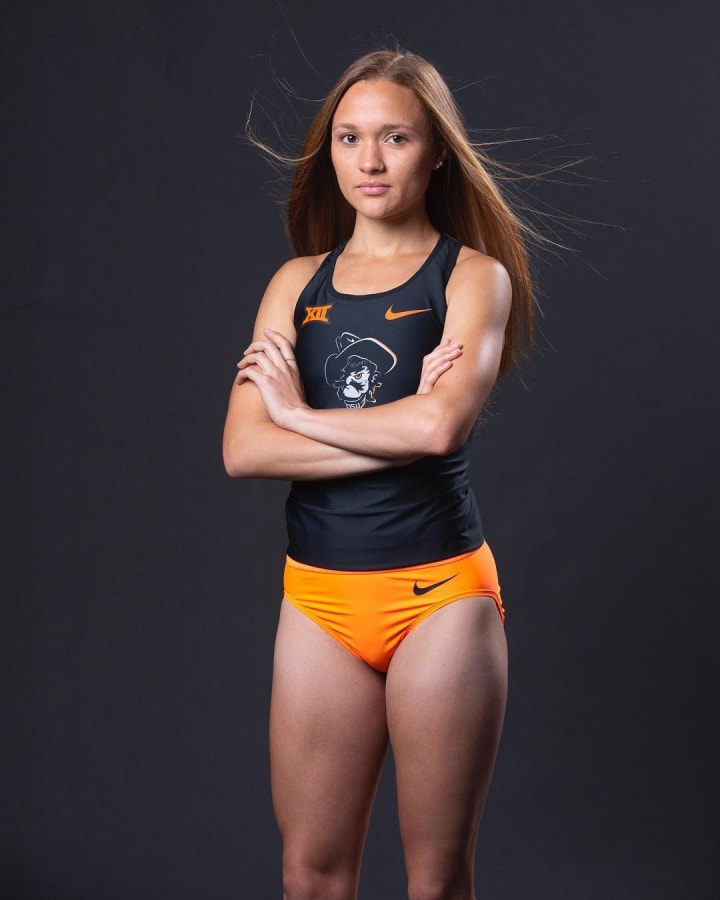 3. Sinclaire Johnson - Oklahoma State, Junior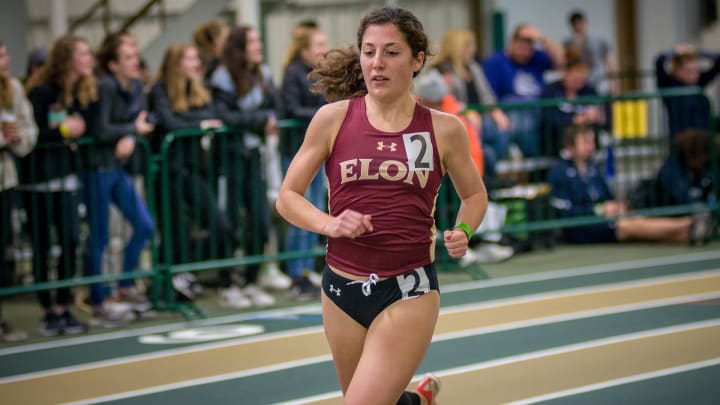 4. Melissa Anastasakis - Elon, Junior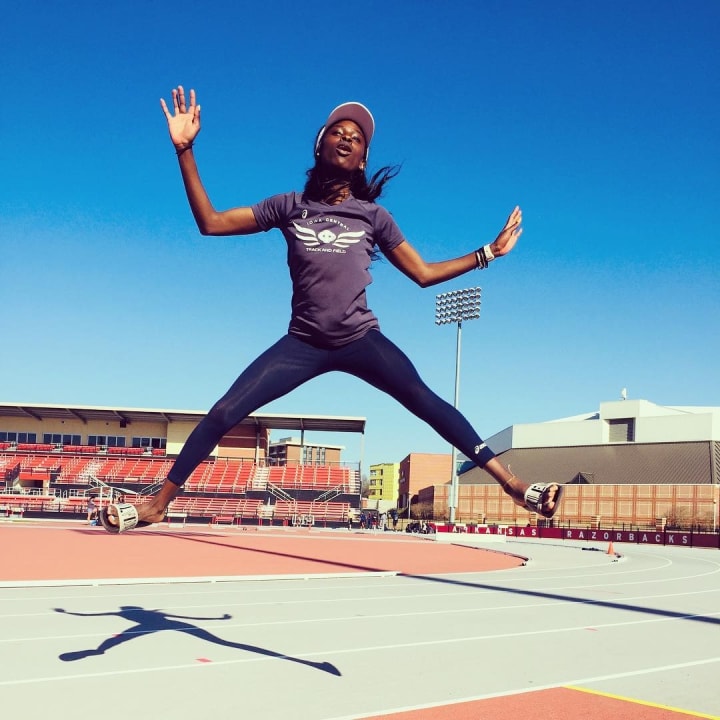 5. Florence Uwajeneza - Iowa Central, Freshman
All-Amazing Five: 5,000-Meter Run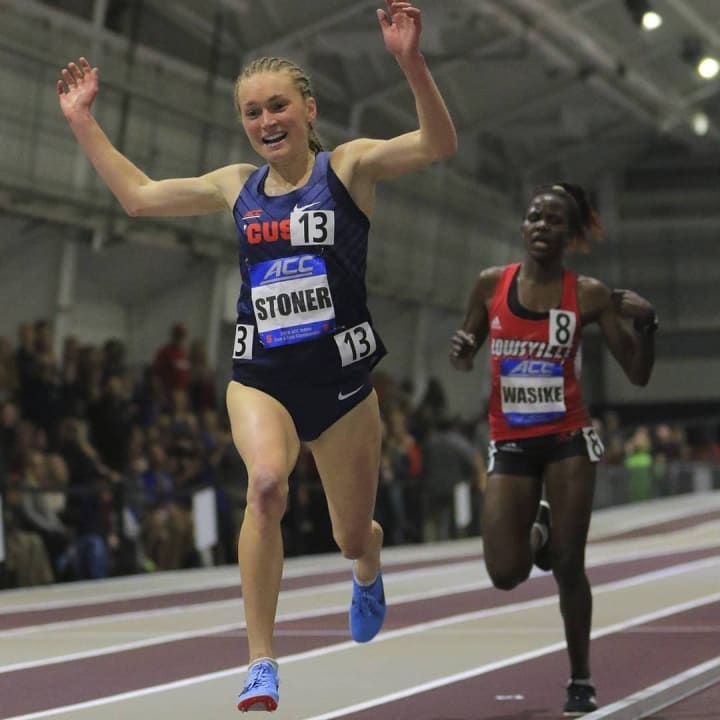 1. Paige Stoner -Syracuse, Senior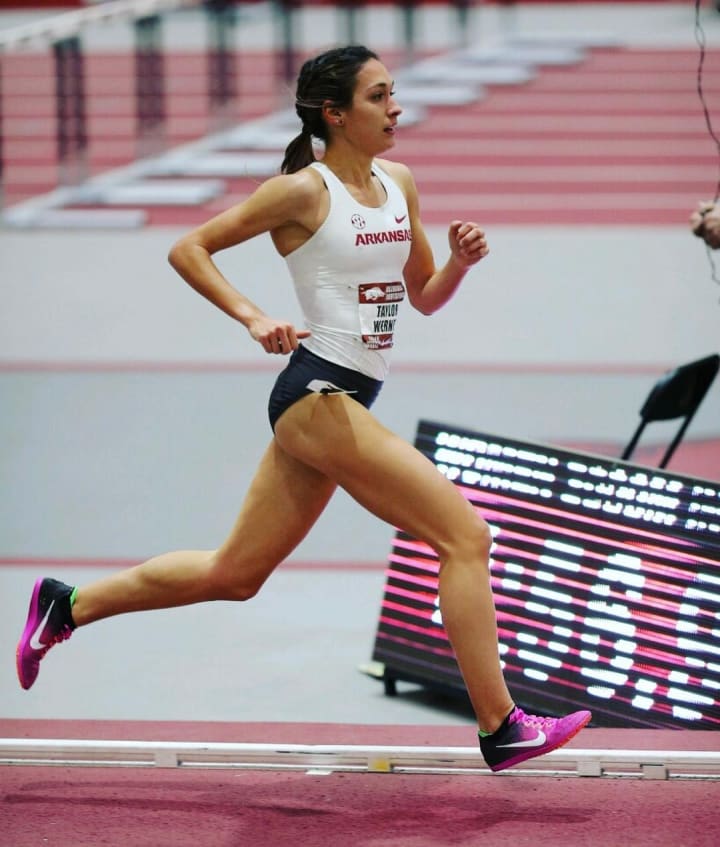 2. Taylor Werner - Arkansas, Sophomore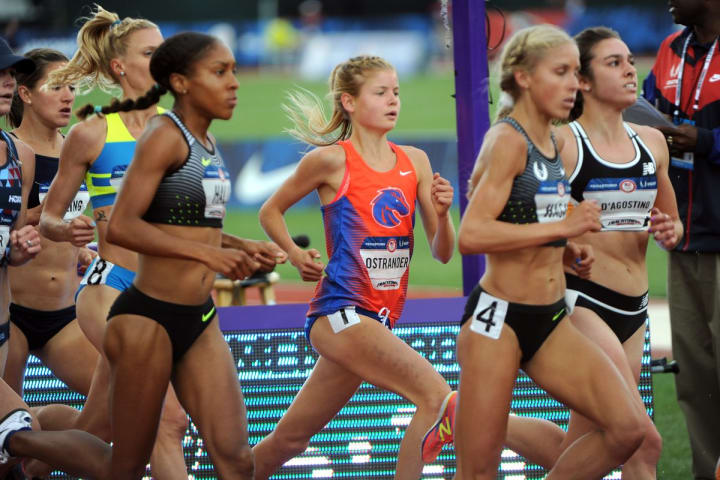 3. Allie Ostrander - Boise State, Junior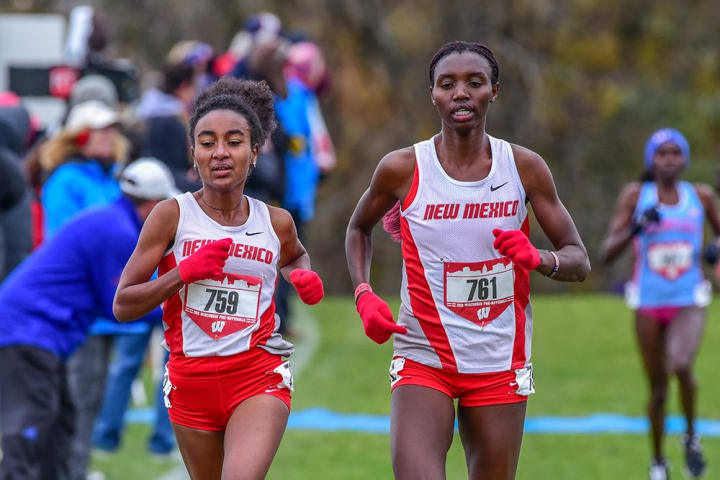 4. Weini Kelati - New Mexico, Sophomore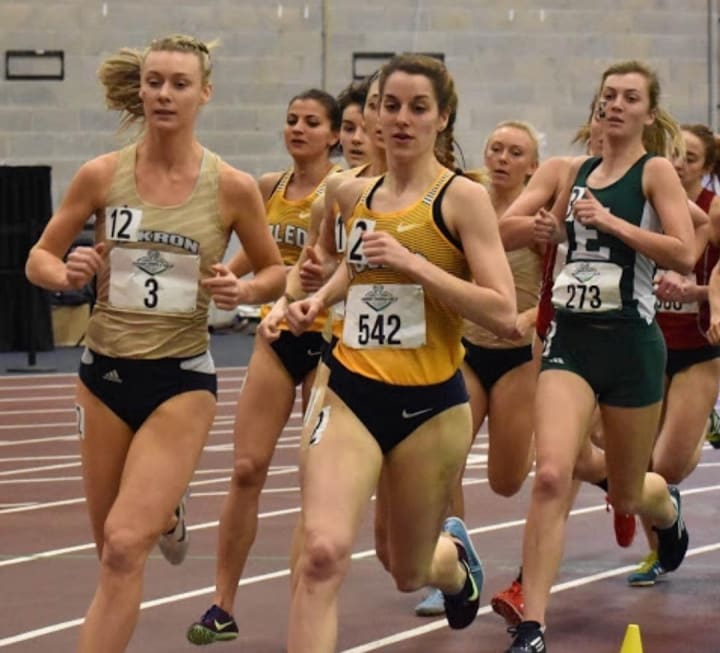 5. Athena Welsh - Toledo, Junior
All-Amazing Five: 10,000-Meter Run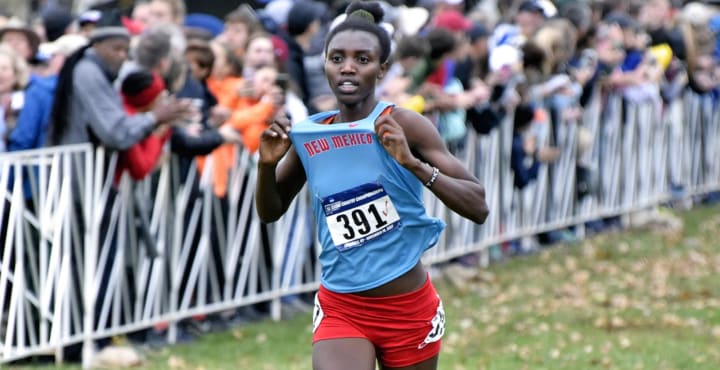 1. Ednah Kurgat - New Mexico, Senior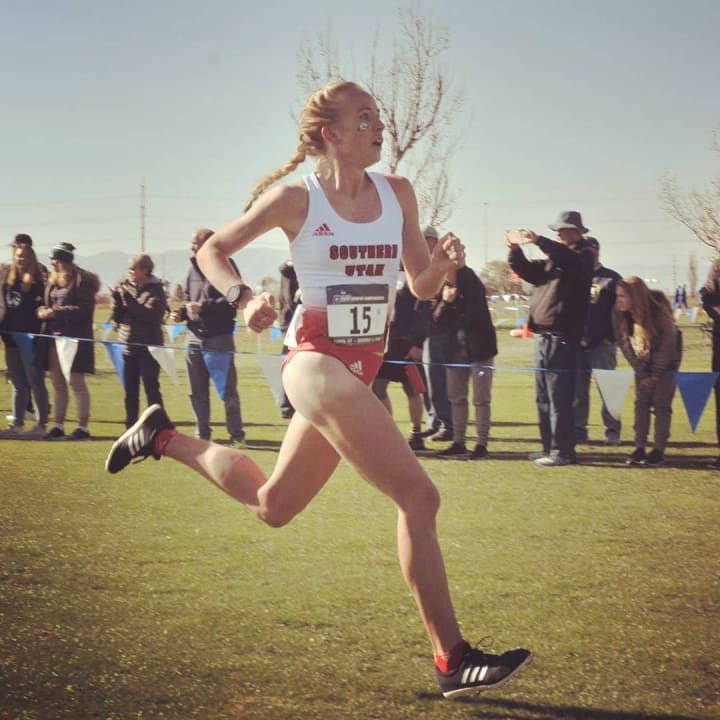 2. Angie Nickerson - Southern Utah, Senior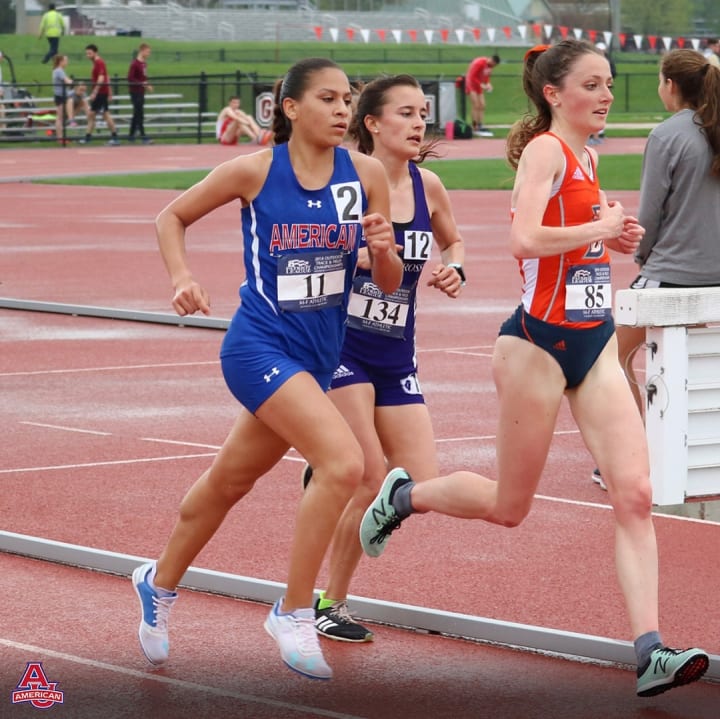 3. Adriana Hooks - American, Senior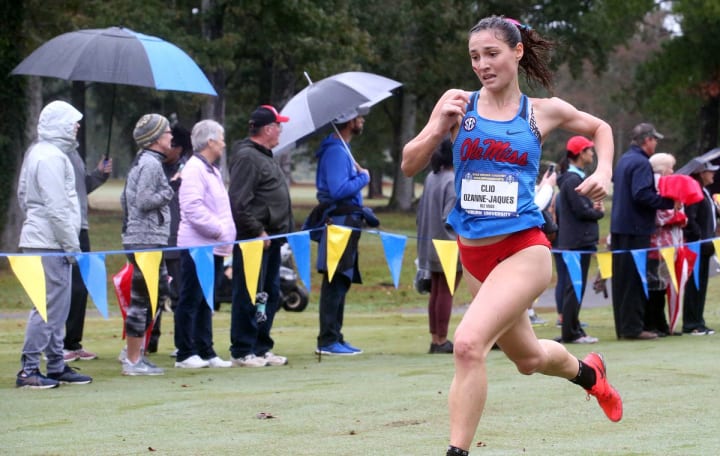 4. Clio Ozanne-Jaques - Ole Miss, Sophomore
5. Kelsi Lasota - Montana State, Senior
All-Amazing Five 100-meter Hurdles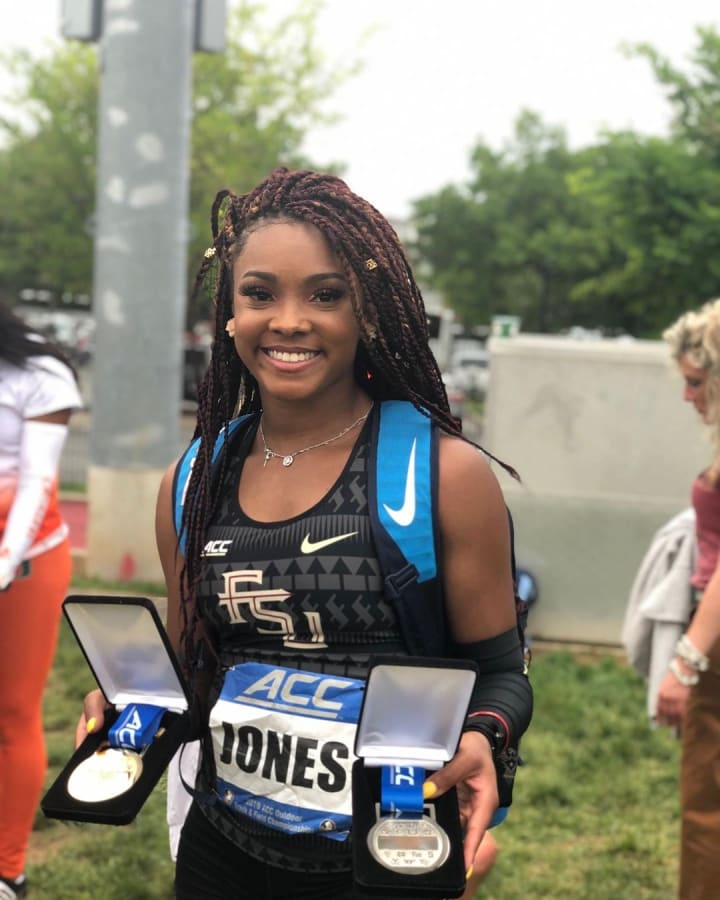 1. Cortney Jones - Florida State, Junior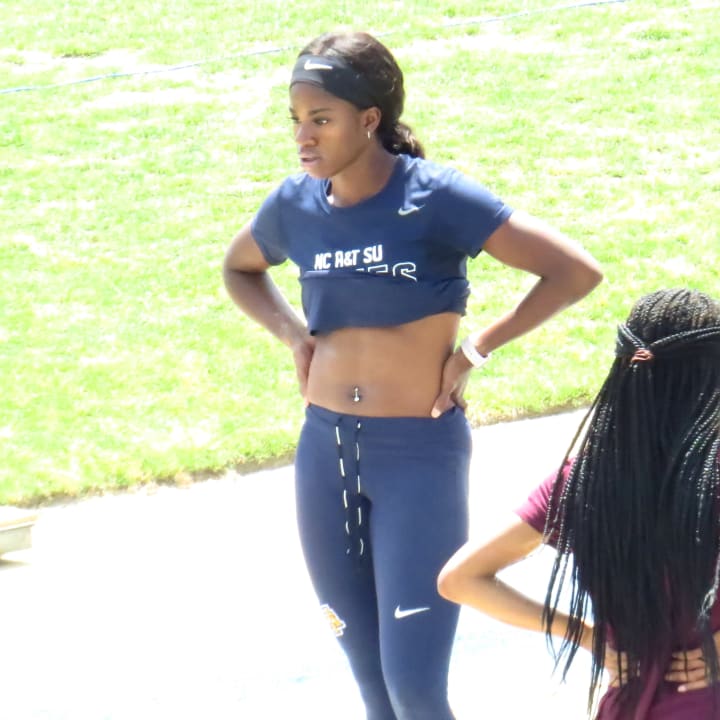 2. Madeleine Akobundu - North Carolina A&T, Junior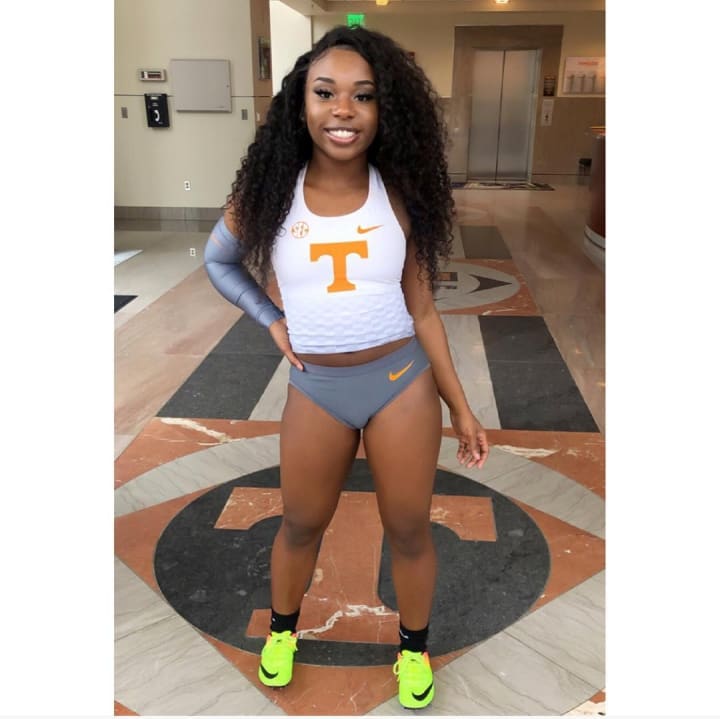 3. Alexis Duncan - Tennessee, Sophomore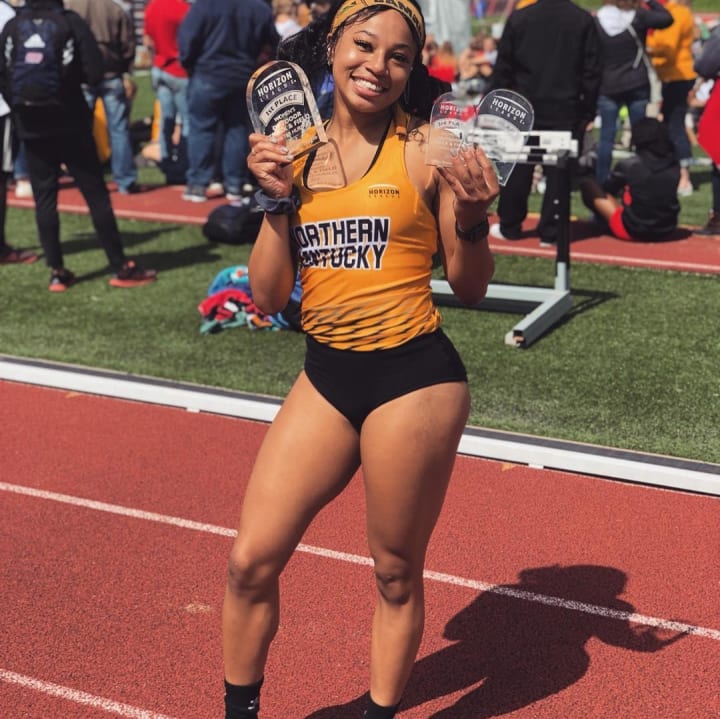 4. Kayla Thompson - Northern Kentucky, Sophomore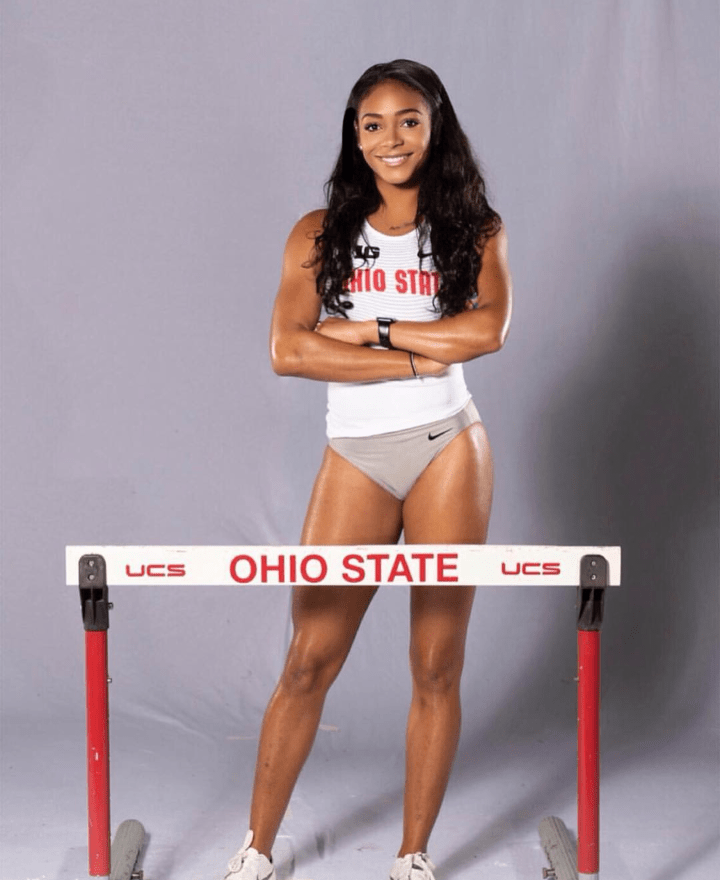 5. Morgan McKenzie - Ohio State, Freshman
All-Amazing Five: 400-Meter Hurdles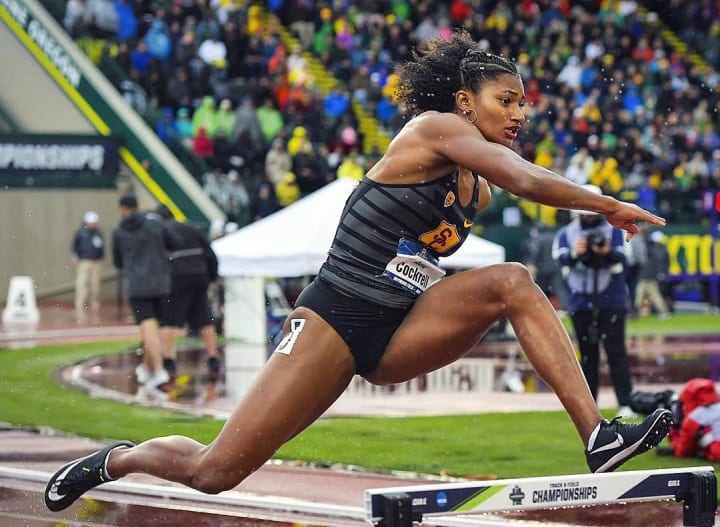 1. Anna Cockrell - USC, Junior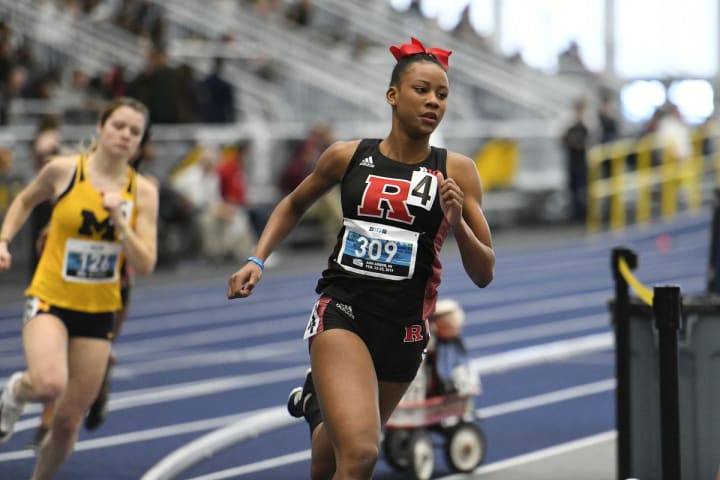 2. Reanda Richards - Rutgers, Freshman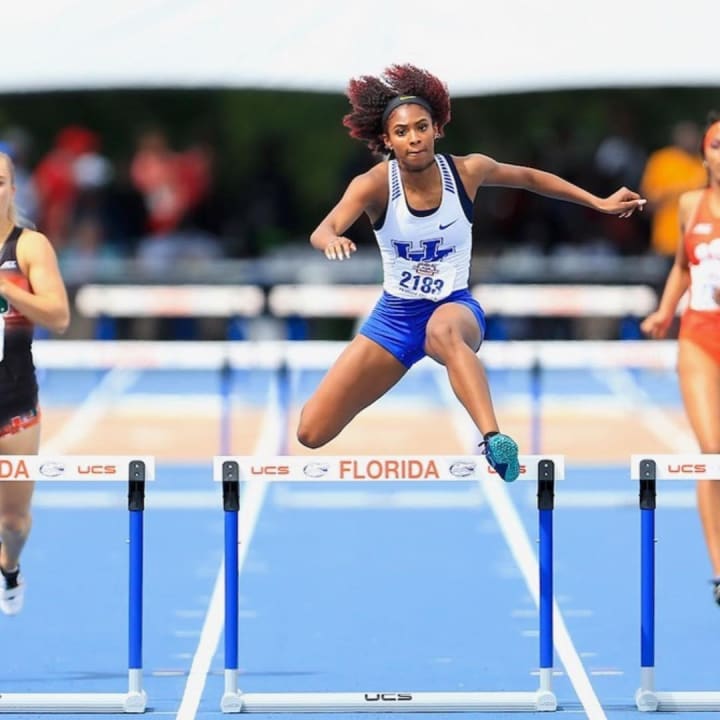 3. Masai Russell - Kentucky, Freshman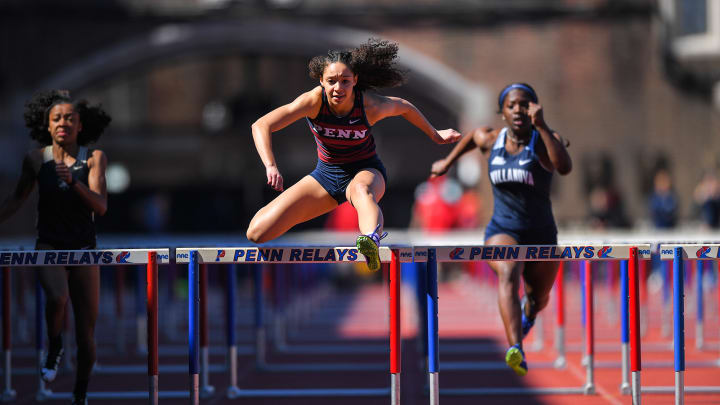 4. Skyla Wilson - Penn, Freshman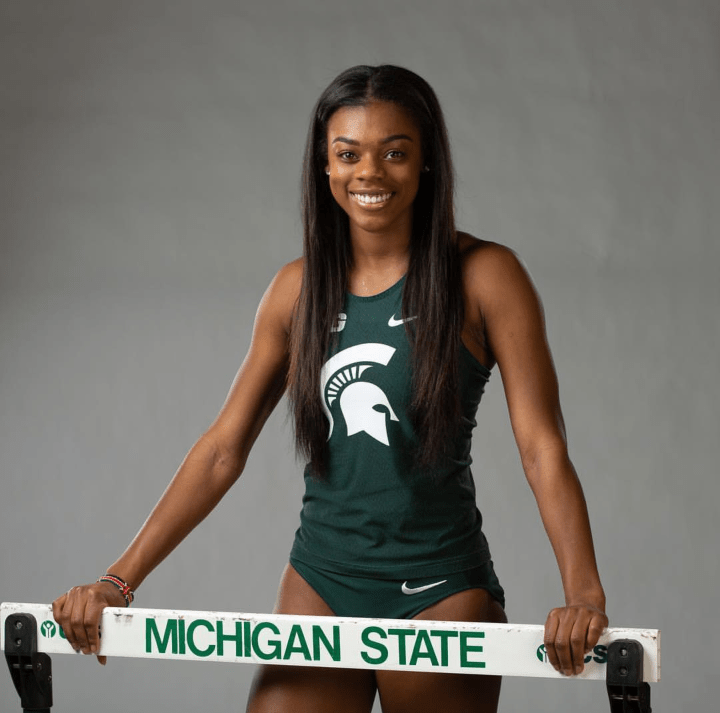 5. Taylor Mullins -Michigan State, Senior
All-Amazing Five: 3,000-meter Steeple Chase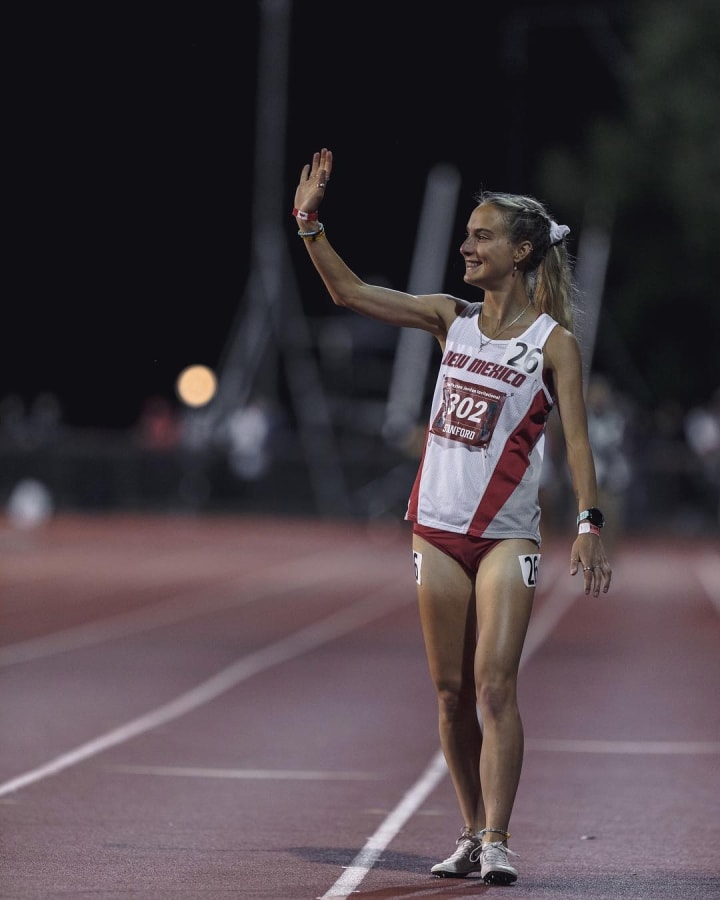 1. Charlotte Prouse - New Mexico, Junior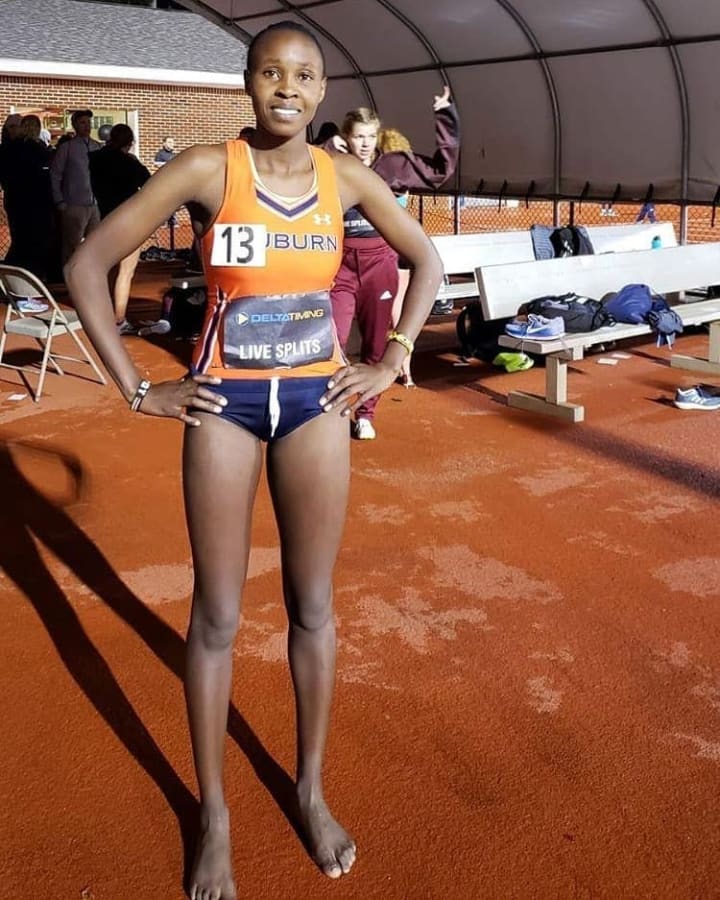 2. Joyce Kimeli - Auburn, Sophomore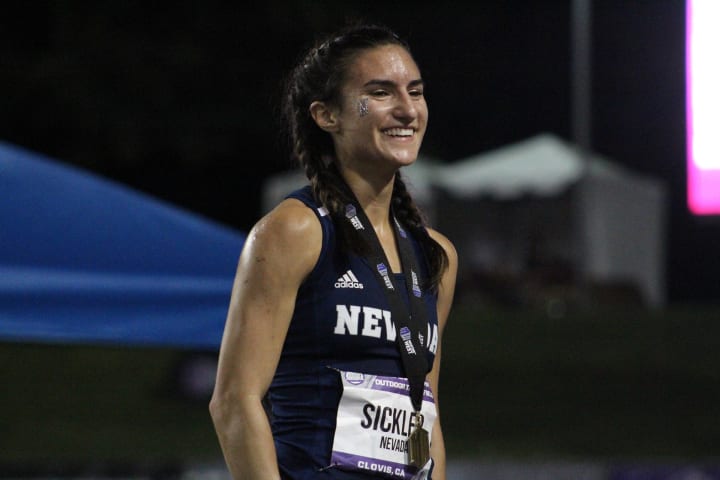 3. Lindsey Sickler - Nevada, Senior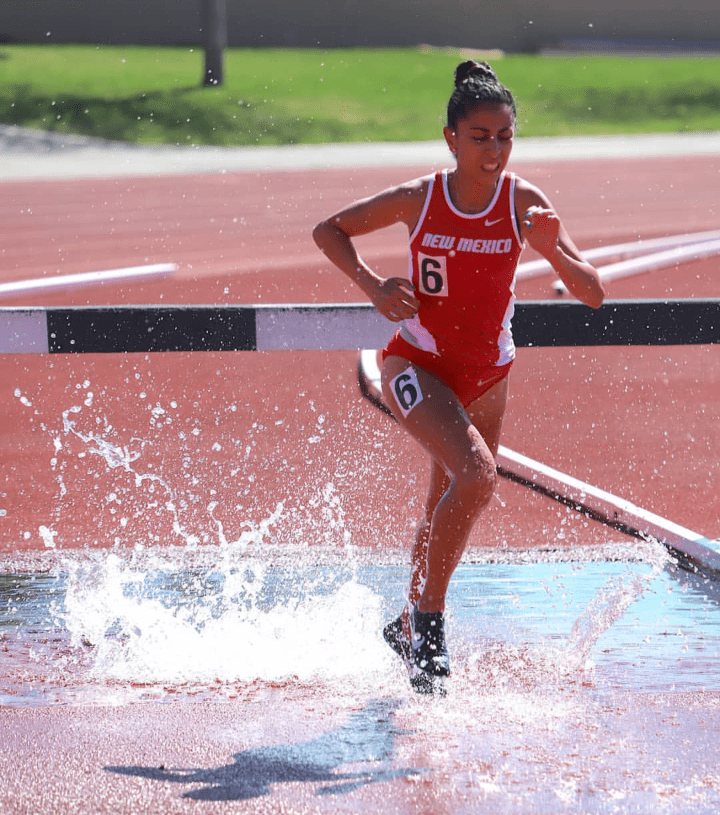 4. Adva Cohen - New Mexico, Sophomore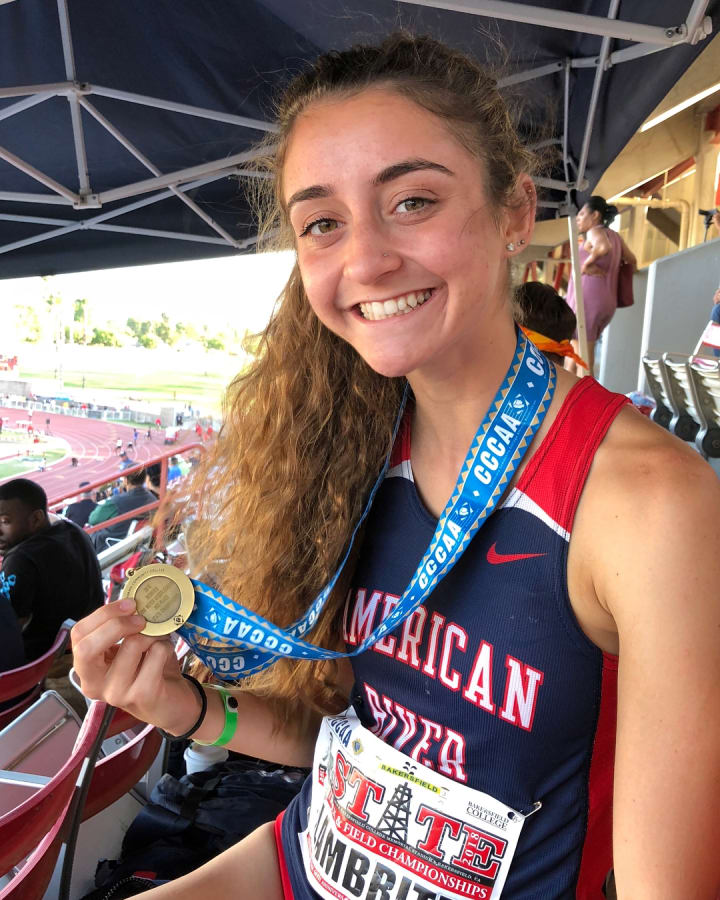 5. Haven Lambrite - American River, Freshman
All-Amazing Five: High Jump
1. Tyra Gittens - Texas A&M, Sophomore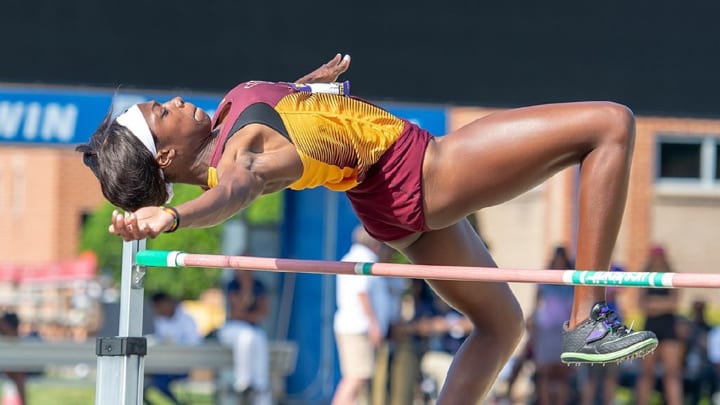 2. Quamecha Morrison - Bethune-Cookman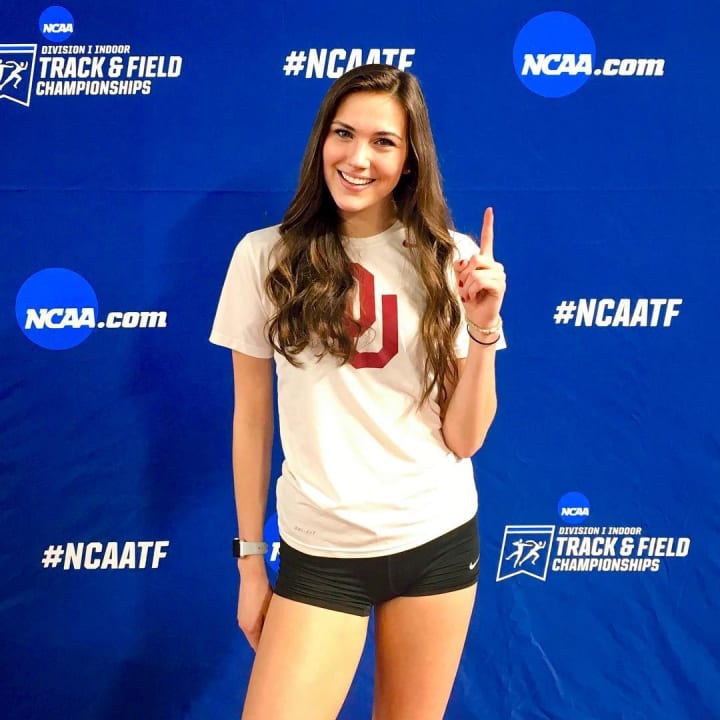 3. Falyn Reaugh - Oklahoma, Sophomore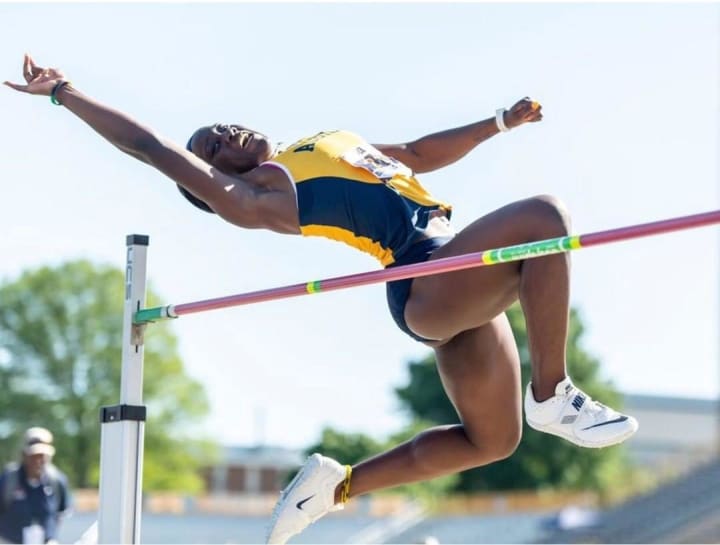 4. Paula Salmon - North Carolina A&T, Freshman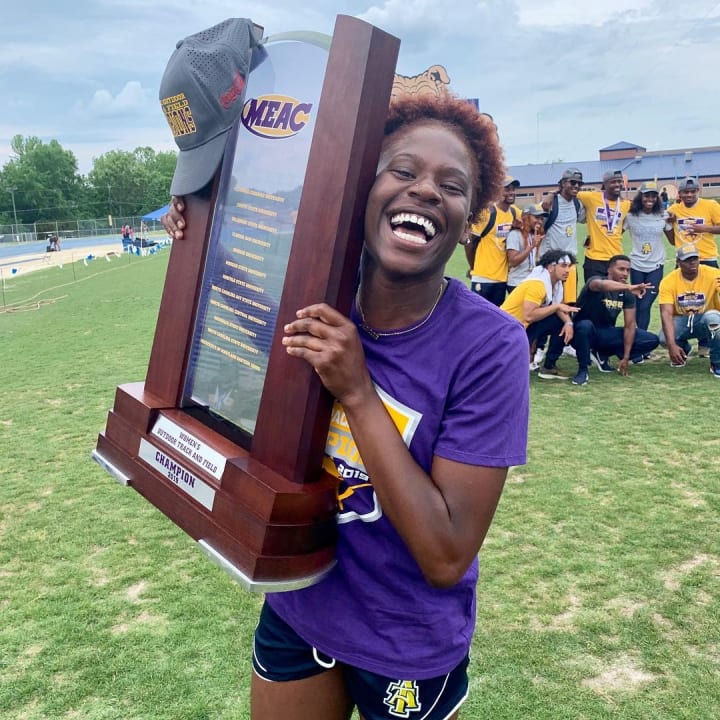 5. Nazah Reddick - North Carolina A&T, Sophomore
All-Amazing Five: Pole Vault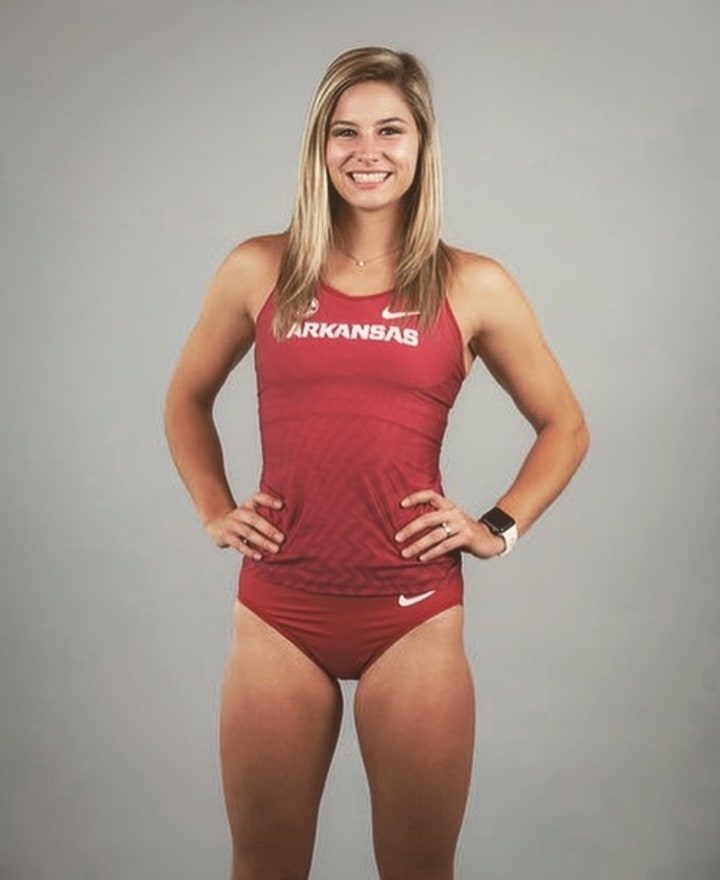 1. Alexis Jacobus - Arkansas, Senior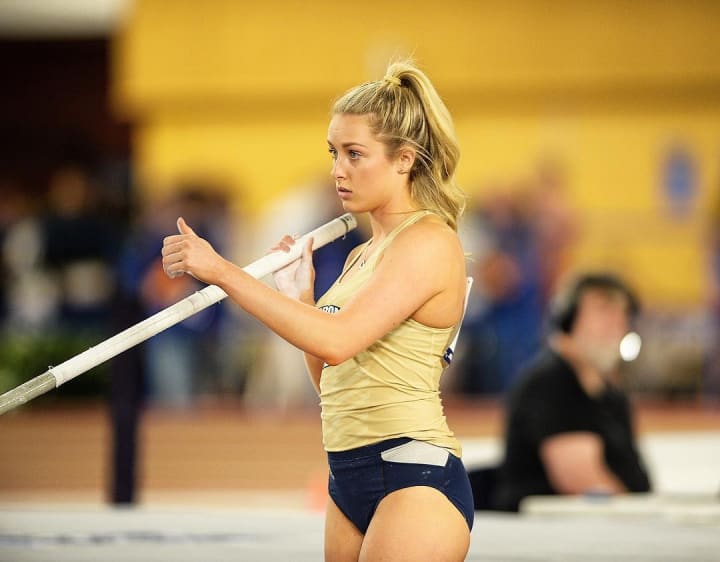 2. Lucy Bryan - Akron, Senior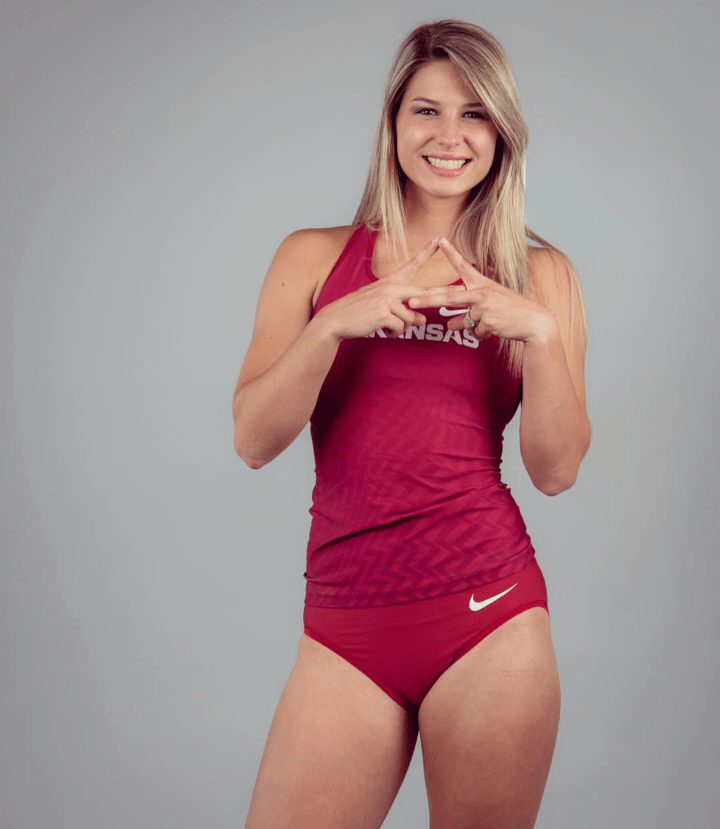 3. Victoria Hoggard - Arkansas, Senior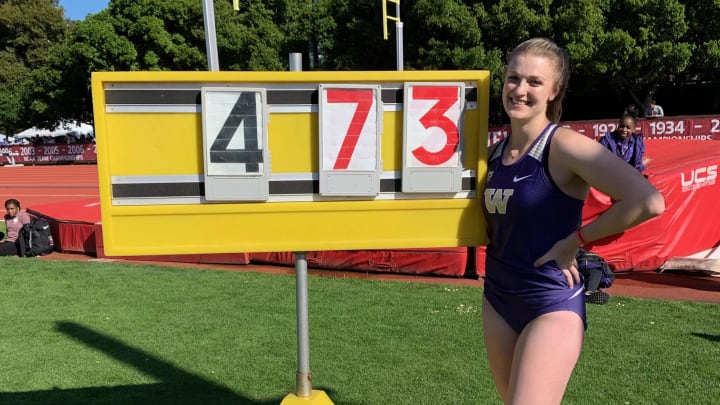 4. Olivia Gruver - Washington, Senior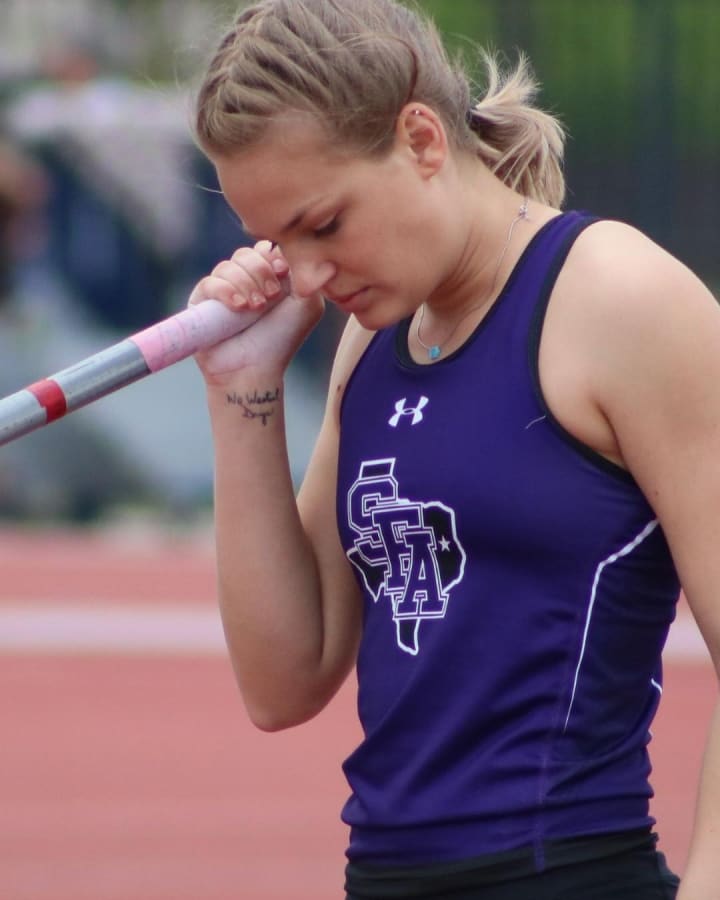 5. Madison Pecot - Stephen F. Austin, Senior
All-Amazing Five: Long Jump
1. Sarea Alexander - Incarnate Word, Senior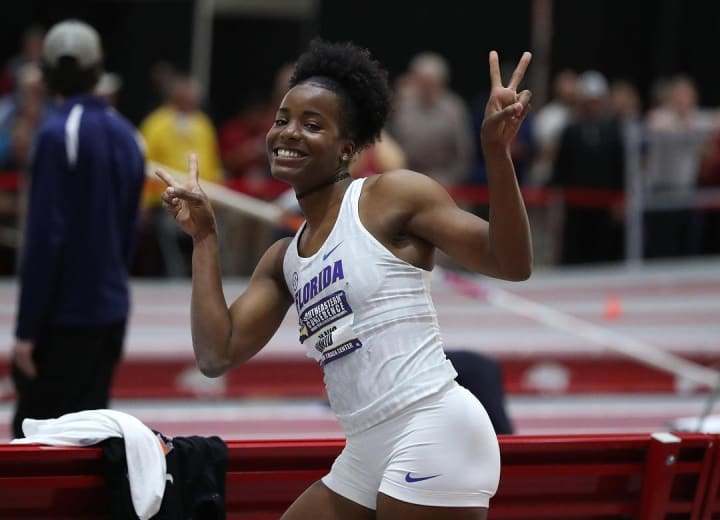 2. Yanis David - Florida, Senior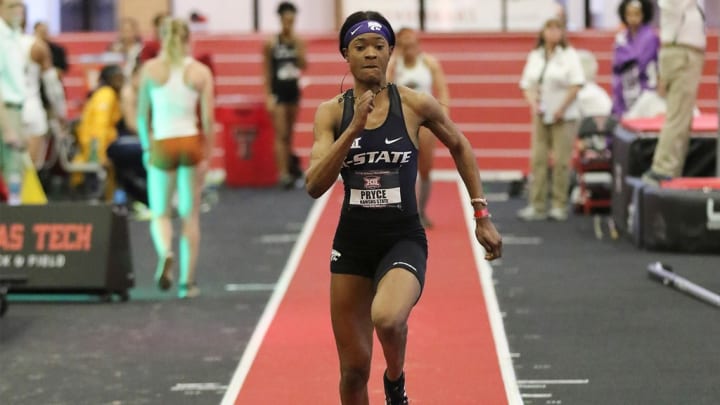 3. Taishia Pryce - Kansas State, Junior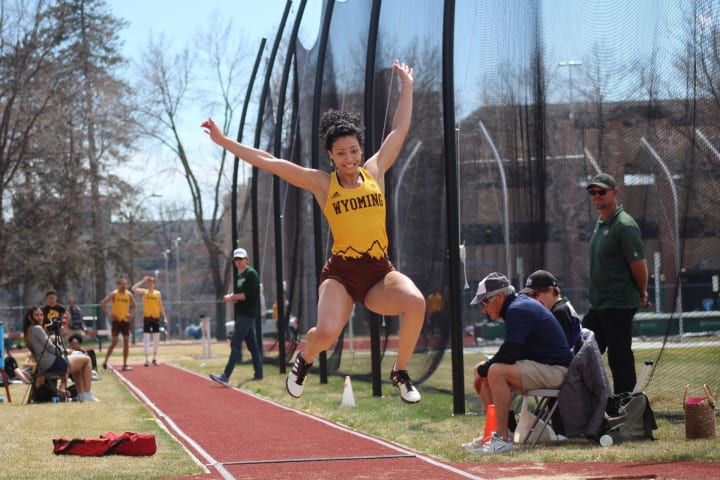 4. Jerayah Davis - Wyoming, Senior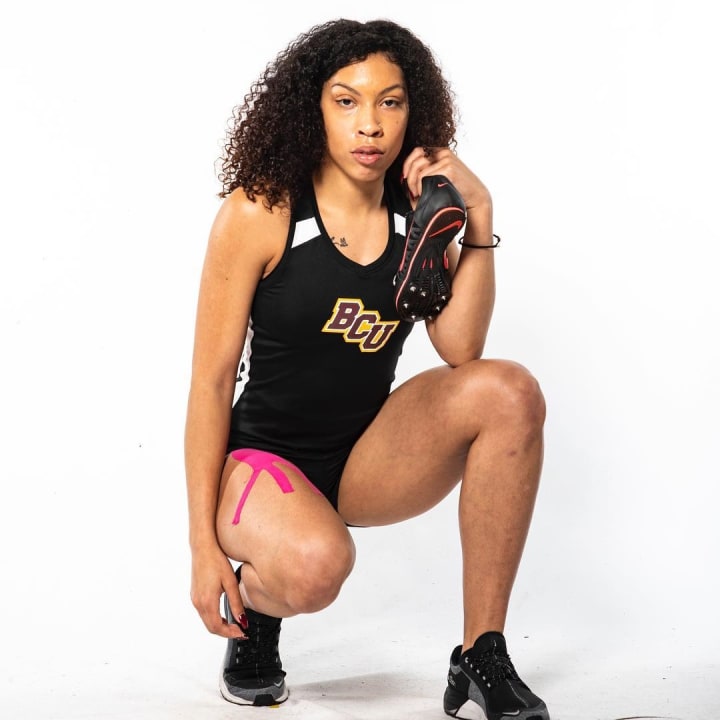 5. Gabby Collins - Bethune Cookman, Junior
All-Amazing Five: Triple Jump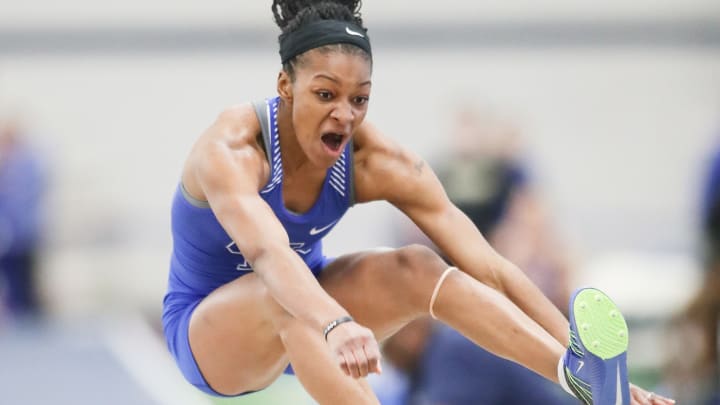 1. Marie-Josee Ebwea-Bile - Kentucky, Senior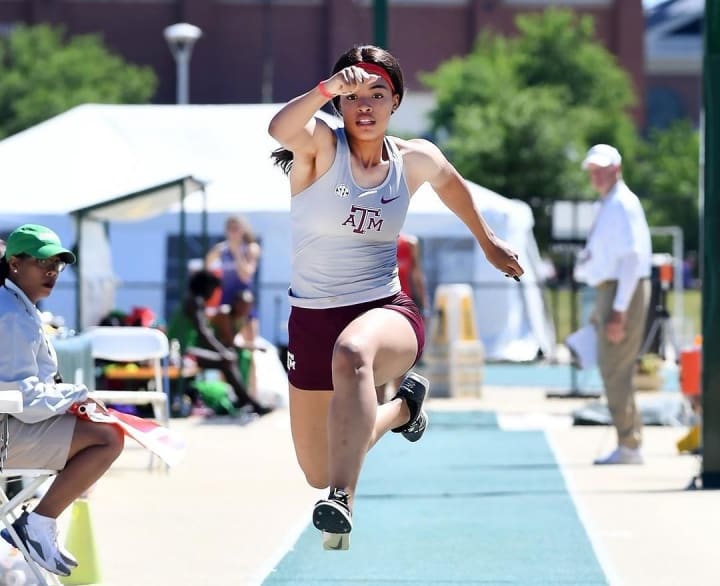 2. Ciynamon Stevenson - Texas A&M, Junior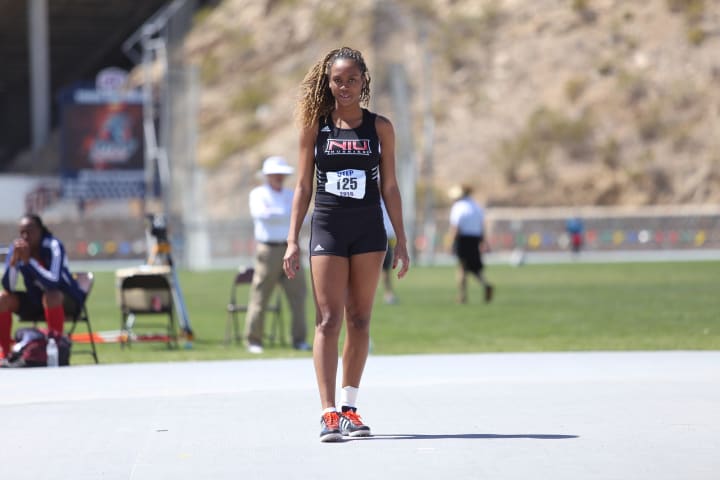 3. Jehvania Whyte - Northern Illinois, Senior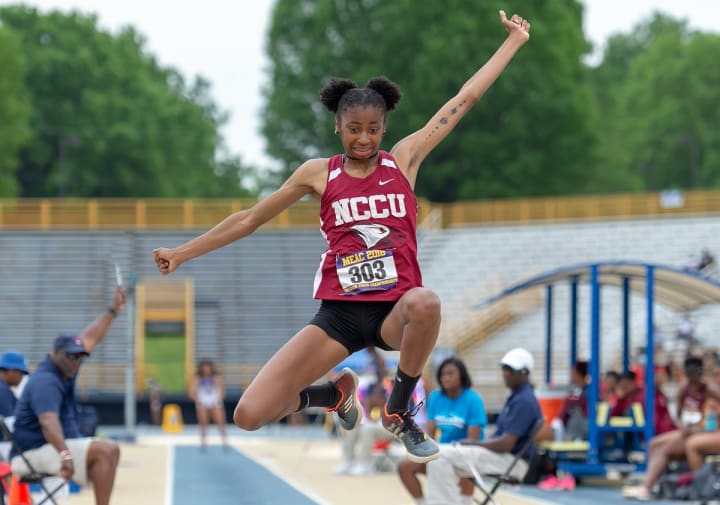 4. Bhrandi Crenshaw - North Carolina Central, Sophomore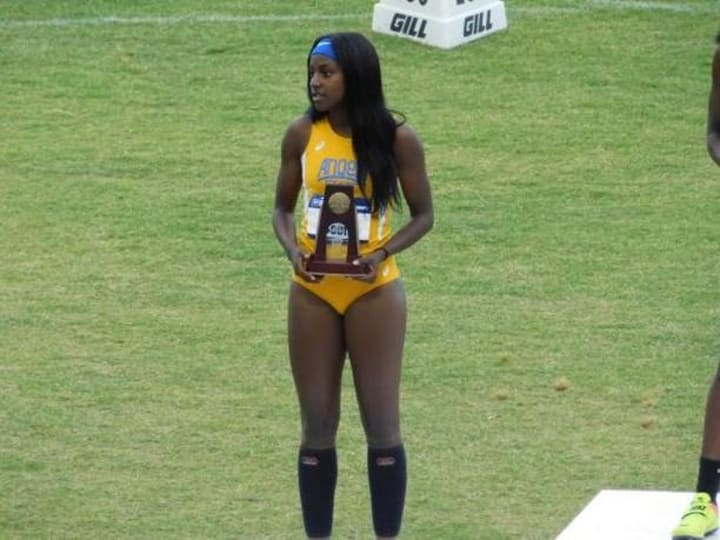 5. Trenadey Scott - Angelo State, Junior
All-Amazing Five: Shot Put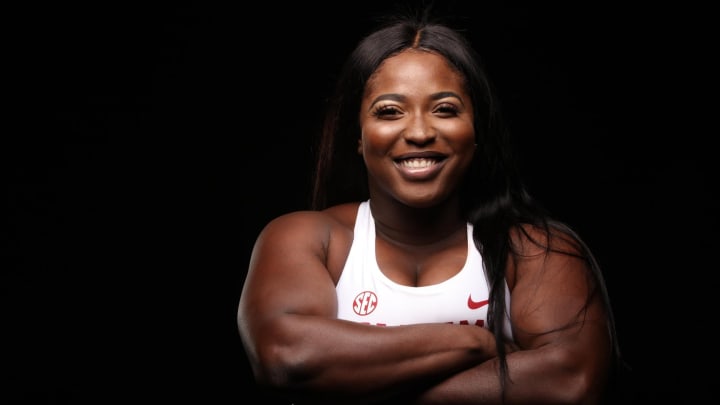 1. Portious Warren - Alabama, Senior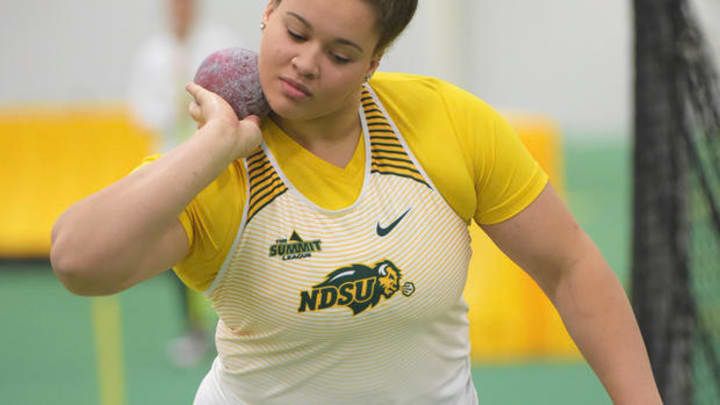 2. Akealy Moton - North Dakota State, Freshman
3. Aliyah Gustafson - Bowling Green, Senior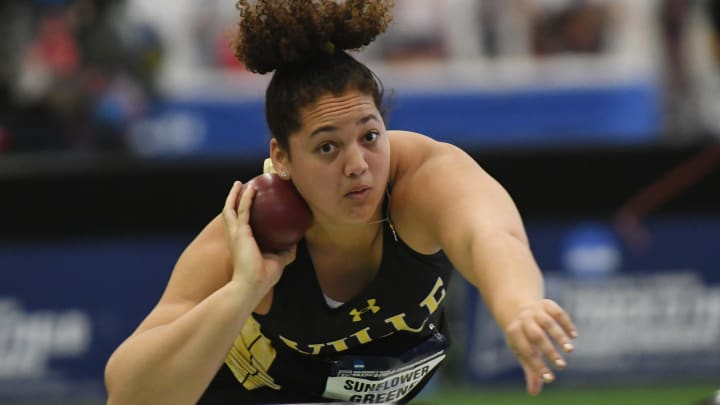 4. Sunflower Greene - Millersville, Senior
5. Rhea Thompson - Louisiana Tech, Junior
All-Amazing Five: Discus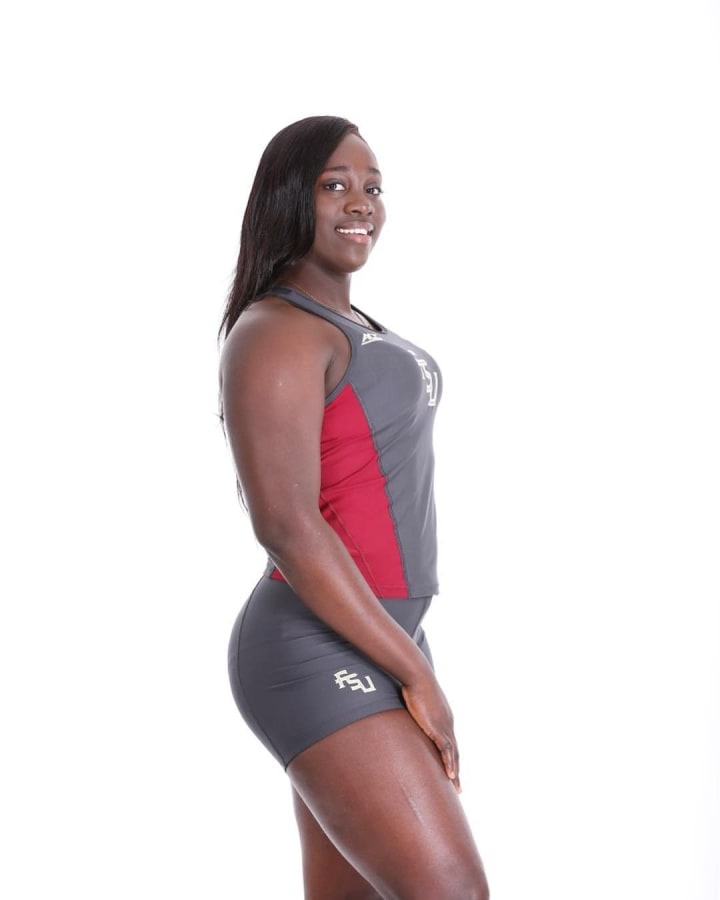 1. Shanice Love - Florida State, Junior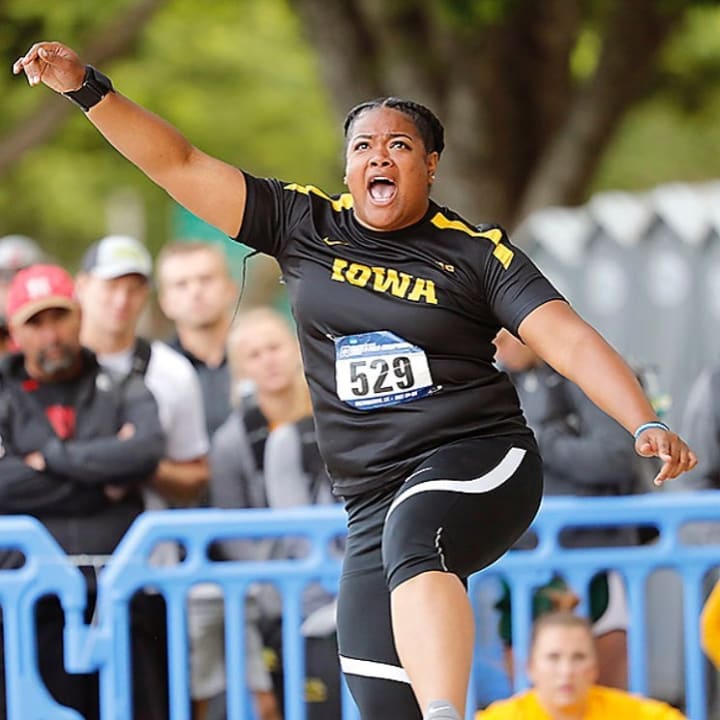 2. Laulauga Tausaga - Iowa, Junior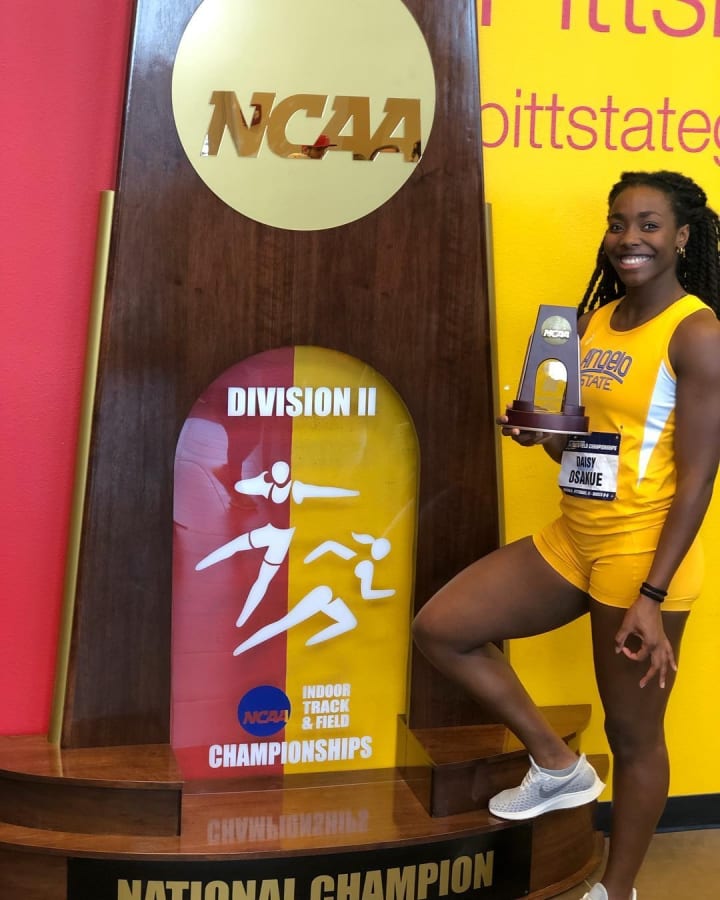 3. Daisy Osakue - Angelo State, Junior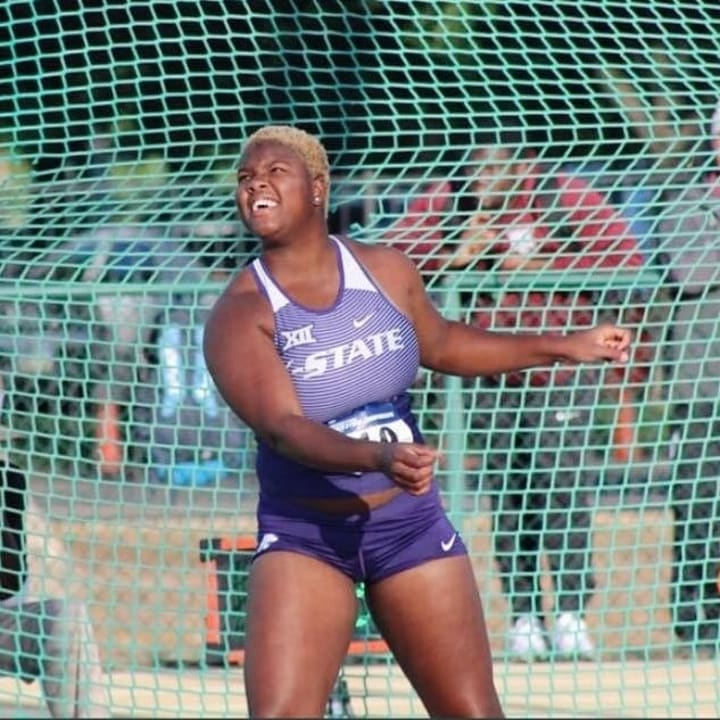 4. Shadae Lawrence - Kansas State, Senior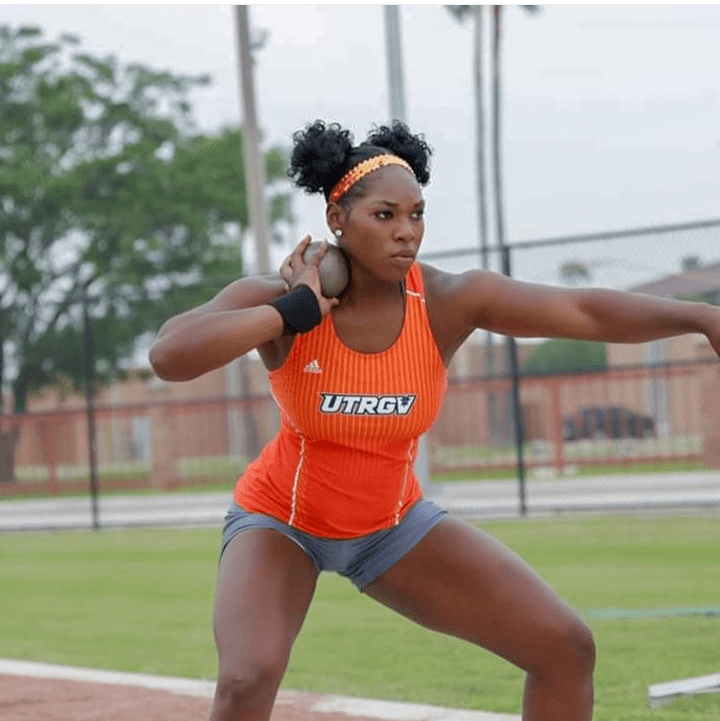 5. Diamond Thomas - UT-Rio Grande Valley, Senior
All-Amazing Five: Hammer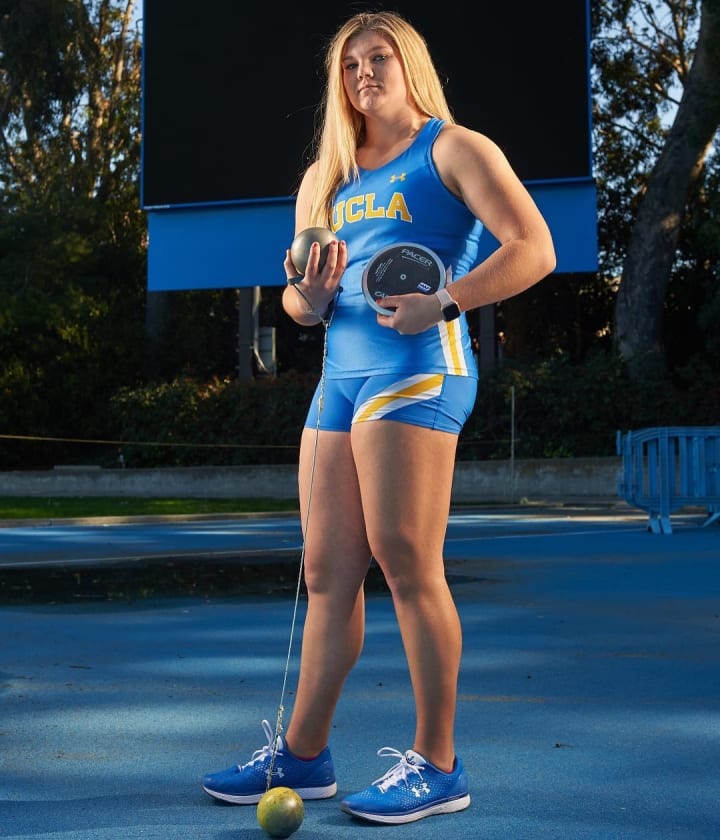 1. Alyssa Wilson - UCLA, Sophomore
2. Stamatia Scarvelis - Tennessee, Senior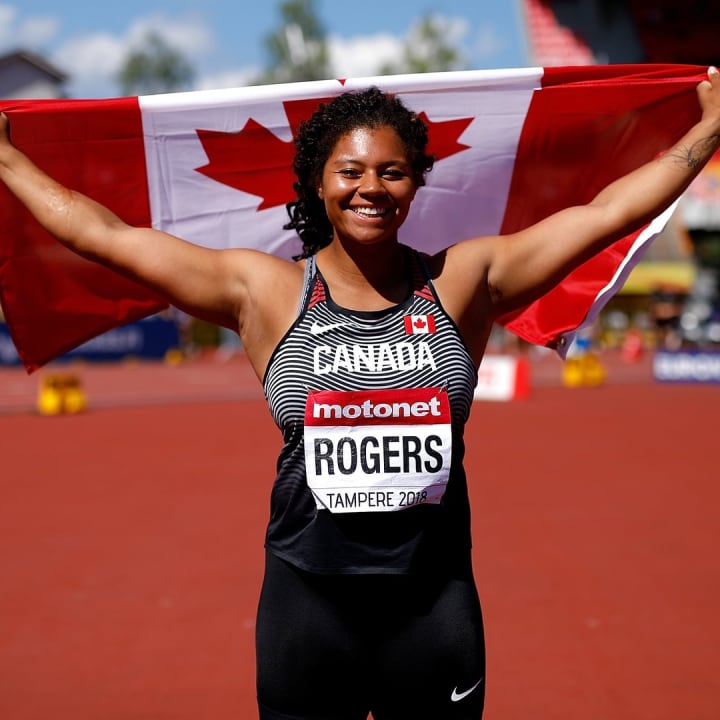 3. Camryn Rogers - California, Sophomore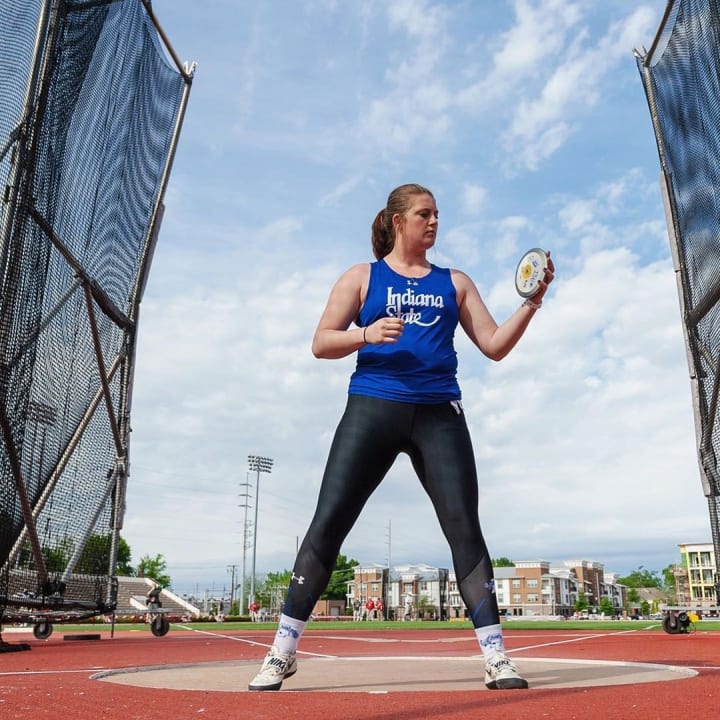 4. Erin Reese - Indiana State, Senior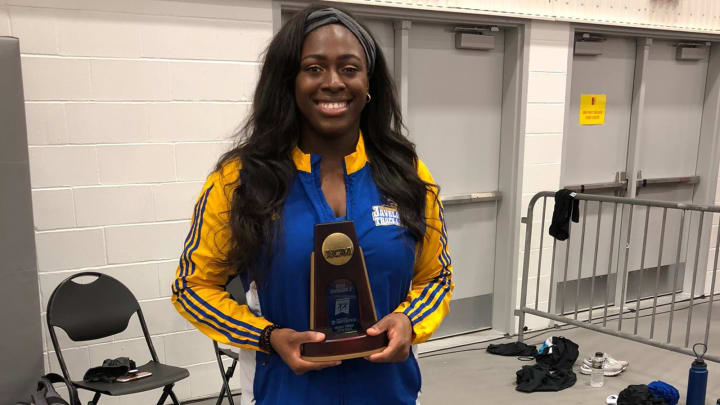 5. Racheal Somoye - TAMU-Kingsville, Senior
All-Amazing Five: Javelin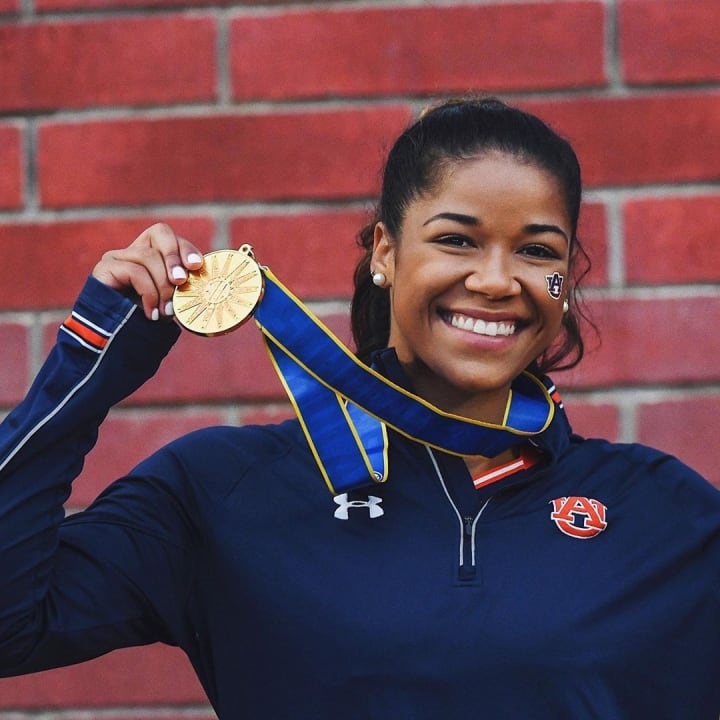 1. Kylee Carter - Auburn, Junior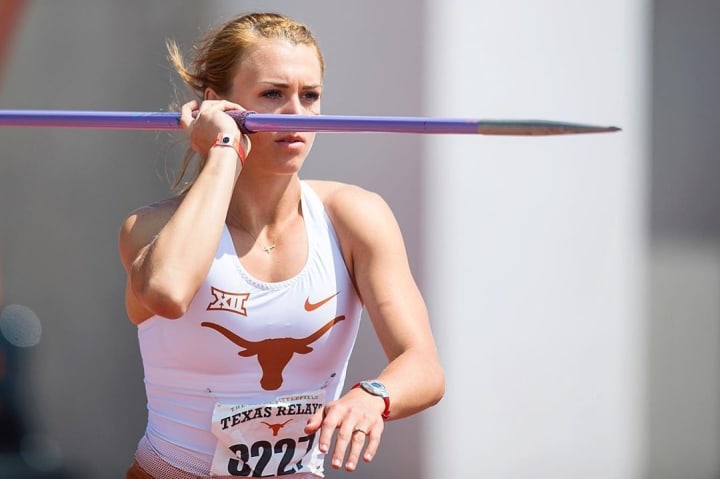 2. Ashtin Zamzow - Texas, Senior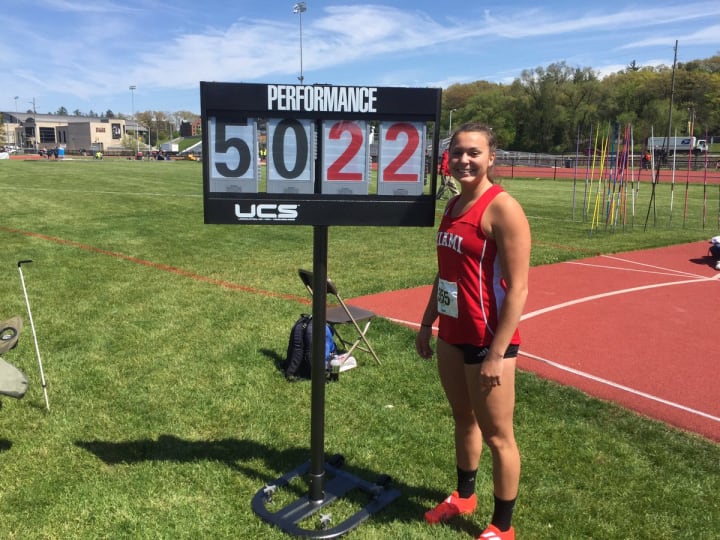 3. Danielle Collier - Miami (Ohio), Junior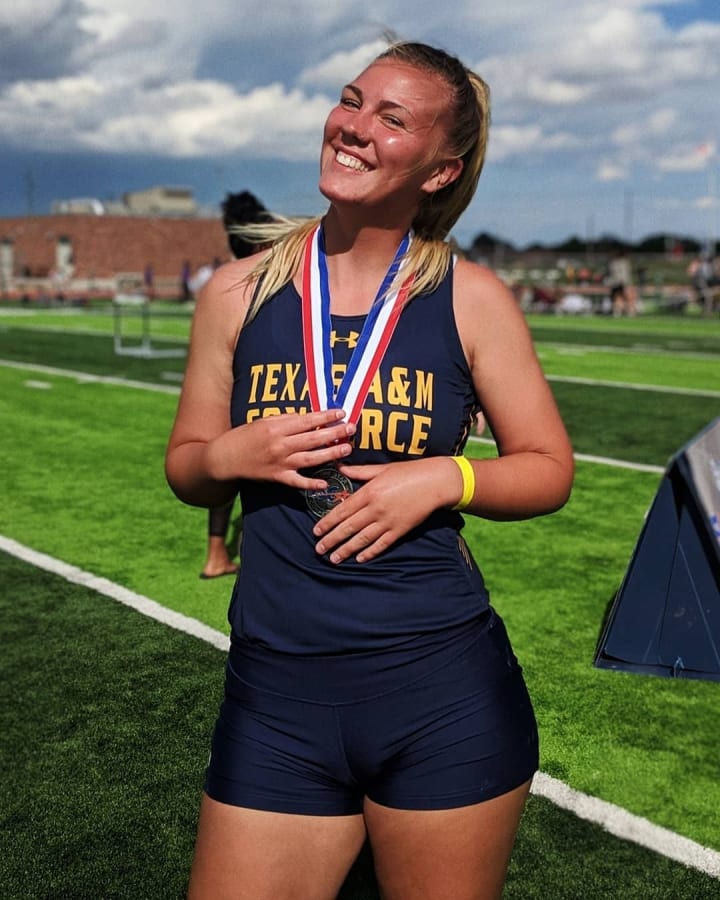 4. Tamara Susa - TAMU-Commerce, Freshman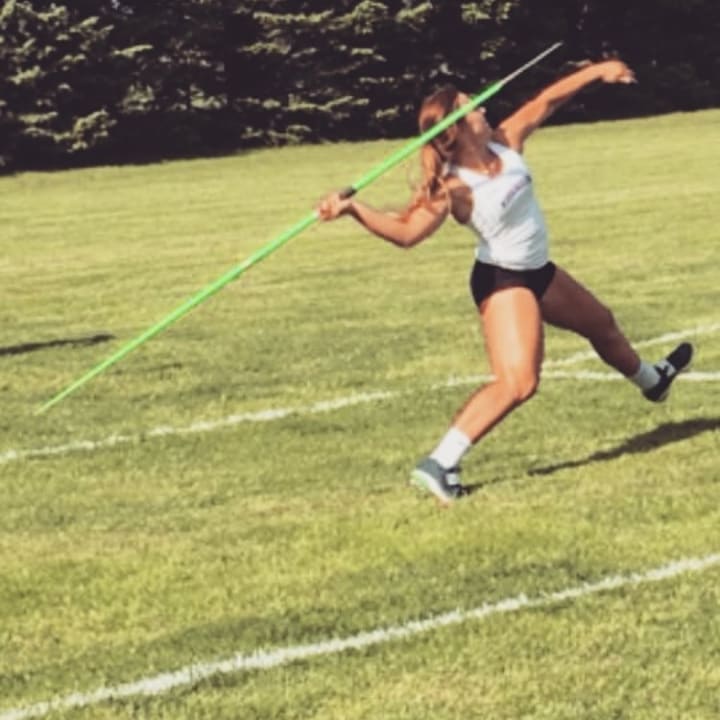 5. Kati Kneifl - Morningside, Senior