All About Messi
Messi's Talk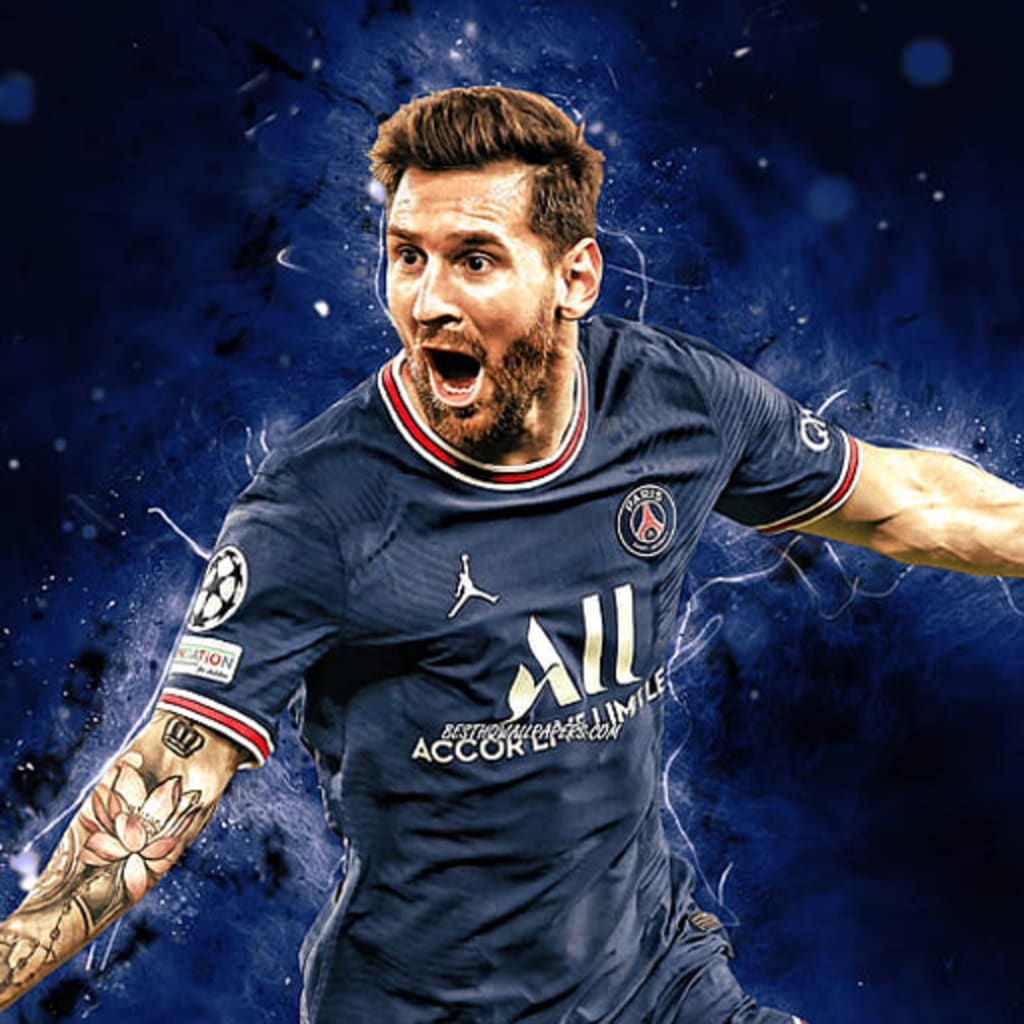 Lionel Messi is one of the most iconic athletes of the 21st century, and is widely considered to be one of the greatest footballers of all time. Born in Argentina, Messi has achieved unprecedented success at both the club and international level. Over the past two decades, Messi has won the Ballon d'Or (the highest individual honor in football) a record six times, and he has won numerous other awards and accolades.
At the club level, Messi has been a member of FC Barcelona since 2001, and he has been a prolific goal scorer for the Spanish side. He has scored over 570 goals for Barcelona in all competitions, and he holds the record for most goals in a La Liga season with 50 goals in 2011-12. He has also won four UEFA Champions League titles with Barcelona, and has been named the La Liga player of the year on four occasions.
Messi has also been a key player for the Argentine national team. He has been a member of the national squad since 2004, and has scored over 70 goals in international competition. He was a member of the squad that won the gold medal at the 2008 Summer Olympics, and he has also been part of four Copa America teams, winning the tournament in both 2008 and 2016.
Off the pitch, Messi is also known for his philanthropic work, having established his own foundation, the Leo Messi Foundation, in 2007. The foundation works to improve the lives of disadvantaged children, and it has raised over $40 million for various causes.
Overall, Lionel Messi is a living legend and one of the greatest footballers of all time. His individual accomplishments and philanthropic efforts have earned him a place in the history books, and he will undoubtedly continue to be an inspiration to football fans around the world for many years to come.
Lionel Messi is widely regarded as one of the greatest football players to have ever played the game. The Argentinian maestro has won an unprecedented six Ballon d'Or awards, five European Golden Shoes, and has broken numerous records for goals scored in both club and international matches. His achievements have made him one of the most recognisable athletes in the world and a sporting icon for millions of fans.
The first quality that makes Messi stand out is his incredible skill and technical ability. Messi has a remarkable talent for controlling the ball, and can dribble past defenders with ease. He is also an expert at passing, using his vision and technique to create chances for his teammates. His agility, speed, and balance allow him to move around the pitch quickly and accurately, making him a nightmare for opposition defenders.
Messi's mental strength is also remarkable. Despite the pressures of playing at the highest level, he is able to remain focused and composed on the pitch. He is able to make split-second decisions and read the game with ease, allowing him to make the correct decisions and take advantage of opportunities as they arise.
Furthermore, Messi's leadership qualities are second to none. He is a leader on the field and his teammates look up to him for guidance and inspiration. He is able to motivate his team and give them the confidence to go out and perform to their best. He is also a team player, often putting his own needs and ambitions aside in order to help his team.
Finally, Messi's passion for the game is undeniable. He loves football and it shows through his performances week in and week out. He plays with a determination and desire that few players can match, and his enthusiasm and excitement for the game is evident every time he steps onto the pitch.
All of these qualities come together to make Lionel Messi one of the greatest footballers of all time. His unique ability, mental strength, leadership qualities, and passion for the game set him apart from the rest. It is no wonder that he is considered by many to be the best player in the world.
Reader insights
Be the first to share your insights about this piece.
Add your insights