Aaron Rodgers Deserves Better Than This (and He Could Have Had it Years Prior)
The Green Bay Packers are 3-6 at the halfway mark of the 2022 season, after an embarrassing loss to the Detroit Lions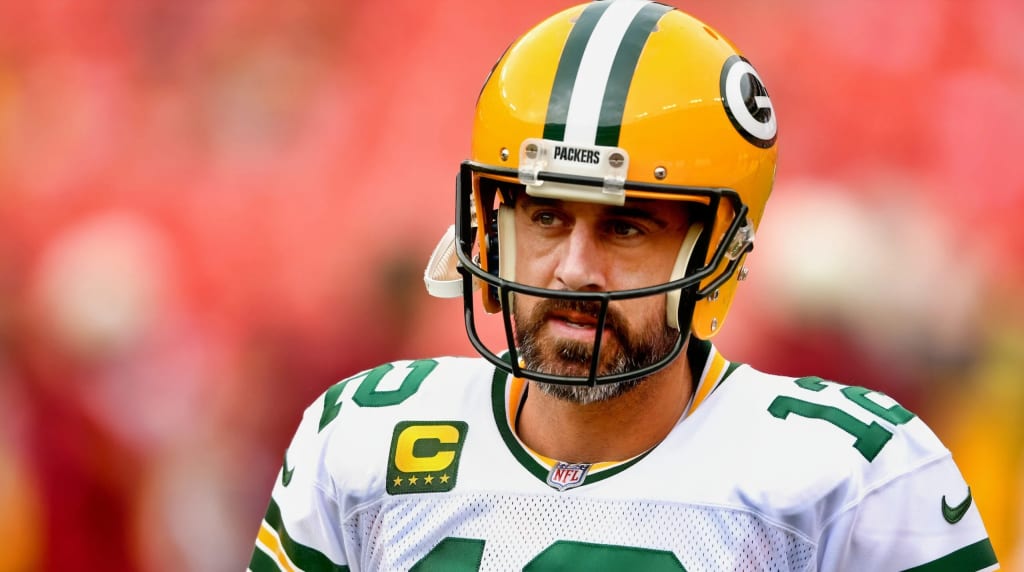 I've said this many times; I am numb to the immense amount of incompetence that Aaron Rodgers is surrounded by, have been for years. I'm just used to it. So is Rodgers. But much like Rodgers, just because I'm numb to it doesn't mean I have to like it. This week was supposed to be the start of something good for the struggling Green Bay Packers, who lost four straight entering Week 9. The Packers were facing the Detroit Lions, which is the NFL's way of giving this team a free gift-wrapped win. Instead, what happened was mistake after mistake after mistake, which resulted in the Packers somehow having no points by halftime against the 32nd ranked offense in the league! Per usual, Rodgers fought his way back, but because he had even less targets than usual (Romeo Doubs got injured earlier in the game), it wasn't enough. The Packers actually lost, 15-9, to the Lions.
Normally, I'd wait until my usual weekly recap for this, but I just can't. As a Packers fan, I'm too fired up and too upset to hold this to just a mere paragraph. Am I angry that the Packers lost to the Lions? Yes. Am I angry that the Packers are 3-6 halfway into this season? Yes, but not for the reason you think. Because I have some news for you: this bad season was coming. It was. This bad season was, if you think about it, years in the making. I'm pretty sure other Packers fans sensed this as well, but tried their best not to believe it. So yeah, I'm upset over this 3-6 record, but the thing that upsets me the most? This bad season could have been prevented years ago.
After Rodgers led this team to Super Bowl XLV, Mike McCarthy spent the years that followed turning this team into a complacent mess. It didn't matter to him, he had the best QB in the league carrying him and that defunct defense to deep runs. Nice, but even that runs out. McCarthy got his well deserved pink slip on December 2, 2018 (which just happened to be Rodgers' birthday), though he should have been axed about a year or two earlier. In any event, Matt LaFleur took over in 2019, and things were good. But when one problem is solved, there's still others that don't really get fixed.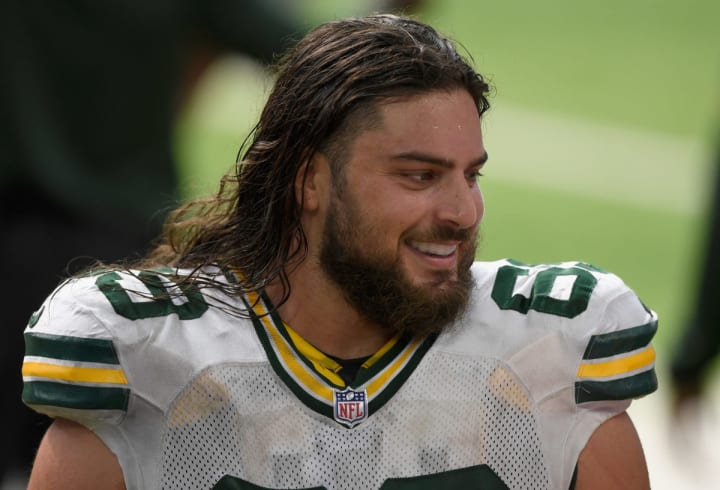 David Bakhtiari should not be a Packer. Not one bit. When the Packers had money to burn, we decided to literally waste it giving this guy a big time contract extension: four years, $105.5 million. As bad as we needed another receiver, we decided to chuck money at one of the most incompetent players on the team. The Packers have the worst offensive line in football; been the case ever since Rodgers became a starter. Bakhtiari is the biggest problem. For one, I can't go one Packers game without hearing an official announce, "Holding. Offense #69." Secondly, he is always leaving Rodgers hanging to get sacked. He can't protect anything, he can't stay healthy, yet the Packers are giving him an extra $26 million per year to be absolutely useless. That's money we could have used to get Rodgers another receiver--something the Packers needed!!!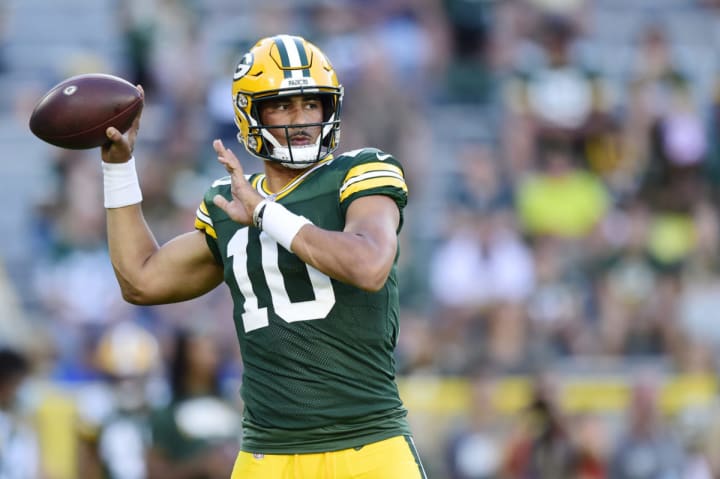 Speaking of unnecessary, let's talk about Jordan Love. It still angers me that the Packers actually drafted Love, because out of the many things we needed, a quarterback was not one of them! Even worse, this was done behind Rodgers' back; he wasn't informed at all. Now I read comments like, "Now Rodgers knows how it feels." No. Not the same thing. I'm 100% sure that Brett Favre received a heads up back in 2005 when Rodgers was drafted, plus at that time, Favre was going back and forth with his whole "retirement" schtick. Rodgers did no such thing in 2020.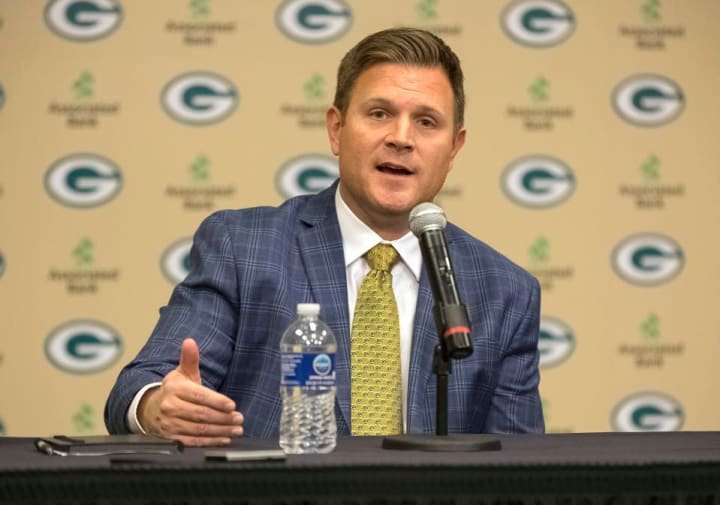 Hockey fans who have read some of my stories know that I've been critical of the job that Kyle Dubas has done as the general manager of the Toronto Maple Leafs. The same can definitely be said about the Packers' GM, Brian Gutekunst. Seriously, how does this idiot still have a job? For one, he's the one who drafted Love and didn't have the decency to talk to Rodgers about it. And don't get me started on his perennial trade deadline complacency. At least the other years, we had Davante Adams, but even so, he needed another good WR catching passes with him. However, Gute decides to make the ultimate genius move and trade Adams for peanuts to the Raiders, and then when this year's trade deadline comes, he sits there like a lump yet again, not even trying to give his all to get a receiver. Gute can't even fathom the thought of trading away his precious draft picks, so if that means Rodgers has to suffer for yet another year, then so be it.
Here's the worst part about this: the NFC is quite weak this year. When the Packers were winning 11-13 games a year, the NFC was full of proverbial sharks. For the first time in years, the NFC is weakened, yet the Packers can't take advantage of it because of past years of complacency. Rodgers had stayed strong for all of this, but it's even getting to him; I seriously think he's become mentally exhausted from carrying this team on his back for so long, and it didn't have to be this way. All of this was preventable. What's happening to the Packers this season was preventable. It's why I feel so bad for Lamar Jackson, because he's going through the same thing now with the Ravens. At least Lamar has two things over Rodgers: youth and time. Lamar has plenty of time to have something good happen for him--either the Ravens will pay him what he deserves, and he'll get players around him, or he'll go to a better team and start building his legacy.
As for Rodgers, well, his legacy is reaching the final chapters, and we don't know when the end is coming, but it is coming. He'll be 39 in December, and I severely doubt that he'll take the Tom Brady route and play until he's 45. Aaron Rodgers will already go down as the greatest QB in Packers history, and that is really saying something, as that history is over a century old. He'll have the numbers, he has the ring, and he has the moments. It just should have been more fruitful for him. As for this season, well, a lot of Packers fans are waving the white flag. I'm not. Here's hoping we run another table.
About the Creator
Born on March 18, 1985. I am an avid fan of sports and wrestling, and I've been a fan of female villains since the age of eight. Also love movies--especially comedy and horror--and among my favorite TV shows are The Simpsons and Family Guy
Reader insights
Be the first to share your insights about this piece.
Add your insights