A Speech For...
Track and Field Banquet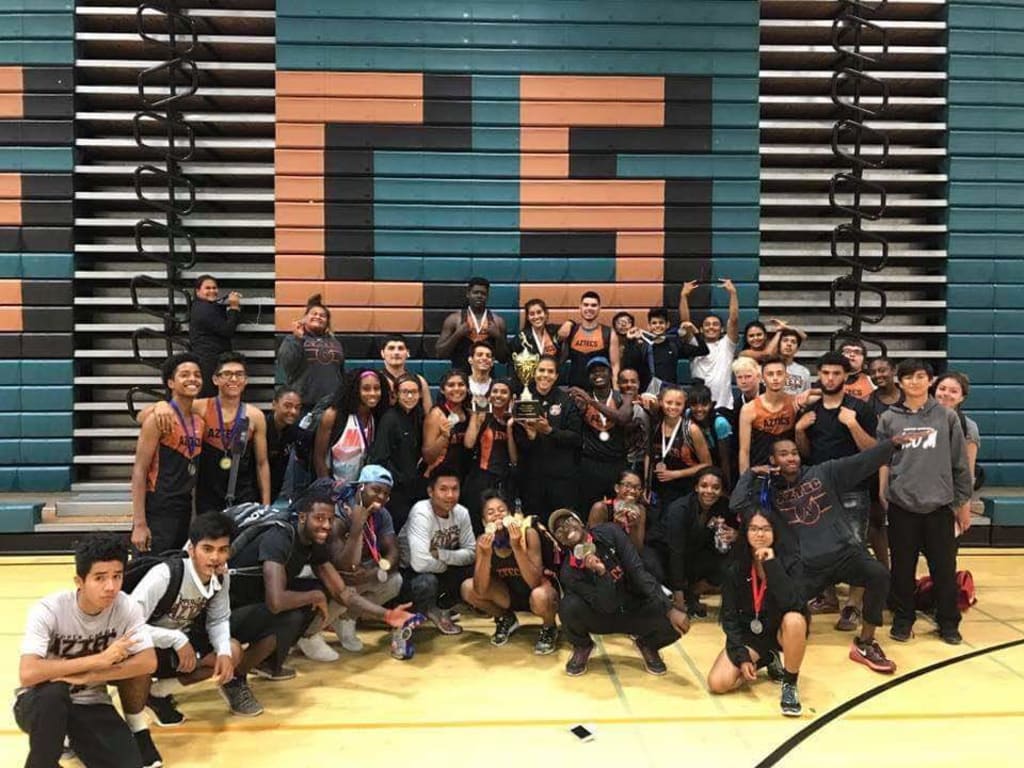 Good evening. First, on behalf of my teammates, I would like to say thank you to the coaches, trainers, athletic administration, and parents for all of your unwavering support. Let's remember why we ran: I remember in the seventh grade being told I could be one of the fastest girl's in distance. At the time, I never truly believed that because all I wanted to do was play basketball. Play ball everyday. That was my true passion. Because of that one person who told me that they believed I had true potential in running, I'm here standing in front of all you. That one person left an impact that made me become a runner. I am not here to tell you every part of my story as to why I started running. Rather, to tell all of you that you can be that one person to impact someone's life. It starts today, with what you have, your one voice, your one action. It's you.
Anyway, tonight, we recognize the achievements of a number of individuals, but I want to say congratulations to everyone. Being an athlete is no easy task. To my fellow seniors, it's been a great season and good luck in your future. For those of you who have more time here, I urge you to remember why you ran. Run for yourself, run for your teammates, run for those who are unable to run, run because coach wants you to run. And make sure to cherish every season, every race, every practice; it'll be over a lot sooner than you realize.
Coach, thank you for letting me say this and everyone have a great evening.
Extra
Fidgeting in my chair, trying my best to control my nerves. I looked to my coach sitting across the table from me and I asked, "I want to say something to my teammates and to those around us. Coach, is it possible?"
Her smile was wide and big, she replied, "Of course, sweetie! Make sure to go up there when the coaches are giving out their speeches." Hearing those words gave me the confidence to go up on stage and to say it with heart. As the moment was approaching towards the end of their speeches, I was thinking twice of what to say—maybe, after all, I shouldn't go up on stage.
However, deep inside of me said, "Inspire others with your story. You got this. Breathe." All of the coaches had said their final word of their speech, and I immediately got up from my chair and walked in the direction of my coach. I recall politely grabbing the microphone from my coach and saying word-for-word (the speech above) to all those who were presented on that day. One thing I learned was to regret the things you didn't do in the life that was given. I had the option of staying put and not saying a single word, or I had the option of speaking from the heart and inspiring my teammates, my coaches, or the people that were present. I don't want to look back at the past and wish I could've, should've, or would've done it. This is what I also remember: Don't be afraid to try new things because, after all, life is about growing out of your bubble and growing into the best version that you can be. Now, it's your turn to share your story with others. Would it be great or would it be average? You decide. I'll end this off with the following amazing quote:
"Do not be afraid. Always be brave. Defend life!" —St. John Paul II