A number of NBA players spit out replay food and lodging, but sparked outrage!
The well-fed man does not know that the hungry man is hungry!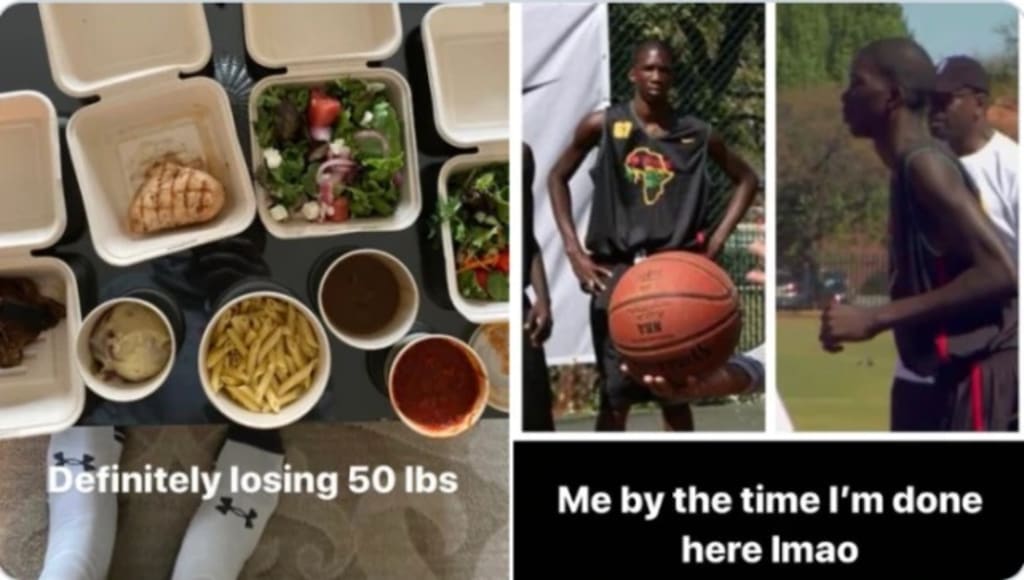 With Joel Embiid's nature, if he is unhappy with something, he will not hide it. Not long after arriving with the team at the NBA resumption site, Embiid, in isolation, received his first boxed lunch at Disney Orlando and he was disappointed. The Great One put together a box lunch buyer's show and a photo of himself years ago as a bone-thin man and posted it on his social media platform.
"Lost 50 pounds!" "By the time I say goodbye to this place, it will all look like this."
76ers rookie Matias Sable, even more, pathetic than the Great One, only had grilled chicken breast, macaroni, and a small bowl of soup, and even more tragically, he didn't even have utensils and had to grab them with his hands.
The Greatest is not the first person to be defeated by the Disney box lunch, among all NBA players, Nuggets guard Troy Daniels is the first person to sunshine box lunch. The mysterious staff member, left a bag of food at the door of his hotel room with a menu listing all his food for the night: salad (fresh leafy greens, watermelon, pickled purple onions, goat cheese, raspberries in vinegar), pasta salad, grilled chicken, fish, cheese and butter polenta, and grilled vegetables with pasta. Sounds not bad, but if these dishes are packed in small plastic boxes, or plastic bags, set out is another feeling, the style is not very familiar, and there is an illusion of eating airplane meals.
Thomas Jr. saw Daniels' tweet and also came to join the fun, leaving a message saying, "Let LeBron eat this stuff? No way." JR Smith, who just joined the Lakers, also complained in his broadcast that the hotel should not send junk food to the players' rooms.
"You want us to eat this junk?" "Dude listens, you pay for a Ferrari, and while you want it to speed like a Ferrari, you keep filling it with the same junk oil that Chrysler uses."
JR's teammate, Rondo, didn't say anything about the food, but wasn't very happy with the accommodations, saying that the hotel provided by Disney looked like a Motel 6 (cheap motel).
The speaker has no intention to listen. After seeing NBA stars focus on trolling Disney food and lodging, American netizens quit.
"Look, Rajon Rondo, this room is better than your jump shot, what are you complaining about?" "I'd love to stay at his place, but all the Motai 6s I've been to, all of them look like this."
"Most Americans can't even afford to stay at a Disney hotel for one night. 14% of the population is unemployed and people stand in long lines for hours to get food on the dole. Rajon Rondo, the pompous, spoiled fool, actually took his Disney hotel room and compared it to the Motel 6." "NBA players who play in replay land, don't be a doll and cry over the house there. No one is begging you to come. Act like it and stop complaining."
Many netizens believe that these complaining NBA players are completely in the dark when the epidemic is raging, countless people are unemployed, and crowding relief stations.
"NBA players with deep pockets, during a global epidemic, complain about the size of their rooms and what they eat for 18 meals a day, all without realizing that even their minimum standard of living exceeds the highest standard of the poor." "NBA players, you're complaining that the food is not tasty when others can't even eat; you're complaining that the rooms are not good enough when others are homeless." "You guys are lucky enough that the season wasn't canceled. Take advantage of it, but also eat it, don't scream!"
Some netizens do not understand what time it is, the players have spare time to count on how well they eat and live.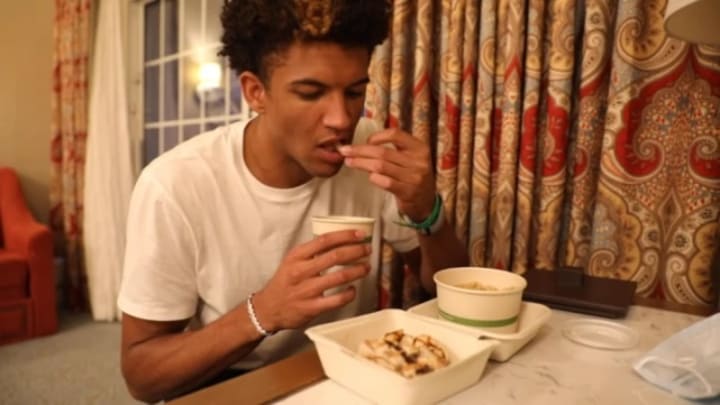 "NBA players, you are headlong into the heart of the epidemic, there are a lot of things to worry about you, it is not yet the turn to discuss standardized hotels." "It's kind of sad to watch a bunch of adults out there complaining about hotel conditions, meals, and entertainment." "Dear NBA players, listen, I know you're used to living a life of luxury to the extreme, and this may not be as good as it could be. But a lot of you are having a tough time right now. So if you guys complain, just say a few words in private and be done with it."
It should be noted that according to the NBA's replay policy, players who have just arrived at the replay site are required to be quarantined for a few days, during which time players are not allowed to leave their rooms and can only eat boxed lunches from the hotel.
But after the quarantine period, the players will be able to go to several restaurants in the Disney park to eat, when the quality and taste of the meal will be significantly improved. Players who are not used to eating can even hire a chef at their own expense to open a small kitchen for themselves. However, then again, not every NBA player is so picky. This season's best rookie hotshot and Grizzly point guard Morant responded to those complaining peers across the board.
"My room is fine, my food is fine, and I'm not a pampered person, so I can live with anything."
Tough guy DeMarre Carroll, too, was happy with the hotel food, proudly showing off his rations in a video he posted.
"They're so flashy on Instagram, and for where I come from, these dishes are pretty well done and delicious. (To be able to eat these) I don't even know if I'm dreaming."
Celtics forward Jaylen Brown feels that it's simply not worth the distraction of something as trivial as room and board.
"We know the current conditions, they may not be as good as what we're usually used to, but there's no point in complaining." "I know that many of us come from average backgrounds and we should be focusing on more important things. Instead of getting distracted by trivial things, we should step up and use our platform to make a bigger impact."