A Few Tips for New Snowboarders Trying It out for the First Time
Snowboarding, like all winter sports, attract more newcomers each season. Those of you thinking about trying the best winter sport for the first time can always use some tips.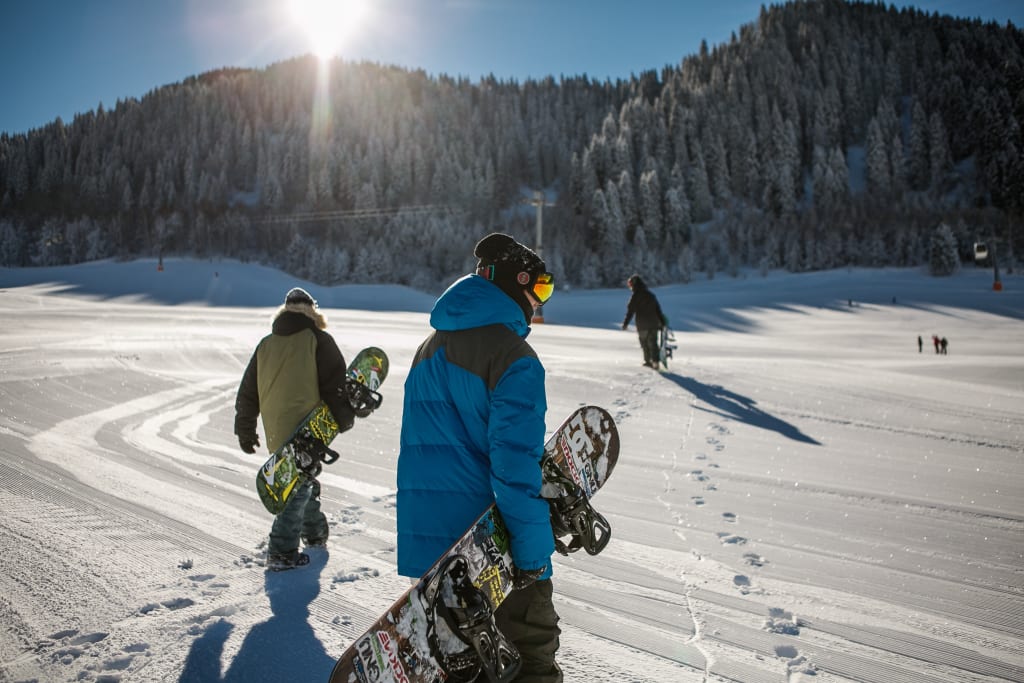 Summer is almost over, so what does that mean for those of us who love to hit the slopes? It means that winter will be here soon and now is the perfect time to think about snowboarding. Snowboarding, like all winter sports, attracts more newcomers each season. Those of you thinking about trying the best winter sport for the first time can always use some tips from those of us who have been down the mountain a few times before.
Learning Will Make It More Fun
No matter how many newbies try the sport, a handful will attempt to learn on their own and inevitably a couple of things end up happening. You may see them never learn and instead become easily frustrated and want to give up. They may try to see how it is done by others or they come with some friends that know how to snowboard, but are not teachers. Neither of these two situations is ideal and will in the end not allowing the new person to truly enjoy the sport. There is one simple way to fix both of these issues, and that is with a lesson. Take a lesson or two, or more if necessary. Some will pick it up quicker than others, so there is no hard and fast rule as to how many you need to take. Take your time and enjoy yourself. A good lesson will make the sport more fun and enjoyable for you and everyone else. Take a lesson and put yourself on the right track to becoming a true snowboarder.
Your Gear Is More Than Half The Battle
This is a winter sport; and regardless of how much you may love the cold, there are a few things you need to keep in mind. These simple clothing tips will seem obvious now, but if you follow them, you will thank me later. Snowboarding is a stop and start sport, especially for you newcomers. This means you will be doing something followed by periods of stopping, made more difficult when you add the element of cold into the mix. The solution is layers. Your first layer is the most important one. This is the one that is closest to the body, and generally you want clothes that are tight to you. A lot of people will opt for the long underwear solution, which is a great one to keep in mind. The final layer should be waterproof and warm; but remember, you do not want to restrict movement. Besides layers, new snowboarders should consider buying some protective gear. The most important gear to consider buying is the inexpensive, but very necessary, wrist guard. The newer you are, the more you will really be thankful you took the time to buy before you got out there.
Look For the Powdery Stuff
Snowboarding is all about the snow, but not all snow is the same. Snow can be fluffy and very powdery; this is the perfect stuff to snowboard. This is what you want to look for. Some snow will have melted a little during the evening and refreeze overnight, leading to a very hard snow in the morning. You want to avoid this kind of snow as much as possible. Once you get out there and get a little more experience, you should keep this motto in mind: Make your own tracks. Few snowboarders do that, and instead you will see a winter conga line of snowboarders following in each other's tracks. Look for the powder and you will always be enjoying your time. The best powder will be found by looking up an Utah Snow Report. These are easy to find and perfect to help you decide when you should go out there.
Snowboarding is a fun and rewarding sport. One that tests your abilities, but allows you to really enjoy yourself. The sport continues to grow each and every year, with new snowboarders trying their hand at it. These were simple yet important tips to keep in mind when heading out there for the first time.