A California Case Study: Mining for Gems in the Golden State
Talking Golden State Warriors and the 'Gold Rush' of basketball.
Back in the 1800's, California was all the rage as news of a "gold rush" spread like wildfire. Almost two centuries later, they are still "mining" in the "Golden State" but the gems aren't actually made of rock, as opposed to venture, technological, and human capital. Although prevalent in multiple regions of the state, the area most known for these particular phenomena are The Bay Area and/or Silicon Valley. The millionaires and billionaires of "the valley" found and continue to find their treasures every day. The Golden State Warriors got their man when they plucked Steve Kerr from the booth, only to have him lead them to a title. While staffed with possibly the worst assembly of talent in the league, can the San Francisco 49er's do the same?
Silicon Valley
Although now known as the "tech-hub" and capital of the world, as depicted in the hit HBO series "Silicon Valley", this part of California didn't just become this way. The roots of the pioneering ways that are familiar to this region of the U.S. date back to as early as the 1800's themselves. From the most primitive forms of "technology", in example communication methods such as different forms of "radio", this region has always been a leader of the field and far more advanced than other places around it.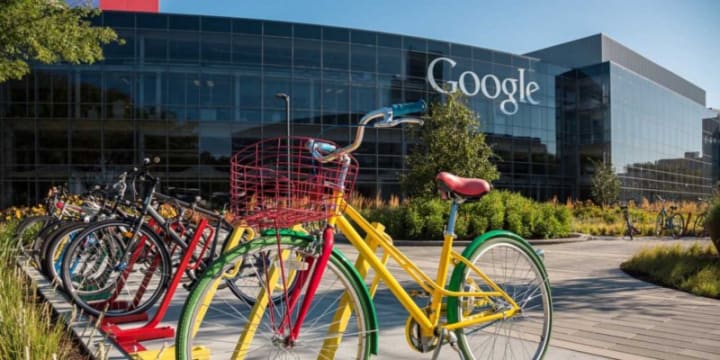 The technology of the region has almost sometimes struggled to keep up with the advances that are being made every day as "Silicon Valley" has also become the "startup" capital of the world. "Mining" for new products to sell and thus new ways to make money, this region of California is said to be home to over a billion dollars worth of "startups". With the world becoming "smaller" every day as we become a completely "connected" society, and with more people becoming more comfortable in doing whatever it is that makes them happy, there are sure to be more "startup" money mines to come, as the "gems" start to reveal themselves.
Golden State Warriors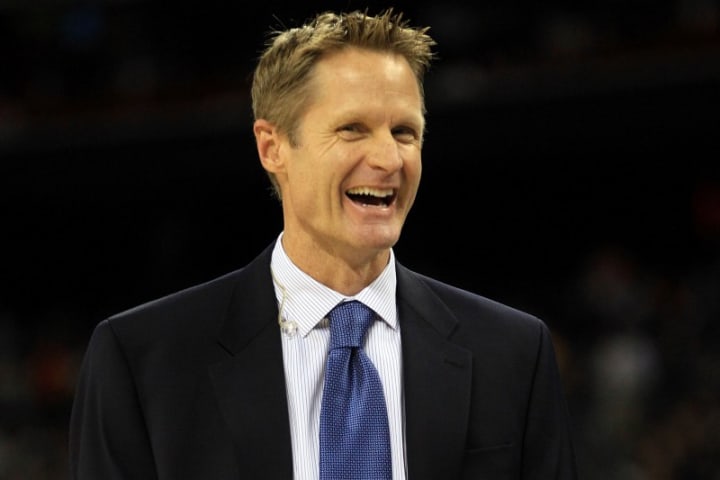 Although a surprise to some, but not to everyone, the Golden State Warriors plucked Steve Kerr from the broadcast booth in 2014 to become the head coach of their basketball team. This was surprising again to some as many had only thought his candidacy was preliminary at best and that he was happy broadcasting, but not to all as Kerr had once stepped away from broadcasting to run a team as a front office person. He was also the owner of a small percentage of the Phoenix Suns team in which he ran for a period, but that was short term as he would eventually return to the broadcast booth. As his stint with the Suns was between 2007–2010, Kerr would remain in the booth until again, 2014 when he would accept the head coach position for the Warriors.
As we all know at this point, Kerr would go on to lead the Golden State Warriors to an NBA championship in his first season as the head coach. Fast forward another year, Kerr would help lead the Warriors to the best regular season record in history, surpassing the Bulls of course and a team that Kerr also played for with the 72–10 record. Although they would eventually go on to lose in the finals to LeBron James and the Cleveland Cavaliers, with the help of a few timely suspensions if you ask some, Kerr's tenure has been thus far a success as the Warrior are also currently flying high with a league best 41–7 record. It is also safe to say that the Warriors discovered a "gem", or diamond in the rough if you will, when they hired Kerr. He was a novice at coaching in specific, however not only was he able to come out and thrive but dominate.
San Francisco 49er's?
Every since the San Francisco 49'ers cut ties with coach Jim Harbaugh, the luck hasn't exactly been the best on the farm. On top of another abysmal season, they find themselves in need of a head coach for the third time in as many years. In any other year Trent Baalke would be hard at work attempting to gather as much information about potential head coaching candidates as possible to help make a decision, but this year is a bit different, Baalke is no longer employed by the organization either.
Entering Digging Area!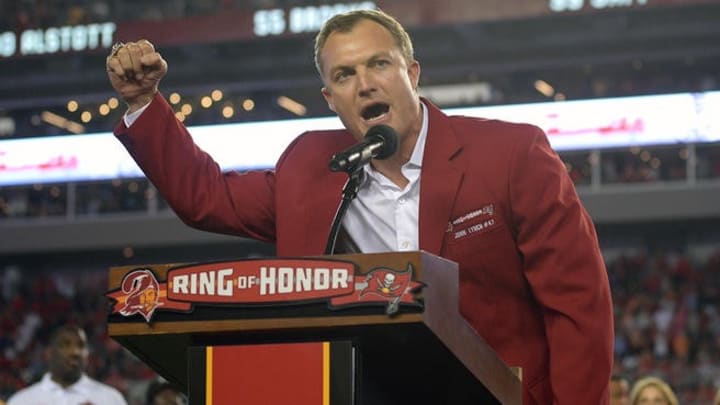 The San Francisco 49'ers went all "Silicon Valley" on the sports world when they tabbed former safety and broadcaster John Lynch as their new general manager. Although Lynch has no front office experience what so ever, there are some that believe he will do well at the gig based on the way he does his job as a broadcaster and based on those people whom he has had the chance to spend a quality amount of time around, such as successful front office-man and HOF'er John Elway. Others, such as well known sports broadcaster Adam Schein says you "can paint him confused" by the move. When Kerr first landed the Golden State gig, there were those who felt the very same about him, but he has done a nice job. Some will argue that this is a bit different whereas Kerr's playing career helps him on the sideline, Lynch's career and knowledge won't help him a bit in evaluating talent and making team decisions.
As far as how I think Lynch will fair along his new journey, I think he will do a great job. There are a couple of interesting dynamics at play here, with the first and most obvious being that he will be a "rookie" all over again, which will come with its bumps and holes. The second thing is that he is a former player and one of the "old guard" so to speak, which says that "real football" and the "eye test" will be a huge part of his operations as opposed to the newer stat and metric fueled methods of evaluation. Lastly, Lynch has been ultra successful in both other major endeavors he has pursued, both playing and broadcasting careers, so why not believe he will continue the success in this one. One way or another and most certainly, the job now belongs to Lynch, and the Niner's hope they have a winner. They hope to be like everyone else in the "Golden State", the finders of a "GEM".
About the Creator
SPORTS...food...culture...music! VA raised me. Can't handle the real..........you might want to make like a tree....10-4?!
Follow me on twitter @Ksaidwhat
Reader insights
Be the first to share your insights about this piece.
Add your insights