6 Different Types of Golf Courses a Beginner Should Know About
These 6 types of golf course you can play in your lifetime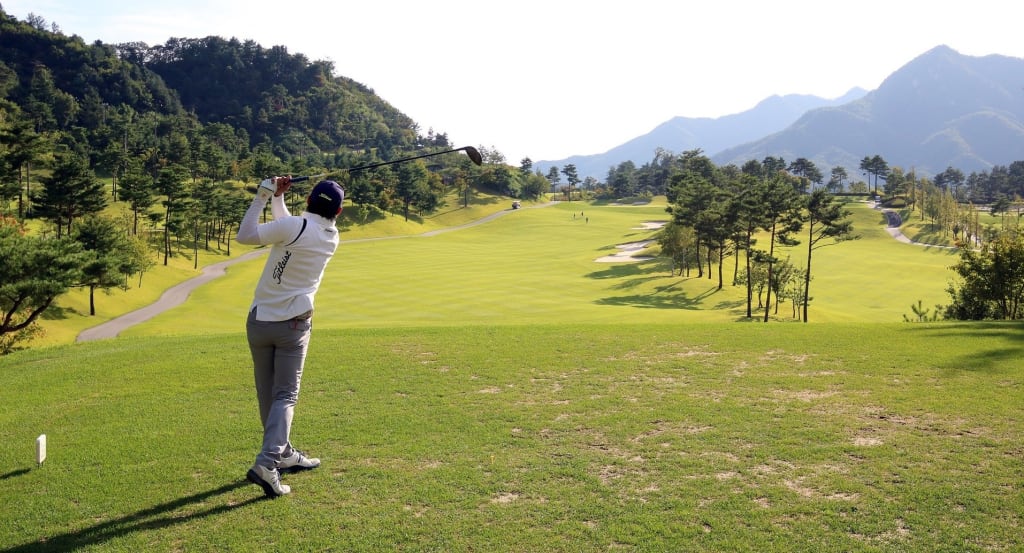 It is very important for a golfer to understand the dynamics of the kind of course they're playing in. A number of factors are considered before you book a golf game for your weekly tee off. One of the most important factors considered for playing a golf game is the type of golf course you wish to play in.
We understand that as a beginner, all the unheard golf terms and techniques may sound jargon to you and that is why we've taken this initiative to help you out in understanding the different types of golf courses and their contribution towards your game.
So consider this article as your personal golf guide for beginners and sit comfortably as we embark on this journey of acknowledging the different types of golf courses
1. Links
The birthplace of golf when it comes to where it was played for the first time. Links are the oldest form of courses that have been around for centuries now. Commonly found in Scotland, England and Ireland, Links have a traditional importance attached to them that is favored by a lot of professional golf players.
The direction of wind plays a major role during a golf game as these courses have little to no trees as a part of their vegetation. A golf game in a Links golf course will involve going through a lot of bunkers and slopes, thus making it one of the most idealistic courses to play in. A number of famous golfers still prefer playing in Links more than any other kind of golf course.
2. Deserts
As the name suggests, these courses are sandy, dry and hot. One thing you should avoid here is accidentally hitting your ball near a cactus bush and going around fetching it.
Golfers who are used to playing in lush green golf courses will find it challenging to play in the desserts as they'd have to learn to hit the ball straight before starting to play. Commonly found in the hot and humid deserts of Arizona and Nevada, desert golf courses are flat pieces of land with a number of obstacles.
Playing in a desert golf course will also motivate you to try out different types of golf clubs for better shots.
3. Parklands
As opposed to Links, Parklands include lush green grass and trees which give you ideal experience of playing inside a richly vegetated park and that is why the name 'Parkland'. Parkland golf courses are ideally difficult to maintain because of hard soil and grass and not the most idealistic locations for your weekly golf game.
Despite so many factors that go against a traditional golf experience, many PGA tournaments are held in Parkland golf courses.
4. Heathland
These golf courses consist of heather vegetation, now the obvious question would be what is Heather? Heather is a thick plant that covers a large portion of the Heathland golf course.
The chances of your golf ball disappearing in these courses is relatively high. Just like Links, Heathland golf courses also don't really have any trees or long vegetation.
5. Sandbelt
These courses are commonly found in Melbourne, Australia. As the name suggests, these courses consist of sand dunes and the soil in these courses is almost perfect for golf.
These courses are very different from Links and Parkland courses due to lack of lush green vegetation.
6. Private Golf Courses
One of the most expensive golfing experiences you will ever go through would be from a private golf course.
Private courses take annual membership fees from golfers so that they can access the course based on tee schedule. Other than just access, private golf clubs also provide a range of exciting amenities like cafes, restaurants, entertainment zones, private parking and more.
Indian golf courses like the Karma Lakelands Golf Club are commonly operated as private courses.
Final Words
Overall, golf courses around the world are different from each other in a variety of ways. We hope this article helped you in your journey towards becoming a professional golfer.
If you have any questions, please feel free to ask them in the comments section below.
Happy Golfing!
culture
About the author
Experienced Content Writer and Marketing executive with a history of working with startups and educational institutions. A journalism and mass communication student from Amity University who's also a cinephile.
Reader insights
Be the first to share your insights about this piece.
Add your insights