50 Watts
The Unrelenting Pursuit of Victory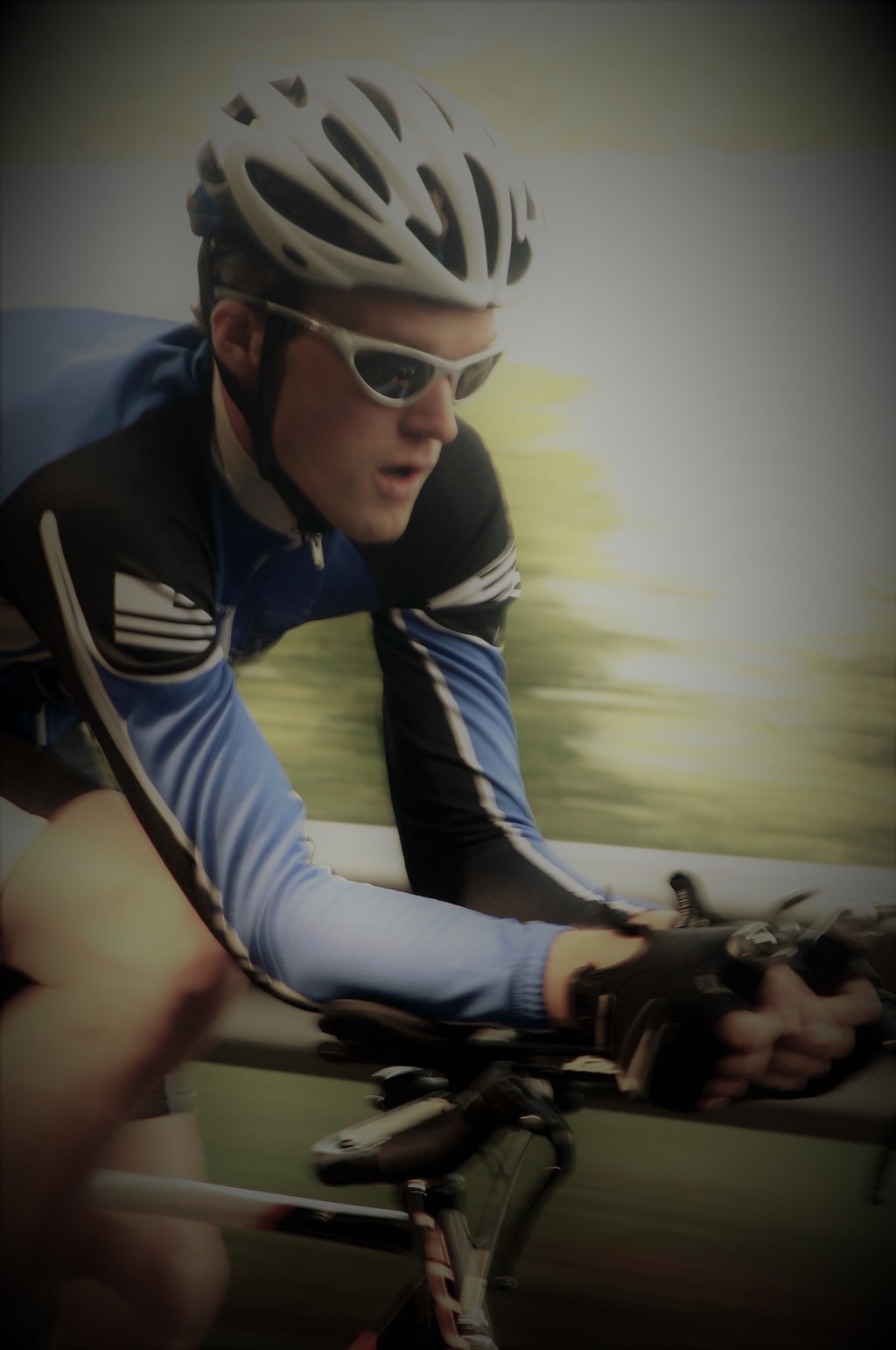 Just what does it take to secure glory in the peloton?
50 Watts!
50 Watts. That is all that is needed to change the outcome of a race and cement a rider's name in history as one of the sporting greats. With the 2019 Tour de France route being announced this week, one of the three 'Grand Tours.' Some see this race as the pinnacle of their racing career, with victory on the minds of every team.
Glory means so much to so many and with the business that is cycling, some will seek to attain that glory through unscrupulous means. Cheating!
If you ask a sport fan about road racing, you will be bombarded with accusations that have been prevalent in the media. 'All professional cyclists are dopers,' or 'Armstrong was a cheat.'
In one of those statements, they are completely right. Armstrong was a cheat, perhaps the biggest cheat that sport has seen and he now admits that. Stripped of his titles and shamed. Yet not all cyclists are cheats. Many never feel the urge or desire to enroll in a programme of performance enhancing methods, such as blood doping, or by using 'EPO,' (Erythropoietin), both of which increase the number of red blood cells and thus the amount of oxygen able to be utilised by the body as part of the fuel mechanism in re-synthesising 'ATP,' (Adenosine Triphosphate). If the athlete's body has more oxygen available, then the process is assured and the aerobic capacity is maintained and the rider can continue harder, faster and longer.
Until 2000, EPO and transfusions were difficult to trace, which is why many cyclists were involved with the widespread practice.
Other methods of drug doping, such as the use of amphetamines, human growth hormone and steroids all have the same desired result for the cyclist. A competitive edge.
Since the Armstrong case, cycling has tried to clean up the sport, with the 'UCI' (Union Cycliste Internationale) being fully open and transparent in their anti-doping measures, with the 'CADF' (Cycing Anti-Doping Foundation) defining and controlling the anti-doping strategy for the UCI.
However, the biggest stage in sport, the 'Tour de France' is a beacon for all professionals to aspire to be part of the winning team or to take the 'yellow jersey' into Paris. The sponsorships and amount of money involved in the sport is phenomenal and the right riders for each team are an investment that a return is expected on. With televised races shown the world over, sponsors have a vested interest in seeing their name in front of the camera and with the success of each winner, comes the success of the team and the sponsor.
The 'Grand Tour' races, such as the TdF, Giro and Vuelta each have differing classes of cyclist, within their ranks. The all-rounder riders will be contesting for the 'General Classification' (Overall Winner), where-as others will compete to be 'King of the Mountains' or 'Sprint' champions.
All want to win, but for some in the sport there is a desire and a need.
As blood and drug doping is now easily detectable, teams and riders have been accused, both openly and in private of seeking other methods to secure a competitive edge, 'mechanical doping.'
In January 2016, the UCI introduced new regulations to the sport that could lead to a rider being suspended for a minimum of six months if caught using a 'technological aid' in improving performance, such as an internal motor.
The use of such devices has not been as public as other forms of doping, but 'technological fraud' as UCI refer to mechanical doping is in the sport has been used to gain a competitive edge, with one very high-profile case, during the Cyclocross World Championships of January 2016, being marred by such technology. Belgium's Femke Van Den Driessche had a concealed electric motor hidden in her down tube. Controlled via a blue-tooth switch underneath her bar tape, the use of which would have given her an advantage over her competition.
The device was discovered in her bike by using a 'magnetic resonance test,' which was deployed by the UCI to deter and detect such devices. In a case of this magnitude and the first of its kind in cycling, Driessche received a six-year ban from the sport, which was also back dated to October 11, 2015. All her results since that time have rendered her disqualified and the use of such technology has opened a new door for racing teams to win, at all costs through the development of undetectable technology.
Former Tour winner Greg LeMond has been very open about the widespread use of doping in cycling during the Armstrong era, but opens the debate about 'mechanical means' too. During an interview at the 2016 Tour de France, with L' Equipe, LeMond stated,
"When I raced, I had a VO2 max of 92, and I never developed more than 400 watts. Armstrong's VO2 max, which Ed Coyle mistakenly revealed, was no more than 78. So, considering his weight – 73 kg, he could never produce 500 watts to ride up the Madonna as he said, or 475 watts on the climb of L'Alpe-d'Huez. With his VO2 max, he couldn't exceed 375 watts. To increase his performance by 30%, he had to dope. But did he achieve this performance only with doping? What doping did he use that others didn't? All I know is that there are 50-70 watts missing, which we don't know the origin of. There is something that I still do not understand."
LeMond opened the door to questioning whether Armstrong and other racers had a facility to increase their power output via mechanical means, something that is alluded to in the film The Program, during a scene, where the mechanic tampers with part of Armstrong's bike unnecessarily, just before he races off to catch and overtake a group of riders in the distance.
In recent racing, Fabian Cancellara faced accusations in 2016 after his explosive acceleration on the Kapelmuur climb of the Tour of Flanders, leaving competition in his wake. A racer in his final year, destroyed his competition, but critics claimed that he must have had a mechanical means to display such power. Cancellara vehemently denied any wrong doing and defended his performance, but the question of cheating in the sport is always in the spotlight.
With many views of film footage being taken by spectators and professional camera persons, some footage finds its way onto social media, where actions and can be analysed and scrutinised continually by the public and professional bodies. One such topic raised is that after some crashes, on certain rider's bikes, wheels continue to spin at an unprecedented rate long after other bikes have become stationary. Some of this footage created an impartial investigation by the French TV show, Stade 2 and an Italian Newspaper Corriere Della, who both laid claims that hidden motors had been used in several 'spring classic' races.
An increase of up to 50 watts from as small motor on an attack can dramatically alter the outcome of a race.
Have we entered a new dawn in doping, where technology is used and utilised to secure a competitive edge?
I guess we'll just have to keep enjoying the show, until another hero is shamed as they fall from grace.