5 NFL Players to Bet On This Season
The 2021 NFL season is here, and if you're one of the 13% of American adults who bet on football, you're ready for the upcoming season. Sports gamblers love the highs and the lows of wagering. It's an adrenaline rush unlike any other.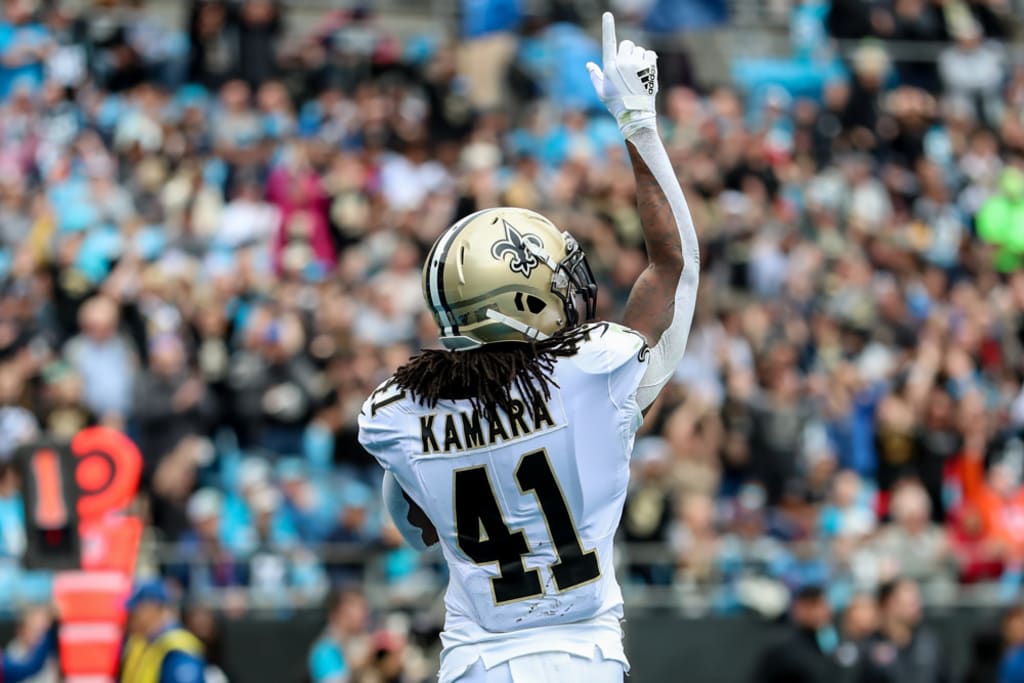 The 2021 NFL season is here, and if you're one of the 13% of American adults who bet on football, you're ready for the upcoming season. Sports gamblers love the highs and the lows of wagering. It's an adrenaline rush unlike any other.
Though online sports betting is fun, it's more fun when you win money. While you may already have your preseason power rankings, you should always look for other ways to win.
The player props market is a fantastic way to make cash. Read on to learn about the top NFL players to bet on this season.
1. Jameis Winston: QB New Orleans Saints
It's easy to forget how successful Jameis Winston's career at Florida State was. As a redshirt freshman, he captured a National Championship and the Heisman Trophy. His skill set made him a can't miss prospect in the NFL, and the Tampa Bay Buccaneers selected him first overall in the 2015 NFL Draft.
Unfortunately, some can't miss prospects don't pan out. Winston's years in Tampa Bay were less than successful by all metrics, and the team decided to explore a different path with veteran superstar Tom Brady. While Tom Brady led the Bucs to a Super Bowl, Winston spent the 2020 season as the back-up to another legend, Drew Brees.
Winston's years in Tampa weren't all bad. In 2019, he was the NFL passing yards leader. Now he takes the reigns of a traditionally dangerous New Orleans passing attack. Winston still possesses a cannon of an arm, and at 27, he still has time to blossom into a star.
A change of scenery will help Winston. Expect him to throw for big yards this season. His +2000 odds to reclaim the NFL passing yard title are worthy of your money.
2. Najee Harris: RB Pittsburgh Steelers
The 2020 Pittsburgh Steelers running game was less than dismal. The often injured James Conner found himself unable to find a rhythm, and the team attempted to replace a solid ground game with a short-yardage passing attack that fell flat during the last quarter of the season.
The Steelers started the season 11-0 but finished 12-4. Coach Mike Tomlin loves a "bell-cow" running back, and it looks like the Steelers found their next stud in Najee Harris. Harris is a rookie, so the best online sports bookie has no idea how to handicap his yardage.
That's to your advantage. Expect Tomlin and the Steelers to run Harris until the wheels fall off as they did with Le'Veon Bell and Rashard Mendenhall before. Harris' odds to lead the NFL in rushing yards stand at +2800, and while he may not win the title, expect him to get every opportunity.
3. Baker Mayfield: QB Cleveland Browns
The years of misery for Cleveland Browns fans appear over as the plucky Mayfield and crew took a vital next step. They not only made the playoffs but vanquished their bigger brother Pittsburgh Steelers rival in the Wild Card round.
Mayfield is the straw that stirs the drink, and he returns in 2021 motivated to take the Browns to the promised land. He also has the weapons necessary for a monster year.
Star receiver Odell Beckham Jr. returns from an ACL tear, while recent draft picks like WR Donovan Peoples-Jones and TE David Njoku round out the Browns passing attack. Kareem Hunt and Nick Chubb line up in the backfield, allowing Mayfield to use deceptive play-action to make defensive backs bite.
One of the underrated aspects of Mayfield's game is his running ability. While nobody will confuse Baker with Lamar Jackson or Patrick Mahomes, he did rush for 165 yards in 2020. He can get it done on the ground when he has to.
The Browns face a tough test this year. Though the Steelers and Ravens aren't what they once were, they'll still present challenges to Mayfield. There's no reason to believe this isn't the Browns' year to win the AFC North, and if they do, it'll be because of Mayfield's MVP caliber play.
The best online sportsbooks have Mayfield's regular-season MVP odds at around +2600. Given the weapons at his disposal, it's not hard to believe in Mayfield taking the crown.
4. Jared Goff: QB Detroit Lions
One of the biggest trades in the NFL offseason was the quarterback swap between the Los Angeles Rams and Detroit Lions. LA received Matthew Stafford, a talent wasted in the football purgatory of Detroit. Goff, unfortunately, goes from a consistent playoff-contending team to the harsh Detroit winter.
Goff's talent was well-established in Los Angeles, but he had weapons like Robert Woods and Cooper Kupp. Detroit's offense is a bare cupboard, and Goff may have trouble finding open receivers.
While Goff achieved success in LA, it's worth noting that he's thrown at least 12 interceptions in the last three seasons. While he's not a turnover machine, he's shown the propensity for an ill-advised pass or two. The Lions will struggle to score points most of the year.
Expect Goff to force even more passes into double coverage.
The gambling industry makes money because the public hates playing negative props, but negative props like unders and turnovers are softer markets. The odds for Goff to lead the league in interceptions sit at +650. It's a worthy bet.
5. TJ Watt: LB Pittsburgh Steelers
The Steelers linebacker narrowly lost NFL Defensive Player of the Year to Aaron Donald last year. What's most interesting is that the Pittsburgh defense took a step back from its dominant 2019 form while Watt exceeded expectations.
Can he do it again? Right now, Watt's playing status remains uncertain. He's in the last year of his rookie deal and expects big money. The Steelers front office refuses to negotiate with players once the season begins, so there is a chance Watt will hold out.
The best bookmaker knows the Steelers hold all the leverage. The experts at Doc Sports believe Watt will play because his odds haven't moved from +850. If Watt plays without a new deal, he'll look to use his play to cash in on a contract in Pittsburgh or elsewhere.
Make Cash With These NFL Players
Football season is here, and it's time for America's true pastime: sports betting. This year could be the year you take the next step and start winning big money.
Put your money on these five NFL players, and you'll see the cash roll in at the end of the season.
Do you need more sports gambling news? Make sure to check out the rest of our page for the latest.