4 Things Patrick Mahomes Learned That Helped Him Become A Champion
The 24 year old superstar is more than just a big arm. He's got a good head on his shoulder pads as well.
On February 2nd Patrick Mahomes led the Kansas City Chiefs to their first Lombardi Trophy in 50 years.
He was named MVP of the game for engineering the Chiefs dramatic fourth-quarter comeback.
On the field, he is magical throwing passes seemingly without looking that land perfectly in his receiver's hands.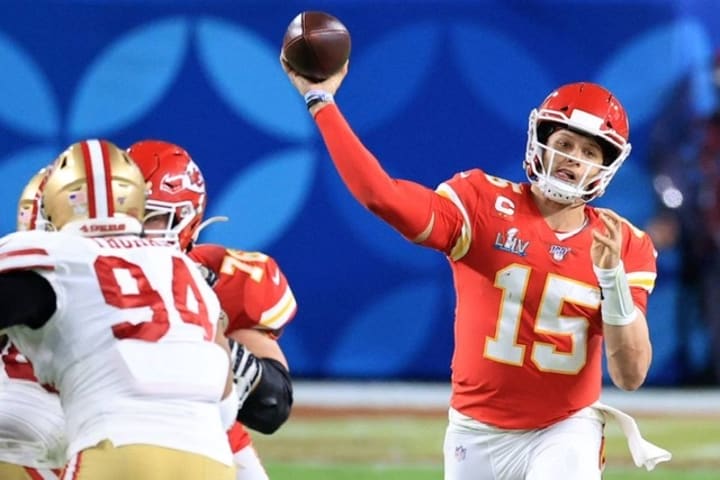 On the sidelines, he is outspoken—often rousing his teammates to get fired up and never give up. This season, he led his team to five come from behind victories (3 in the playoffs) that saw his team down by 10 points or more earlier in the game.
That rare accomplishment takes more than strength and talent—it requires a mental toughness that's been refined through experiences and hard work.
Here are four Patrick Mahomes quotes that give an insight into his winner's mentality.
No one really sees pro athletes behind the scenes. They don't know how hard they work. They don't see how you work on the basics. — Patrick Mahomes II
Every sports fan loves the touchdown bomb, or last second heroics, but the path that leads to these moments is often a much less exciting one—though even more important.
Champions are made in the early morning workouts, when everyone else is still in bed. They stay after practice to get extra reps in with their key receivers in order to be able to find each other over the screaming of 65,000 people on gameday.
Mahomes will practice a simple mechanical footwork sequence over and over until his muscle memory can do it before he even knows what's happening.
The road to glory of raising a trophy over your head is paved in the blocks of consistency and repetition.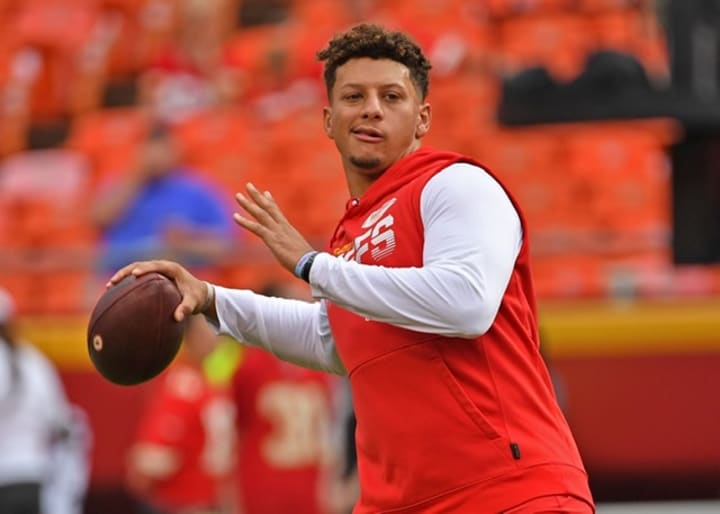 I was never really on the football circuit. I wasn't the type of guy that put my name out there.
Where Mahomes grew up in East Texas, no one expected to find a star quarterback. That turned out to be an advantage. He was able to focus on learning the game and avoid the hype. His Dad Pat Mahomes was an MLB pitcher, so he knew he had the genes, but he also didn't feel pressured to follow in his Father's footsteps. He made his own way, and he didn't go around telling everyone he was going to be a big deal.
In life, there are moments when you have to decide whether to be a "be-er" or a "do-er." Mahomes didn't worry about trying to "be" a star. He put in the work. He "did" what was expected of him and trusted that the rest would follow.
I feel like, even if something goes wrong, I have confidence in myself and my team that we'll fix it.
This quote speaks a lot about how Mahomes handles adversity. A lot of people excel when things are going well, but as soon as things don't go as they hoped, they hang their heads and lose their edge. Mahomes remains confident that his team will win—even when the scoreboard tells a different story.
He views disappointing results as problems that can be "fixed." With that outlook, there's no such thing as defeat, only opportunities.
I was that little kid: I was the one that was looking up to athletes and getting to see them and getting to be a part of it, and I remember those experiences.
Even though fans wait around for his autograph (he's probably Kansas City's most beloved citizen) Mahomes hasn't forgotten what it's like to be in the stands and not on the field. This perspective allows him to not take anything for granted.
He plays loose because he still has that kid's sense of having fun playing a game. This also makes him conscious of his image and actions off the field. He avoids getting into trouble because he knows there are kids just like he was once, looking up to him and copying his every move.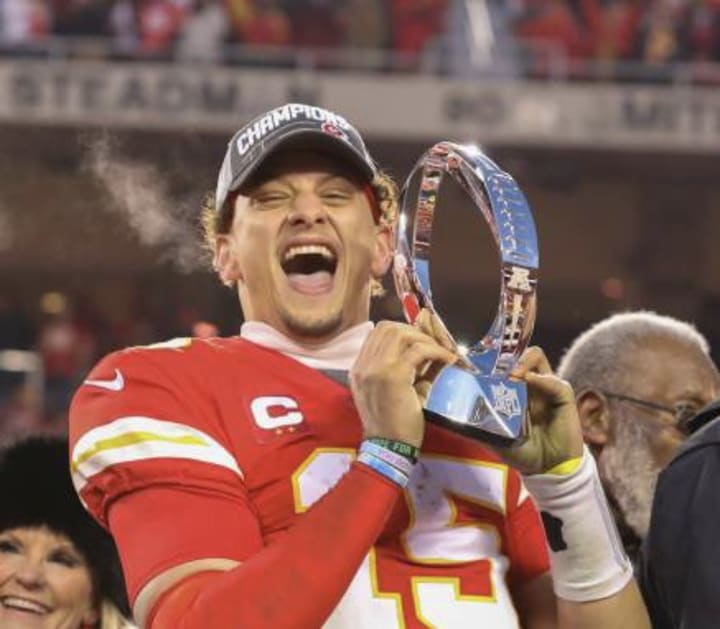 Patrick Mahomes is a rare talent with a winner's attitude. If he stays healthy, he even has room to improve—which should make his opponents very nervous.
This may not be the last time he holds a trophy in the air.