#24.
A tribute to my biggest inspiration, Kobe Bean Bryant.
Vanessa Bryant tells her husband and daughter farewell. (2020)
I will never forget that day.
I was three weeks out of my surgery that took place on January 7th 2020. Jaw surgery to correct my bite. God, it was the worst thing in history for me at the time. I was forced to have my mouth wired shut for three weeks and had to stay on a liquid diet for that entire span. Soup went from delicious to, "Oh my God. If I eat this again, i'm going to throw up." I couldn't brush my teeth. I couldn't sleep properly. My face still had a bit of swelling. On the 25th, my surgeon said that my wires could come off. Finally, it's over! For celebration, me and my mother planned to celebrate the next day by having brunch at our favorite spot in Warren.
The next day was usual. I woke up at 12:45, which was really late, but my doctor said that it was usual for patients to be somewhat fatigued Post-Surgery. Me and my mom got ready and left. The woman at the bar had been working there for years and she already knows what our usual is. Two mimosas, shrimp and grits with greens on the side. I was struggling to chew, but I didn't care. I wasn't eating soup and that's all that mattered! While there or out to eat in general, I usually spend time on Twitter to check Basketball or trending topics about TV shows. While scrolling, I saw a row of tweets saying, "Oh no." "This can't be real." "This isn't happening." At the bar, a college game was on and so I thought, "I wonder what game has everyone on edge!" I continued to scroll.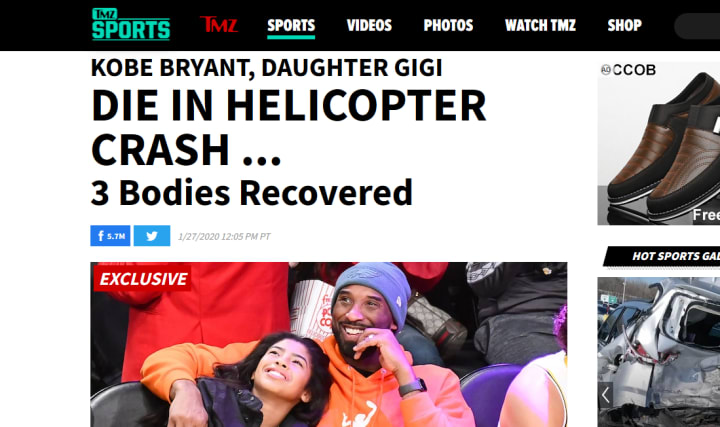 No. Fucking. Way.
Reported from TMZ? I knew this had to be fake. Throughout the years, this website has had a history of lying. They've stated rapper Lil Wayne has died of an overdose multiple times, said Michael Jackson had died before his actual death, I just knew that a writer that worked for them was playing a really sick prank. I gasped so loud and my mom kept repeating, "What's wrong?" I couldn't speak. I just kept scrolling looking for any inkling that what I was reading wasn't true. Soon after, a notification from NBA journalist named Adrian Wojnarowski, [Known as Woj.] who's known for being the first to leak information regarding trades, coaches, team decisions, etc. appeared on my phone screen.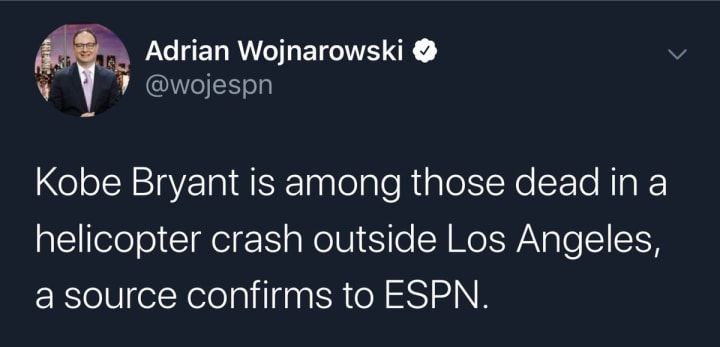 I lost it. My only inspiration, besides my father, was gone. I had received more condolences from my relatives and friends than I did when they found out a friend of mine, Kortez, passed in 2017. My dad's ex-wife had reached out to me for the first time in a year. My high school teacher sent me my essay that I wrote the year I graduated. 2013. My father, aunts and uncles all called me sending condolences as if I knew him. I messaged so many of my friends who shared that same bond and we cried together, though we weren't together. It was common amongst all of my peers how much I loved the Lakers, particularly Kobe Bryant.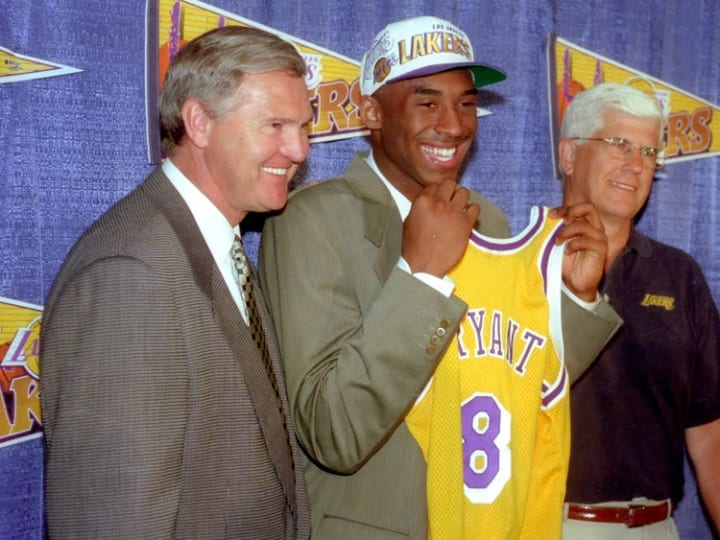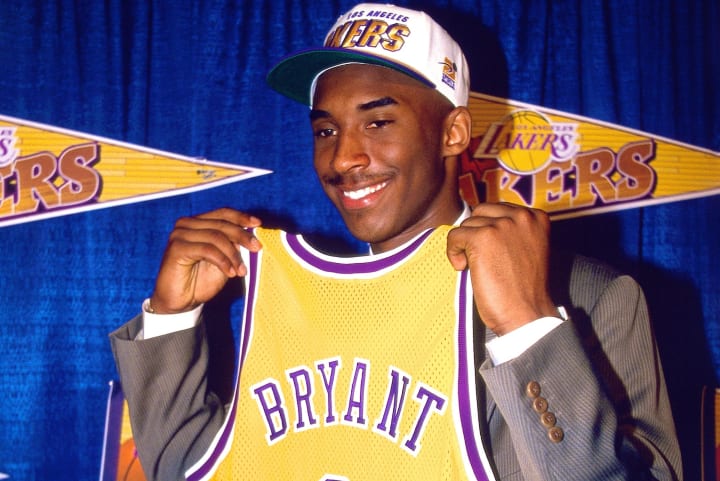 I became a fan of the Lakers when I was four years old due to something as silly as the team colors. Purple and yellow were my favorite at the time! Like many others, I watched Kobe Bryant overcome every challenge on the court. A rare three-peat, losing in 2004 and 2008, popping his dislocated finger back in place, watching him make both of his free throws on a career ending achilles tear, endless bandaging of ice on his body, every battle I watched for 20 years alongside everyone in the NBA world. I've been wanting to write since I was a child, and often thought about quitting when I wasn't getting any attention or readers on websites like Wattpad and other writing outlets. My dad wouldn't allow that "quitting shit" as he called it. Kobe constantly reiterating the disgust of people who give up in ANY field coupled with my drive to be in the field was my triangle offense of motivation whenever I was having a hard day. After Kobe retired, I found myself still loving basketball but not quite enjoying it as much as I used to. I mean hell, my favorite player retired! "What good is the sport now?"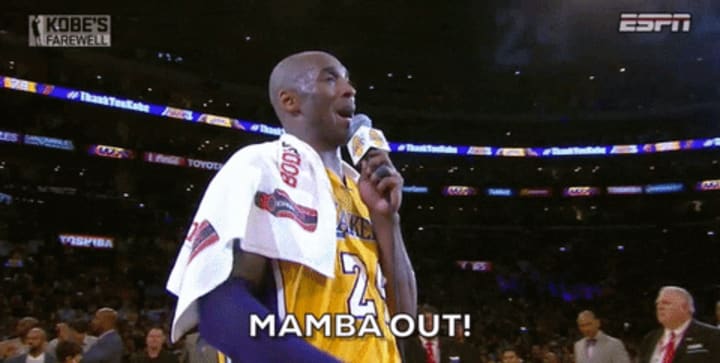 Like everyone else, I wondered what Kobe would be doing off the court. He and his wife Vanessa had just had a third baby girl named Bianka. I figured he'd just spend all of his time with his family. Fade in the background of NBA retirement life like most basketball players and/or anyone that retires. Instead, he decided that making an impact off of the court was also vital. I began to find his off-the-court progression even more inspiring than his basketball career.
In mid-2018, he starts a show called Detail, where he covers every player and team and discusses what details [No pun intended.] should be worked on as a team down from the offense, defense, player awareness, 3-pt shooting percentages, the perfect show for basketball junkies.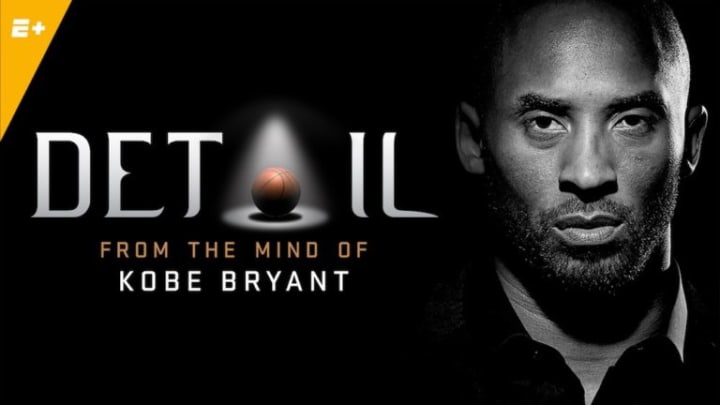 The same year, this man wins an Oscar for his Animated Short-Film documentary, 'Dear Basketball'. The first African-American to win an animated short-film!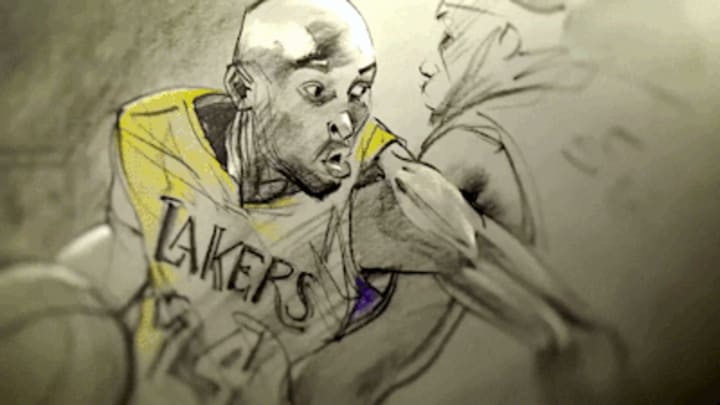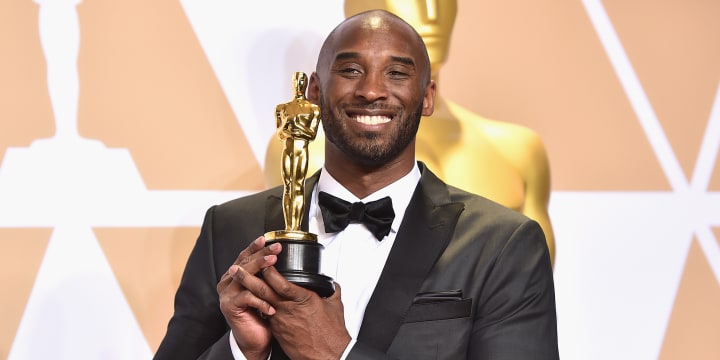 Doesn't seem like Kobe could stay away from basketball though as much as he stressed being "done" with it. He even worked with players throughout the league to help them improve with anything they needed work on, whether it was shooting, footwork, etc.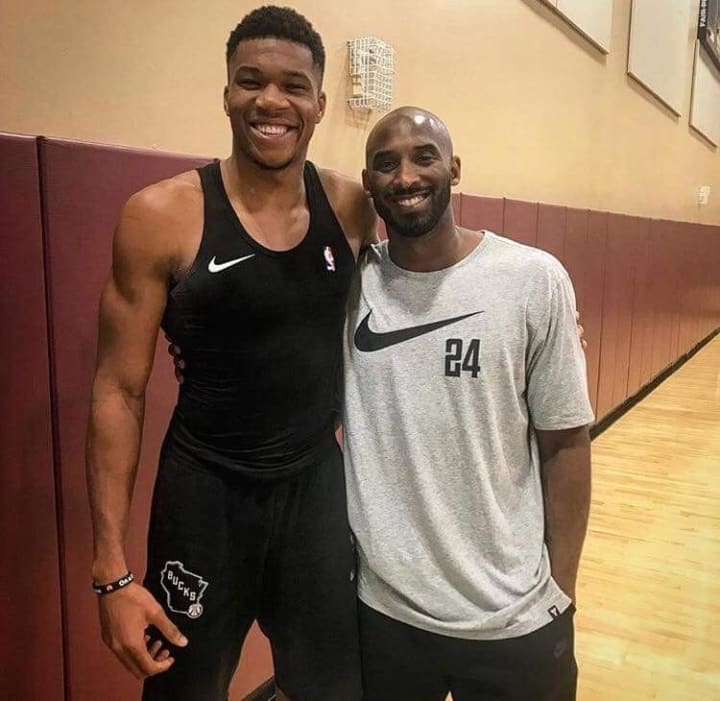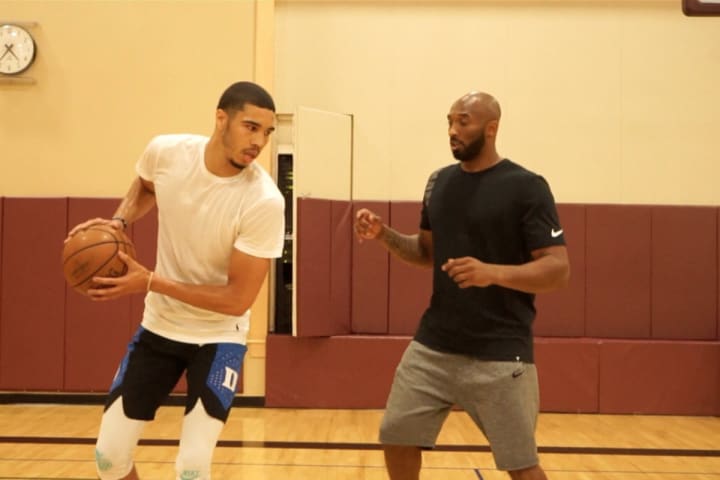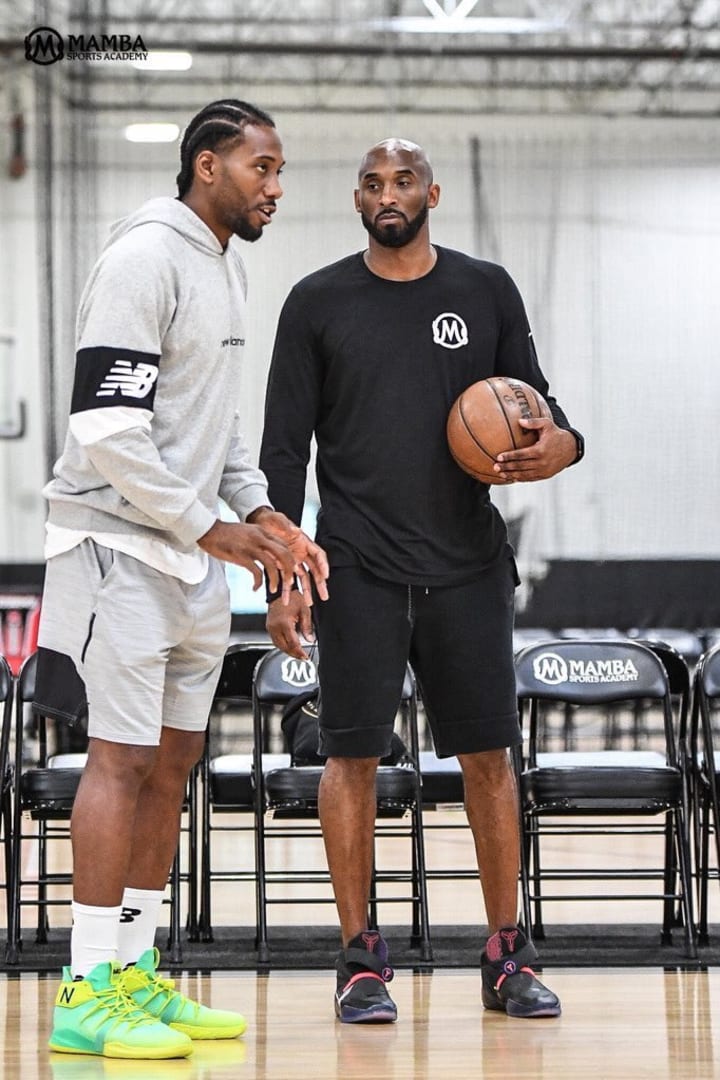 At the end of 2018, he opens up a sports facility for the youth called The Mamba Academy. Amongst the facility, he starts a young women's Basketball team for girls in middle through early high school. His daughter, 13-year-old Gianna, took interest in basketball just like her father, so you pretty much knew she'd wind up under his wing. As he projected, his daughter was already better than he was at that age because she had began to master every form of his that he struggled with at her age. He always made sure to stated that he was her father before basketball, and though he'd coach her like his other students, he made sure she knew to remember that their father-daughter relationship was always the forefront. Father first. Basketball second.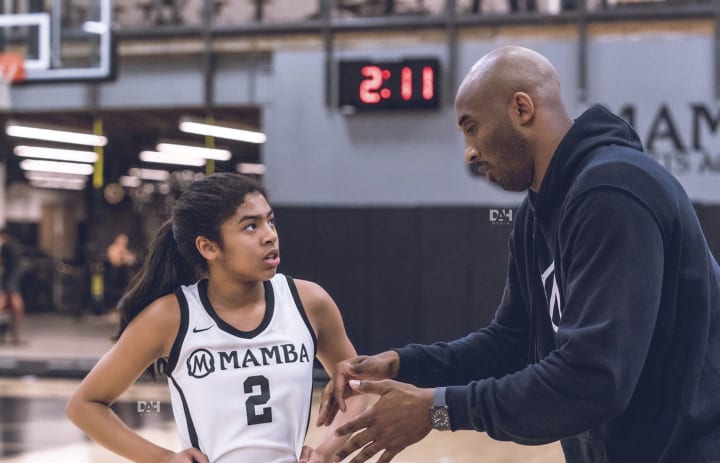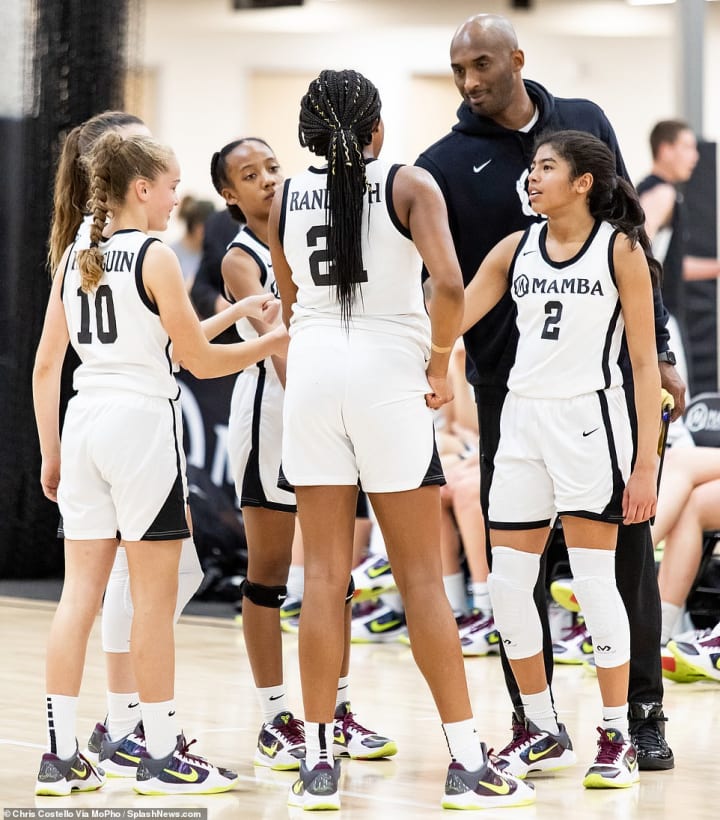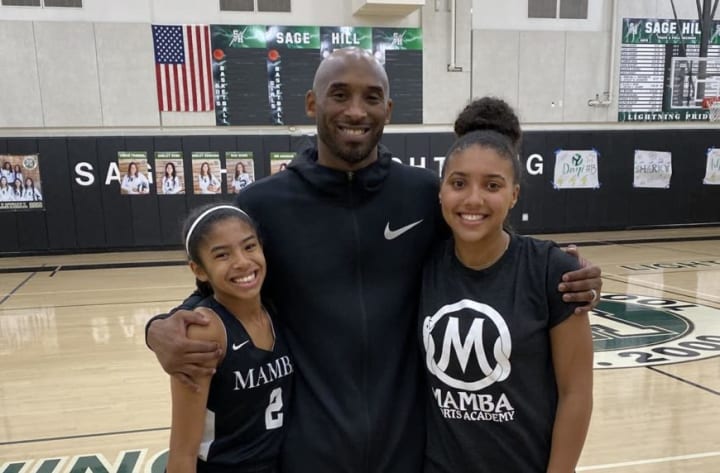 I often find myself reiterating how I want to make, write and direct screenplays not only because it's my passion, but because I want to become "rich", buy one of those Beach Houses I see on HGTV and spend the rest of my life traveling, but that's not big enough. Not even close. How am I going to leave my mark on the world? Not just make good content, but the world? Kobe wasn't just a basketball player, he was known worldwide for this drive. One could've easily just sat at home and said, "to Hell with work, let me just spend time with my family and sit on my ass all day", but then you have rare cases of people with this mindset who want to ensure that they leave their mark behind on the world. Kobe Bryant, a father, NBA player, entrepreneur, Oscar-Winner, 5x champion, whatever you want to state in his list of accolades, but don't forget to leave out one thing. He was black, and had accomplished more than what the average African-American could dream of.
And in the words of Elle Duncan, spent his last hours doing the most important job to him. Being a father. A black father.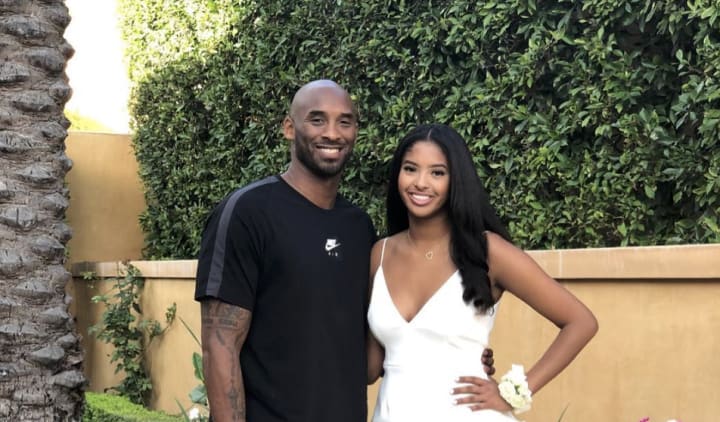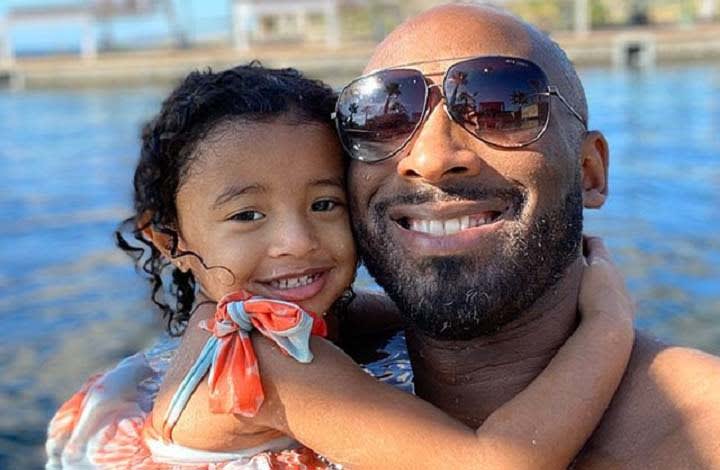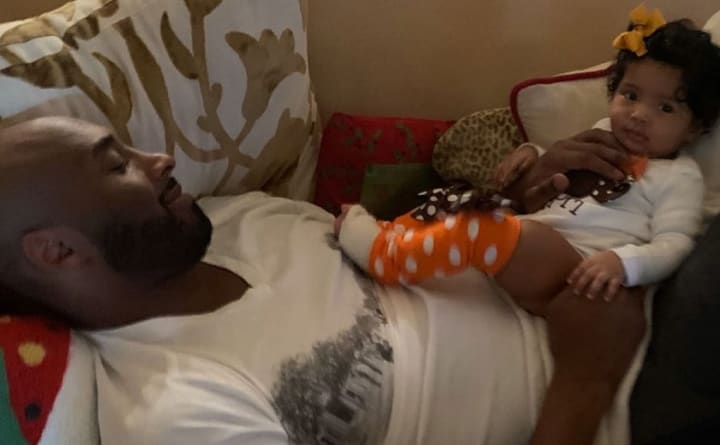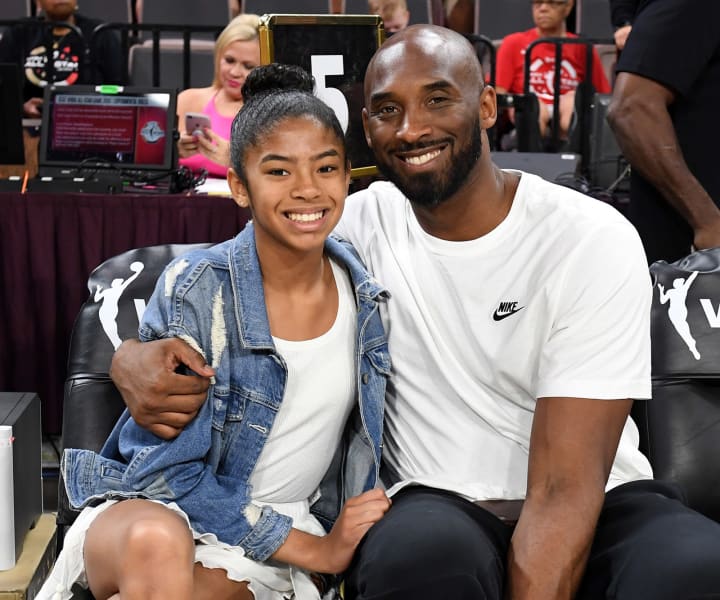 So I ask, if you're an African-American who happens to be reading, what will you do to leave your mark on the world when you're long gone? Would you risk no days off like Kobe to ensure that you make that said mark, or are you okay with being average? Ultimately, there is no wrong answer. It's whatever YOUR passion and your drive is. Any hard-working African-American, whether it's Kobe Bryant, your parents, or a man selling shirts on the corner, is always an inspiration to me. My two biggest inspirations? My father and Kobe Bryant. Two men who are passionate about their careers, but more passionate about the most important job in the world.
Being a black father.