2018 Defensive Player of the Year Prediction
Choosing the best defender of the year is always a difficult selection and the variety of candidates this year will not make it any easier.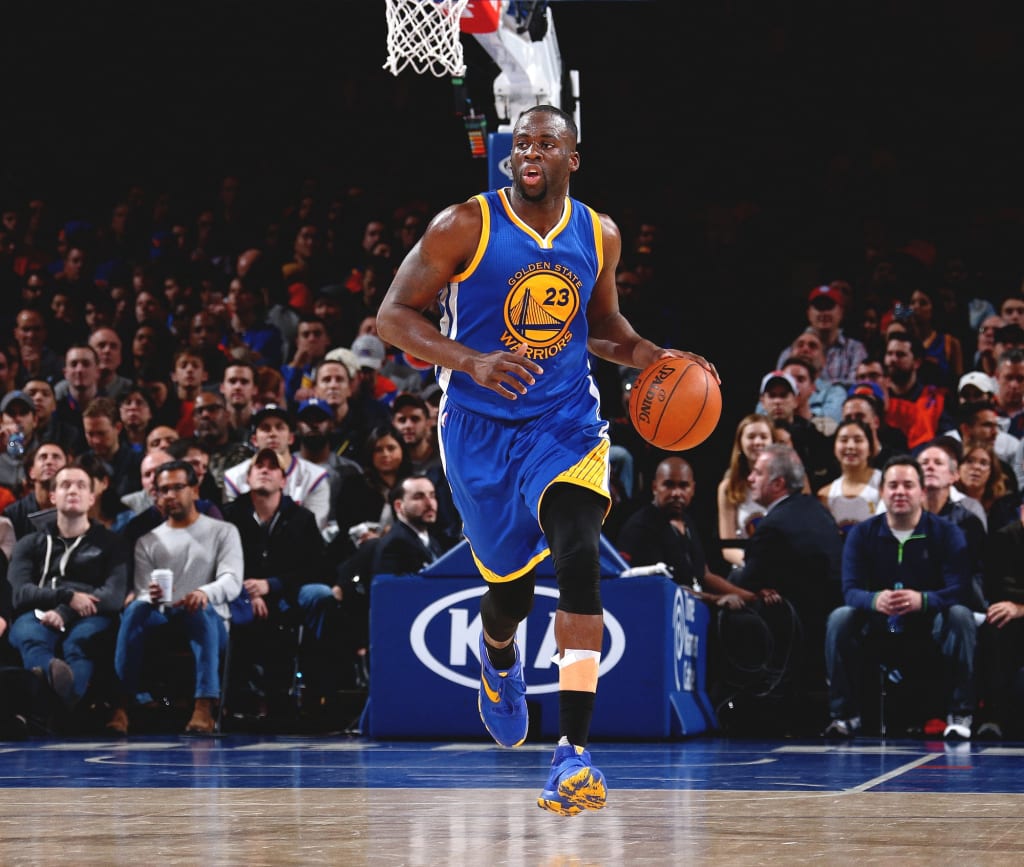 (Nathaniel S. Butler/NBAE)
Draymond Green dominated the league on the defensive end last year and took home his first ever Defensive Player of the Year award. Rudy Gobert gave him a good fight in the race, but in the end, Green's versatility and impact for the best team in the NBA was too much to overcome. While last year was basically a two man race, that should not be the case this year. With that being said, let's get right into my top five candidates for this upcoming season.
5: Giannis Antetokounmpo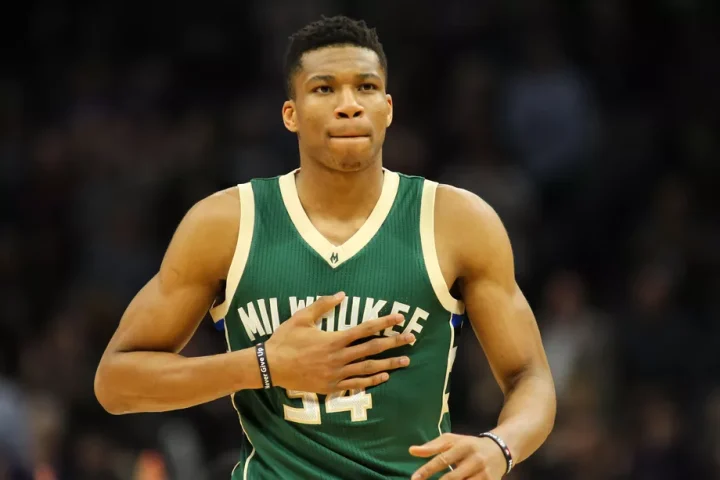 The lanky, 6'11', freak of nature Giannis Antetokounmpo is just starting to scratch the surface of his defensive potential. Last season he made the All-Defense team for the first time by being selected to the second team and will probably continue to be selected for many years to come. He is only 22-years-old but already has a mature understanding of how to use his 7'3" wingspan to pester defenses at an elite rate.
Antetokounmpo was one of only four players last season to average 1.5-plus steals and 1.0-plus blocks per game. His defensive rating was a solid 105.9 and he forced his opponents to shoot 5.1% worse from the field. With the Milwaukee Bucks set to take another step forward in their quest to compete with the best of the East, Antetokounmpo's name will be mentioned in the DPOY race this year.
4: Joel Embiid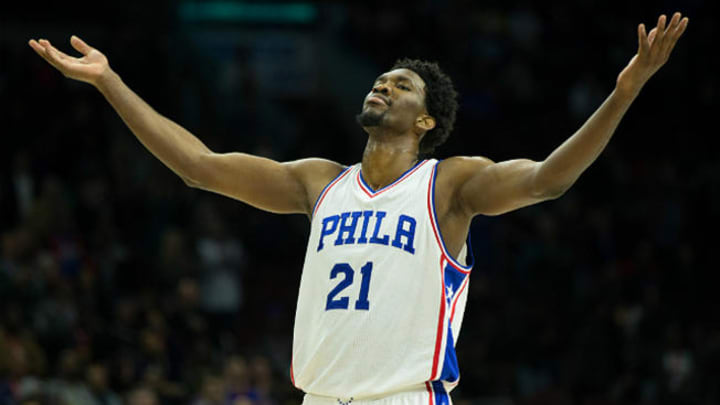 Embiid is the biggest question mark on this list because his season could go a number of ways. Health is always a concern when discussing Embiid's upside, but in the 31 games he played in last year he showed how dominant he can be on the defensive end. Finding the appropriate place to rank him on this list was difficult because if he plays the majority of the season with no setbacks injury-wise then he has a real shot to win this award. If that happens, then the 76ers will be a playoff team and one of the best defensive units in the league. The problem with that is Embiid has not given the fans any reason to rely on him being available for a full season yet.
The reason that people are so high on his defense is because his impact was very comparable to DPOY runner-up Rudy Gobert last season. Players guarded by Embiid shot 6.5% worse from the field and a whopping 17.8% worse at the rim. He also averaged the second most blocks per game last year while on a minutes restriction. His mobility and reaction time is elite, and his rim protection makes the teammates around him look better as well.

3: Kawhi Leonard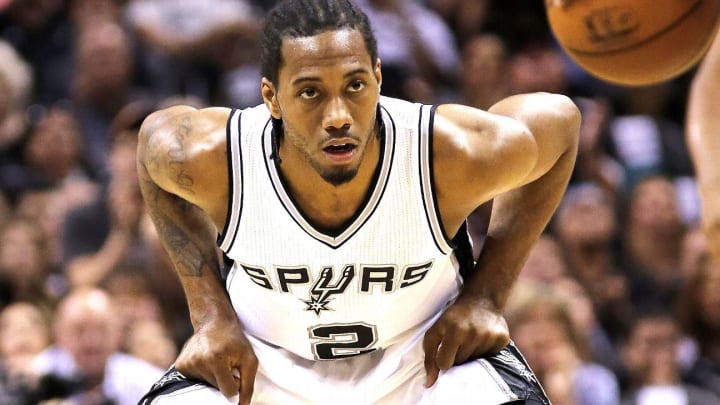 Already a two-time winner of this award, Kawhi Leonard's name will probably be in the conversation for the majority of the rest of his career. In four of the last five seasons, he has posted a sub-100 defensive rating, which is always among the league's best. His 7'3" wingspan helps him play the passing lanes and get steals at a high level as well, which helped him average 1.9 steals per game over the last three seasons.
The reason that he has fallen off as a favorite for the award as of late is because he now has a much bigger offensive workload than he has ever had in his career. Last season his usage percentage was a career high 31.1%, and he will probably have a similar usage rate this season. Being the biggest cog in a team's offense is tiresome and it leads to players not being able to play to their full potential on defense at times. Leonard is still one of the league's best defenders, but he comes in third on this list instead of the top two because of his bigger offensive load for this Spurs team.
2: Rudy Gobert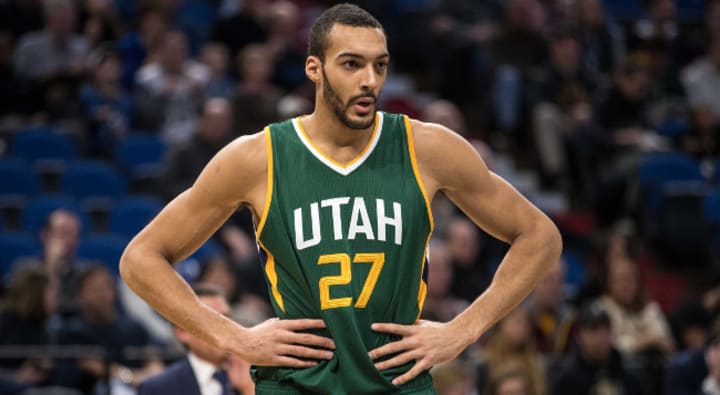 As the reigning runner-up in the voting for this award, Gobert will be extra motivated to take another step forward in pursuit of this hardware. The problem is that the team around him has gotten significantly worse, which will put more pressure on him to produce more in every aspect. After losing Gordon Hayward and George Hill to free agency, along with Dante Exum due to injury, the Jazz are not likely to be in real contention for the playoffs. Producing for a winning team is always one of the most important things that voters take into consideration, so this will more than likely hinder his chances.
Gobert's on-court production on the defensive end is absolutely elite, however, which is why he still comes in at number two on this list. He led the league in blocks per game last season, had a fantastic defensive rating of 100.6, and forced opponents to shoot 12.8% worse at the rim. For someone who stands 7'1" tall, his mobility and agility allow him to keep up with anyone who takes him on. Overall, he would have been my favorite for DPOY had the Jazz not regressed as a team this offseason, but his production alone is going to be hard for voters to ignore.
1: Draymond Green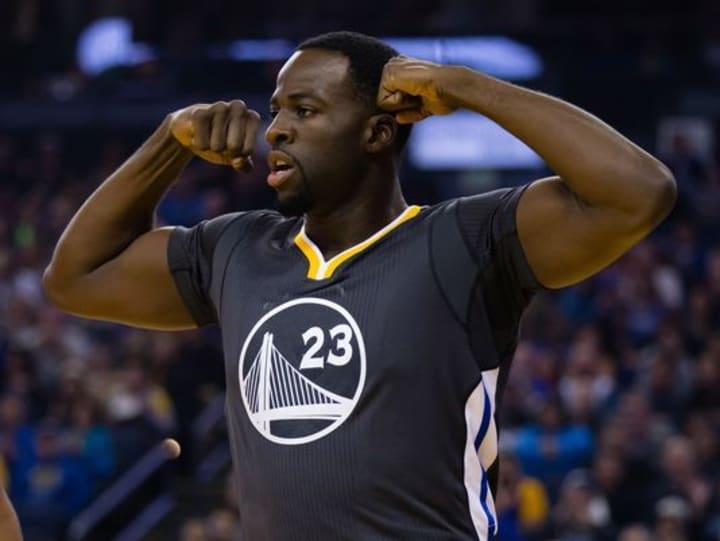 Draymond Green won the Defensive Player of the Year award in 2017, and is the odds-on favorite to win it again in 2018. The 6'7" forward is the most versatile player in the NBA, and his defensive impact is what elevates Golden State from being a very good team to being an all-time great team. He's the kind of player that every fan would love to have play for their team, but because he doesn't he is one of the most despised players by fans in the entire NBA.
His cockiness off the court translates to his attitude on the court and he never backs down from anyone. He's quick, strong, and smart, and while he doesn't have elite athleticism or physical tools, he does play with as much intensity as anyone.
Last year Green led the league in steals per game while also averaging 1.4 blocks per game. As mentioned earlier about Giannis Antetokounmpo, only four player averaged 1.5-plus steals and 1.0-plus blocks per game, and Green was one of them as well. His defensive rating was 99.3 last season, which helped Golden State become the second best defense in the league. His energy motivates those around him to step up their game as well, which is why Stephen Curry and Kevin Durant both elevated their defense while playing with Green. He's the best defensive player in the NBA and will become the ninth player in the league's history to win multiple DPOY awards.
Conclusion
There are so many great defenders in the NBA to choose from, so picking only five was a tough task. Players like Robert Covington, Tony Allen, Avery Bradley, Patrick Beverley, Andre Roberson, and many more are deserving of having their name be mentioned in this race. It will be a fun battle to watch take place, but in the end I believe that Draymond Green will take home the trophy for the second straight season.