10 Things We Learned from Djokovic & Federer's Epic Match
10 Things we can learn from Djokovic and Federer's epic match at Wimbledon.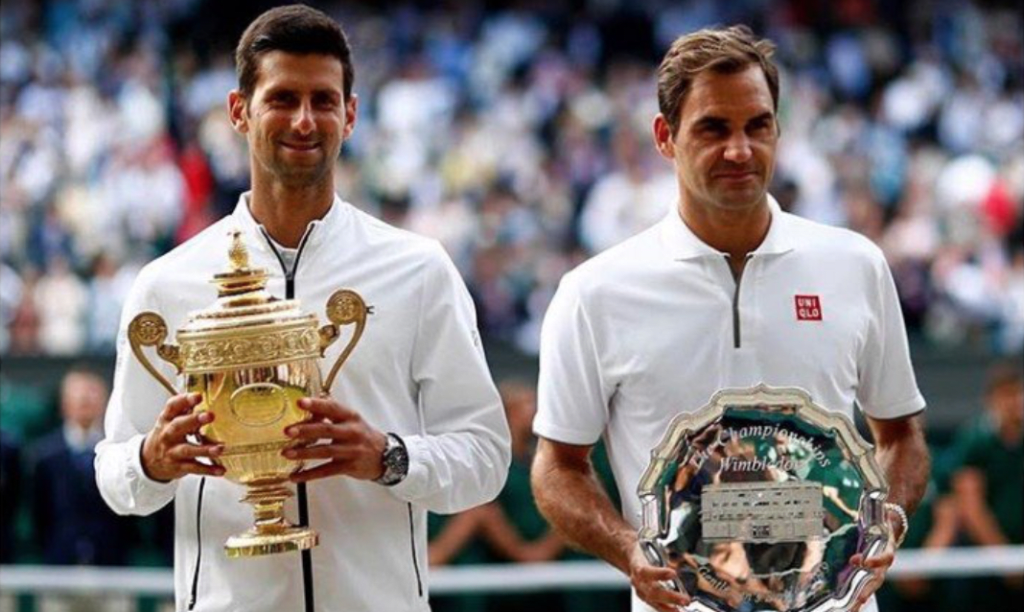 Image Credit: @Wimbledon
History was made between two of the all-time greats in Novak Djokovic and Roger Federer.
At Wimbledon, their match was destined for both men and neither of them disappoint. From start to finish, both Novak and Roger were going head-to-head for five sets in a five hour span.
There were aces from Federer.
Novak's counter-hits.
Challenges being used.
Resiliency was shown between two men.
The crowd was at the edge of their seats.
Tiredness and exhaustion kicked in for both players.
A historic three tie-breaker was made. In the end, it was Novak's composure and willpower that sealed the victory over Federer to become champion at Wimbledon. This marks Novak's 16th grand slam title and is behind Federer (20) and Rafael Nadal (18).
To pay tribute to Novak and Federer's historic match, here are the "10 Things We Learned from Djokovic & Federer's Epic Match."
10. Resilience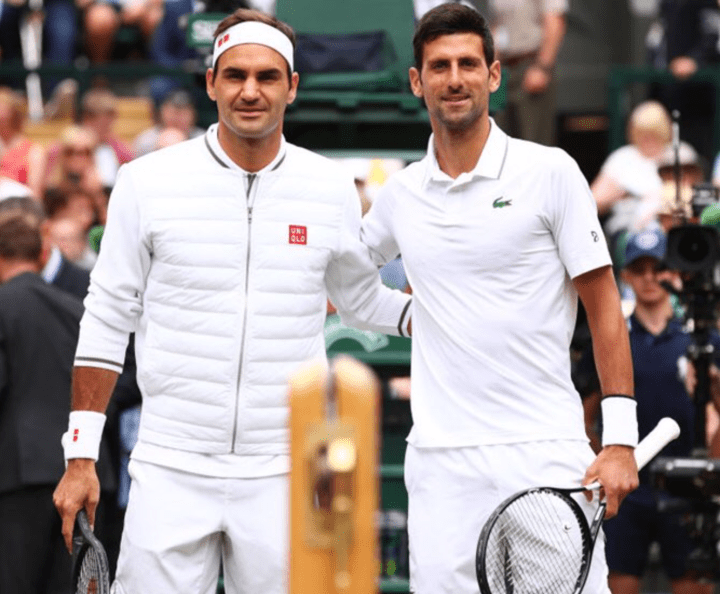 What we learned from this epic match between Novak and Federer is their resilience to continue playing. The amount of stamina being put into every hit and defense was insane.
As a result, both men got exhausted and lost their balance a bit towards the end of the match. Personally, both Novak and Federer taught me how to fight for what I want and being confident in my own abilities.
By going through obstacles, that is how we become resilient and finish strong. That is what Novak did to become a 16th time grand slam champion.
9. Heart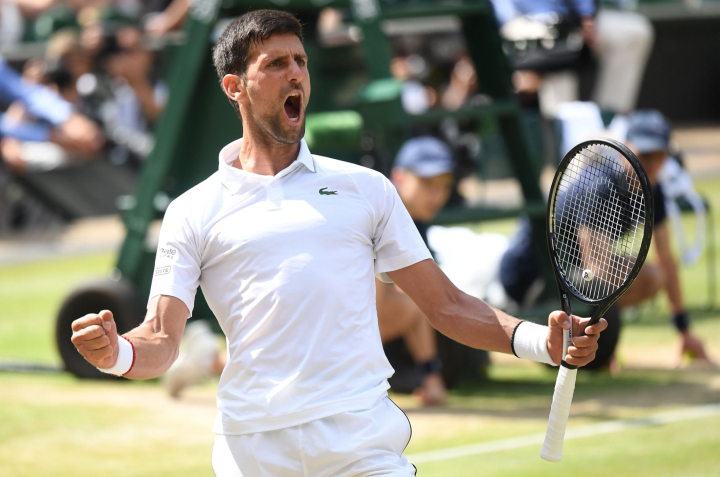 One of the things I have noticed during the match between Novak and Federer is that each of them has heart and passion for the game of tennis. When you have accomplished a lot in your career and lay it out all on the line, you can't ask for nothing more.
With that type of feeling, you will feel eager to learn new techniques and training at your disposal. You will develop more hunger and grit to not give up. Most importantly, you will have a heart of a champion by perseverance and hard work.
That is what both Novak and Federer accumulated in an epic five set match.
8. Will to Win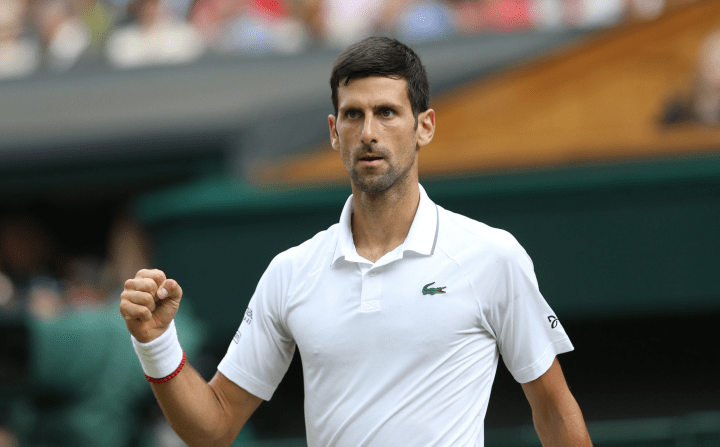 There were times where both Federer and Novak stumbled during their match and had no energy to finish their sets. After a five set match, it was Novak's will to win by overcoming Federer's onslaught and closing the match with a smile.
If it wasn't for Novak's willpower, we would be crowning a new champion right now.
7. Love for the Game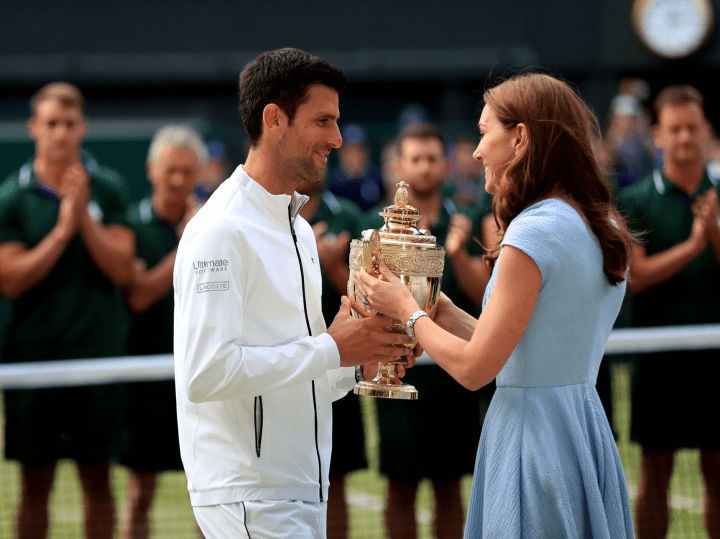 After an historic and epic match, both Novak and Federer showed us their love for the game of tennis. No matter what obstacle that came their way, both men overcame adversity and setbacks to become legends.
In Novak's case, he was determined to win his 16th grand-slam title with class and dignity. During Novak's short speech, he explained why he loved tennis at a very young age and how the game changed him as both a man and a loving father.
Also, he paid respect to Federer as the greatest tennis player of all time. I'm sure Federer didn't want to lose, but he handled his loss with class.
6. Gratitude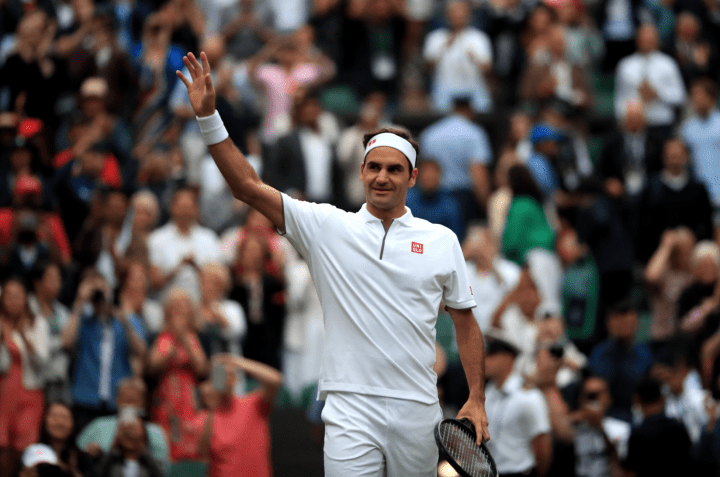 In any sport or profession, it is our duty to have gratitude and hold ourselves to higher standards. Being grateful for little things and accepting criticism whenever we do wrong. Both Federer and Novak didn't become great tennis players for nothing.
Study film.
Train rigorously.
Eat healthy meals.
Stay agile and fit.
Build stamina during long matches.
Most of all, accept criticism from coaches and veterans who knows the game more than you. By adhering to these practices, we will become great if we put our mind to it. Novak is a living proof.
5. Appreciation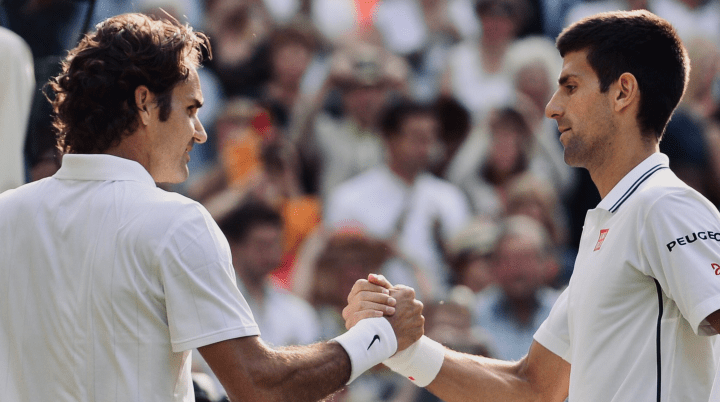 When it comes to appreciation, both Novak and Federer expressed that sentiment during their epic match at Wimbledon. For Novak, he appreciated his team for his support and having his family by his side in all of his matches.
What made Novak's victory special was him eating the grass, and thanking the audience who enjoyed the match.
Have you ever seen anyone eating grass as appreciation after a hard-fought victory?
Novak deserved to be on top and appreciated for his endless effort.
4. Overcome Adversity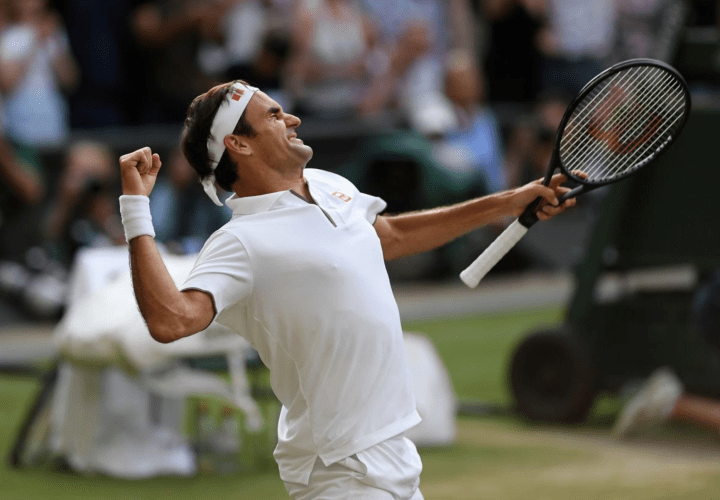 It has been a long time coming for both Djokovic and Federer during their respective journeys. For Novak, he had to endure almost a year of no competition due to injury. After daily treatment and good health, Novak returned with a vengeance and reminded us what he is still capable of.
Likewise, Federer had his own injury problems and fought his way back to his old self in the Wimbledon finals. Through pitfalls and setbacks, Novak overcame adversity and won like a true champion. As for Federer, he defied age and showed us that he still has a lot left in the tank.
3. Age has No Limits
At age 37, Roger Federer taught us that age has no limits. It doesn't matter if you are 37 or 40 years old, you can still play at a high level. At Wimbledon, Federer was pushed to the limit by Djokovic (32 years old) in every sense of the word.
Through challenging tie-breakers and overcoming a 40—0 deficit, Federer chose to be resilient and fought valiantly. Although Novak won the match, Federer was an inspiration to people around the world.
Age doesn't define a person.
With hard work and determination, we can be like Federer and still play at a high level.
Age is just a number.
2. A True Champion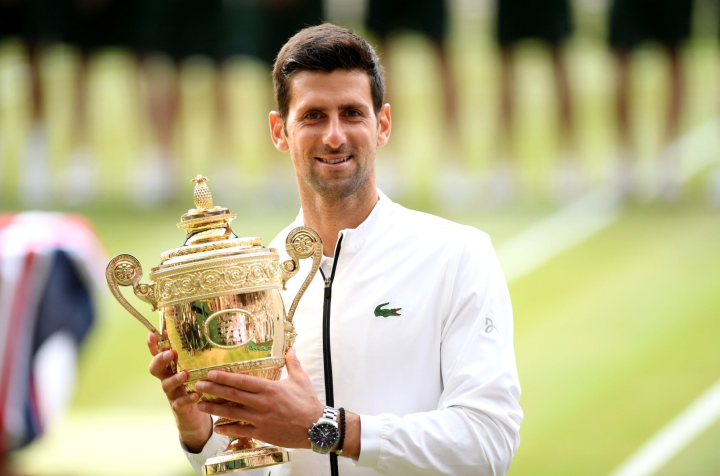 What separates Federer and Novak from other players in the men's division is their commitment to their craft and their great optimism. By building character and exercising it daily, both men captivated the world with honor and respect. We are not defined by our profession, but the message we put out to the world.
1. Family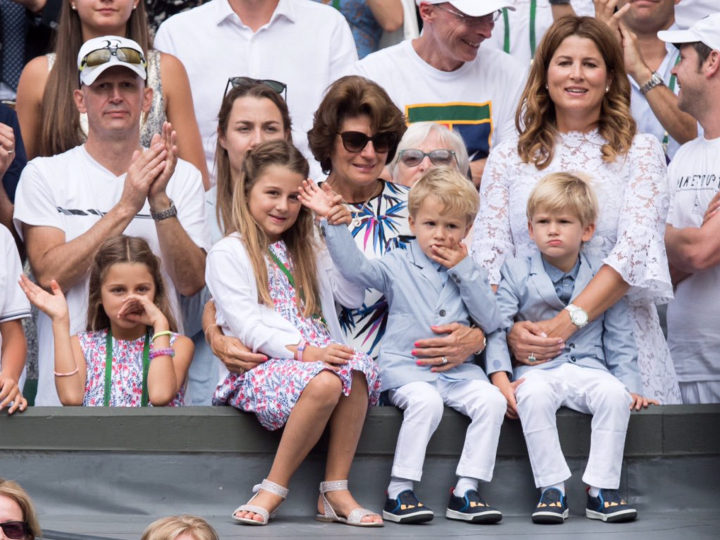 In our daily lives, we put more effort in our worries of life than our own families.
We focus on material objects (phones, cars, house, etc.).
We worry about when a rent is due every month.
We procrastinate on what to wear and being self-conscious.
We stay up too late working on projects and not getting enough sleep.
As a result, we lose job opportunities. We lose our self-worth. We lose focus on what is in front of us, rather than chasing after it. Above all, we lose our support system (loved ones, mentors, friends, etc.) that helped us during our journey.
Novak & Federer are champions!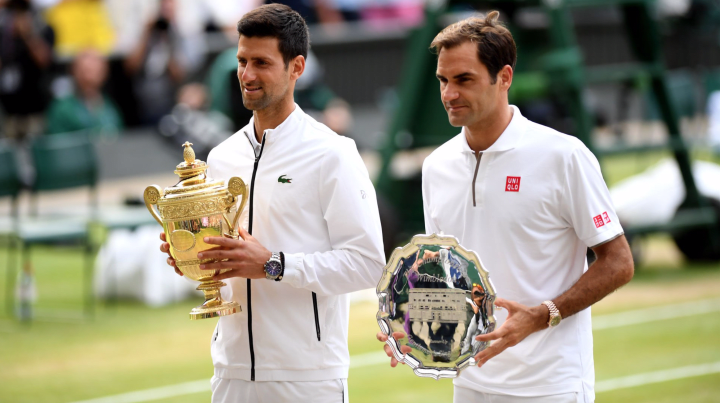 As for Novak, he enjoys being a father and a family man off the tennis court. All he wants to do is spend as much time with his family as possible. Right now, Novak is savoring every moment on the tennis court, until it is time to hang it up for good.
In Federer's case, he also is a loving father and a family man like Novak. Federer's decorated career has been nothing short of amazing. Roger should be very proud of what he was able to do in Wimbledon. For him to even appear in the finals, speaks to how he is as a person.
I am very proud of both men and how they were able to fight through adversity to become the men they are today.
This concludes the "10 Things We Can Learn from Novak & Federer's Epic Match."
I hope you all found this post helpful and encouraging. We can all learn from Novak Djokovic and Roger Federer.
I hope you guys enjoyed reading my article!
If you like what you read, make sure to support it by tipping it. You guys are the best!
Like what you read? Send me a tip below to help contribute to my next sports adventure!
Social Media:
Podcast: Sports Wisdom with Mike
LinkedIn: Michael Reynoso
Twitter: @SportsWiseMike
Stay tuned for more NBA news!