What Is the Unique 3-Digit CVV Number
Why is It Required to Complete Any Transaction?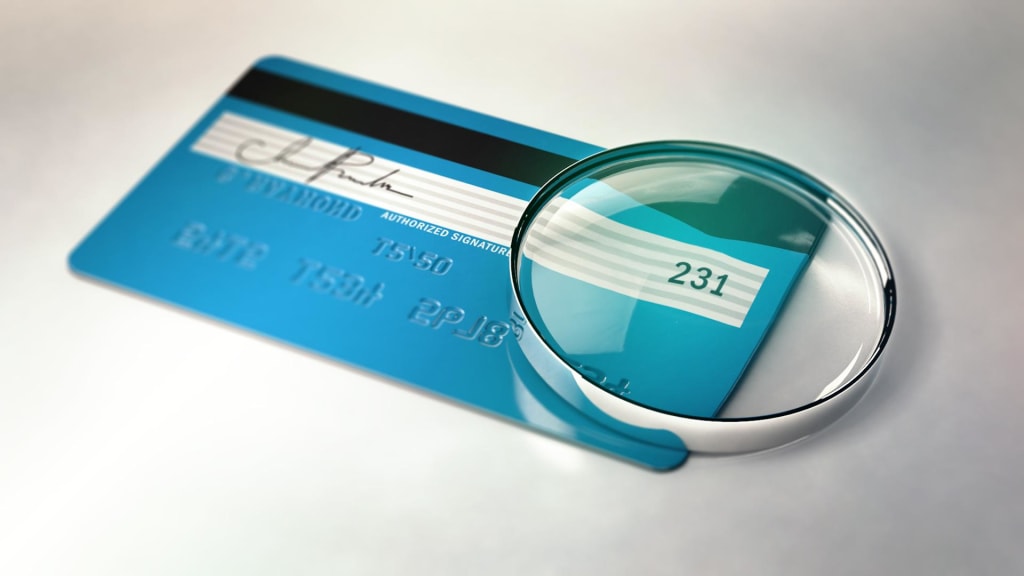 As of 2019, the Reserve Bank of India reported 900+ instances of fraud involving payment cards and internet banking, wherein the amount involved was Rs. 1 Lakh+. Despite the convenience equation brought in by credit cards, a prevalent issue with its usage has been regarding cases of fraudulence.
Following this, this sector lost approximately Rs. 168.74 Crore to organised crimes directed at these cards. In reference to this, the RBI revised guidelines stated that liabilities would be shared by a financial institution and cardholders depending on the circumstances under which these crimes took place. A well-established way to avoid such fraudulence is taking advantage of the provided layer of security with credit cards, that is—CVV number.
What is meant by CVV numbers?
Considering the convenience that credit cards bring for cardholders, there has been a substantial boost in its circulation and usage. Following a digitalised economy, credit card usage spiked by 30%. Keeping in mind the financial security of an individual, such payment cards come with a unique CVV number.
It is a three to four digit number located at the back of your payment card (in case of MasterCard or VISA) or front of a card (in case of American Express), which is used to protect your credit card from being hacked, especially in case of card-not-present transactions.
This anti-fraud measure is considered as a Secure Socket Layer or SSL—a digitally provided certification procedure that is a commonly used technology.
The names of CVV can differ based on the card type and country:
Card Verification Data (CVD)
Card Verification Code (CVC or CVC2)
Card Security Code (CSC)
Card Code Verification (CCV)
Card Verification Value Code (CVVC)
Why are CVV numbers required to make any transaction?
Owing to a simultaneous increase in credit card usage and frauds associated with it, it is ideally imperative to use a credit card wisely and adopt security measures while making transactions via such payment cards.
It includes the restricted/selective usage of Card Verification Value code or CVV number that makes it a mandate to make transactions. These codes are characterised by these benefits and features:
Inability to save this code post-transaction
In an attempt to secure a cardholder's finances, as per Payment Card Industry Data Security Standard (aka PCI DDS) regulations, the CVV code data must never be saved in any website after transaction. Based on this, a CVV code is ideal considering that this information cannot be stored and thus, even if other card details are stored, transactions cannot be completed.
Added security in case of card-not-present transactions
Taking into account instances of card-not-present operations and increased chances of fraudulence associated with it, CVV numbers offer one with an additional security layer. It helps verify that a physical card is with the original customer during an online transaction.
While these codes offer cardholders with a substantial line of security, individuals can also opt for a credit card that comes with added security features.
It includes opting for 4-in-1 cards like Bajaj Finserv RBL Bank World Plus SuperCard that comes with robust security features of 'In-hand security' and 'Zero-fraud liability cover.' It assists a cardholder to avoid cybercrime threats and receive protection against it.
While availing such credit cards requires one to offer minimum documentation, as an added incentive, the NBFC also provides pre-approved offers that ease the application process to avail financial credit cards quickly. These offers are available on numerous financial products, personal advances, business loans, home loans, etc. You can take a look at your pre-approved offers by providing a few essential details like your name and contact number.
The CVV code comes with a secured credit card, prepaid credit card, balance transfer credit card, and with all types of such instruments.
The presence of this CVV number accompanied by its restricted sharing secures finances and ensures that you enjoy the benefit of cashless transaction sans worry about credit card frauds.