What Is Inflation?
Everything you need to know about inflation and how to get rid of it and be profitable ...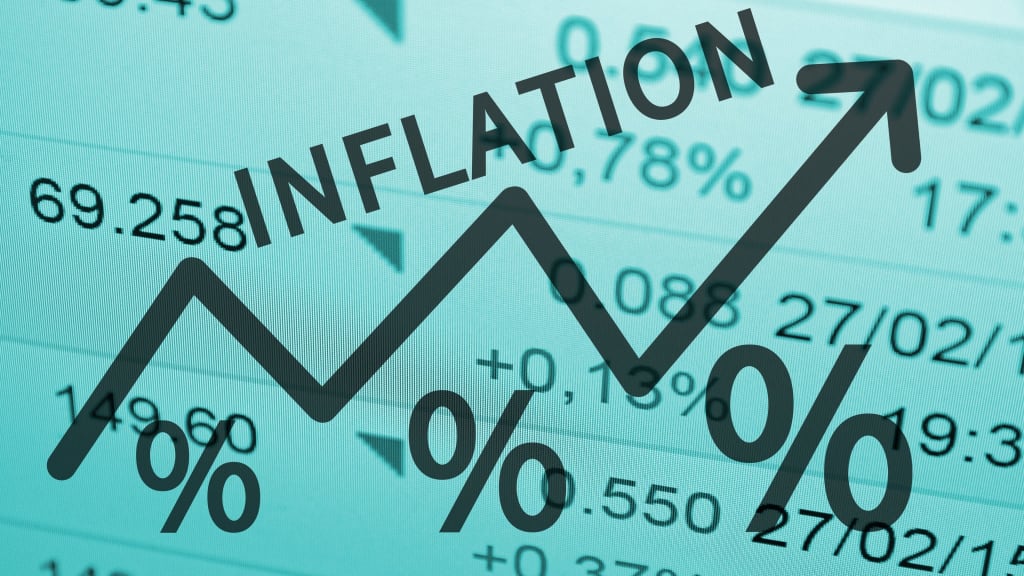 https://eu.azcentral.com/story/opinion/op-ed/robertrobb/2021/12/08/inflation-problem-but-fed-just-doesnt-see/6405974001/
What is inflation ?
Inflation is driven by a general rise in prices and a decline in the purchasing power of the national currency.
Most states are hit by inflation at some point, which affects a large part of the population in one way or another.
The only way to protect ourselves from negative effects is through investment.
What is inflation ?
According to Wikipedia, inflation is a major imbalance in a country's economy.
The effect can be felt both at the consumer level and at the macroeconomic level, affecting everything from store prices to the reference interest rate.
Inflation is the general rise in prices, whether we are talking about consumer goods, fuels or services.
At the same time, there is a lower purchasing power of the national currency.
It's easy to see why: the higher the prices, the less money you can buy with your money.
It doesn't matter that last year you took a kilo of tomatoes for 5 lei. If we talk about inflation and a rise in prices, this year you will be able to buy only 0.9 kg for the same money.
"Inflation is as violent as a robber, as frightening as an armed thief, and as deadly as a paid assassin.
US President Ronald Reagan said in 1978
What is the inflation rate ?
The inflation rate is the percentage by which prices have risen or fallen over a period of time.
Usually, this index is calculated from one month to the next or from one year to the next and tells you how fast and how much prices have risen over that period of time.
How can we get rid of inflation?
It's simple, through investments that bring you an annual surplus that is above inflation, for example you can invest in the SMP 500 fund which has an annual increase of 10%, through crypto investments, stock market investments or others that have a rate annual growth rate higher than inflation, and this way you can beat inflation easily and easily!
We have to constantly educate ourselves if we want to gain in the long run, we have to know a little bit of everything, I can honestly say it doesn't hurt!
It is important to protect ourselves against inflation with constant investments because money is constantly disadvantaged and we are more and more at a loss, investments that beat inflation help you to earn in the long run and not lose money!
Many are wondering why the rich are getting richer and the poor are getting poorer, and the answer is education about inflation and how to beat inflation so that you can make a profit.
As we know, financial education is the most important step on your path to success!
The worst decision of all people who want to raise money is to keep them and do nothing and inflation kills these people with the disadvantage of money and rising prices. Investments can beat inflation, nothing else!
How does inflation appear?
The most common cause is when the demand exceeds the supply of goods or services! 
Another reason is that the states of the world print too much money not knowing that it causes a higher percentage of inflation! 
One last case is the increase in the production cost, more precisely we receive fewer products, but the price is the same!
How is inflation calculated?
Inflation is measured by the harmonized index of consumer prices! Simple!
Sam Ewing said, "Inflation is when you pay $ 15 for a $ 10 haircut that you pay $ 5 for when you still have hair."
Signed Buzurin Daniel