Tips To Tackle Financial Emergency
Personal Finance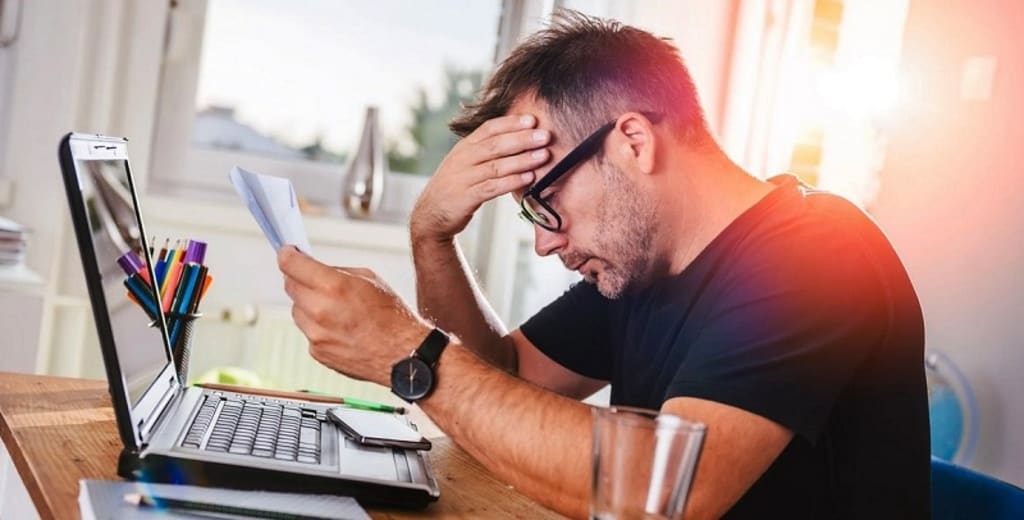 Surviving financial emergency can be a big responsibility in anyone's shoulders. Keeping the current state of the economy, many people today are likely to deal with financial crisis in their life. The key to overcome financial emergency is to keep your calm and working hard towards solving the situation. Here are some important tips that will help you tackle financial emergency:
1. Go Through How Bad Is Your Current Financial Position
The first thing that you need to determine is how badly you are into crisis and what all you will have to pay. Once you have found what the damage is, you can have better idea to deal with the situation.
2. Unnecessary Spending Requires To Be Cut
The next thing that you need to do to handle financial emergency is to cut down your unnecessary spending. Thanks to such step you will be able to save much of your money and can use it toward getting yourself out of any unexpected financial emergency.
3. Create A Breathing Room To Get Your Finances On Track
Creating a breathing room is another factor that you can take into consideration to tackle financial emergency. For example, you can ask for an extension on your mortgage payment or vehicle note. For that you may have to pay some small fee but this will help in creating some breathing room to get your finances back on track.
4. Look For Ways To Earn Extra Income
Well to overcome financial crisis, you need to work really hard to bring in more income. You can take up a part-time job, can do some freelancing work, can overtime at your current job and can look for some side-gig. The more you will earn, the more are the chances to survive on financial emergency.
5. Sell Items At Home And Earn Money
Take a look at the personal items you own like jewelry, furniture, expensive clothes, watches, shoes and any other valuable thing that you can sell to get some money. Calculate what amount you will be able to get and use it wisely to tackle financial emergency.
6. Pay Yourself First
Always stick to pay yourself first before anyone else. This is how you can able to maintain your savings and can organize your finances. You need to make an effort to do this every month when you get your paycheck. This is how you will see more money on your side.
7. Get A Line Of Credit
Find out if you can get a second mortgage if you have equity in your home. This may help you borrow against your home by getting a line of credit and this way you will not incur interest payments unless you withdraw money from it.
8. Seek Professional Advice
If you feel that you could not able to handle the pressure of tackling financial emergency, call a credit counseling agency and seek professional advice. If you think that your financial burden is not that big then try to handle it on your own.
9. Remain Calm
Instead of panicking, it is important that you should remain calm in difficult times of life. Financial emergencies do happen and those who remain calm and composed can think of ways to handle it and can able to come out of financial mess.
10. Determine Your Net Worth
It is important for you to figure out all available assets you have and how much they worth. Also, you can take help from your stocks and investments at the time of emergency. Just see how much you can pull out from your savings and investments to cover the unforeseen expenses.
11. Ask For Help From Friends And Family
There are times in life when you get in a situation where you need extra cash urgently to deal with financial emergency. In those times it makes sense to ask for help from family and friends. This would also help you from taking up an Instant Payday Loans and incur high interest charges. But be sure to return back the borrowed amount on time if you don't want to put your relationship at stake.
12. Sell Unwanted Items
Look at your wardrobe and sell unwanted items on eBay and Craigslist. This can be a good option to make money in an easy way.
13. Prioritize Your Expenses
Just realize the fact that not all expenses are equally important. There are some important bills that need to be paid, electricity has to be there and the food has to be served on the table. Anything related to food and shelter is important and not your gym memberships, visit to coffee shops and ordering food from outside. Establish what is important and begin to cut back on unnecessary expenses.
14. Try To Negotiate With Lenders
Call your lender as soon as possible if find difficulty in handling credit cards, medical bills, or mortgage payments. They may help you in true sense to make your payments. They may either lower your interest rate or extend your terms. Just talk to them before it's too late.
15. Enhance Your Knowledge
Look for social programs that the government has especially created to help people deal with sudden financial hardships. If in case of job loss, you may be entitled for unemployment benefits. You can take advantage of other such programs, if you are eligible.
16. Consider Insurance As Safety Net
Having an insurance cover is the best way to cope with financial emergencies related to car, health, home and other aspects of life.
17. Plan For Next Financial Emergency Beforehand
Once you make it through this financial emergency, it is important to take essential steps to deal with next financial emergency so that you can minimize the impact of similar events in the future. You can start with creating an emergency fund.
personal finance
1 Hour Quick Loans offer Payday Loans, Quick Loans, Fast Loans online financial Services to needy people of Canada Within 1 Hour. Apply Now. https://www.1hourquickloans.ca/
Receive stories by 1 Hour Quick Loans in

your feed