Tips for Successful Long-Term Investing
Getting rich quick never works. Use these tips for successful long-term investing instead.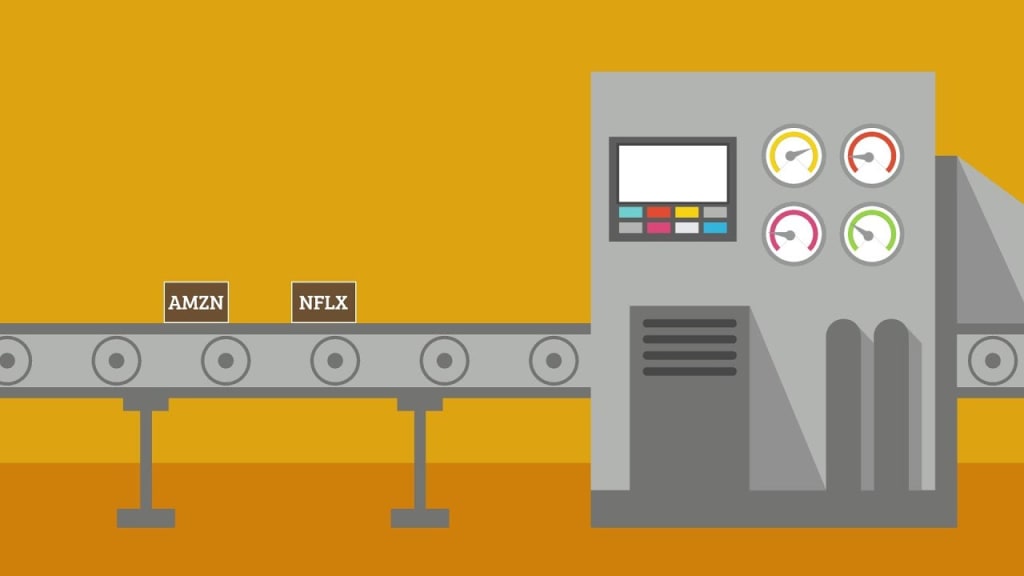 Most people, when they first start investing in the stock market, make a terrible mistake. This mistake often is a two-pronged problem that quickly blows up in their face and often discourages them from ever investing in stocks again.
First off, they immediately think that they are stock masters because they follow advice they heard in a press release about buying a cheap stock that will "totally be worth more" later on. Second, they automatically think that their net worth will magically explode overnight.
Real life doesn't work like this!
The wealthiest investors in the world are the ones who invest for the long term. If you want to be the next Warren Buffett, these tips for successful long-term investing will help you reach your goal.
One of the most basic tips for successful long-term investing is to diversify your portfolio. It's easy to see why. Falling in love with a company and having it be the only method you use to invest is a great way to lose your entire life savings should the company fail.
A wiser decision is to have a wide variety of well-researched investments in your portfolio. This allows any losses to have the blow cushioned, and also helps you keep more peace of mind during times of economic turmoil.
Most of the time, people think that you need to have a lot of money to have a well-balanced portfolio. You don't. A lot of micro-investing apps like Acorns allow you to invest as little as pennies into prefabricated portfolios with a variety of expert-approved stocks.
Check your stocks once a week, not more.
A lot of the best tips for successful long-term investing aren't just about strategy; they're about getting your money mentality right. Panic selling is one of the bigger enemies of wealth building, and that's why you shouldn't check your stock daily.
When you do daily checks on your portfolio, every little dip seems to matter more. That tends to cause panic selling, which in turn, means you cut your gains short and eat a loss you shouldn't even have to deal with.
Funds are made by buying huge swaths of stock shares from a variety of companies, then putting smaller slices of them into a single share. This gives you a wide portfolio of different companies at a smaller price than what you'd need in order to buy full shares of the stock.
There are tons of different kinds of funds. You can try some of the best S&P 500 index funds if you want to match (or possibly beat) the market. You can also try some of the best mutual funds, or my personal favorite, ETFs.
Apps like Stash have plenty of ETFs to choose from. Of course, others like Wealthfront and Betterment can offer mutual funds that work in your favor, too.
Don't trust penny stocks and other volatile investments.
This is one of Warren Buffett's best tips for successful long-term investing, and also is one of my own, too. Dangerous investment routes can be great, however, they very rarely really work out during long periods of time.
Extremely risky investments do have the potential for excellent returns unlike what more solid businesses typically offer, but there's a huge chance of failure. Unless you're willing to do hours of research and are willing to still see those investments fail, you'll avoid them.
Realistically, though, penny stocks and other very dangerous investments you can make should probably be left to the professionals. Most individuals do not have the money or the tools to make the best decisions with them.
Research is key to having a successful stock portfolio. Warren Buffett will tell you that. Ray Dalio will tell you that. Even George Soros will tell you the same thing. If you're not researching your stocks, you are setting yourself up for failure.
One of the best tips for successful long-term investing I've noticed is using an app like ClosingBell to determine whether you should keep or sell stocks you own. It's an easy-to-read research tool that takes time out of investing and even gives you expert opinions on the stocks you choose.
Consider using stop loss selling methods to avoid major hits to your portfolio.
A lot of the tips for successful long-term investing involve finding high quality stocks that will blossom into great investments. However, we should also explain how to cut your losses, since not every stock will be a winner.
Stop loss selling is an automated order type that sells off stock once it hits a certain lower level. By selling your stock once it hits that level, you ensure that it won't continue to decrease in value.
Generally speaking, any time a stock endures a 10 to 20 percent drop, you should probably sell. It's up to you to decide when you would want to sell off a stock, though, so use stop losses according to your own judgement.
If you want to be a great investor, you need to keep learning. This isn't always easy, nor is this always going to be fun. However, the more you learn, the better your decisions will be and the more likely it is that you will win big in the market.
A good (but entertaining) way to learn more about great tips for successful long-term investing is to check out podcasts. Planet Money is a fun podcast about all things money-related, including investing.
Finally, use common sense.
If you're looking for tips for successful long-term investing, it's important to understand that common sense still plays a massive role in good investing practices. If a business doesn't make sense in the long term, it will not be a good pick.
Ask yourself if you could see this company existing in the next 10 years. If not, don't choose it.
Cato Conroy
Cato Conroy is a Manhattan-based writer who yearns for a better world. He loves to write about politics, news reports, and interesting innovations that will impact the way we live.
See all posts by Cato Conroy →
The company's proprietary, patented software controls electric motor coils through individual coil switching Exro centered on realizing at least eight commercial deals this year for its innovative technology

Real estate investments are among the best investments every human being has made so far. This has also been one of the most significant long-term investments ever made. It is thus important to have a look at the latest trends in the market and at what the future holds as well. This will help people choose the best location for future investments in real estate.

As both a real estate investor and a real estate investor educator, I've heard the same question repeated endlessly since the coronavirus pandemic exploded: "Should I buy real estate during COVID-19?"

American Millennials have the impossible task of saving the world from Trump, climate change, and obnoxious editorials written by Baby Boomers. And they're doing it while in debt, living at home, and under the ever present anxiety that their futures are going to be spent both literally under-water because of rising sea levels, and figuratively because of whatever the next entirely preventable economic crisis will be.

The technology is primarily promoted as an imaging device for bladder cancer but has the potential to expand to other endoscopic procedures including laparoscopic, colorectal and thoracic Bladder cancer is the sixth most prevalent cancer in the United States, with 600,000 people fearing recurrence The global market for bladder cancer is estimated to grow to an estimated $4.71 billion by 2026