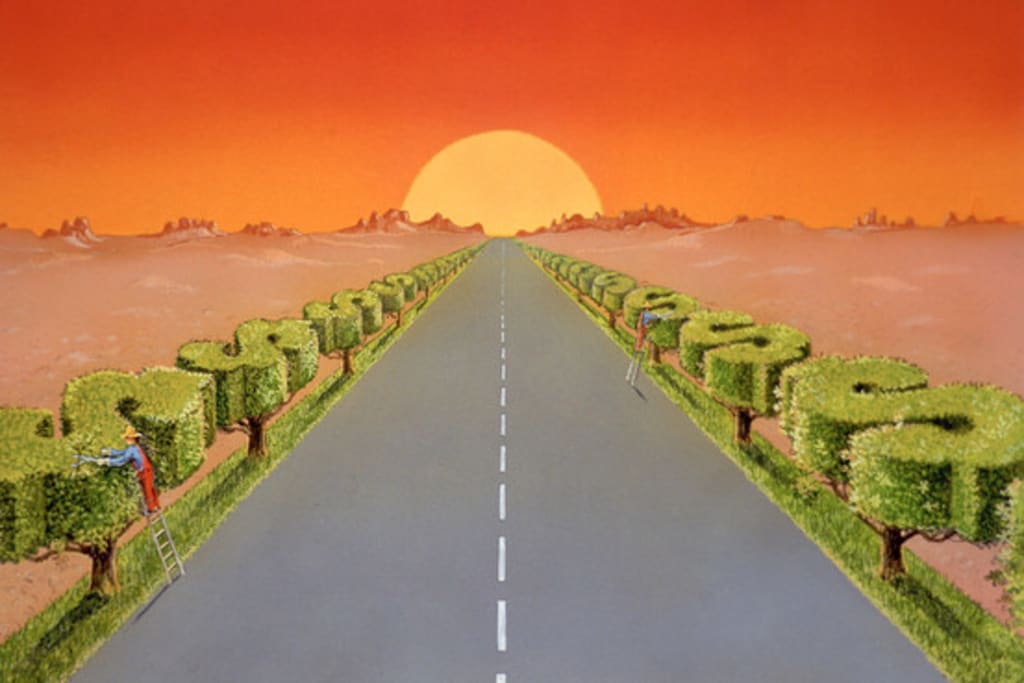 I have always wanted to be rich. When I was little, I would fantasize about all the glamour that comes with money. As I grow older, it centers around the freedom to travel and the ability to take care of my family. I didn't begin to develop a plan for building wealth until I was 19 years old. While working a shift at my college library, I stumbled upon a book called Rich Dad Poor Dad by Robert Kiosaki, and like the cliche goes, it changed my financial outlook on life. I no longer wanted to slave away climbing the corporate ladder for a chance at the next pay bracket. I wanted to make money in my sleep. I wanted to make a genuine impact on my loved ones' lives and escape the stress of living below my means. So, like every hopeful entrepreneur, I got on YouTube and researched someone like me who started from nothing and they gave a step by step tutorial on how they did it.
While exploring YouTube I found that the majority of millionaires credited their successes to a mysterious mentor, or they made it big as a real estate agent and proceeded to buy homes with the profits. However, I couldn't replicate anyone's path because I didn't know anyone wealthy, and being a real estate agent didn't quite appeal to me. The only other options seemed to be run a drug empire, or to invent something that changes humanity.
Since I'm not the most creative or intelligent person in the world, those options were not ideal. I needed something simple, mechanical, and replicable. I had to develop a system.
So, the idea for this blog emerges. I wanted to create something that people could follow. I will try all the "creative" ways listed out there to build wealth and report if they are worth it or not. I will research sites like Stash, Acorns, Lending Club, Fundrise, etc., and report my experience or detail why I chose to avoid them. Together, I hope each of us will expand our financial intelligence and succeed in reaching our goals. I hope everyone enjoys my successes and failures, and I encourage everyone to take the hardest step and get started.
Getting Started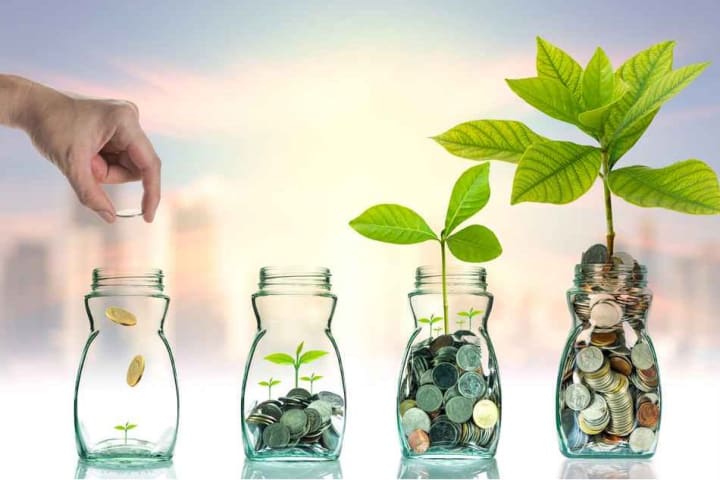 The amount of information available on how to get started investing and building wealth can be overwhelming. I went through the top apps for getting started with investing and picked five I recommend for supplementing your income.
1. Stash
Stash is a free to download and easy to use app that allows you to invest your spare change or custom amounts. Stash is ideal for a beginning investors because it functions more as a guide; the description of the ETFs available are easy to understand. They have a user-friendly interface and provide literature on each investment you have money in. I particularly enjoy the auto stash feature that puts away money for me without me realizing or mourning its loss.
Pros:
Fractional shares
Low account minimums
The education database they provide
Cons:
Steep fee for small accounts (one to two dollars monthly)
No management
Limited variety on investment choices
Bottom line: Stash shines in its ability to teach new investors how to invest. It's a great way to get started for someone looking to dip their toes in the investing waters.
Get five bucks free when you sign up using this link.
2. Acorns
Acorns is similar to stash in that it appeals to the new investor. I loved the feature that allowed me to invest my spare change, but the app lacked in variety and the monthly fee (one to three dollars) seemed a bit expensive. However, their free management for college students was an innovative and great addition to their product, and it made them stand out to me.
Pros:
Educationresources
Free management for college students
Automatically invests spare change
Cons:
Small investment portfolio
High fee
Bottom line: Acorns is best suited for college students looking to get started investing or hands-off investors that have difficulty prioritizing funds.
3. Robinhood
I highly recommend Robinhood to someone looking to get started in investing because their offer cannot be matched:
Commission-free ETF and stock trades.
If you're worried you do not have the capital to get started, Robinhood is a great choice.
Pros:
Cool style and app interface
Commission-free ETF and stock trades
No account minimum
Cons:
No mutual funds or bonds
No retirement accounts
No management
Bottom line: If you're going to be trading your stocks frequently, interested in a high-yield savings or checking accounts, or crytocurrency, Robinhood is worth checking out.
4. Wealthfront
Wealthfront is a little less known, but has a ton of perks that make it worth checking out. The app includes built-in intelligence that balances your investments to market fluctuations. However, Wealthfront does require a minimum investment of 500 dollars that could put a strain on someone just beginning.
Pros:
Free for the first 10,000 invested
Offers a 529 College Savings Plan as an investment option
Tax loss harvesting and direct and advanced indexing
Cons:
Could be complicated for a beginner
Steep minimum requirement
Bottom line: Perfect for supplementing income, affordable, and interactive. I wouldn't recommend to get started with, but an excellent tool for any investor nonetheless.
5. TD Ameritrade
TD Ameritrade is one of the biggest brokerages. There's no account minimum to get started. They offer education videos and price alerts for when a stock falls into the price range you want. You can start investing with any amount, however, there is a $6.95 fee for each trade. A unique feature to Ameritrade is they offer free credible research, which saves beginners the time and fear of going into new investments blind.
Pros:
No minimum for accounts
Mobile app
Educational content
Cons:
Trade fees
Expensive broker assisted trades
Bottom line: Trade fees are not the cheapest in the world, but you'll receive quality service.
Wrapping It Up
These five apps are perfect for anyone looking for the convenience of investing at your fingertips. You can invest your spare change, and benefit yourself in the future. You can access thousands of articles to enhance or set a foundation of financial intelligence, and you can have fun experimenting to see which works best for you. Thank you for sharing your time with me and reading over the post. Next we'll discuss needing money to make money and how to make your money work for you!
Special thanks to NerdWallet for some of the additional information on these sites.
Reader insights
Be the first to share your insights about this piece.
Add your insights